Does it get more classic than cookies? They really are the perfect treat to satisfy that sweet tooth without being too over the top sugar wise. Then again, some of the cookies on this list are pretty decadent, so if that's your thing, we've got you covered!
Here are 20 of our favorite cookie recipes we've made over the years here on 12 Tomatoes. From wacky to nostalgic, and everything in between. Go ahead and discover your new cookie recipe!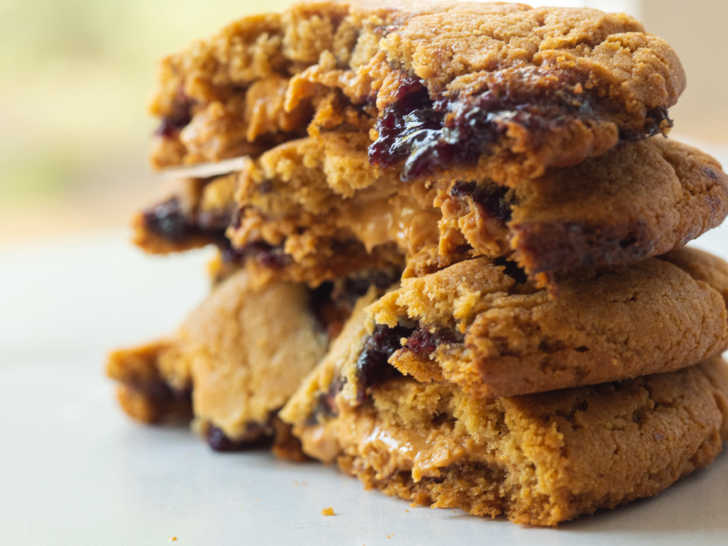 For those of us who have a serious love affair with peanut butter, there's nothing quite like a warm peanut butter cookie fresh from the oven, unless maybe you've got a hankering for a peanut butter and jelly sandwich. But, something magical happens you get the chance to combine the two. The filling is wonderfully gooey and filled with rich peanut butter and jelly while the outside is slightly crispy. And, it's even not that hard to create these very special cookies at home. Get the recipe here!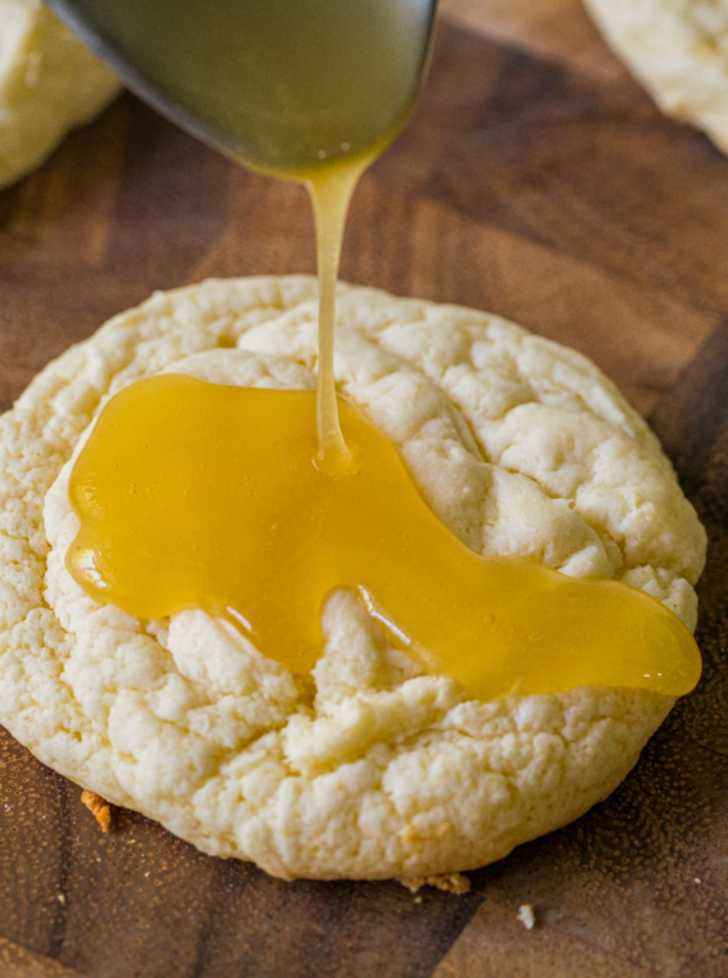 If you haven't yet had the pleasure, a Kentucky Butter Cake is a butter-based cake where a sweet buttery sauce is also brushed on from the outside and allowed to soak in, so the whole thing is moist and sweet and, well, buttery. These cookies take their inspiration from that cake, and they're just as delicious and buttery, only more delightfully bite-sized and quite a bit quicker to make. Get the recipe here!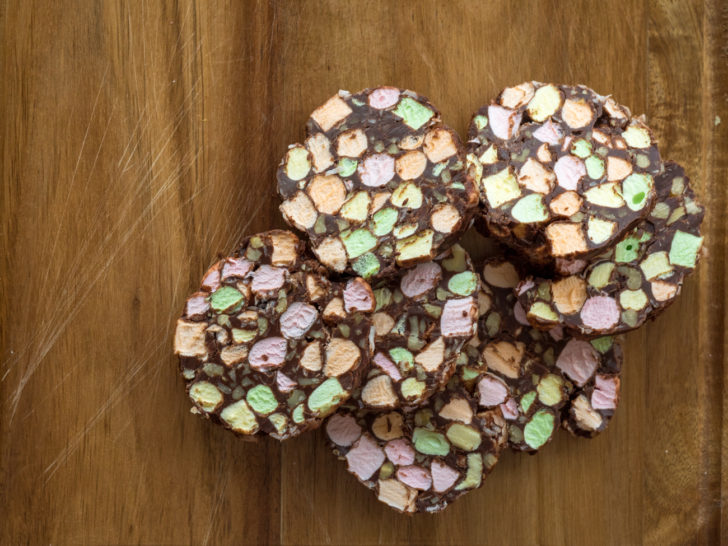 If you're looking for a cookie that's unlike all the others – in terms of both appearance and flavor – then you definitely need to try out these church window cookies. While they could also be referred to (lovingly) as Grandma's Candy Bowl Cookies, just based on everything that's in them, it's easy to see why they're called church window cookies; those adorable mini marshmallows give the desired effect of stained glass windows…(and they make the cookies surprisingly light and airy). Get the recipe here!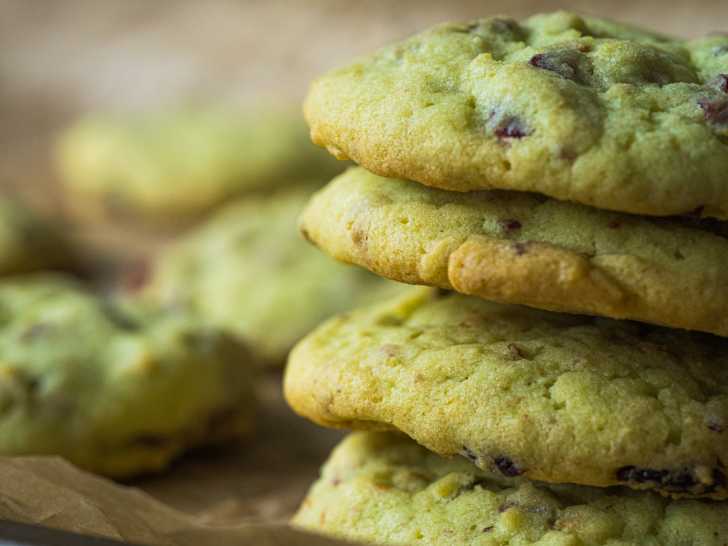 What I love most about these is that combination of tart cranberry with nutty pistachio all baked together into a cookie that strikes the right balance of flavor. If you're looking for a delicious and memorable cookie recipe this season, check out this recipe for cranberry pistachio cookies.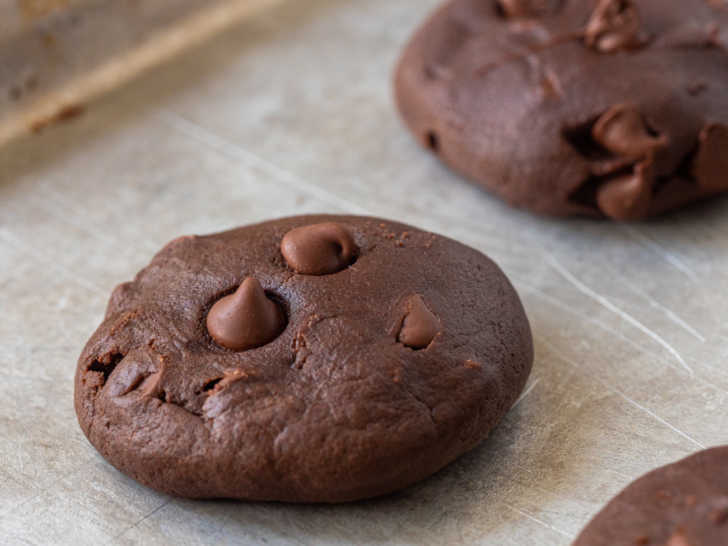 If chocolate chip cookies are good, it would stand that chocolate chocolate chip cookies are even better. And if you went ahead and tucked some cream cheese into them too? Well, that's just a guaranteed recipe for success, right there. These cookies are wonderfully soft, with an almost cheesecake-like texture and plenty of fudgy chocolate. In other words, they're heavenly. Get the recipe here!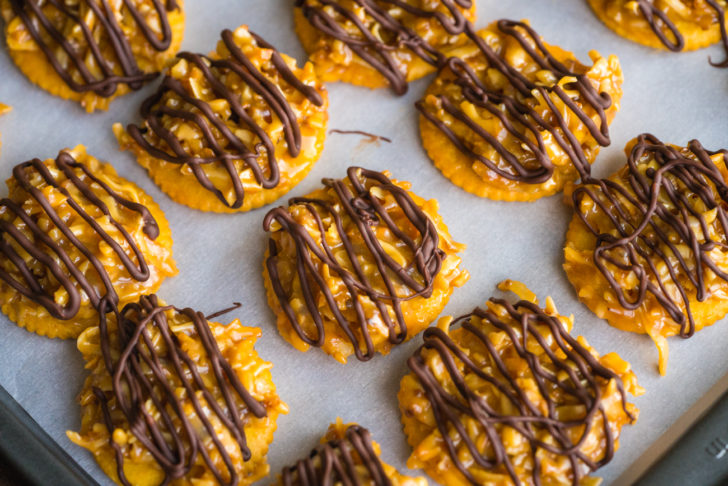 We all have a favorite Girl Scout cookie, and so we all know that it can be a long and sad wait for cookie season to roll around if you didn't stock up on enough boxes of your beloved while you had the chance. It's happened to the best of us, but never fear! If you didn't catch the girls in the green vests in front of the grocery store this year, you can always make your own. If Samoas happen to be your favorite (and how could they not be? …what with the salty cookie crunch, chewy caramel, and sweet bite of chocolate and coconut), we've got you covered with a no-bake option that will satisfy that cookie craving in just twenty minutes. Get the recipe here!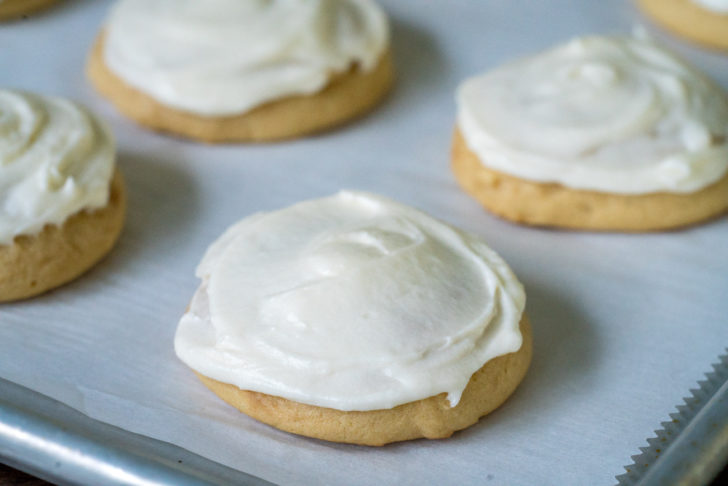 Our love for chocolate chip cookies will never die, but there are times when we turn away from our belovedly dense cookie and crave something a little cakier…since cakey cookies tend be a little lighter and airier. In this case, we took inspiration from one of our childhood favorites, the root beer float, and turned it into one of those frosted, cakey cookies that hits the spot at any time of day or night. Get the recipe here!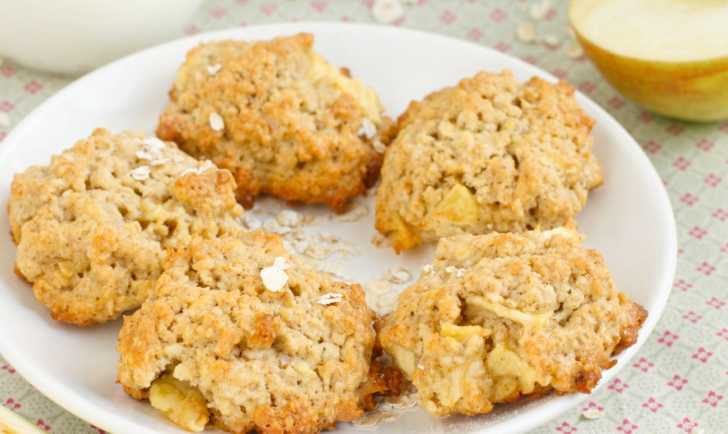 When the leaves begin to change colors and the air gets crisp, inevitably damp and chilly, we pull out our warm jackets and rain boots to go enjoy the fall season. But when we get home, all we want is something warm to take off the fall's chill. Our oatmeal apple cookies are one treat that helps to ease us into the season. These cookies are super easy to make and we justify eating more than just one cookie because they're filled with apples and whole grains – so they're healthy, right? It doesn't really matter. They taste good and that's why we've made them. Here's how we do it. Get the recipe here!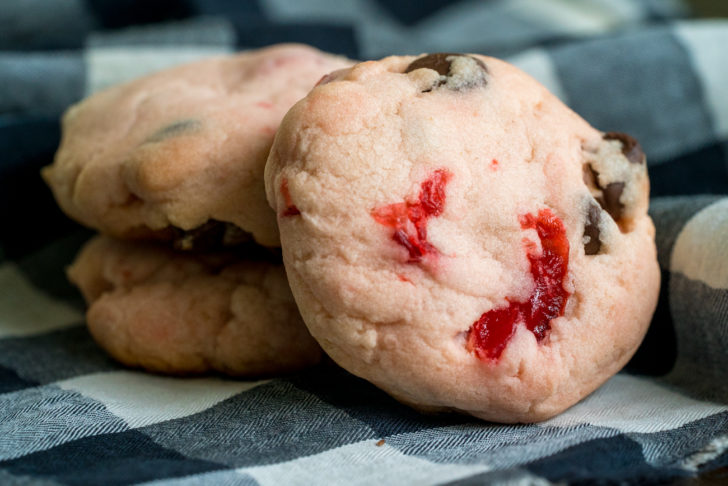 These maraschino chocolate cherry cookies are absolutely adorable – they're pink! – and they taste just as good as they look. If the name didn't give it away, we packed each cookie full of chocolate chips, chewy maraschino cherry pieces (and cherry juice), and vanilla and almond extract for added flavor. They've got a surprising lightness to them, especially considering how much is stuffed inside 'em, and they strike the perfect balance in regards to sweetness…just the right amount without being cloying. Get the recipe here!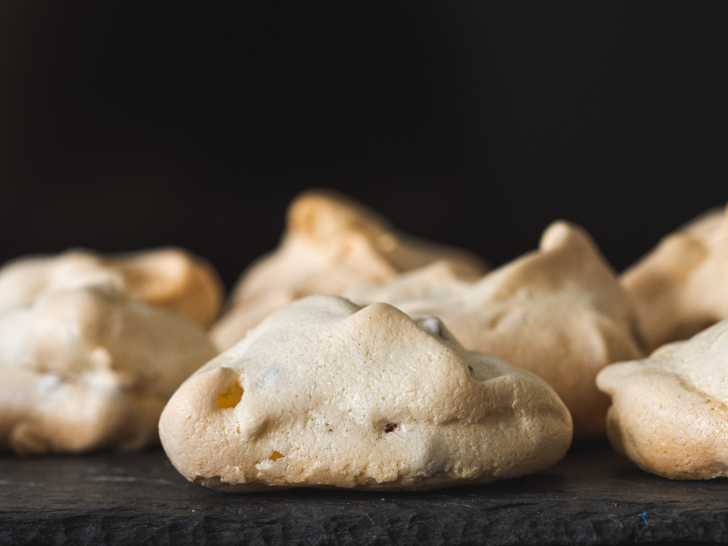 If you could combine chocolate chip cookies and biting into a cloud, you'd have these Forgotten Cookies. They're delightfully airy, just sweet enough, and studded with mini chocolate chips, so I think that even nonfans of meringue can see their appeal. They take just five simple ingredients and some time, but not a lot of effort… You'll see – their name comes from their special method of preparation! Get the recipe here!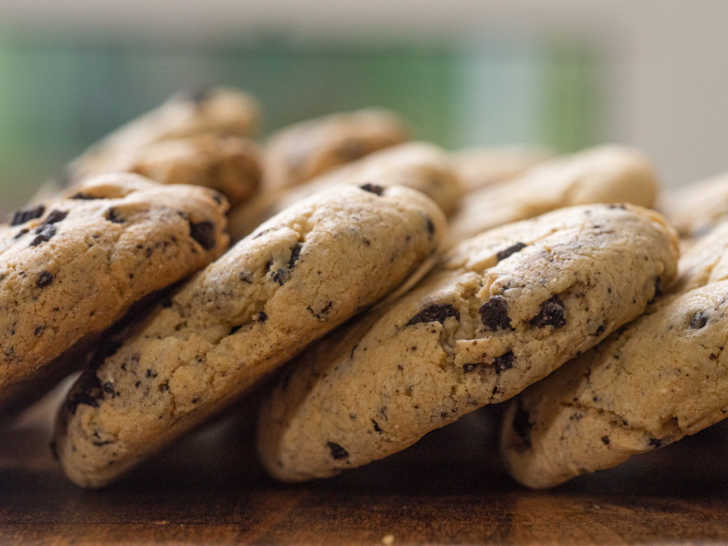 When you see the words "cookies and cream," it's usually just code for the fact that there are Oreos tucked into the recipe, and that's most definitely going on here with our Cookies and Cream Pudding Cookies. But while they are technically a cookie featuring another cookie, they're also SO much more. Thanks to a couple of other mix-ins, they're soft and chewy and almost creamy in texture and full of that milky, chocolate cookie crumb combo you know and love. Simple to make and so very scrumptious! Get the recipe here!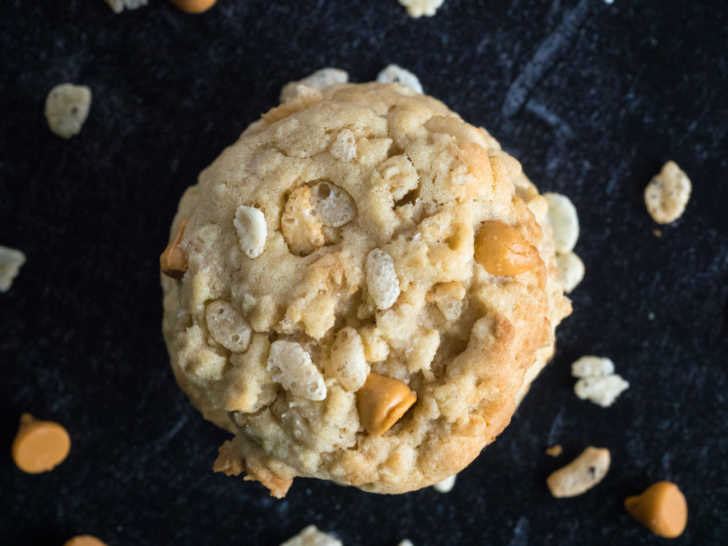 It doesn't have to be all chocolate chip all the time, you know. There's room for SO many more cookies in your life, like these Ranger Cookies, for instance. Ranger Cookies are a chewy-on-the-inside, crisp-on-the-outside cookie that are stuffed with buttery flavor and unique mix-ins that make for a delightful texture and taste. They're not your average cookie – that's for sure! Get the recipe here!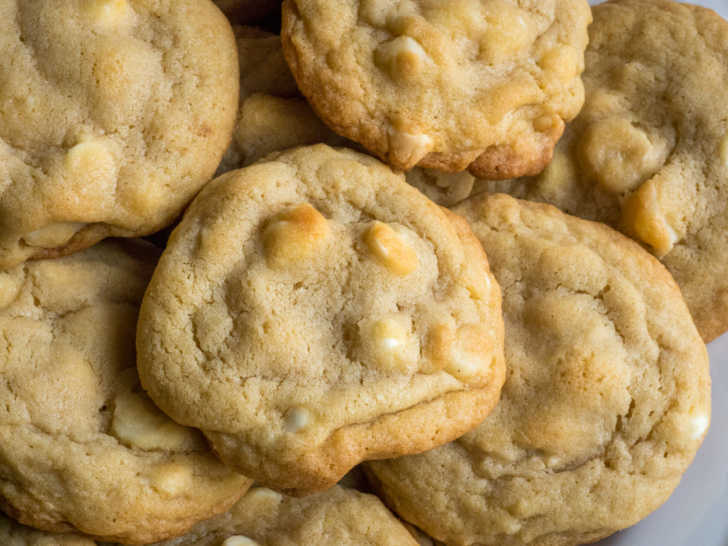 When I was growing up, a trip to the mall always meant a visit to Mrs. Field's to get my eternal favorite, a White Chocolate Macadamia Nut Cookie, and I was usually more excited about that cookie than whatever new clothes I might end up getting. See, they are my dream cookie – oh-so-soft and buttery with lightly crisped edges, just on the edge of being a tad too sweet, and totally stuffed with melty white chocolate chips and crunchy macadamia nuts. I have always loved them, I will always love them, but as an adult, trips to the mall don't hold quite the same appeal. So I've learned to make them for myself at home, and you can do it too! Here's how.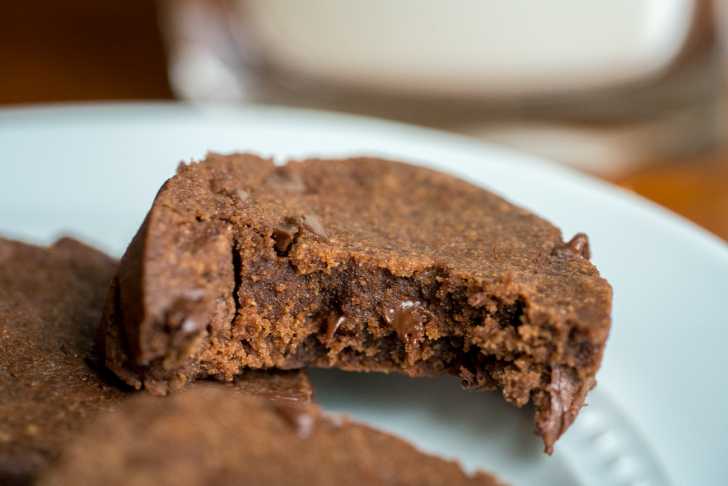 Have you ever had a cookie so good it stopped you in your tracks? Well be prepared to taste what that's like with this recipe, which was first created nearly 20 years ago in Paris by Pierre Hermé. The cookies were given their unusual name when a neighbor of culinary guru and cookbook author, Dorie Greenspan, remarked that if everyone could try these cookies there would be world peace at last. Get the recipe here!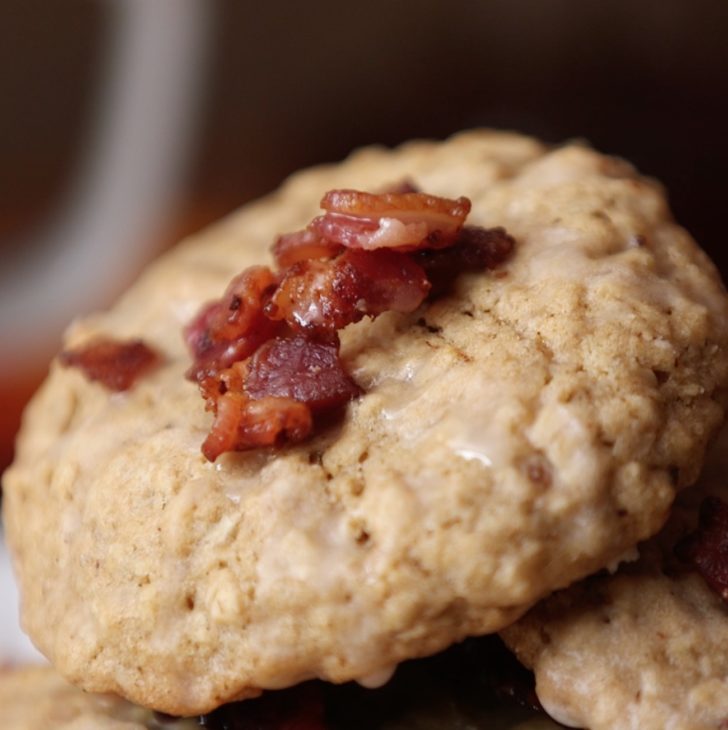 These oat filled cookies are chewy and sweet and filled with chopped bacon, and topped with a little more for good measure. They're also drizzled with a sweet maple glaze that plays off of the smoky flavor of the bacon while contrasting with the saltiness. They're an exercise in yin and yang, you might say, and it works so very well.
Are they the healthiest breakfast around? Nah. But neither are cinnamon rolls, and those are certainly worth consuming every once in a while. These are no different. They're a special breakfast treat with an outstanding combination of flavors and a soft, chewy crumb. Long story short, our breakfast wish came true. Get the recipe here!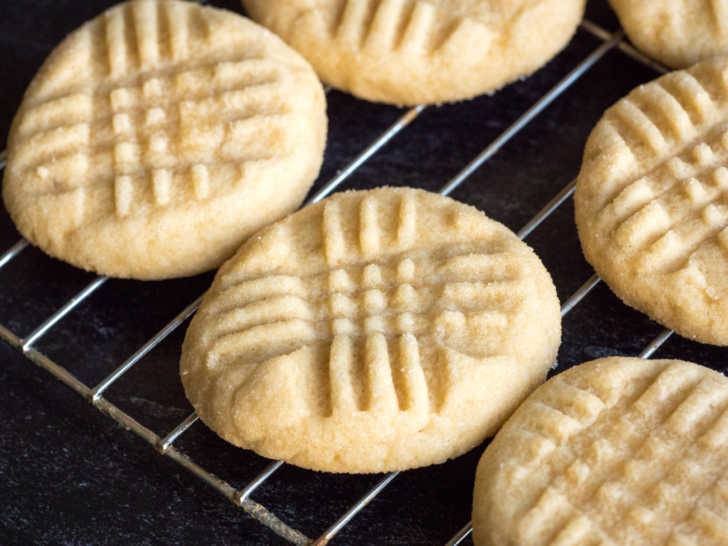 It's often said that the simple things in life are best, and these sweet little cookies prove that point a million times over. They aren't adorned with chocolate chips or nuts or dried fruit, rather, they shine with a straightforward butteriness that's bumped up with just a hint of toffee flavor from the brown sugar. They're soft and chewy and easy to make – no cookie cutters required! Get the recipe here!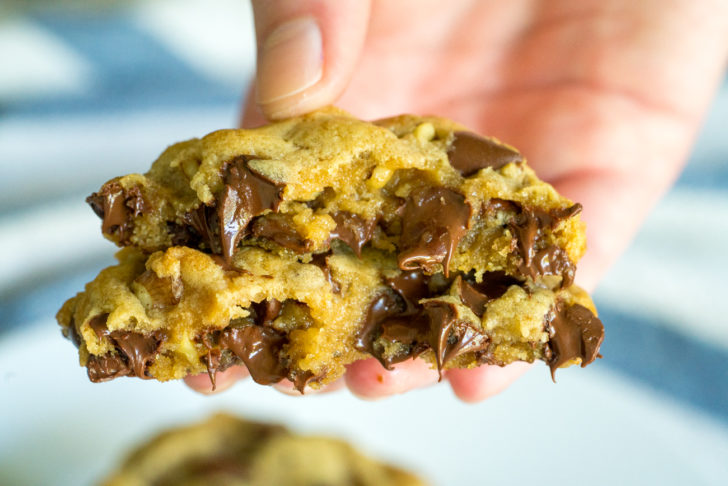 You know those stressful travel days where Murphy's law is in full effect and basically everything that could've gone wrong did? Ugh, all you can do is put one foot in front of the other until you get to your final destination, where hopefully you can immediately crash and hope that the next day will be leagues better. However, there is one thing that can almost immediately turn one of those horrible travel days around; a DoubleTree hotel chocolate chip cookie. Get the recipe here!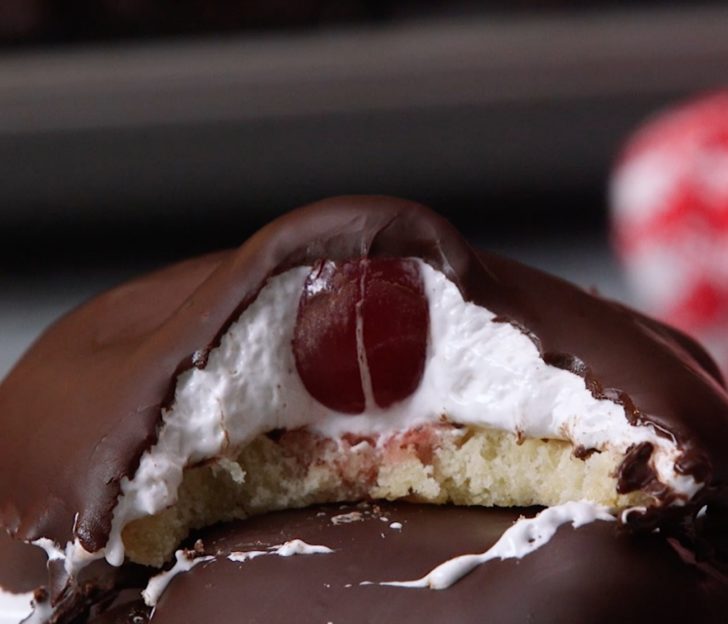 These sweet little cookies remind us of Mallomars, except they have a cherry surprise hidden inside. And that is definitely not a bad thing! That sweet burst of cherry against the soft marshmallow fluff and crunch of chocolate and cookie is just the right kind of surprise. These are entirely too delicious. Get the recipe here!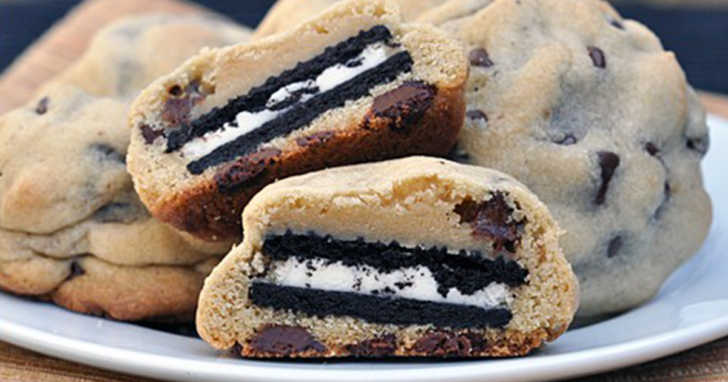 If you think you've seen all the possible baked goods recipes, then think again. There is a recipe out there for Oreo-stuffed chocolate chip cookies that will make you want to fire up your oven immediately.
The recipe, which comes from Picky Palate, provides you with clear cut instructions on how to elevate your regular chocolate chip cookies by infusing the cookie dough with Oreos before baking.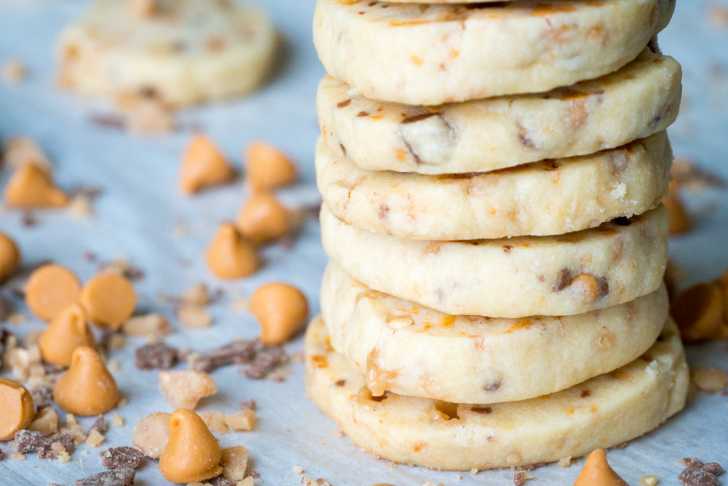 Shortbread cookies are a wonderful thing all on their own, but when you tuck some butterscotch chips and toffee bits into them it really ups the ante. These Butterscotch Shortbread Cookies still have that same buttery bite you know and love, but every bite also has a bit of caramelly butterscotch as well. Thanks to two kinds of butterscotch, there's plenty of texture, so these cookies melt in your mouth but have a bit of crunch too. Get the recipe here!
SKM: below-content placeholder
Whizzco for 12T