Whether you're having a movie night, hosting a game day party, or are just craving a crunchy snack, popcorn is definitely a go-to. While I love classic popcorn with a sprinkle of salt and a drizzle of butter, sometimes I want something a little different. Here on 12 Tomatoes, we've had several sweet and savory popcorn recipes over the years. I've gathered up a few of my favorites on this list. If you're a fan of popcorn, you're going to want to check out these recipes!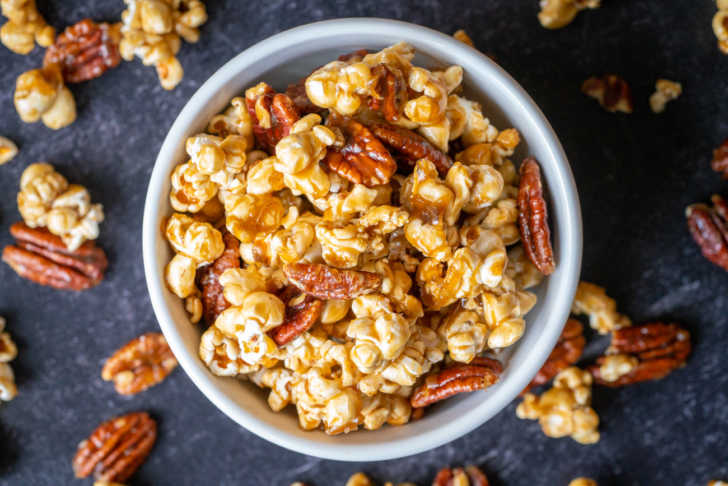 Why have basic buttered popcorn when you can have popcorn with the caramelly sweet candy crunch of pralines? It's a no-brainer. If you've had a pecan praline in the southern tradition, then you know just how delicious the combination is and when you add popcorn to the mix… well, then it's almost too poppable to handle. This is an easy mix to make, but it's irresistible too, and that makes it perfect for both parties and lazy movie nights on the couch. Get the recipe here!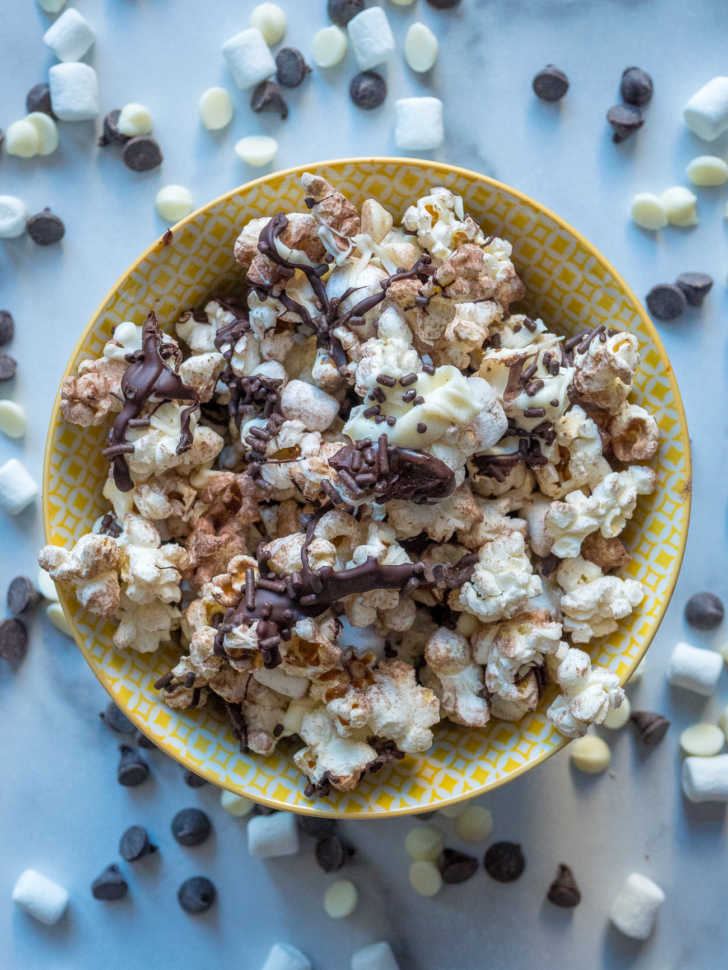 Hot chocolate is a favorite beverage this time of year. What with the cold weather and dreary days, nothing is quite as comforting as curling up on the couch with a cup of hot chocolate. Now imagine taking that same sweet, chocolatey, marshmallow goodness and having it in popcorn form! If you're a fan of all things hot chocolate, then this is the snack recipe of your dreams. The best part is, it's so incredibly easy to make! Get the recipe here!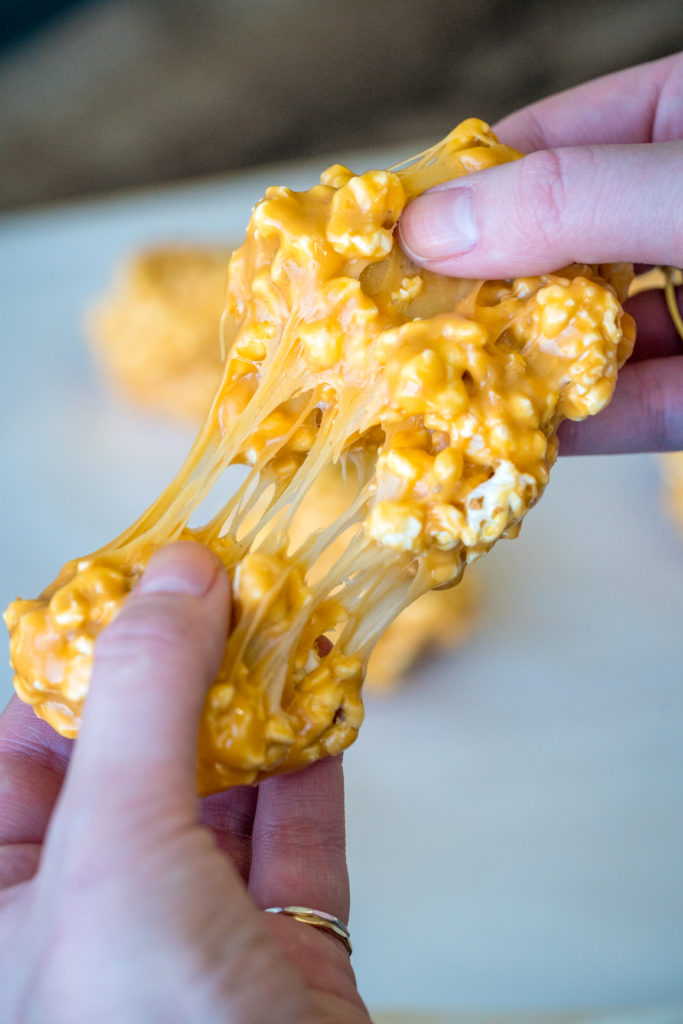 Peanut butter fans and butterscotch fans (and rice krispie treat fans) rejoice! This strikes the perfect balance between salty and sweet, using popcorn and marshmallows the same way we would to make rice krispie treats, just with the addition of creamy peanut butter and butterscotch chips. Let us tell you: using popcorn as a base for these butterscotch balls was an inspired choice, if we do say so ourselves. Salty and perfectly shaped to be coated by our peanut butter butterscotch mixture, these popcorn balls bind together deliciously – plus, you can make these bites as big or as small as you like, whatever works for you. Get the recipe here!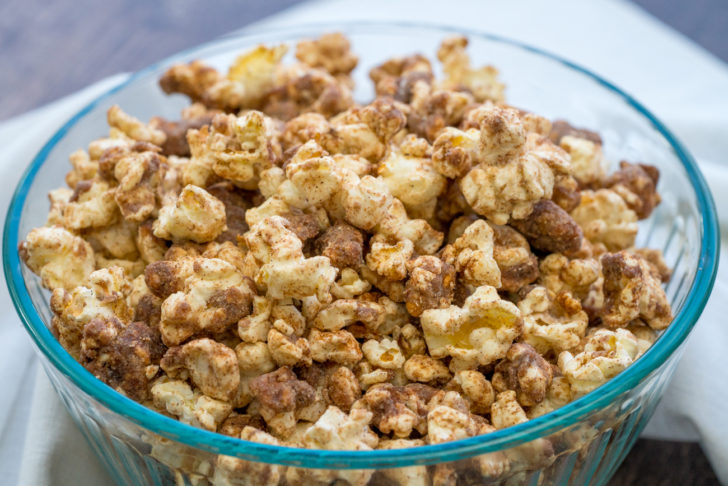 This churro popcorn is basically a healthier alternative to shoveling 12 churros into our mouths. Since there's no fried dough involved and popcorn is the base here, we think that gives us free reign to eat as much as possible – although it's still covered in a cinnamon sugar mixture, so it's not exactly health food…but we digress. This churro popcorn is just as addictive a snack as it is a dessert, plus it makes for the perfect movie night snack. Skip the regular popcorn and spruce it up so it resembles our favorite Mexican and Spanish treat! Get the recipe here!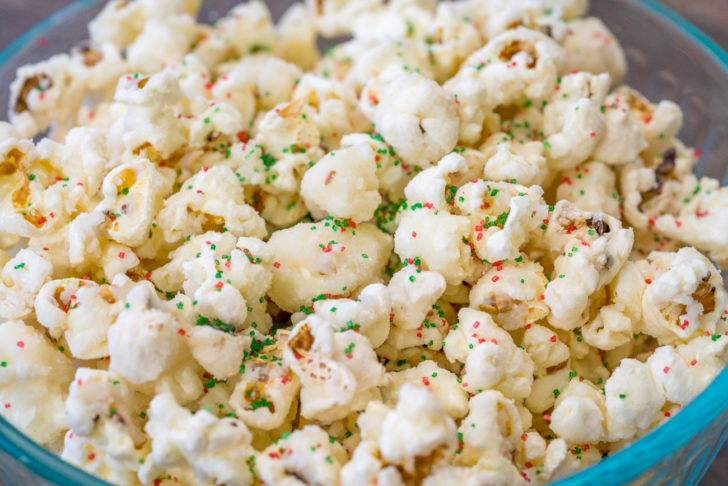 Are you ready for a new, sweet treat that's perfect for any time of year, but especially for the holidays? We've got this easy, tasty recipe for sugar cookie popcorn that's got all the yummy flavors of a sugar cookie, but transformed into a sweet and slightly salty treat! Forget making and rolling out the dough, preheating the oven and trying to bake sugar cookies for just the right amount of time, this is a treat that comes together in 15 minutes and only requires the microwave. Get the recipe here!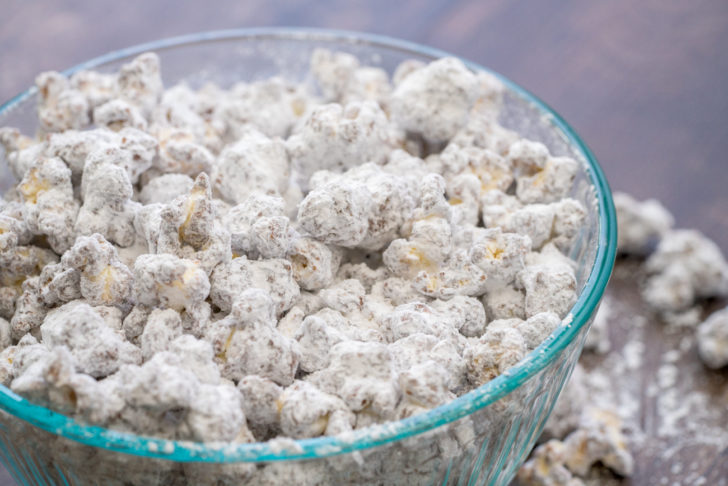 Choosing to go with popcorn instead of the classic chex mix leaves you with just as yummy of a treat, but one that's got a salty twist. It's the best thing to bring to parties – watch it get devoured immediately – and it's a great, easy alternative to regular popcorn when you want to hunker down for a family movie night. Having quick and easy treats on hand is essential, especially during the holidays and times of year when you're extra busy running around and getting stuff done; a complicated, time-consuming recipe isn't what you need. Good thing this takes 15 minutes and then you can get munching! Get the recipe here!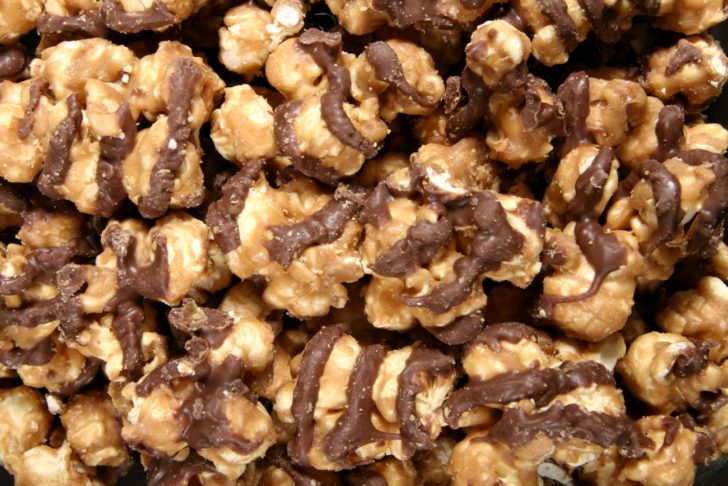 Microwave popcorn is a great shortcut to this recipe, but making popcorn on the stove is actually pretty fun, and such a classic way to pop up corn kernels. Truly, the hardest part here is waiting for everything to set. We love the chocolate drizzle and from time-to-time we like to add sea salt as well. While it is super easy to just grab a bag of ready-made caramel popcorn, we definitely recommend trying the homemade version – it's so fresh and delicious! One word of caution – melted sugar is incredibly hot, so use extra care when making and pouring the caramel. Go ahead and whip up a batch of this sweet snack – it's just too good to pass up! Get the recipe here!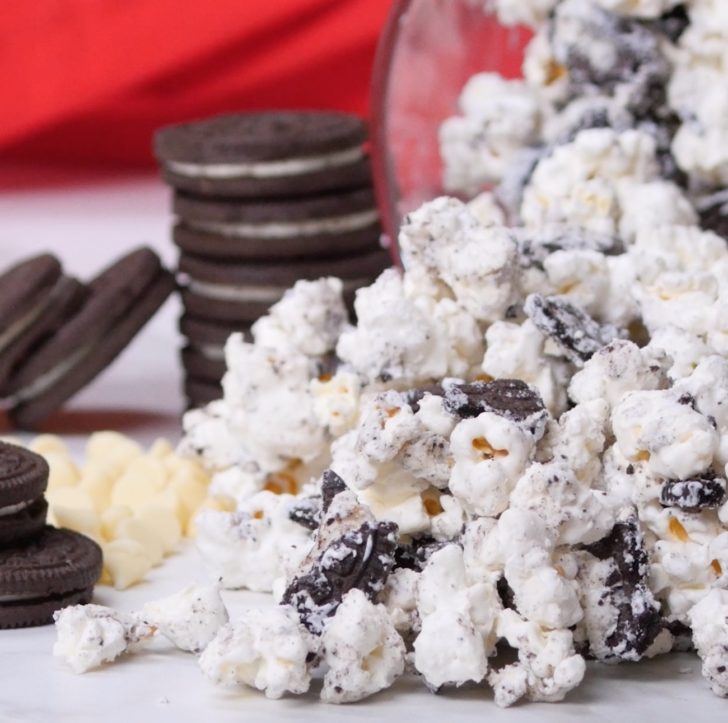 This popcorn is easy to make but still manages to seem pretty special. The classic combo of cookies and cream turns out to be perfect with popcorn. It adds the right amount of crunch but the popcorn keeps every bite light and fluffy. We're going to go ahead and warn you now… it's pretty addictive stuff! It definitely doesn't hurt to make a double batch. It's a great treat to bag up and give to friends, but no one around your house will be complaining if you keep it all to yourselves. Get the recipe here!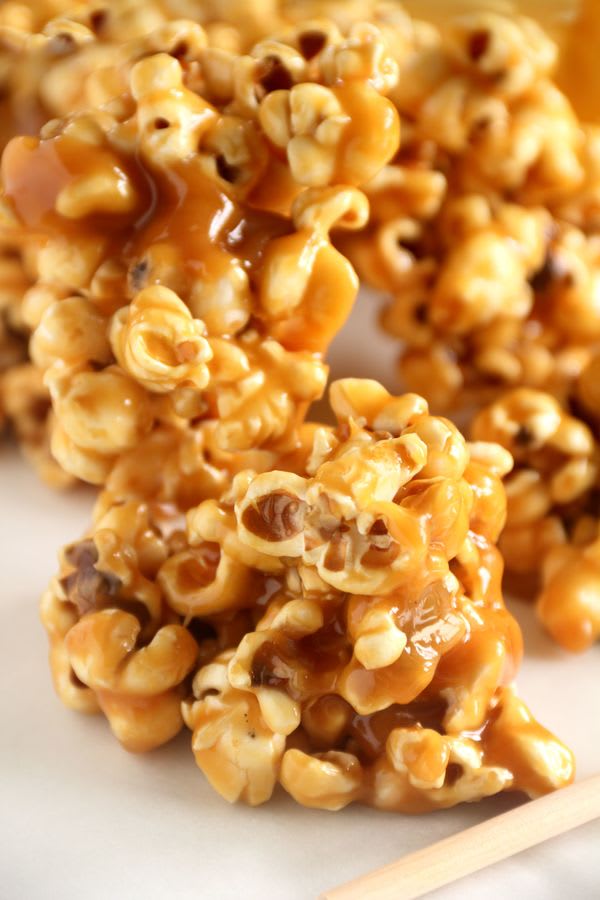 If you're looking for a snack that's a little bit sweet, a little bit salty, and definitely crunchy, why not caramel popcorn? Sure, you can buy a tin of it, but why not make your own? You'll know what goes into it, and let's face it: food always tastes better homemade. Get the recipe here!
SKM: below-content placeholder
Whizzco for 12T