Most kitchen gadgets and appliances are exciting at first, but then lose their luster after a few months. The slow cooker, however, is always useful, always helpful, and has consistently made my life easier. Whether I use it for desserts, dips, casseroles, or anything in between, my trusty slow cooker does all the work while I take all the credit. There are thousands of slow cooker recipes floating around, so I wanted to make a list of some of my favorite slow cooker recipes we've done here at 12 Tomatoes. Go ahead and try one out tonight!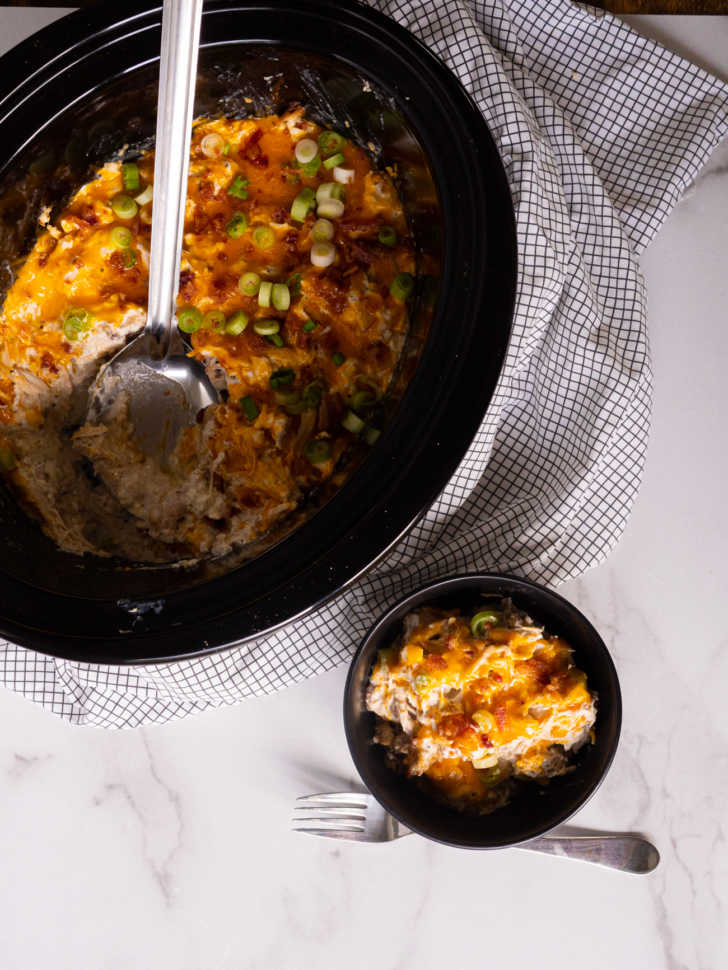 This recipe uses the magic of the slow cooker to give you a no-fuss meal that's an easy chicken dinner by definition but is so creamy and cheesy and crave-worthy that it feels almost sinful. It features a (mostly) dump-and-run kind of preparation and a number of hard to resist ingredients – like cream cheese, ranch seasoning, plenty of cheddar, and bacon. Get the full recipe here!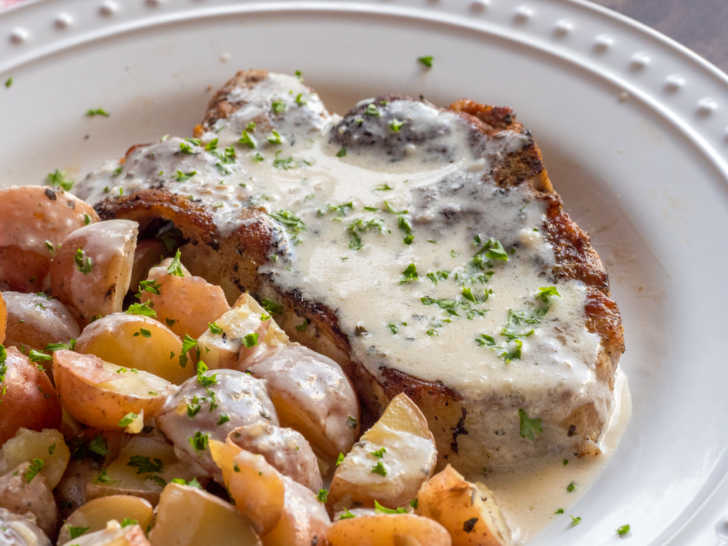 This slow cooker meal includes succulent, flavorful pork chops with tender baby potatoes… and a creamy, herb-scented sauce to pour over everything. (Yup! All of that out of one slow cooker.) This is a complete meal with a lot of flavor, and the key to it is that you're building that flavor in every step, starting with the pork chops. Boneless or bone-in pork chops work fine here, and you'll season them with a bit of mustard powder and thyme (and of course salt and pepper) before you sear them. Get the recipe here!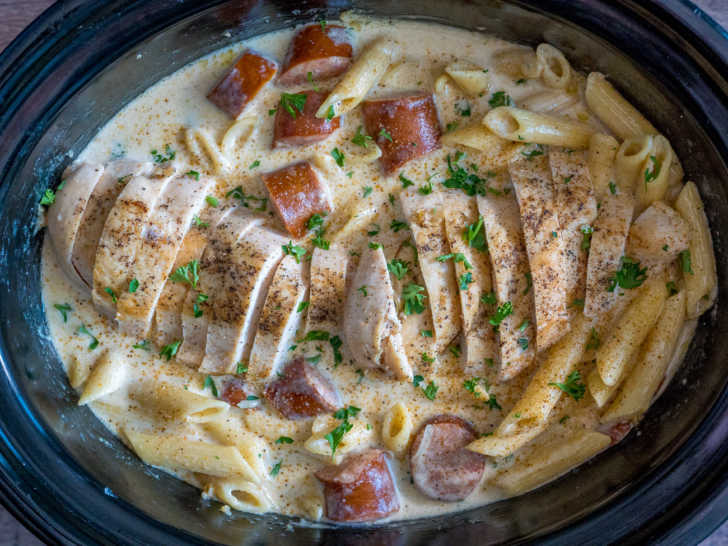 I'm a huge fan of pasta. What's not to love? Delicious noodles smothered in sauce? Yes, please! This Slow Cooker Cajun Chicken Alfredo might be my new favorite way to make pasta. With smoked sausage and cajun seasoned chicken, this is one alfredo dish you've certainly never had before! What makes this recipe even more amazing is that you can toss everything in the slow cooker and walk away. Get the recipe here!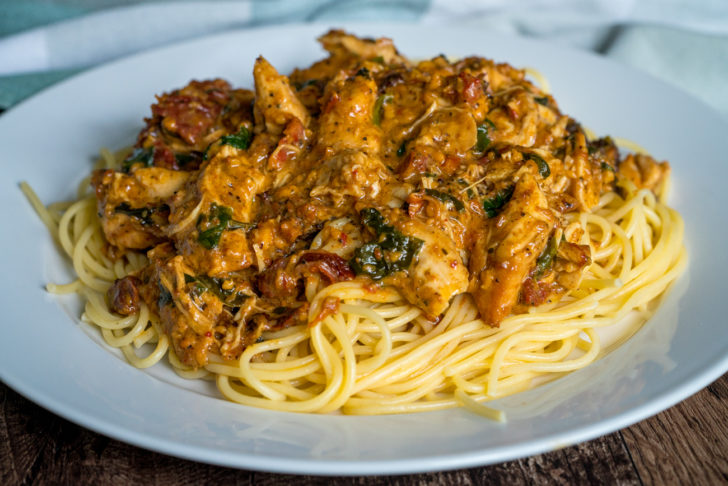 As much as we'd like to hop on a plane and jet off to Italy, the closest we can get today is via slow cooker to give us a taste of Italy right in our own kitchen. We draw upon classic flavors to help us create a flavor experience that pays homage to essential Italian cooking, like parmesan cheese, sundried tomatoes, and bright green spinach – the colors of the Italian flag! We love this recipe for how simple it is to prepare and how delicious it is to eat. As we sit around the table, we can start to plan our Italian vacation, inspired by the flavors of this wonderful meal. Get the recipe here!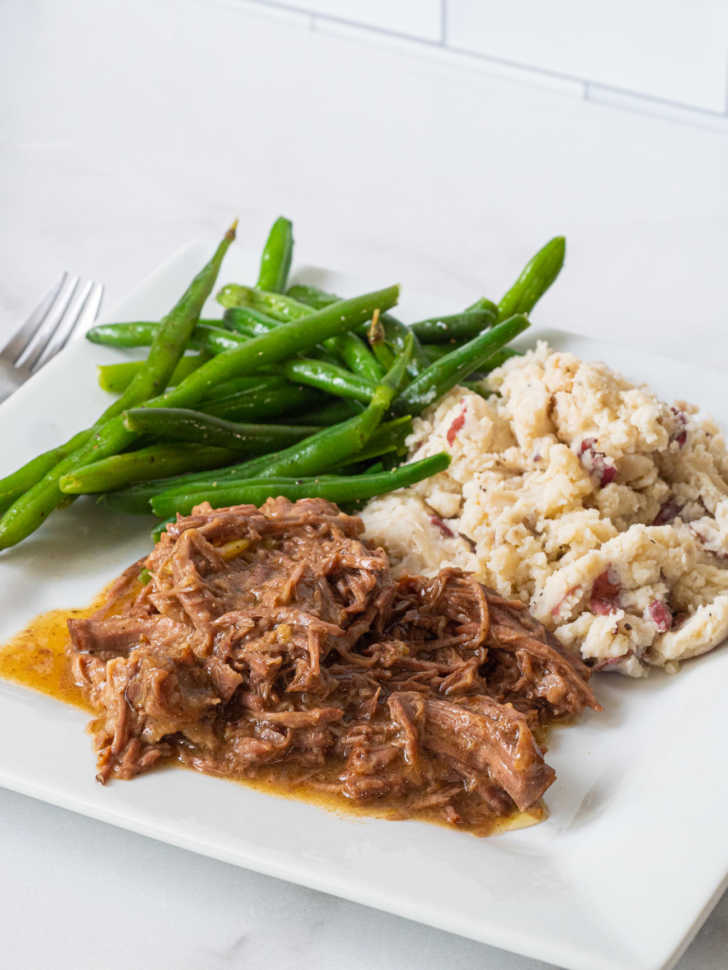 When done just right a good roast can make dinner the high note of the day. The flavor of the beef mixes perfectly with the spices and the unusual addition of pepperoncini peppers. And, in true Southern form, this Mississippi pot roast also gets big flavor from the addition of some ranch seasoning powder. It adds the best kind of spice profile: tangy and zesty without going overboard. Get the recipe here!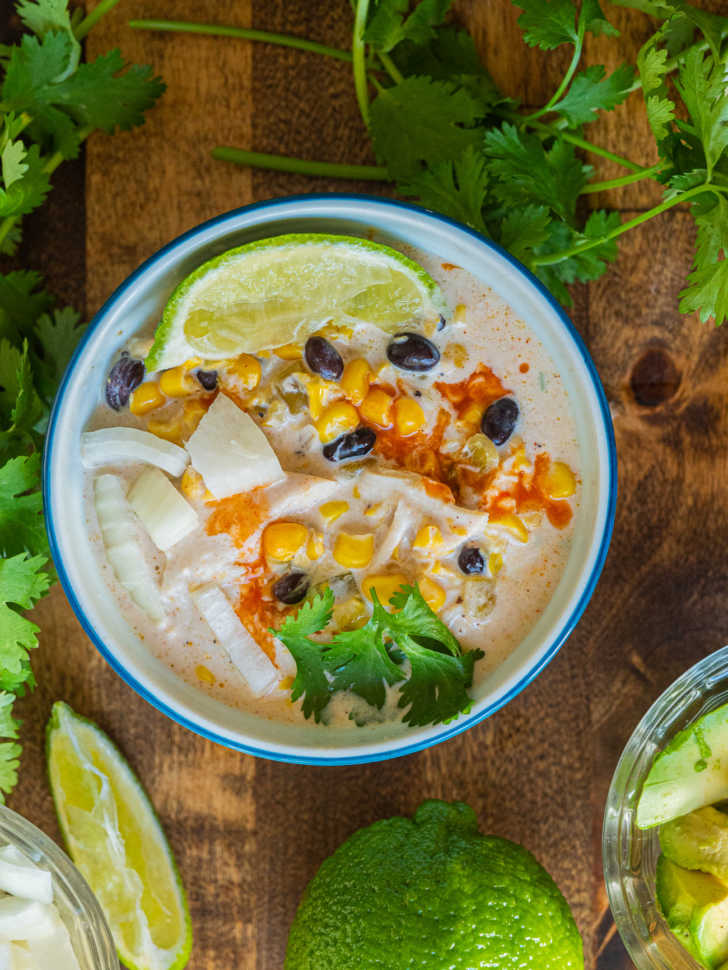 Mexican street corn, while certainly delicious, can be a lot of work especially just for a side dish. What if you could make an entire meal out of it, though? That's exactly what this slow cooker corn chowder set out to do! By adding chicken and a few other ingredients, creamy, dreamy, flavorful Mexican street corn is transformed into a meal the whole family will love! Get the recipe here!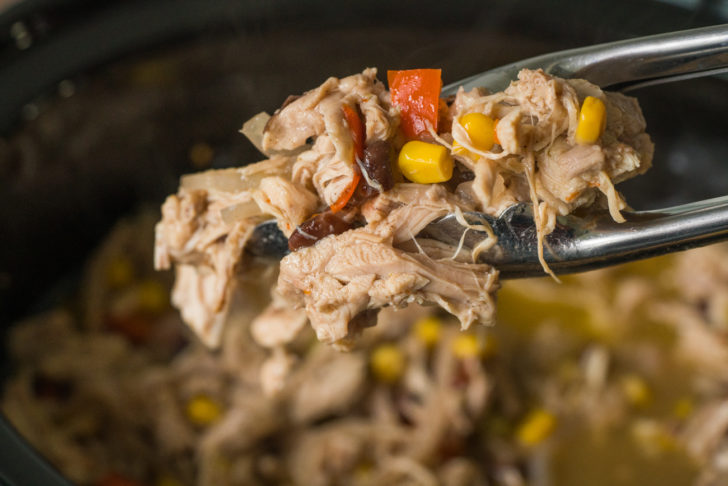 Never had Jerk Chicken? Well, you're in for a treat. 'Jerk' is just a style of seasoning that hails from Jamaica, but with our easy slow cooker recipe, there's no need to travel all the way there to have it. The seasoning is traditionally either used as a dry rub or a wet marinade and is usually based on Scotch bonnet peppers and a fair bit of allspice. While we've subbed in red pepper flakes for the Scotch bonnet since it's easier to find around here, our crockpot version still maintains the flavor of that delectable spicy sauce and makes for a crowd-pleasing meal any night of the week. Get the recipe here!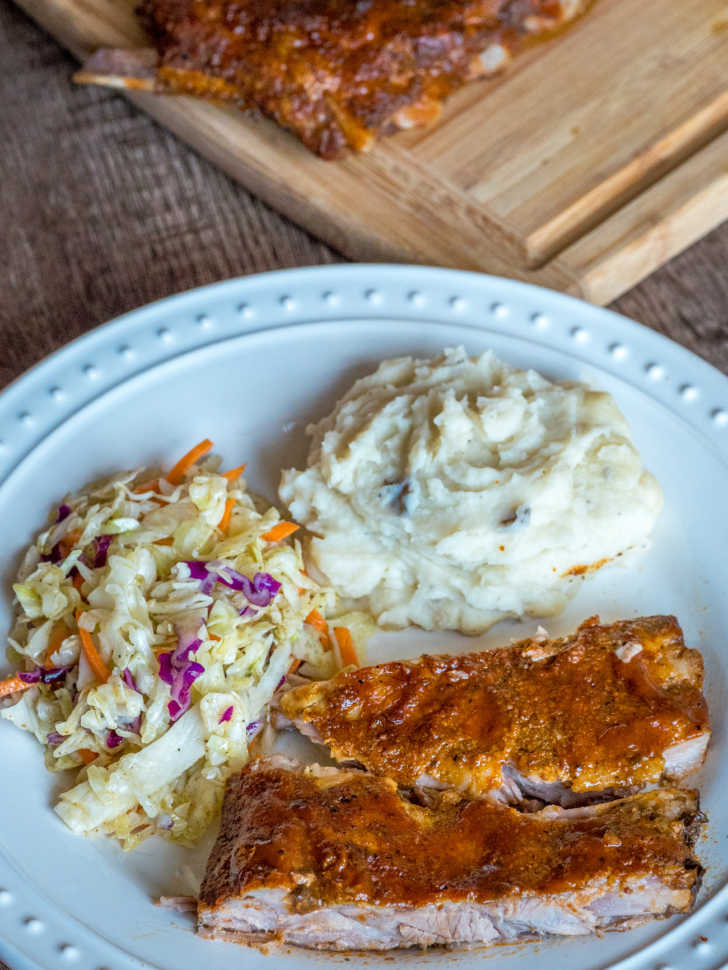 For anyone who loves ribs, there's nothing better than making your own at home. These ribs are made in the slow cooker, which means the work you put in is pretty minimal, especially when you consider how much work ribs normally are to make. These ribs have a wonderful tangy St. Louis style sauce which gets a lot of zip from the addition of apple cider vinegar. Each regional type of barbecue sauce brings something special to the table, but St. Louis style is one of our favorites. Get the recipe here!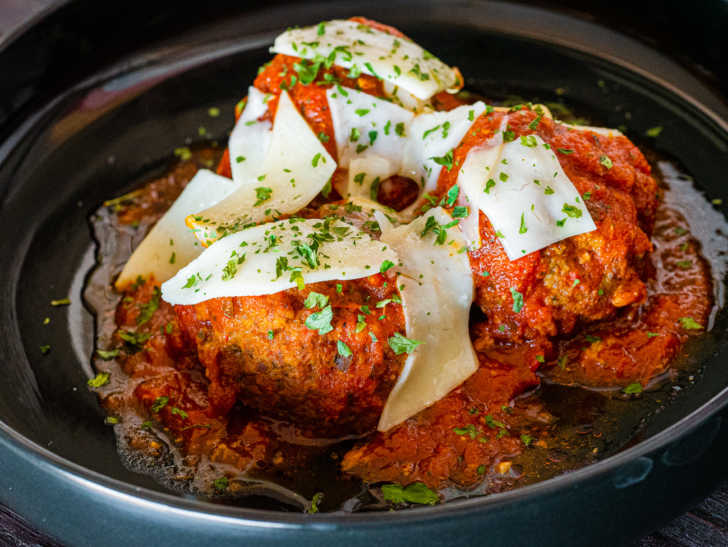 These giant slow cooker meatballs start with ground beef that's seasoned with salty grated parmesan, creamy and melty mozzarella cheese, and a bunch of dried herbs and spices, like oregano, onion, and of course, garlic. The end result is a tender, juicy meatball with tons of flavor! Get the recipe here!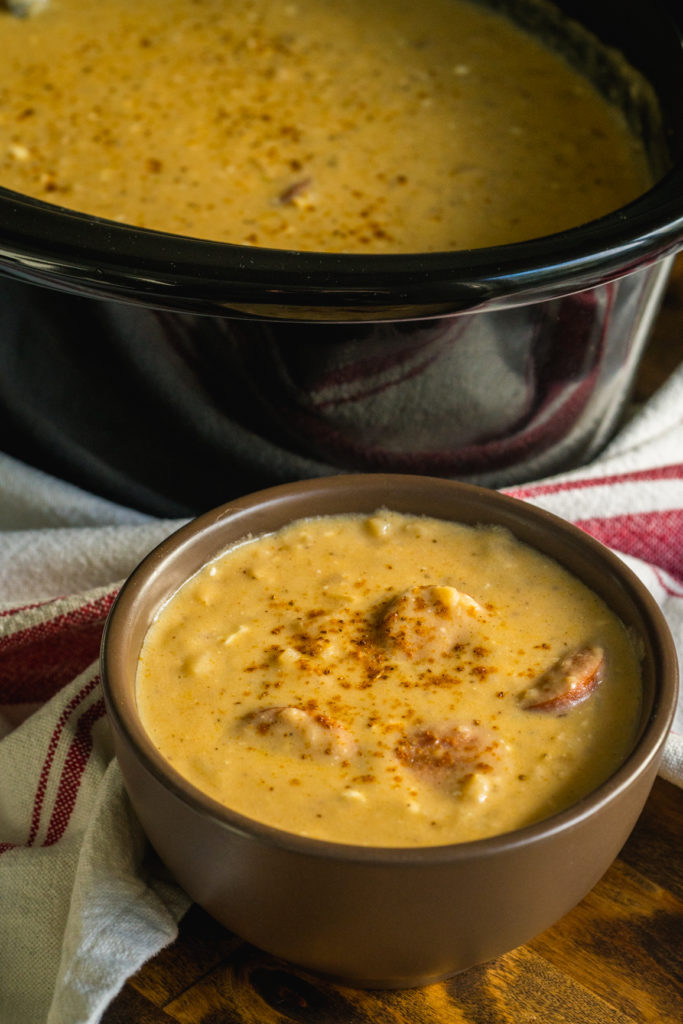 We've got a tried-and-true slow cooker potato soup that we've made time and again, but adding a Cajun twist really hit the spot and made us wonder why we didn't try it sooner. The heart of this soup is the hash brown potatoes and the andouille sausage, made deliciously creamy with the addition of cheddar cheese, cream cheese and cream of chicken soup. Thanks mainly to andouille sausage and Old Bay, we got the Cajun flavor we were aiming for which ties the whole dish together. Trust us, this is ridiculously yummy – no one will believe you made it in the slow cooker. Get the recipe here!
SKM: below-content placeholder
Whizzco for 12T