Meatballs + Slow Cooker = One delicious meal!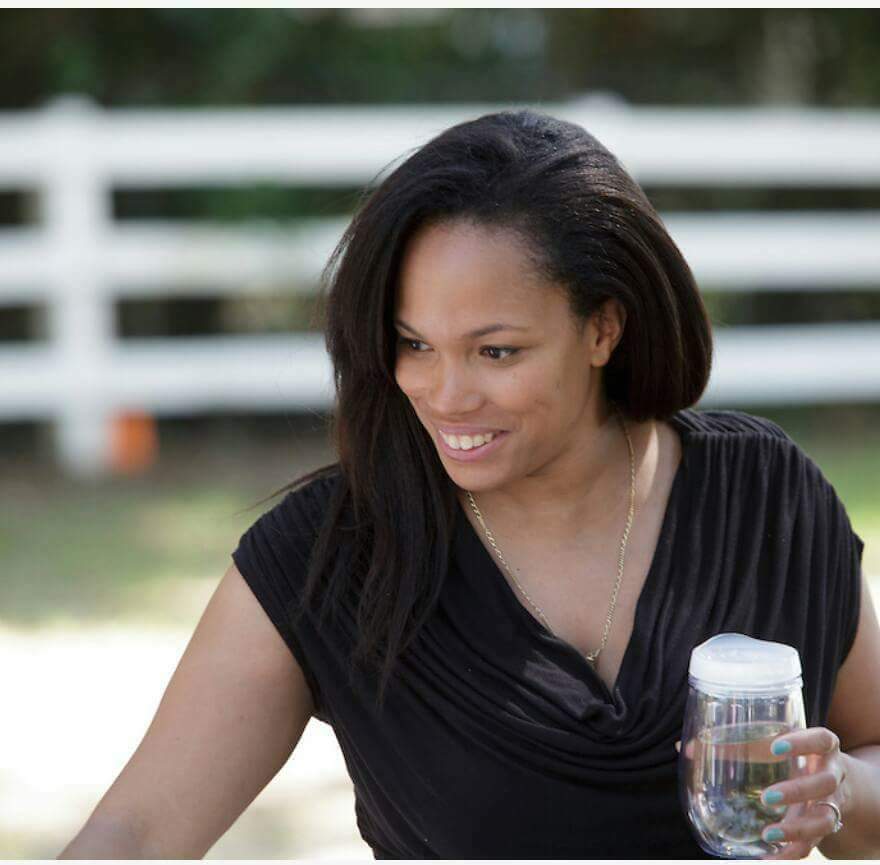 Ajza Case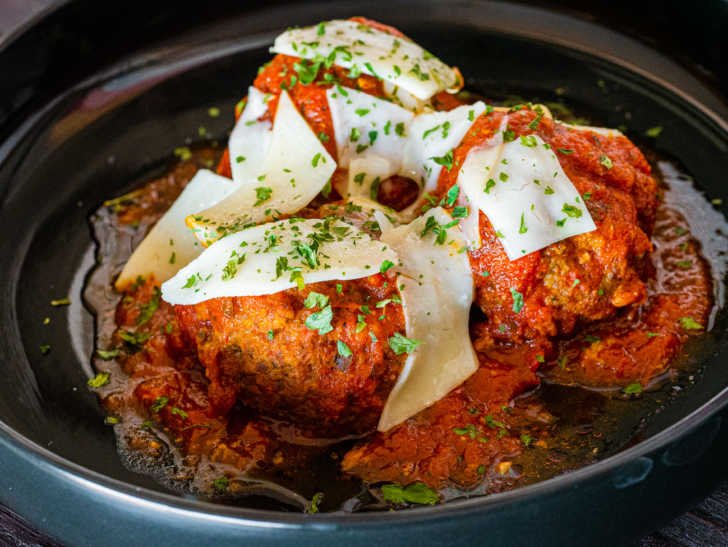 Let me tell you: meatballs made in the slow cooker are magical. I know that making meatballs isn't like reinventing the wheel but a few important steps will help keep the meatballs flavorful and juicy. This is a family favorite for many reasons. I have three boys – very active and always hungry boys – with different schedules. What I love about this meatball meal is that I can have it simmering in the slow cooker so that dinner is ready for everyone when their schedule allows.
Because these meatballs are larger, it will be extra important to make sure that they cook all the way through without losing that essential tenderness that makes a great meatball. My meatballs start with ground beef that's seasoned with salty grated parmesan, creamy and melty mozzarella cheese, and a bunch of dried herbs and spices, like oregano, onion, and of course, garlic. To hold the meatballs together and give them essential moisture, I'll add breadcrumbs, egg, and milk. I use the two best cooking tools I have (my clean hands) to squish and smoosh all of the ingredients together until I have a beautiful mixture ready to turn into meatballs.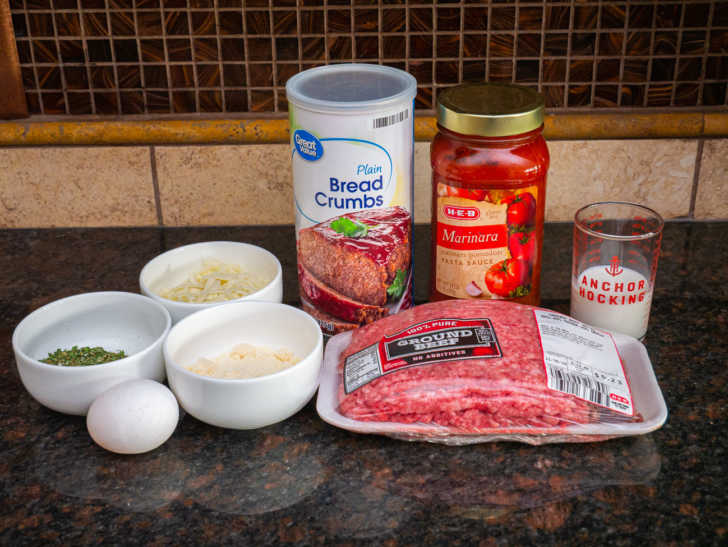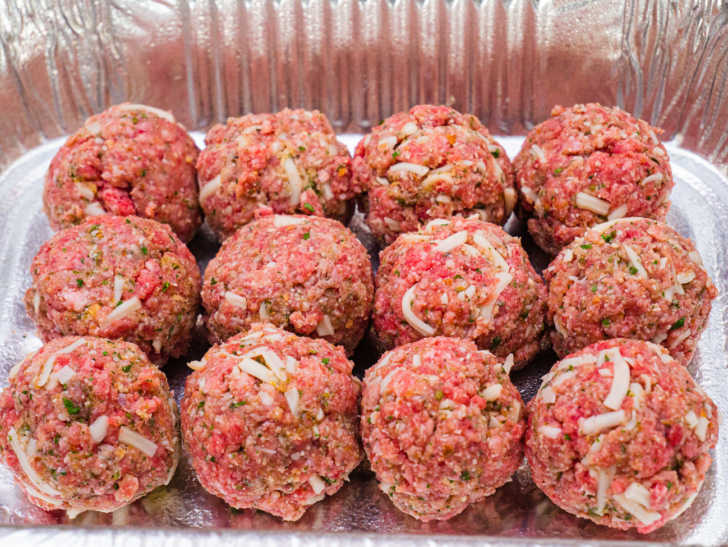 I form twelve equally-sized meatballs and set them on a baking sheet, then into the oven the go for 45 minutes. Once they're done, I'll gently drop the meatballs into the marinara that awaits the meatballs in the slow cooker. It may feel a little excessive to bake and then slow cook, but the goal here is a tender meatball that's ready to eat when my family is ready to eat, and the time in the slow cooker will make a delicious difference.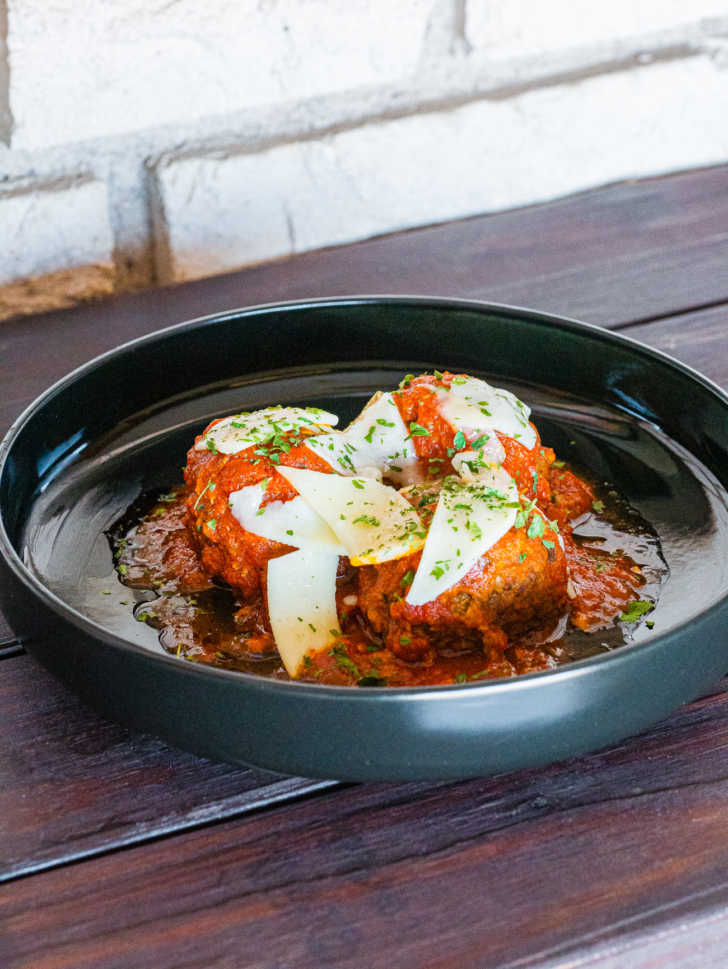 To serve, I just put a couple of meatballs into a bowl and top it with some freshly shaved cheese; I've chosen a blend of parmesan, asiago, and romano cheese. What you choose to serve on the side is a purely personal choice, but there's no law against a slice or two of buttery garlic bread. Slow cooker meatballs are a weeknight meal that I know will satisfy my always-hungry family. These meatballs will have that beautiful slow-cooked-homemade-with-love taste that everyone loves. Enjoy!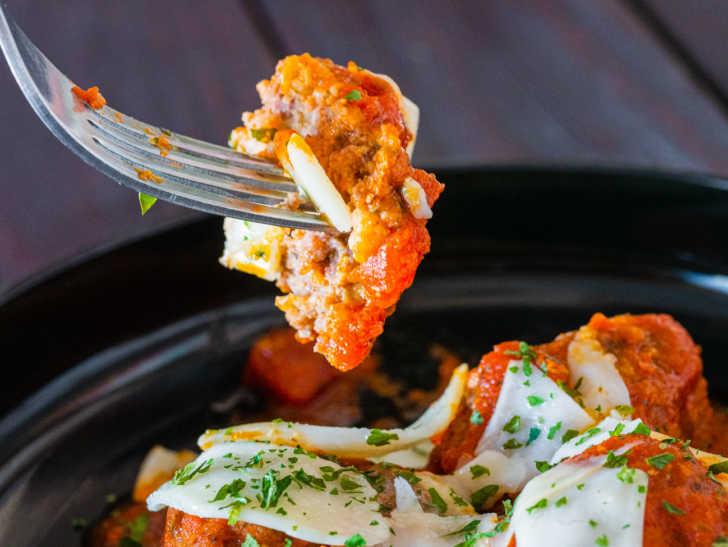 Slow Cooker Meatballs and Marinara
Serves 4-6
10m prep time
3h 45m cook time
Ingredients
1 1/2lb ground beef
1 large egg
1/4 cup milk
1/4 cup breadcrumbs
1/4 cup grated Parmesan cheese
1/2 cup shredded Mozzarella cheese
2 teaspoons dried parsley
1 teaspoon garlic powder
1/2 teaspoon dried minced onion
1 teaspoon dried oregano
Kosher salt
Black pepper
1 (24 oz) jar marinara sauce
Shaved parmesan cheese, for garnish
Preparation
Preheat oven to 350°F. Line a baking sheet with aluminum foil and lightly coat with cooking spray.
In a large bowl, mix together beef, egg, milk, parmesan cheese, mozzarella cheese, parsley, garlic powder, minced onion, oregano, salt, and pepper with your hands.
Shape into 12 decent sized meatballs. Place on the prepared baking sheet. Bake for 35-40 minutes.
Pour marinara sauce into the slow cooker and add the meatballs. Cook on HIGH for 3 hours or LOW for 4 1/2 hours.
Garnish with shaved parmesan cheese, to serve.
SKM: below-content placeholder
Whizzco for 12T