When it comes to game day, there's nothing like bringing all your friends together to cheer on your favorite teams, all while stuffing your face with ridiculously addictive, over-the-top dishes that bring the day – and the game – to a whole new level of fun, regardless of the final score. Check out some of our favorite dips, just in time for football season. Let the snacking begin!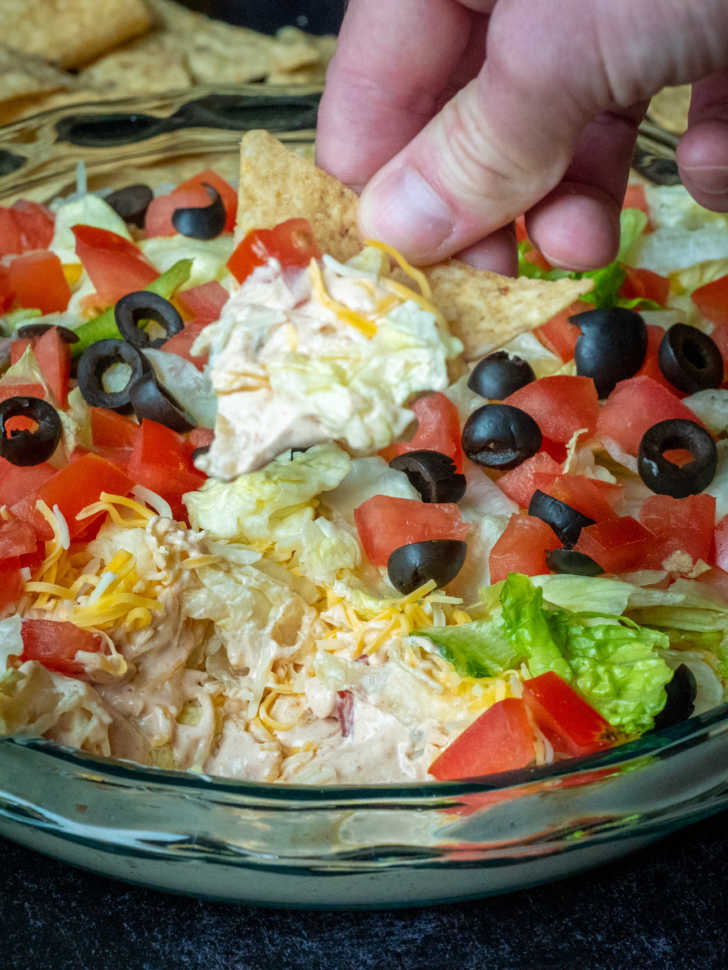 I suppose that sometimes when you want dip you have time for a lot of chopping and sauteeing and baking but more often when a craving strikes, you want to be able to quash that craving fast, and when you're craving something that's creamy and zesty, this is the dip you need. See, it takes only ten minutes (if that) to throw together. In other words, you can go from craving to dipping in practically no time at all! Get the recipe here!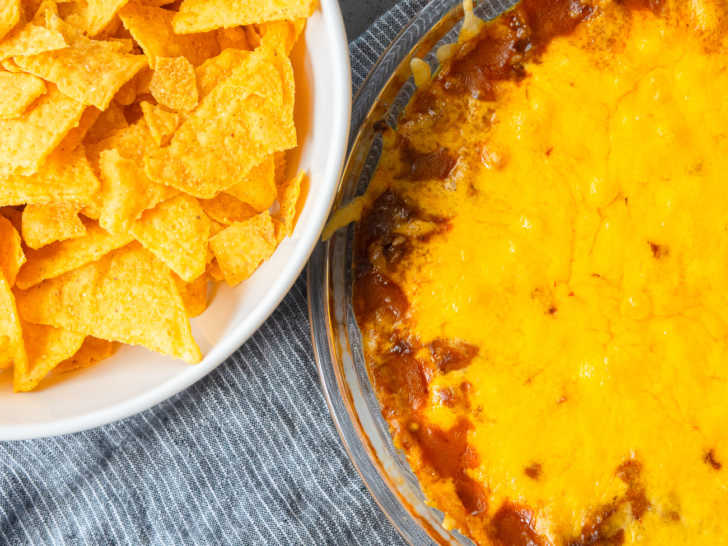 Am I alone in that I am pretty much always craving a cheesy delicious dip? It's not that I have them all that often, but if given the opportunity I can't see myself turning one down. This Chili Cheese Dip is a dip you could have very often if you chose to because it's made up of just three ingredients and is super simple to throw (or layer) together. That trio and about five minutes of prep are all that stand between you and salty, scoopable chili cheese glory. Party, game day, or movie night, it's always a good choice and luckily it's quick to make up another batch when the first dish has been scooped clean. (It goes fast. Always.) Get the recipe here!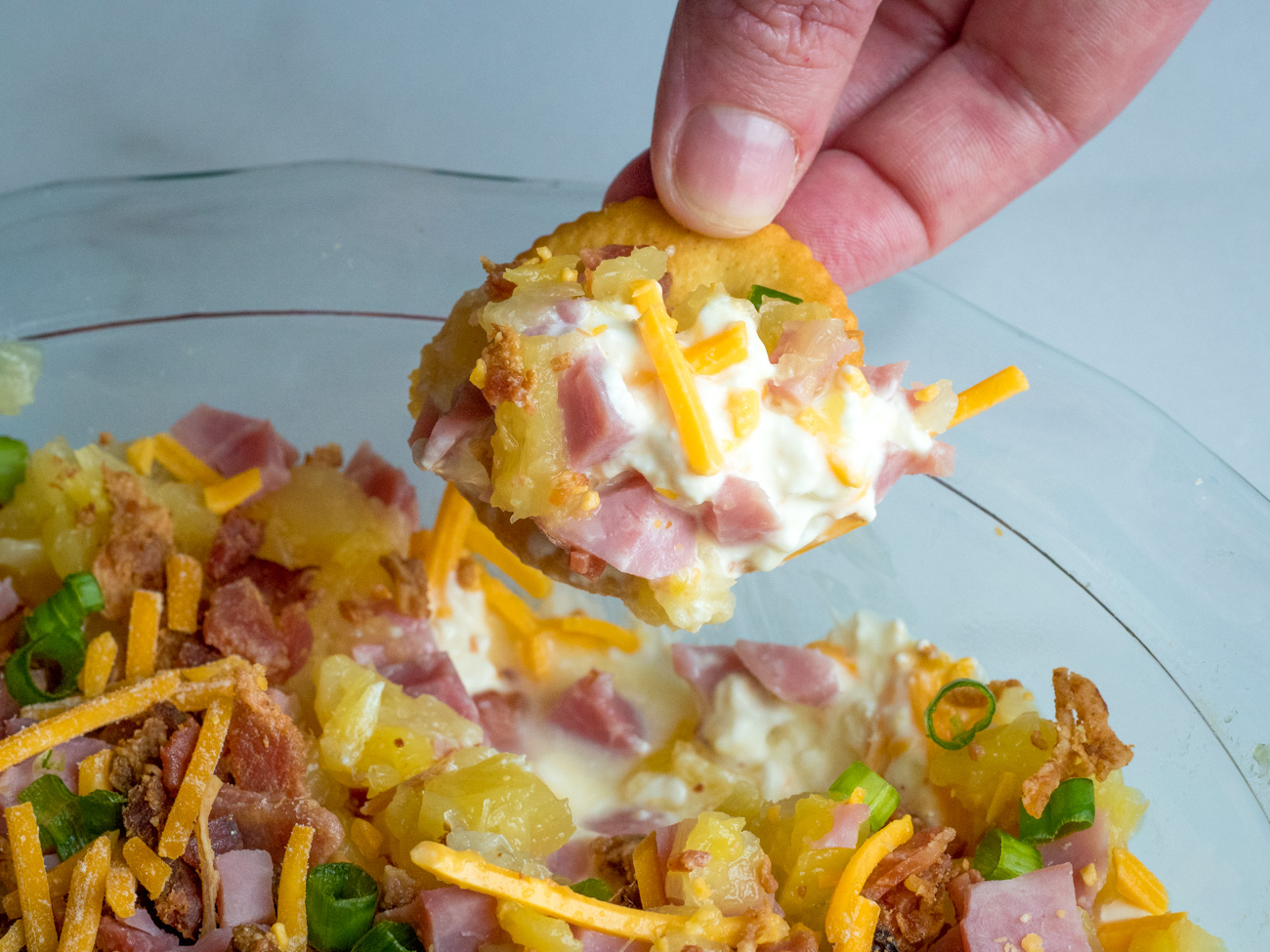 Most people have a pretty strong opinion when it comes to pineapple and ham making an appearance together. You either love it or you don't. I happen to fall into the pro-pineapple and ham or Canadian bacon camp. Sweet and tangy meets salty and savory. There's nothing I don't love about that combination! If you happen to enjoy your pineapple with a side of ham, then this is the dip for you. Even if you're on the fence about the (in)famous duo, I'd encourage you to give this recipe a try! I think it just might push you over the edge into true taste enlightenment. Get the recipe here!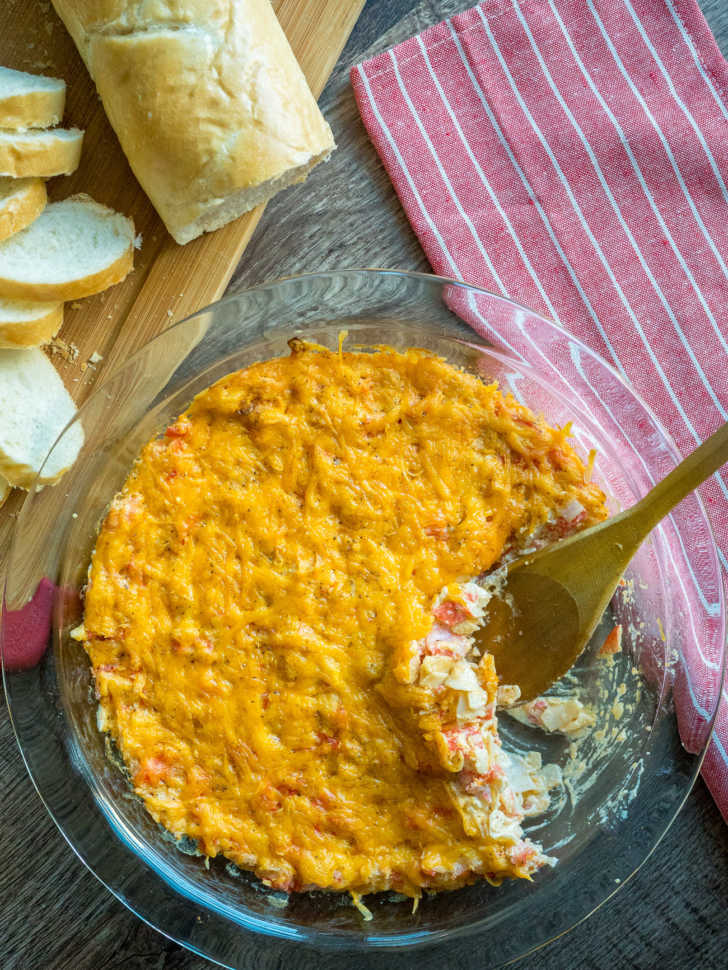 There is nothing in this world quite like a deliciously cheesy, hot party dip and while normally I am not one to pair seafood with cheese, Maryland Hot Crab Dip just makes it work. It makes it work so, so well. Spiced with Old Bay and stuffed with plenty of chunks of sweet crab meat tucked into a creamy base, this crab and cheddar dip is like the ultimate appetizer – the kind that's nearly impossible to walk away from. Get the recipe here!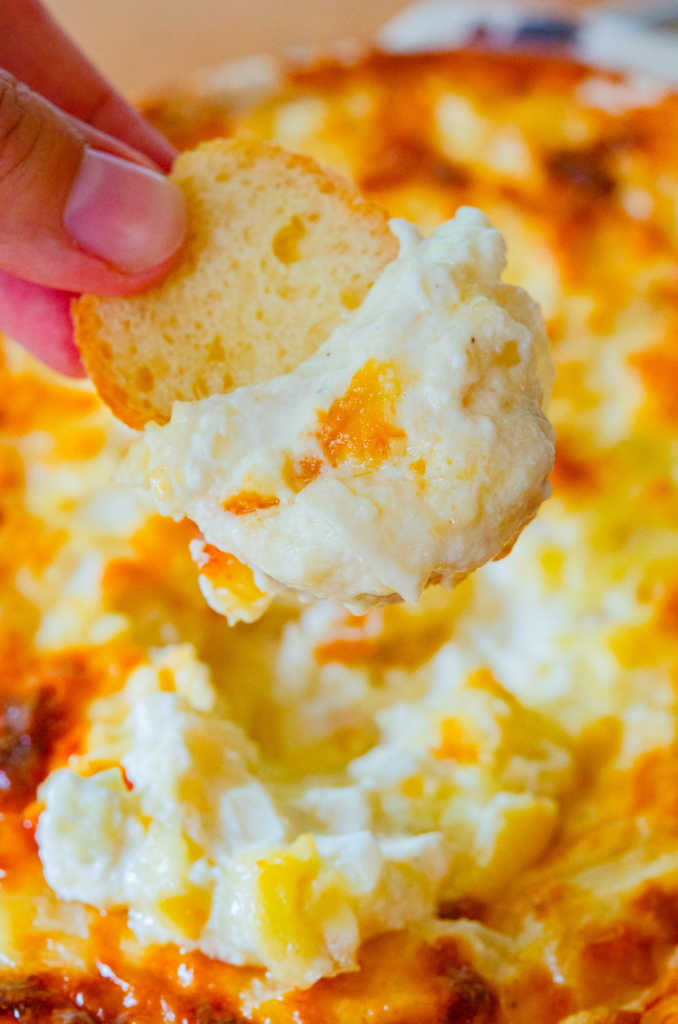 If we're going camping, if we're going to a party, even if we're just going to a friend's house, I'm bringing French Onion Dip. I will use any snacking occasion as a justification to eat it and I generally don't have eyes for any other dip. Until this one. See, I saw Sweet Vidalia Onion Dip and I thought, "Wait. Is this too good to be true? A dip with sweet onion flavor where you don't have to caramelize a thing?" It's not too good to be true – it's just GOOD with a capital g and all it entails is stirring together a few ingredients and popping it in the oven. Get the recipe here!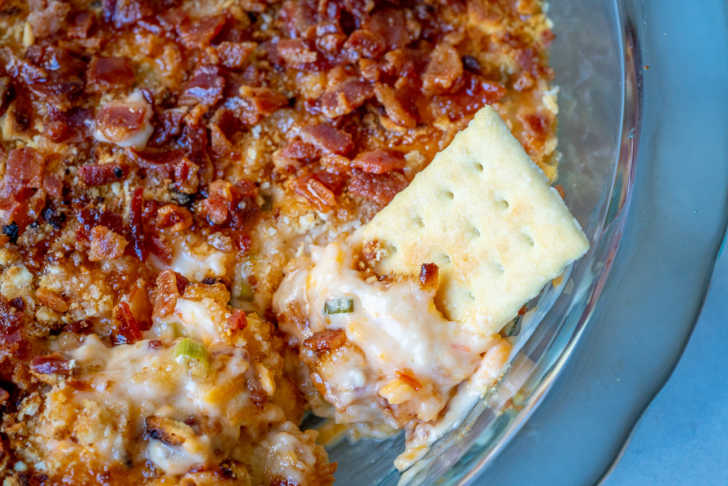 This recipe is hailed as the "top tailgating recipe of the south" and it's easy to see why. A little sweet, a little spicy, it's also creamy, cheesy, and full of bacon and buttery crackers. In other words, deeelicious, and it's all (or at least mostly) thanks to the signature ingredient, Captain Rodney's Boucan Pepper Glaze. Get the recipe here!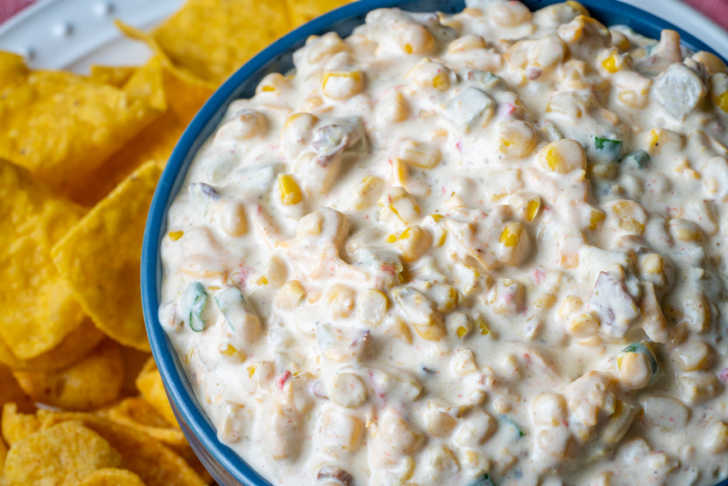 Corn Dip is a party staple, but I haven't yet had one that competes with this version. See, with this Cowboy Corn Dip it's not just about the corn, it's also about zesty and bold flavor that's all folded into an oh-so-creamy base. It's one of those addictive dips that keeps people hovering around the table (and earns you some rave reviews once the bowl has been scraped clean). Get the recipe here!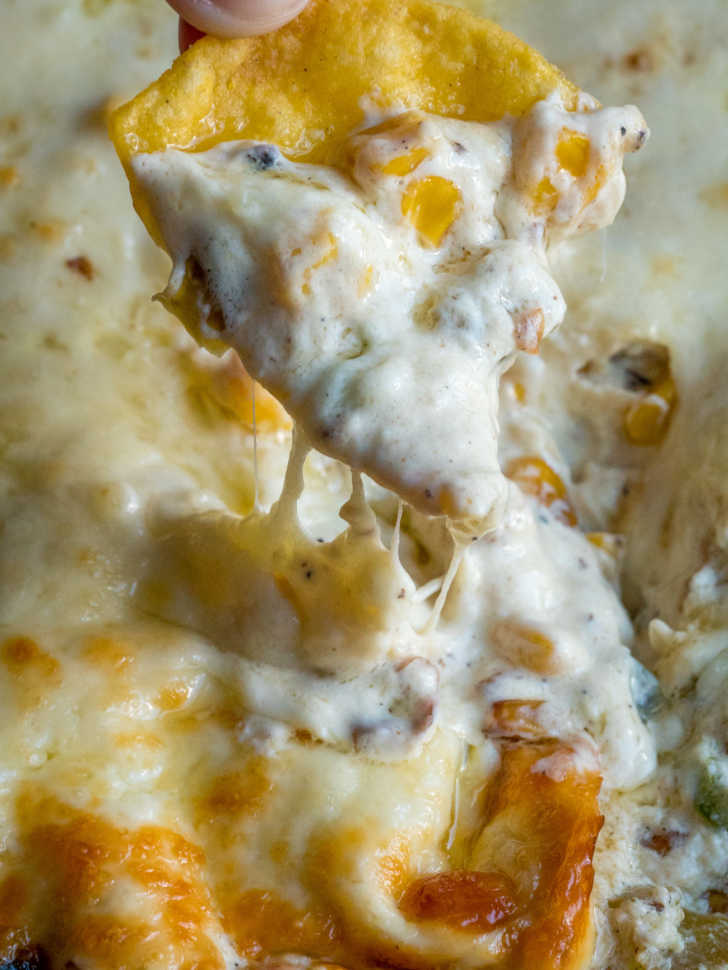 Looking for a dip that's creamy and cheesy but also packed with tons of flavor? (Isn't the answer to that always?) Then this dip is your answer. It's one that literally never disappoints. When you look at it, the first thing you probably see is the layer of molten melty cheese that tops it. But, oh boy, is there so much more going on underneath. Get the recipe here!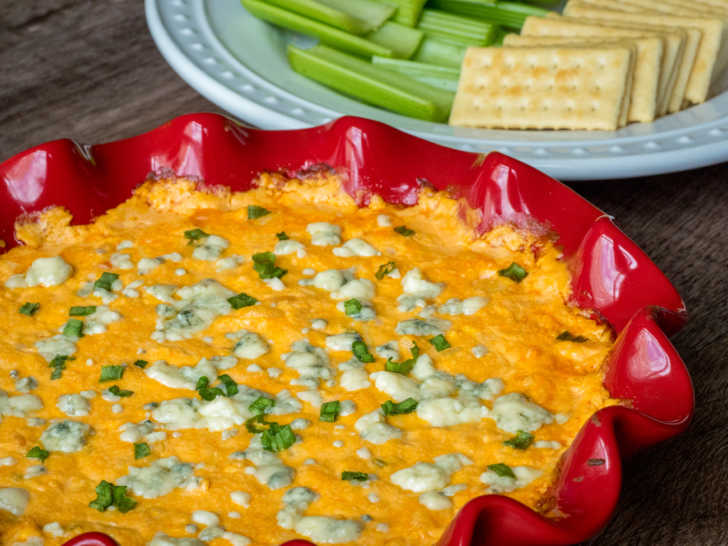 While you might usually see buffalo sauce paired with chicken, I can promise you that it's also the ideal partner to succulent shrimp and this creamy, cheesy, spicy dip proves it unequivocally. With bits of shrimp, plenty of buffalo sauce tucked into a creamy base, and some blue cheese to balance out that spiciness, you could say it's the be-all-end-all of party dips. Get the recipe here!
SKM: below-content placeholder
Whizzco for 12T