Summer is here, and that means picnic season is in full swing. We don't know about you, but we're always looking for new and unique ideas to pack away into our picnic baskets. Since sandwiches are the perfect picnic food, let's have some fun looking at these delicious sandwich ideas!
Bacon PB&J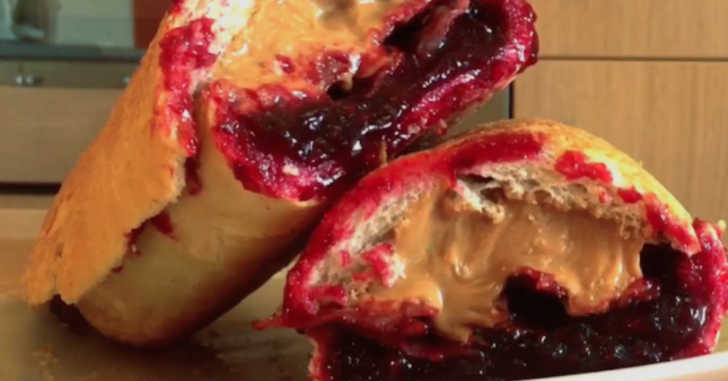 You can't go wrong with a peanut butter and jelly sandwich, but if you're feeling decadent you'll want to give this PB&J bacon loaf (aka the "Fool's Gold Loaf") a try. If you're up to the challenge, follow this quick-and-easy recipe!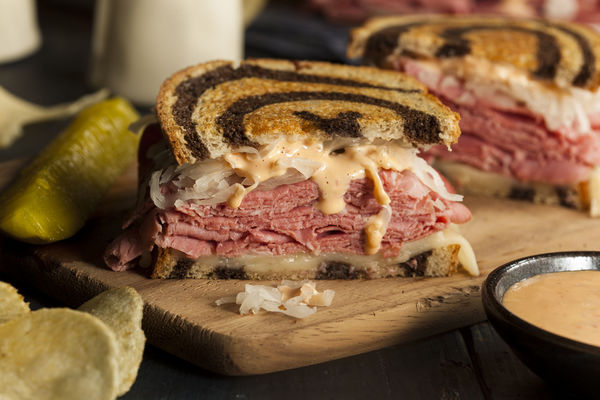 If you've never tried a Reuben sandwich, you should absolutely make it a priority to do so as soon as possible. If you love the comfort you get from a classic grilled cheese, you'll love this sandwich; buttery, grilled bread, flavorful corned beef, tangy sauerkraut and oohey-gooey cheese — it's a masterpiece! Get the recipe here!
Chicken salad sandwiches themselves generally fall into two categories you've got your sweeter versions with grapes and apples and cranberries, and you've got your more savory versions with mostly veggies. We've gone the latter route and stuck with vegetables, spices, and even the option for a mayo substitute if you'd prefer something a little lighter. Get the recipe here!
Pork Banh Mi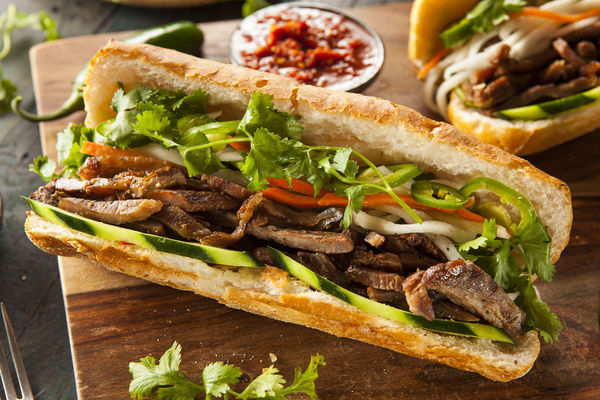 This is Vietnamese street food at its finest, but no need to travel across the world to try it for yourself. The great thing about this recipe is that you are completely in control and get to take all the credit for this amazing sandwich! Don't be intimidated–this sandwich is epic in flavor and you should absolutely tackle this recipe to see for yourself!
Tri-Colored Pesto Tea Sandwiches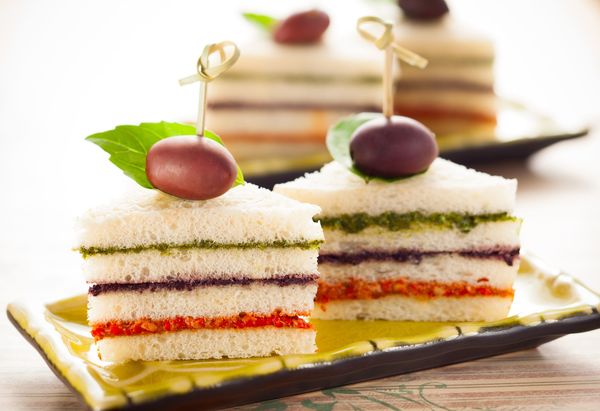 We love using the classic pesto, tapenade and bell pepper dip, but you may want to try something different. Similarly, this recipe revolves around the use of a food processor, but if you want to make this the easiest thing ever, go ahead and buy the dips ahead of time, so all you have to do is spread them out on your bread slices! Easiest appetizer ever? Quite possibly. Whether or not you decide to make this appetizer from scratch, we love the fun, colored result we get, and we know your guests will too! Who's ready for tea time?!
Stacked Turkey, Tomato & Bacon Club
We love a good club sandwich at any time of day, because it's absolutely packed with flavor and it's really filling! Plus, we think they're fun to eat! You could make a club sandwich with whatever type of meat you prefer, but our favorite is the turkey club, and with any leftover turkey you may have in the future, this is a good recipe to keep in mind. So, to our delicious turkey, we like some good ol fashioned BLT additions to round things out, and then we just stack our sammies and dive right in; easy peasy and you're ready to go!
Buffalo Chicken Salad Wrap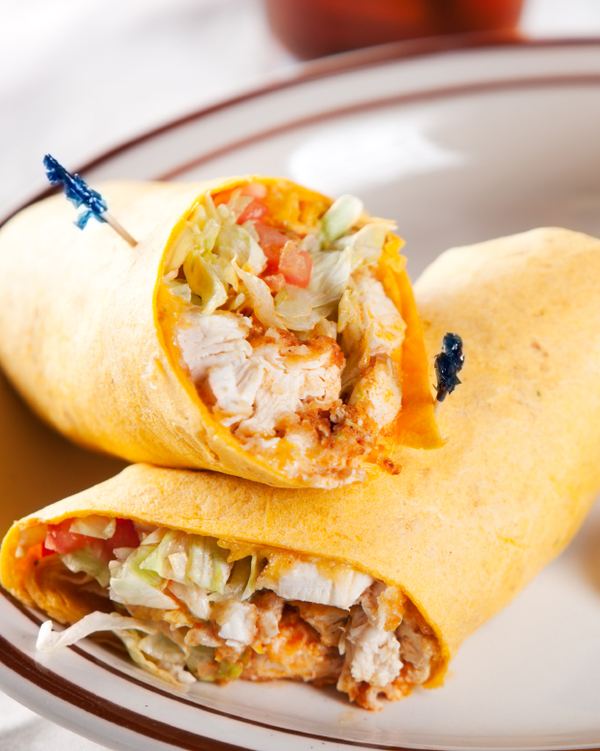 Buffalo chicken wings are loved by many, but it can get really annoying handling them when the majority of the sauce ends up on your fingers and not in your stomach. That's why the buffalo chicken wrap is so greatall the delicious, spicy flavor, but none of the hassle or mess! If you have sensitive eaters, you can refrain from dipping their chicken in sauce, so everyone will love this meal! You can even get help with the assembly, because really, who doesn't love making wraps?!
Grilled Chicken Caesar Tortilla Wrap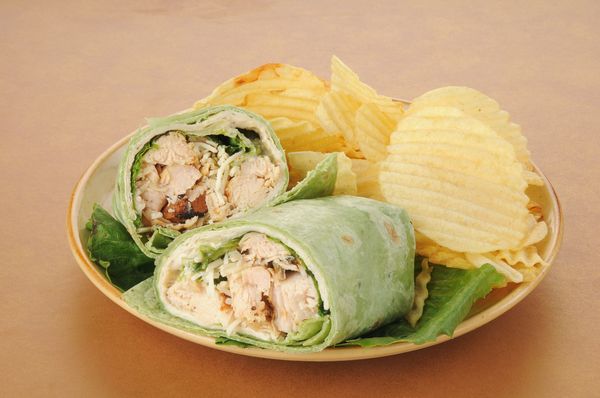 This recipe is a fresh and filling chicken Caesar wrap that transforms the beloved salad into a mess-free, portable sandwich! Wrap sandwiches are perfect for sending in lunchboxes or enjoying at the dinner table, and the great thing about this one is that it's packed with lean protein and greens. This is a great choice if you have leftover chicken and want to do something interesting with it, or if you're looking in your fridge and trying to pull what ingredients you have into something cohesive.
SKM: below-content placeholder
Whizzco for 12T