Winner, winner, chicken dinner! Literally. Chicken sometimes gets a bad wrap for being bland or unimaginative. We couldn't disagree more! there are so many ways to dress up chicken, whether you like creamy and decadent, spicy, or lightly seasoned. There are soup recipes, casserole recipes, slow cooker recipes, and so much more! Take a look at some of our 5-star chicken dinner recipes rated by you – our fans! Try out a few of these winning chicken dinners this week!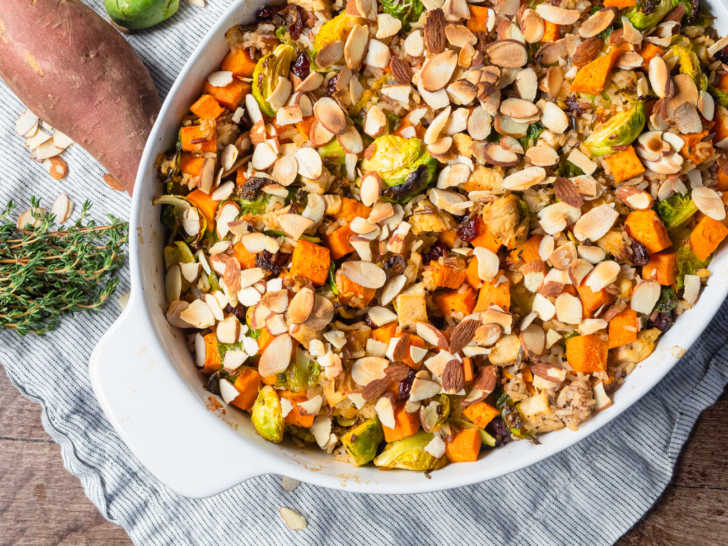 Chicken with potatoes has got to be one of the best dinners around. This recipe uses sweet potatoes instead of white or yellow potatoes, which means this dish is packed with nutrients. This colorful main also gets a hit of color from the fresh Brussels sprouts and dried cranberries. A sprinkling of sliced almonds on top adds just a little crunch to this delicious (and healthy) dinner. Get the recipe here!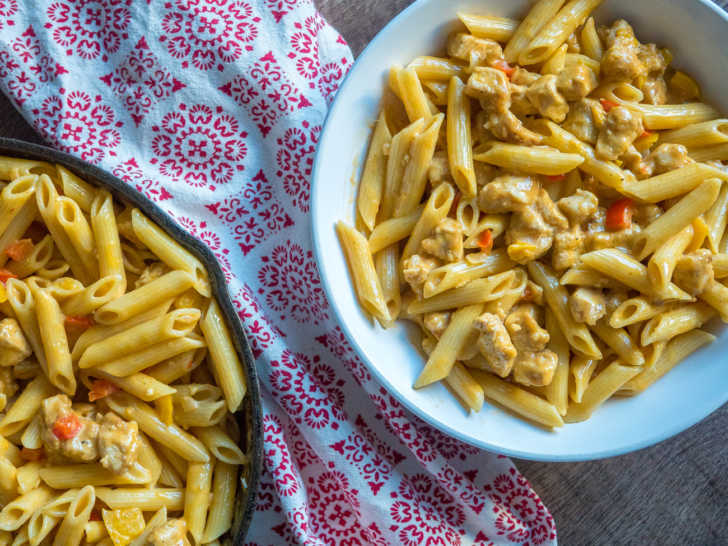 When you think of chipotle, you might think of it exclusively as an ingredient meant for Mexican food, but I can promise you that it also belongs in many other recipes. Like this Spicy Chipotle Chicken Pasta, for instance. Here, it forms the perfect fusion in an Italian pasta dish with a sauce that's all at once creamy, spicy, just a tad sweet, but easy to make too! Get the recipe here!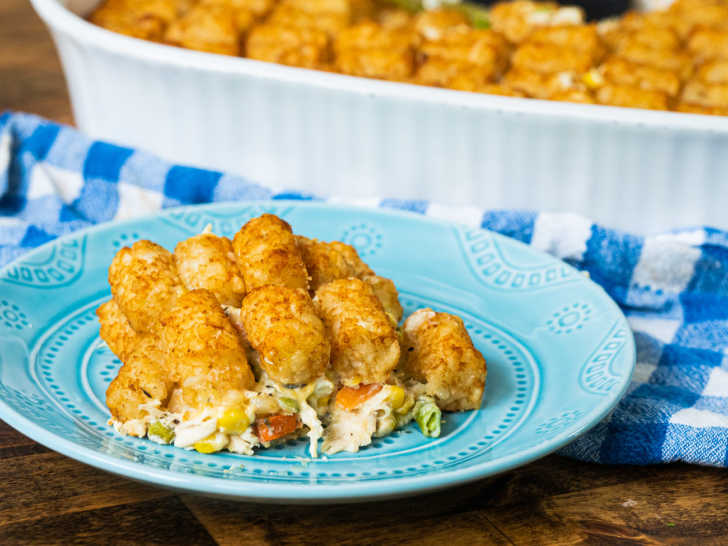 Chicken Tot Pie has everything you love about the classic version – juicy chicken, veggies, a creamy filling, and the perfect blend of spices. Instead of spending time making your own crust or messing with refrigerated crusts, this dish keeps it simple with a tater tot topping. Get the recipe here!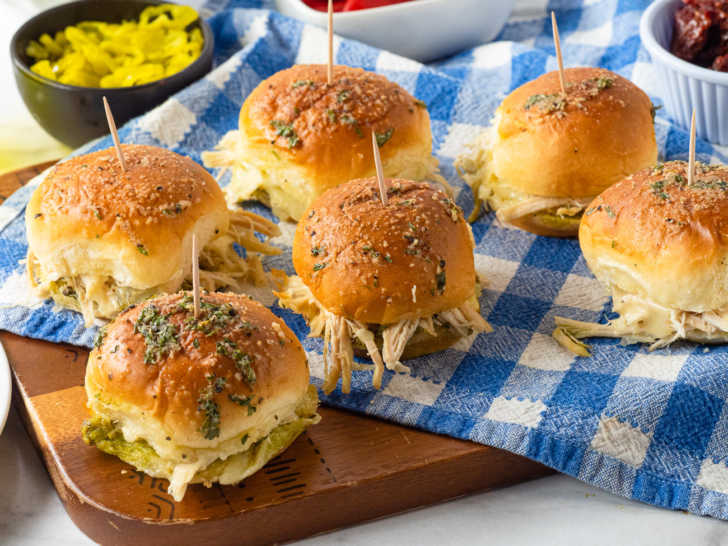 Sandwiches aren't usually my go-to when it comes to mealtime, but I'll make an exception for these Pesto Chicken Sliders any day of the week! With juicy chicken, melted mozzarella cheese, pesto sauce, and a butter garlic topping, these sliders are anything but ordinary. Get the recipe here!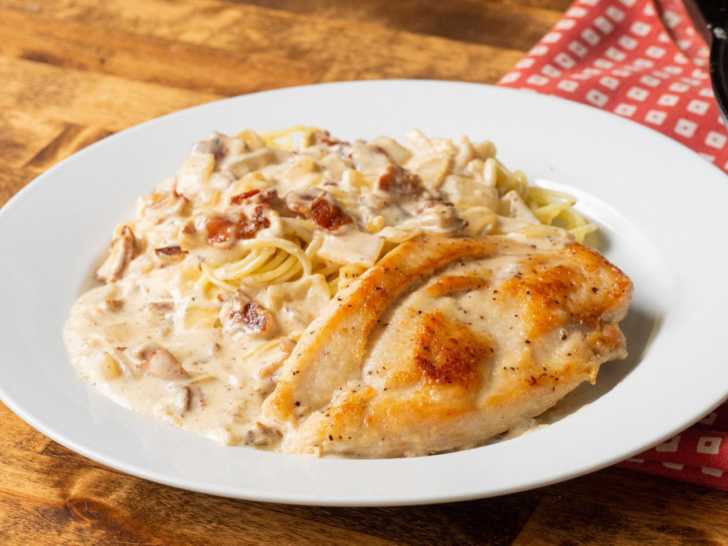 The combination of chicken and cream sauce is something that can elevate a dinner to new levels of deliciousness. Like a good Alfredo, this chicken parmesan carbonara has the rich and creamy texture that no other type of other sauce can achieve. But, this dish goes one step further with small, delectable pieces of crispy bacon. Get the recipe here!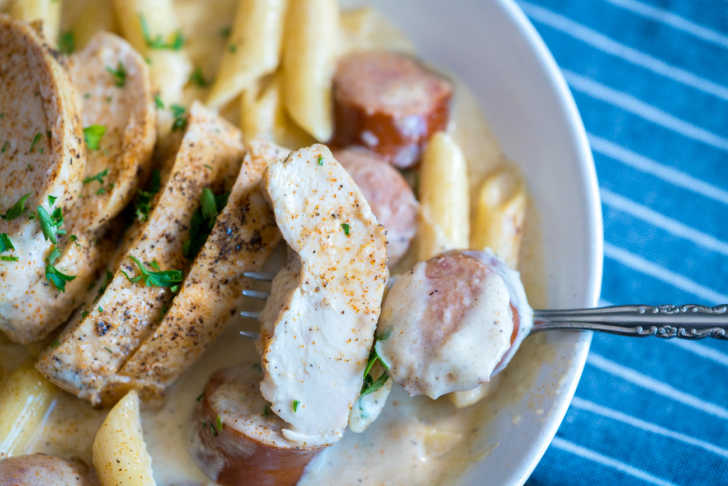 This Slow Cooker Cajun Chicken Alfredo might be my new favorite way to make pasta. With smoked sausage and cajun seasoned chicken, this is one alfredo dish you've certainly never had before! What makes this recipe even more amazing is that you can toss everything in the slow cooker and walk away! Get the recipe here!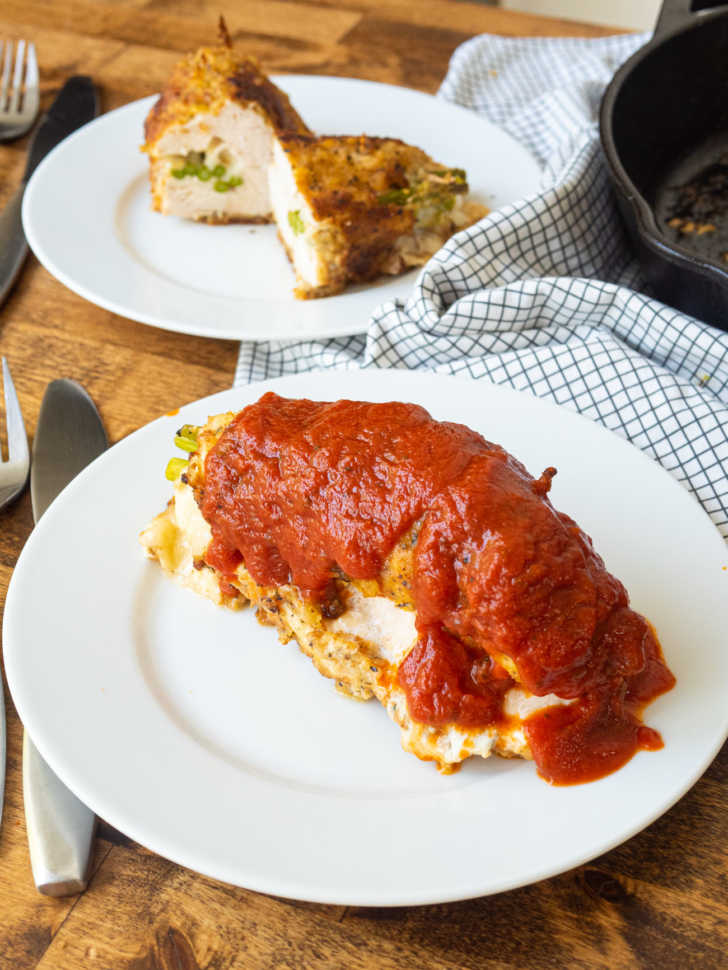 Looking for a meal that is sure to impress, but is actually quite simple to prepare? I've got just the recipe for you! This One-Skillet Asparagus Stuffed Parmesan Chicken is absolutely delectable. Not only that, but the clean-up is a breeze. Go ahead and take a look at the recipe and then try it out for yourself! I promise you won't be disappointed. Get the recipe here!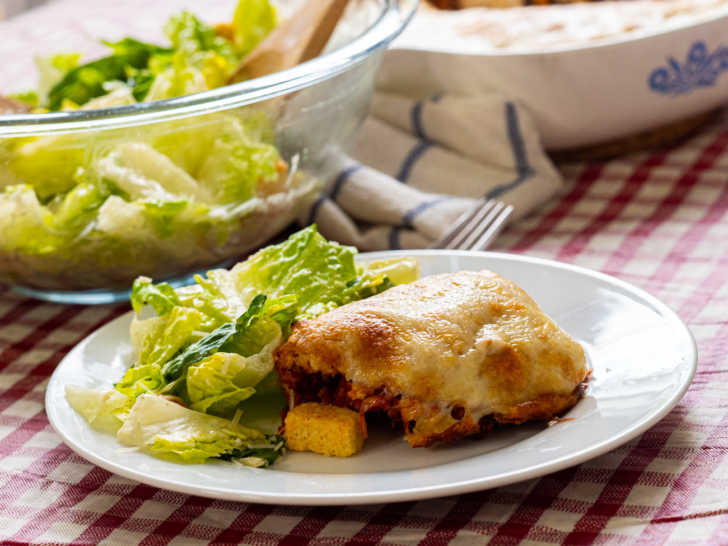 The bottom of this pie is layered with Parmesan cheese, which adds a nice flavor and texture. On top of that comes a mixture of chicken, tomato sauce, shredded mozzarella, and spices. If you didn't have cooked chicken on hand you could use cooked Italian sausage or spiced ground beef. That's the beauty of making casseroles: it's so easy to swap out ingredients. Get the recipe here!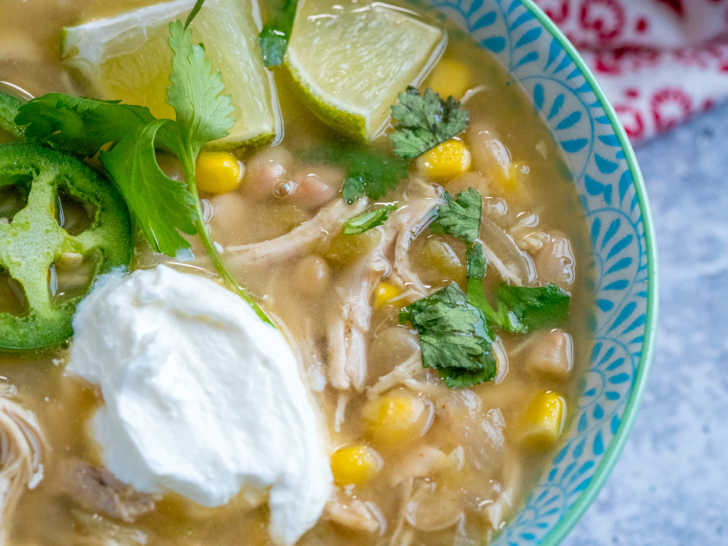 I don't know about you, but I absolutely adore a soup that's all at once filling, nutritious, and delicious and happens to be one where the slow cooker does all the work for you. That's exactly what you get here with our Slow Cooker White Chicken Chili. It's a soup with plenty of healthy goodies in it – lean chicken, white beans, onion, sweet corn, and green chilies – and yet it has a flavor that you'll find yourself craving as soon as your bowl is empty. And the best part? It's the kind of recipe you just dump in the slow cooker and walk away. No extra pots, pans, or cooking devices needed. Get the recipe here!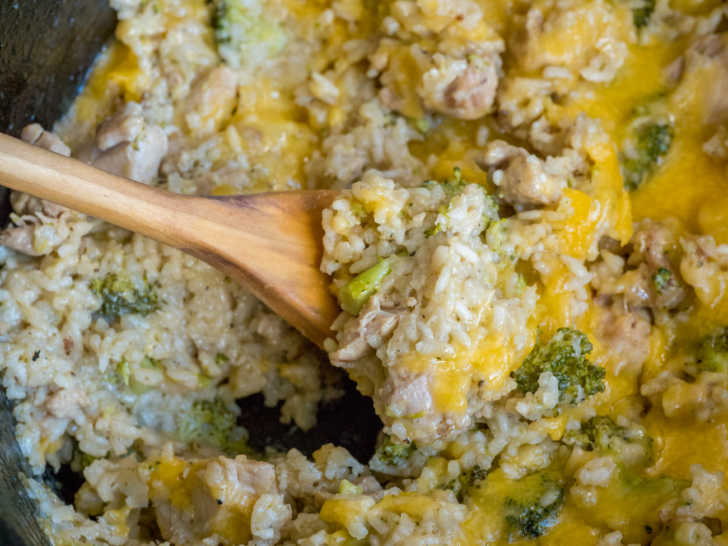 When you think of casserole, do you think of chicken and rice? I often do. It's kind of the quintessential casserole – creamy and cheesy, easy to make, and comforting as can be. This dish has many similarities – the cheesy chicken, rice, and broccoli combination, for starters – but it all comes together on the stovetop in one pot. And that means you get the same tasty comfort in even less time, making for one ideal busy weeknight meal that always satisfies. Get the recipe here!
SKM: below-content placeholder
Whizzco for 12T