It's no secret we love casseroles around here. When it comes to easy, hearty meals the whole family will love, it doesn't get much better than casseroles. Most times, everything cooks right in the dish, so clean-up is a breeze. Plus, who doesn't need a dose of comfort food every once in a while? If you're in the mood for chicken casseroles, I've got you covered with this list of 10 chicken casseroles we can't get enough of. Which one will you try this week?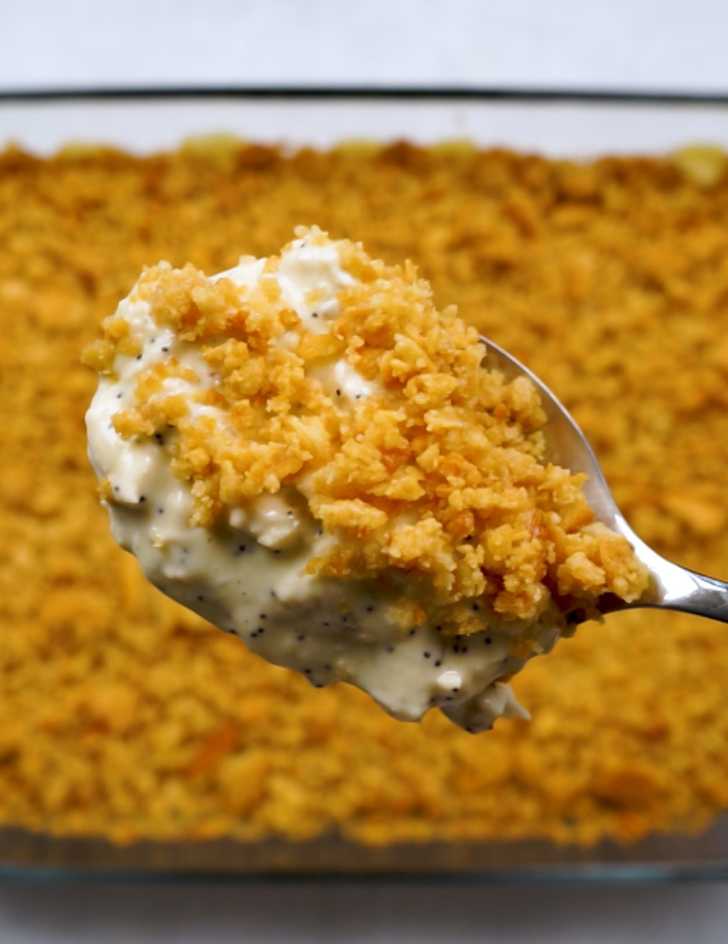 Not only is this casserole a southern staple, but it's also incredibly easy to make. But isn't that generally the case with most casseroles that stand the test of time? It's a cream of chicken soup type of casserole, so it's easy to whip up at a moment's notice, but it's made extra creamy with the addition of sour cream and extra flavorful thanks to some garlic powder, Parmesan cheese, plenty of black pepper, and of course the delicate crunch of poppy seeds. Get the recipe here!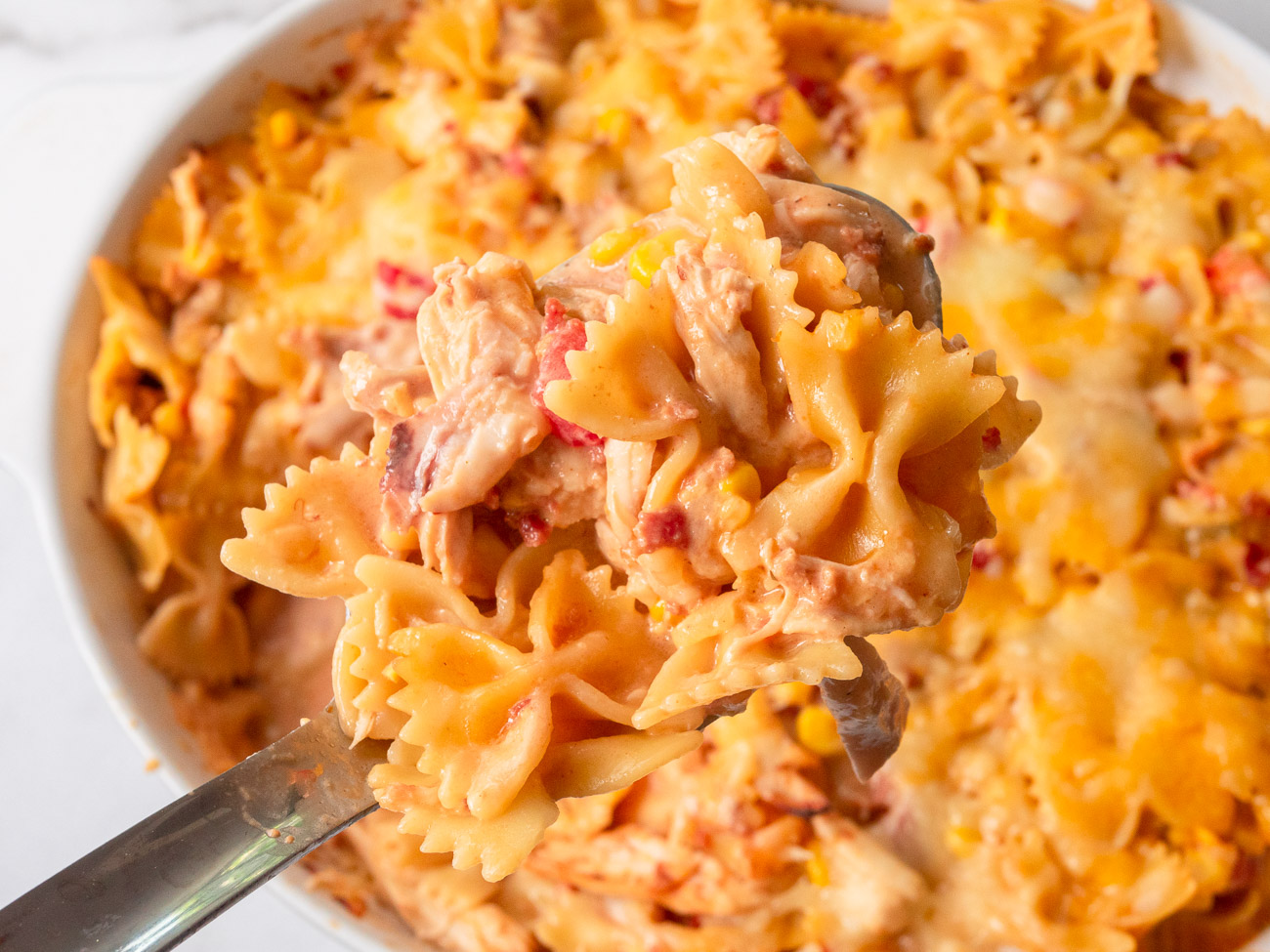 Doesn't this casserole look incredible? Creamy, cheesy goodness with a slight tang from the BBQ sauce, coupled with tender chicken and pasta is enough to make anyone's mouth water! Get the recipe here!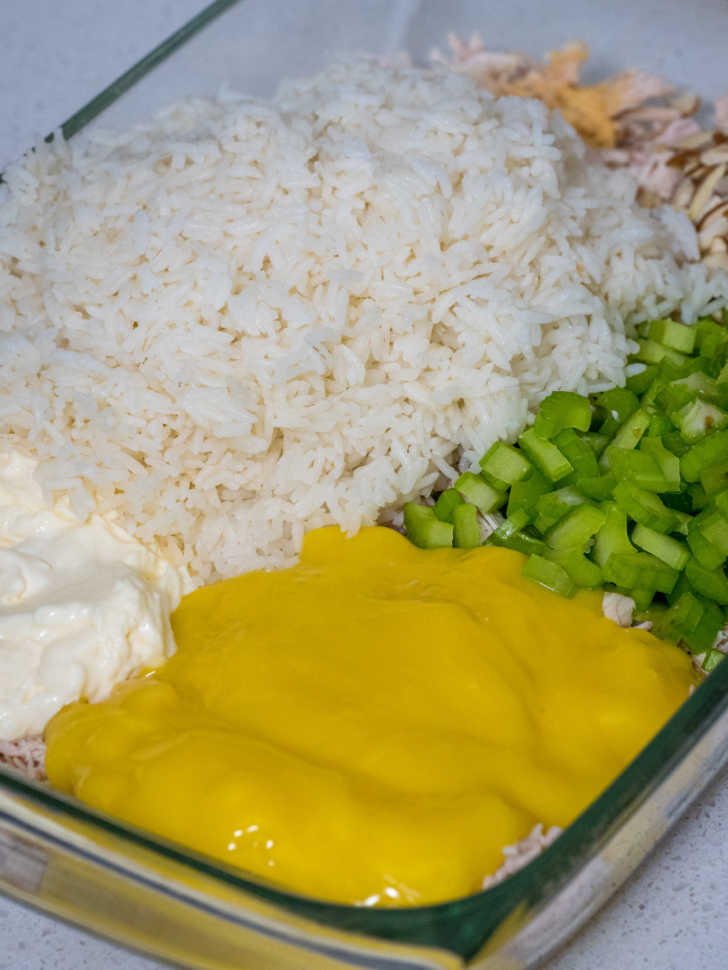 It's pretty clear that here at 12 Tomatoes, we love comfort food and we love casseroles, and this Comfort Chicken Casserole embodies the best qualities of both. A delicious casserole made creamy by that old cream soup standby, it's a simple recipe where you stir everything together in the baking dish, top it with some irresistible crunchiness and pop it in the oven. It's about five minutes of effort for a bubbly hot dish that the whole family is always happy about. Get the recipe here!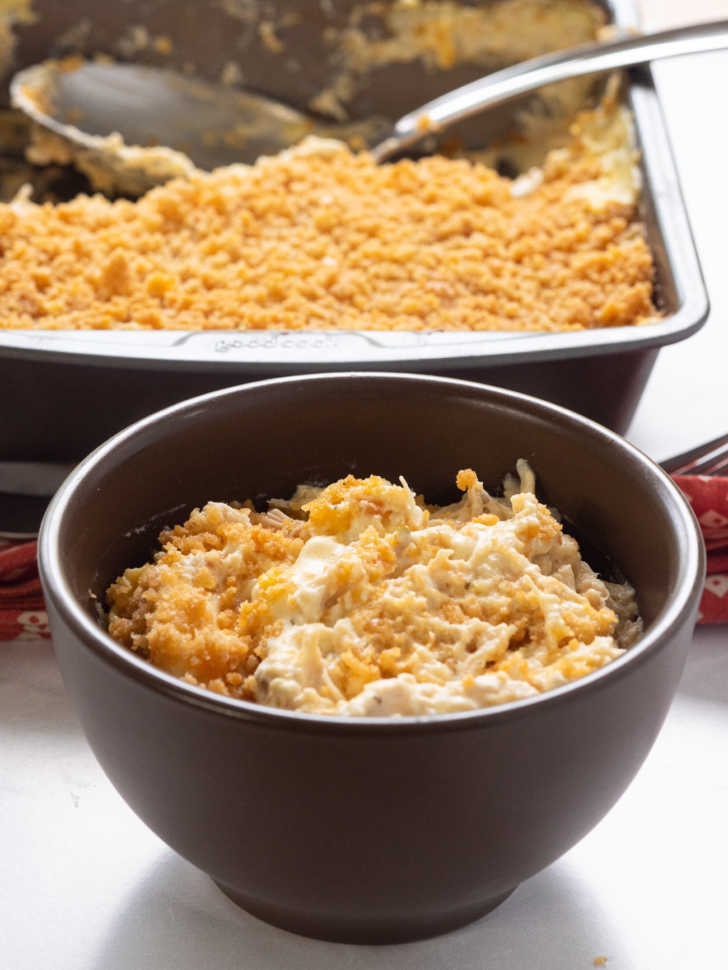 As far as I can tell, any time "million dollar" is included in a recipe title, it means there's cream cheese involved, which is totally fine by me. That's exactly what is going on with Million Dollar Chicken Casserole, which features not only cream cheese but a bunch of other goodies that make for one extremely creamy and comforting bake that also happens to be very simple to make. Get the recipe here!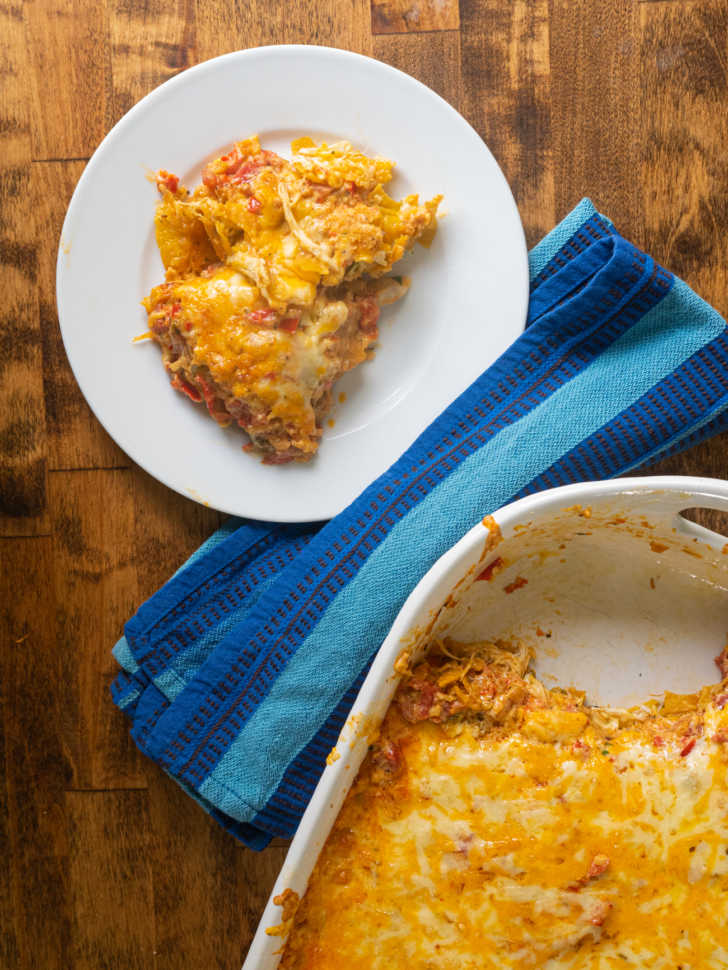 A King Ranch Chicken Casserole is just the kind of hot, bubbly comfort we've all come to expect from Southern cooking. It hails from Texas – named after the biggest ranch in the state even though there's no actual link between the recipe and the ranch itself. It's unabashed comfort food – cheesy, creamy, and usually reliant on a can of cream of mushroom soup. Our version skips the can but still brings you all the creaminess and flavor you could want, just in a more 'from scratch' manner. Get the recipe here!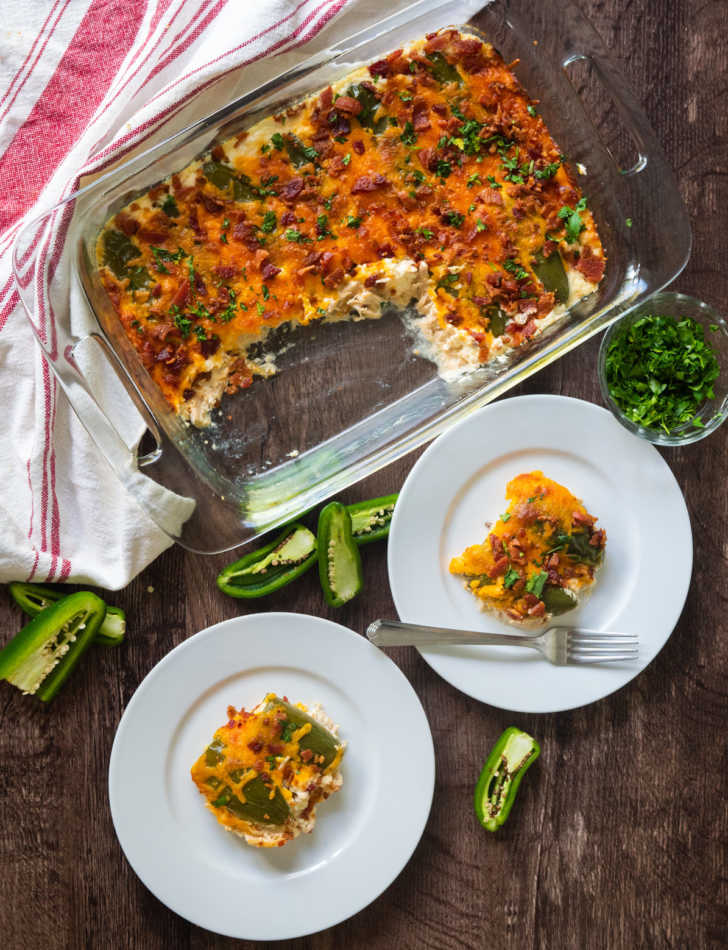 A jalapeño popper is like the world's perfect appetizer… In one bite, it's simultaneously crunchy, creamy, and a little spicy. So why not make an entire meal out of it? That's exactly what we set out to do, and I dare say that we more than succeeded with this easy-to-make casserole. It still has that creamy-fiery flavor combo you'd expect from your favorite spicy starter, but we've rounded it out with some chicken, cheese, and crispy bacon to really fill you up. Get the recipe here!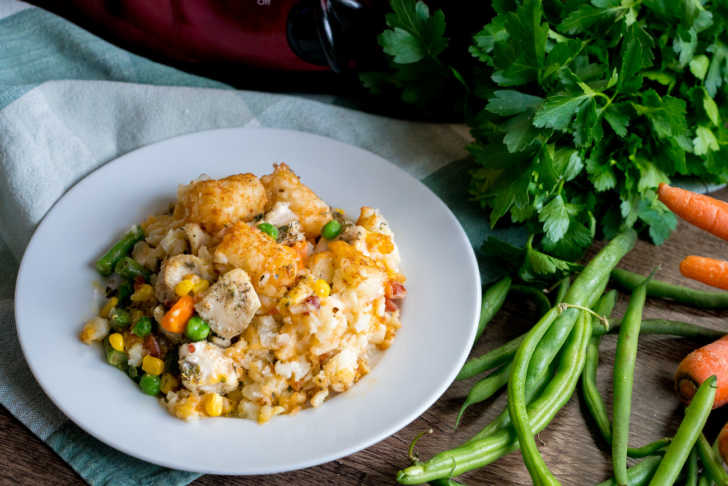 Tater tot casserole is quintessential comfort food. For starters, it has potatoes, which I'm always a fan of. Then there's the warm, creamy sauce, some veggies, protein, and of course, a layer of cheese on top. This version swaps out the traditional ground beef for chicken and is prepared in the slow cooker. That's right, all you have to do for this recipe is dump everything in the slow cooker and cook for 4-5 hours. That's my kind of meal! Get the recipe here!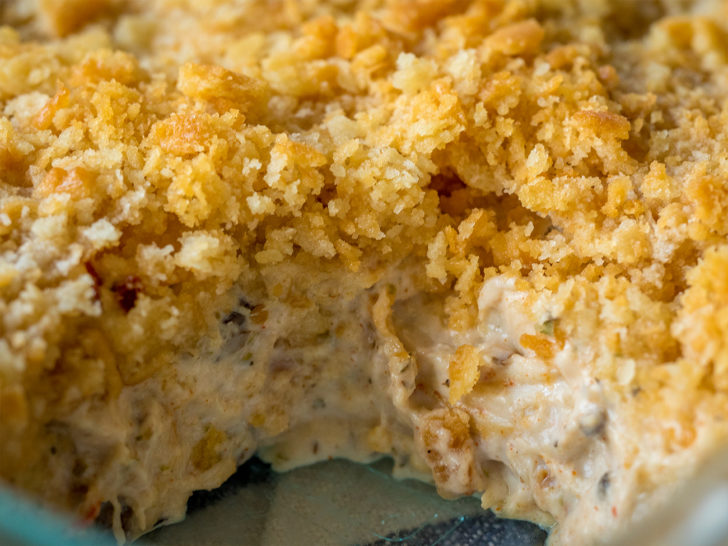 Ritz crackers are definitely one of our Achilles heels, in that it's incredibly difficult to stop snacking on them once we have one…so, add them to a creamy chicken casserole and you can understand why it's a truly delicious, addictive dish that everyone loves. Basically, you make this and it's game over. We love it for how good it tastes and the fact that it's a breeze to make – does it get any better than that after a long day? Get the recipe here!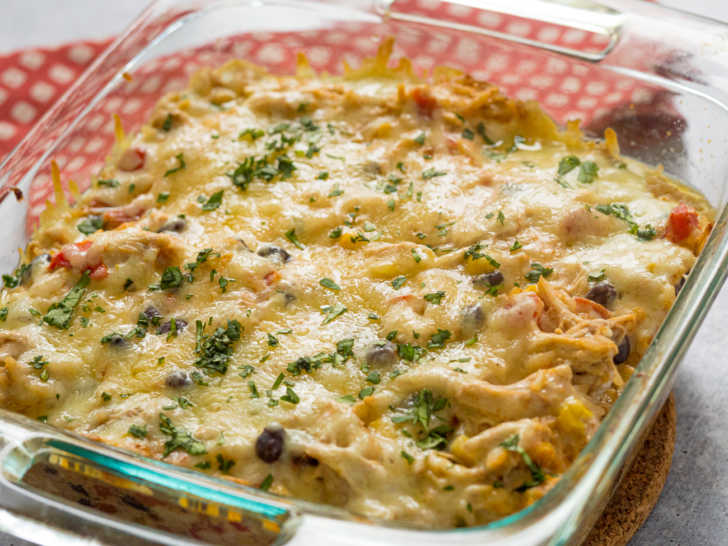 One thing that's so great about casserole is that it's more or less a one-dish dinner, which is why I tend to favor ones that don't have a lot of prep involved. What's the benefit of pulling a complete meal out of the oven if you first have to chop and sautee and boil a bunch of stuff? This one is more of a "dump and bake" operation. While it does require pre-cooked chicken (leftover rotisserie anyone?), you don't even have to boil the rice ahead of time. Get the full recipe here!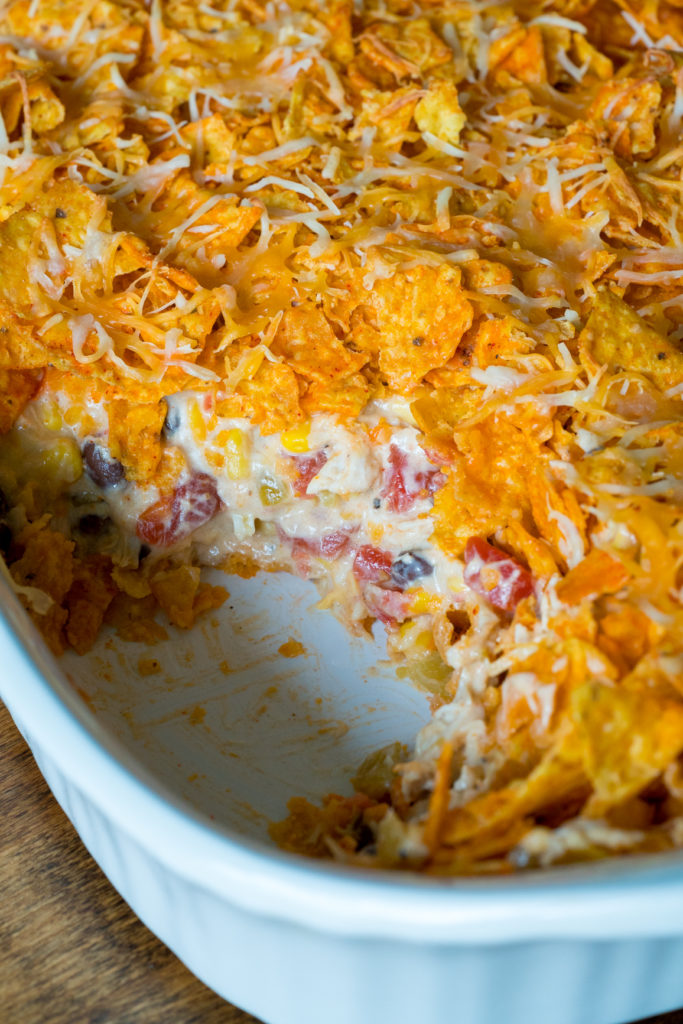 Do you ever have those times when you've done something one way for such a long time, then one day try it a totally different way and your mind is blown when it far exceeds your expectations? Already it's a total shift to switch gears and do said thing differently, but when it turns out so much better than you could've anticipated, you could kick yourself for not trying it sooner! That's exactly what happened with this recipe; we've been making a creamy chicken Tex-Mex casserole for quite some time now, but by adding crunchy Doritos into the mix, it was an absolute game-changer. Get the recipe here!
SKM: below-content placeholder
Whizzco for 12T