A delightfully colorful side dish that's the perfect accompaniment for grilled meat and seafood.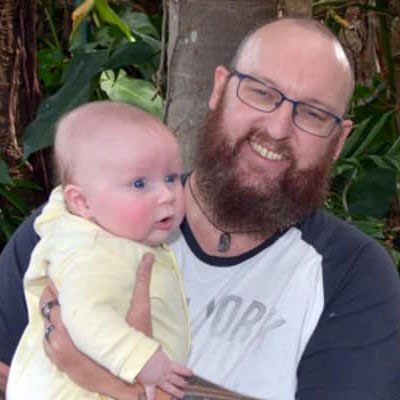 Jono Elderton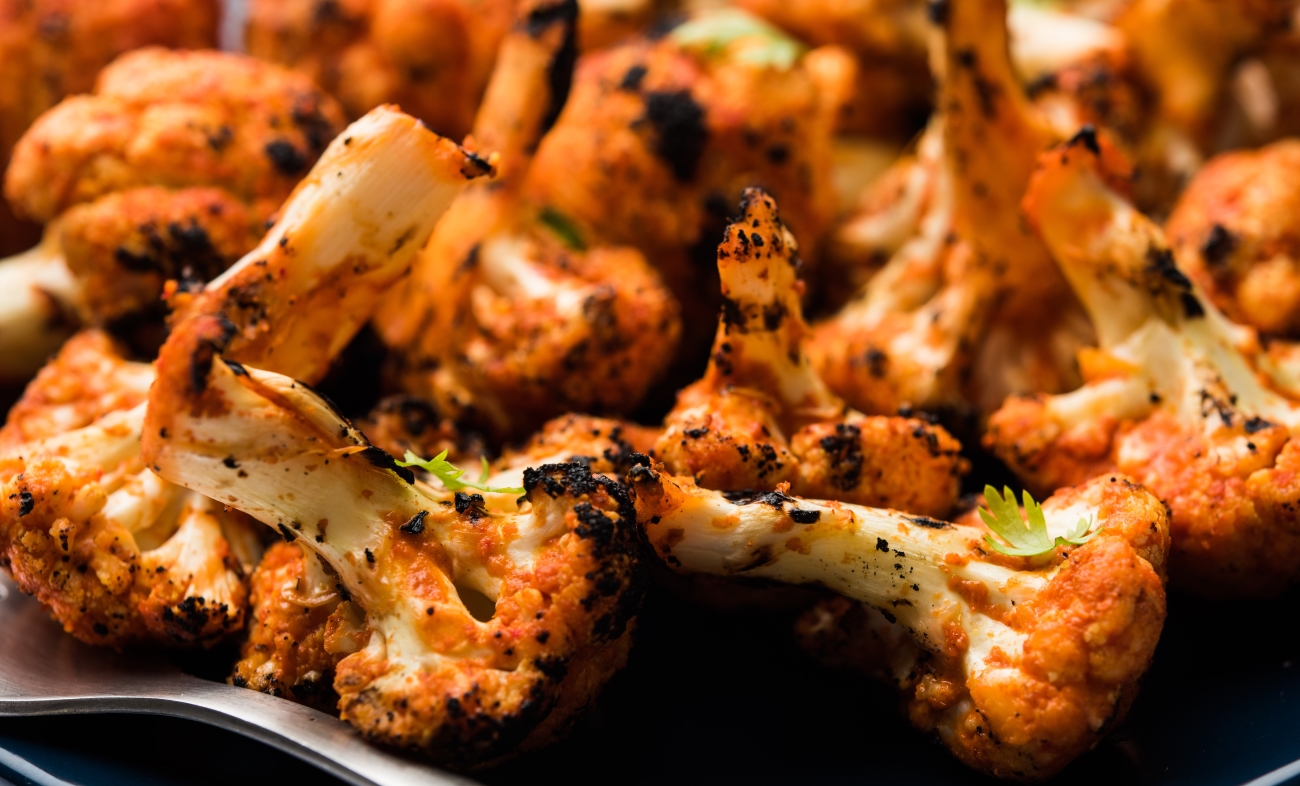 The color, aroma, and taste of tandoori is one of the most recognizable Indian flavors. It's one of the reasons I began to enjoy eating cauliflower, after a youth spent trying to avoid it. Whether used in tandoori, or Aloo Gobi, or other vegetarian plates, the veggie's ability to take on lashings of spice and flavor make it a tremendous choice for a tasty side dish.
My wife and I are completely obsessed with sheet pan tandoori cauliflower. While we have often indulged in the latest low carb cauliflower trends (hello, Cauliflower Mash) our favorite sides feature lots of flavor soaked into the veggie after it's been baked in the oven.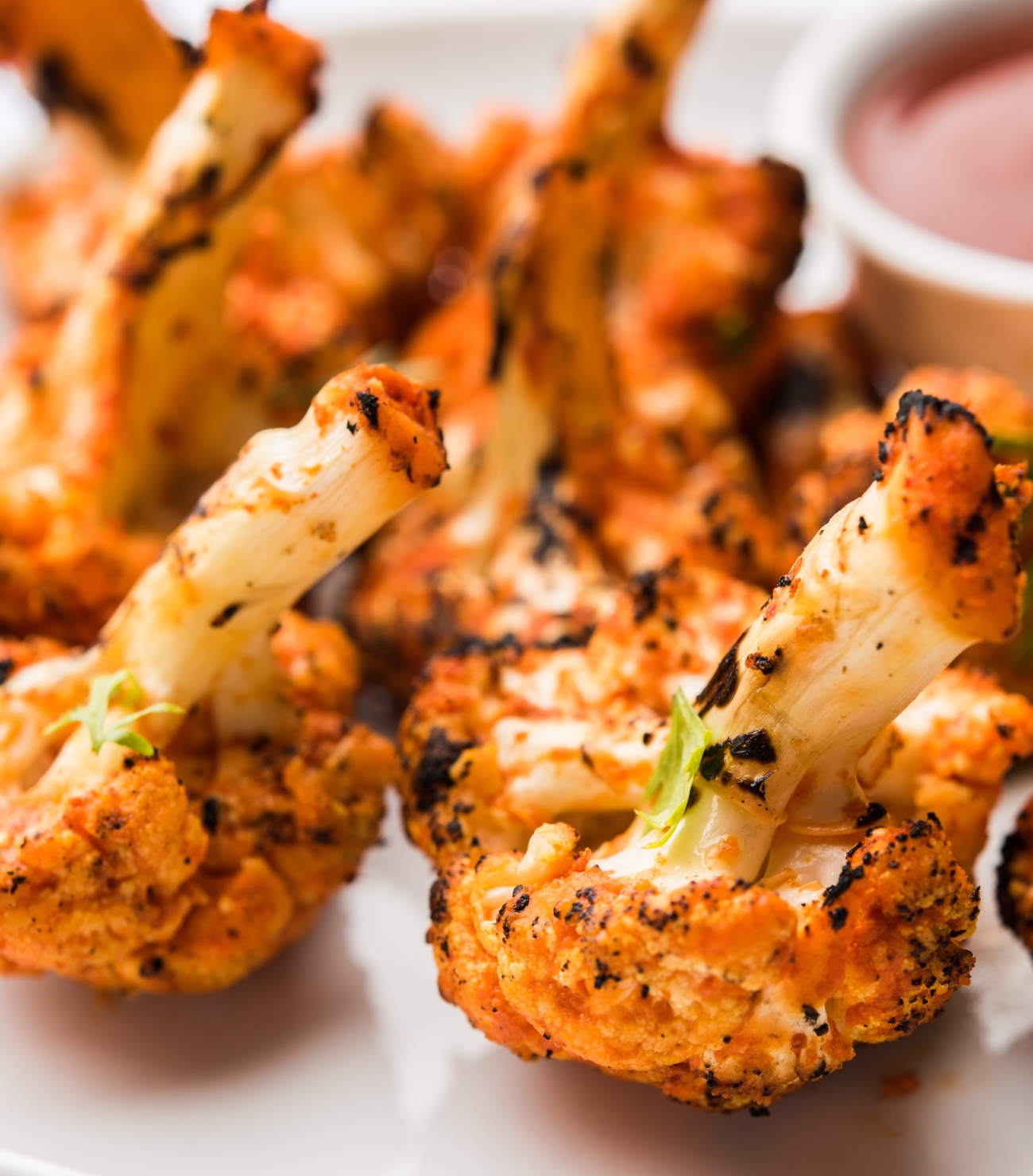 When marinating the cauliflower florets, it's easy to get a store bought sauce and coat the cauliflower that way. It does save time on the front end, however the value from creating your own tandoori paste is useful for maximizing the subtle flavors of this dish and for making it healthy. Once perfected, you can utilize the base tandoori paste/sauce in other Indian dishes (to the point where I'm seriously thinking of making a tandoori oven).
The key to making a perfect sheet pan tandoori cauliflower dish, is to cut the vegetable into florets. While keeping it whole does create a delightful visual effect, by separating the florets you can get flavor into every nook and cranny of cauliflower, while also making it easier to cook over a shorter time period. Unless I'm doing a celebration or dinner requiring extra flair, I like to go with what tastes best!
As with most Indian dinners and sides, tandoori cauliflower is a versatile option that can be paired with meat dishes, spicy breads, rice, and other vegetarian fare. I find tandoori cauliflower is an ideal option for less experienced, more hesitant diners, and a great entry point for kids to start trying spicier food.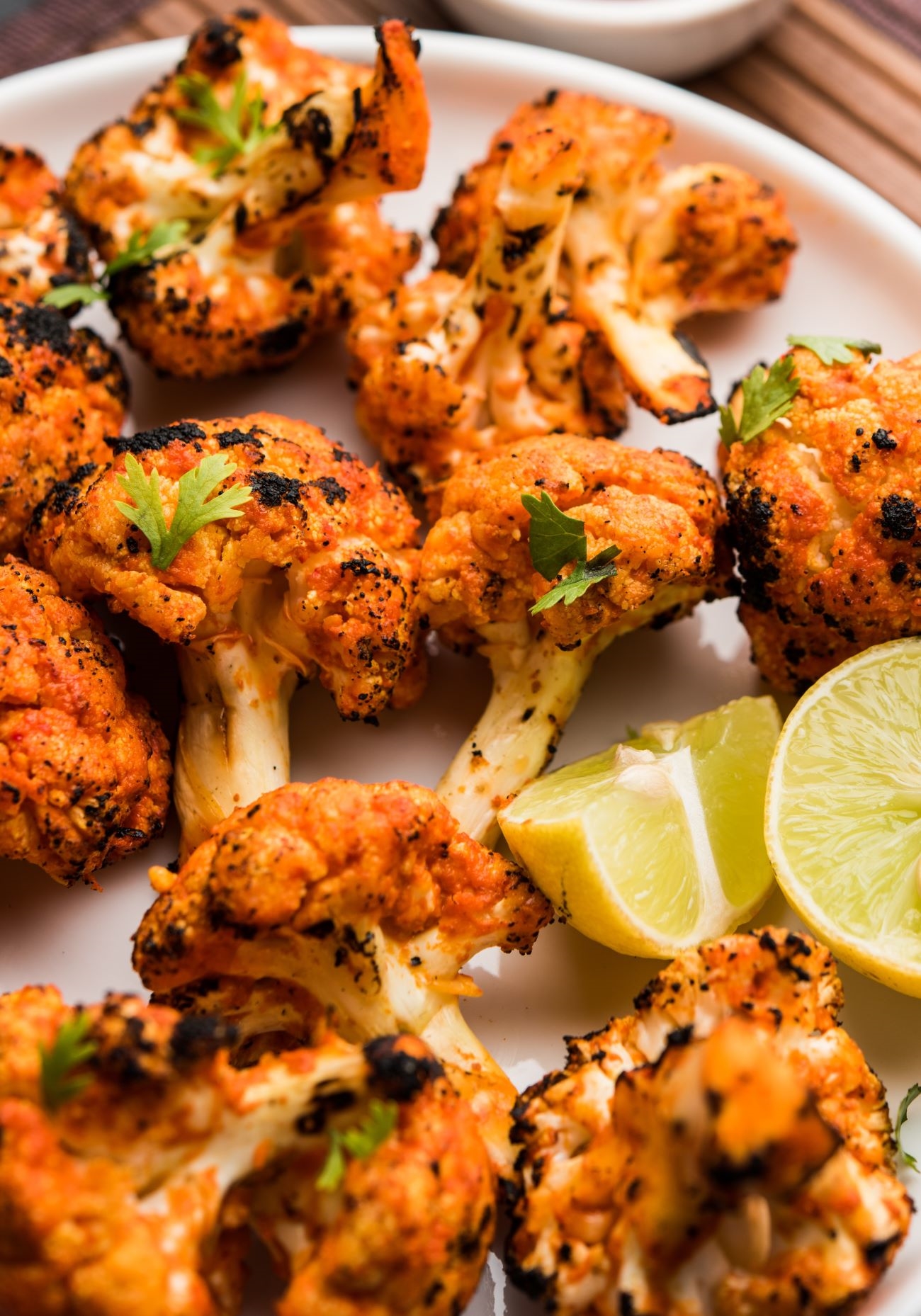 Sheet Pan Tandoori Cauliflower
Serves 4
10m prep time
40m cook time
1h inactive
Ingredients
2 tablespoons oil
1 head cauliflower, cut into florets
2 teaspoons minced garlic
1 teaspoon crushed ginger
1 lb plain Greek-style yogurt
2 oz freshly squeezed lemon
1 teaspoon paprika
1 teaspoon dried cilantro
1 teaspoon turmeric
1/2 teaspoon chili powder
1/2 teaspoon ground fennel seeds
2 teaspoons garam masala
2 teaspoons ground cumin
2 tablespoons freshly chopped cilantro (to garnish
1 lemon, cut into wedges (to garnish)
Kosher salt and black pepper, to taste
Preparation
In a large bowl, whisk together and thoroughly combine all tandoori paste ingredients, then add cauliflower florets.
Mix the cauliflower into the tandoori paste so that all florets are completely covered. Refrigerate for a minimum of 1 hour (up to 24 hours).
While the florets are marinating, preheat the oven to 400°F.
Line a sheet pan with parchment paper, then place cauliflower florets onto the baking sheet, allowing as much space between florets as possible.
Roast tandoori cauliflower in the oven for 40 minutes, tossing halfway through. Leftover marinade may also be applied during cooking.
Sprinkle with salt and pepper, then serve tandoori cauliflower with chopped fresh cilantro and lemon slices.
Recipe adapted from Nish Kitchen
SKM: below-content placeholder
Whizzco for 12T