A fantastically fragrant vegan friendly Indian curry featuring bold, rich flavors and a dash of heat.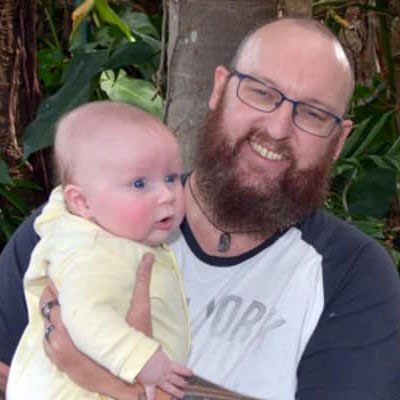 Jono Elderton
Aloo Gobi translates literally to potatoes (aloo) and cauliflower (gobi). It's a simple, yet delicious curry composed of Indian pantry favorites and is one of the most widely cooked dishes on the Indian subcontinent. Aloo gobi can come together in a variety of ways depending on the time and utensils you have at your disposal. This recipe takes just 30-45 minutes from start to finish, which makes it a brilliant option for eating a quick and healthy weekday meal with flair and flavor. The veggies' ability to soak up a little heat with the herbal characteristics makes aloo gobi perfect as a centerpiece for vegetarian meals, or part of a shared Indian banquet.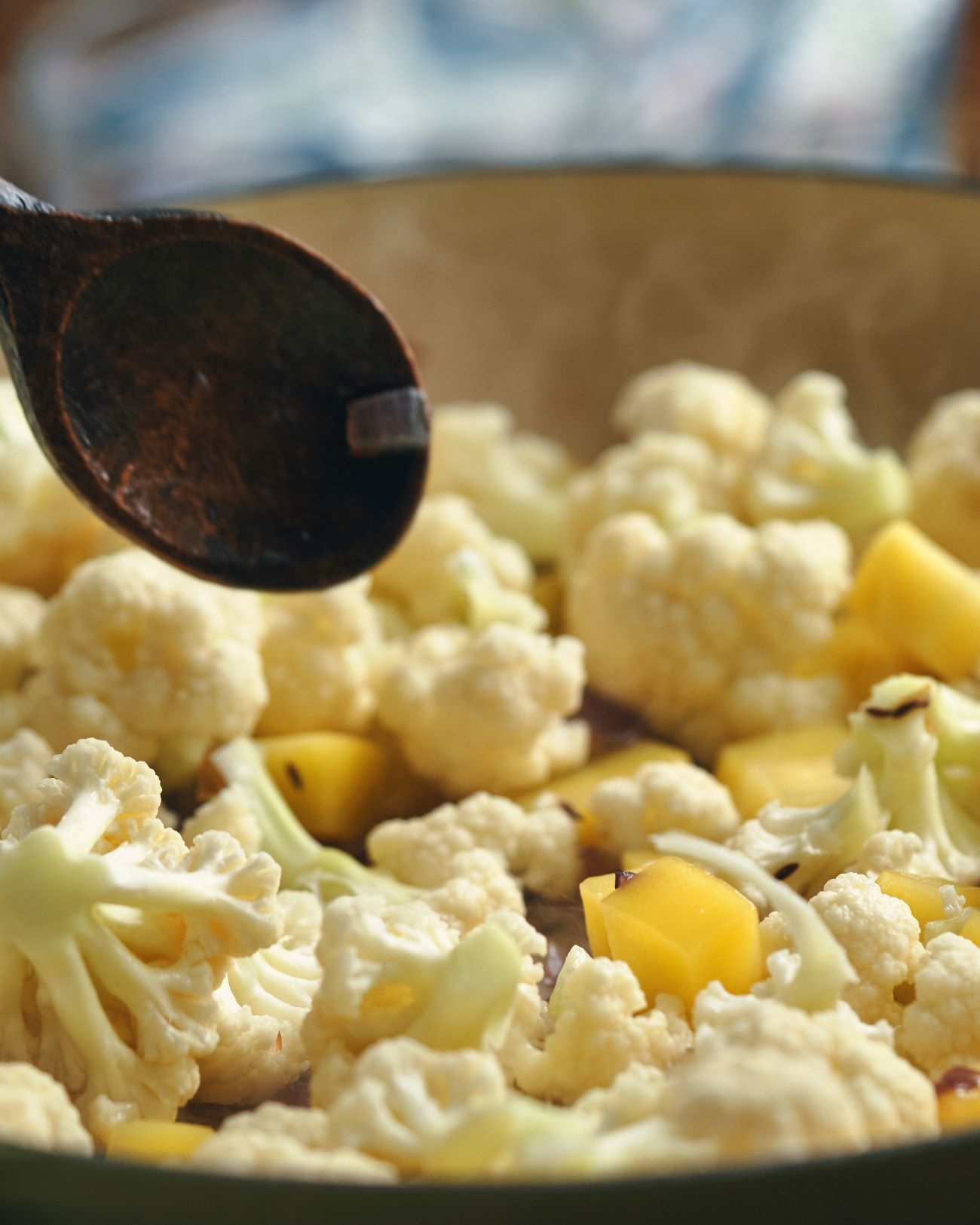 Aloo gobi's notable yellow color is thanks to turmeric. The look is matched by delicious layers of other aromatic herbs that fold into the cauliflower and spuds as they soften under high heat. If you like a bit of kick in your curry then ratchet up the spice with additional cayenne pepper or more robust fresh chiles.
Dishes like aloo gobi reinforce the point (to an unabashed carnivore like me), that sometimes your vegetables can take center stage in a quality meal. The cauliflower florets and potatoes transform from the normal kitchen staples of western cuisine with the infusion of rich, colorful spices.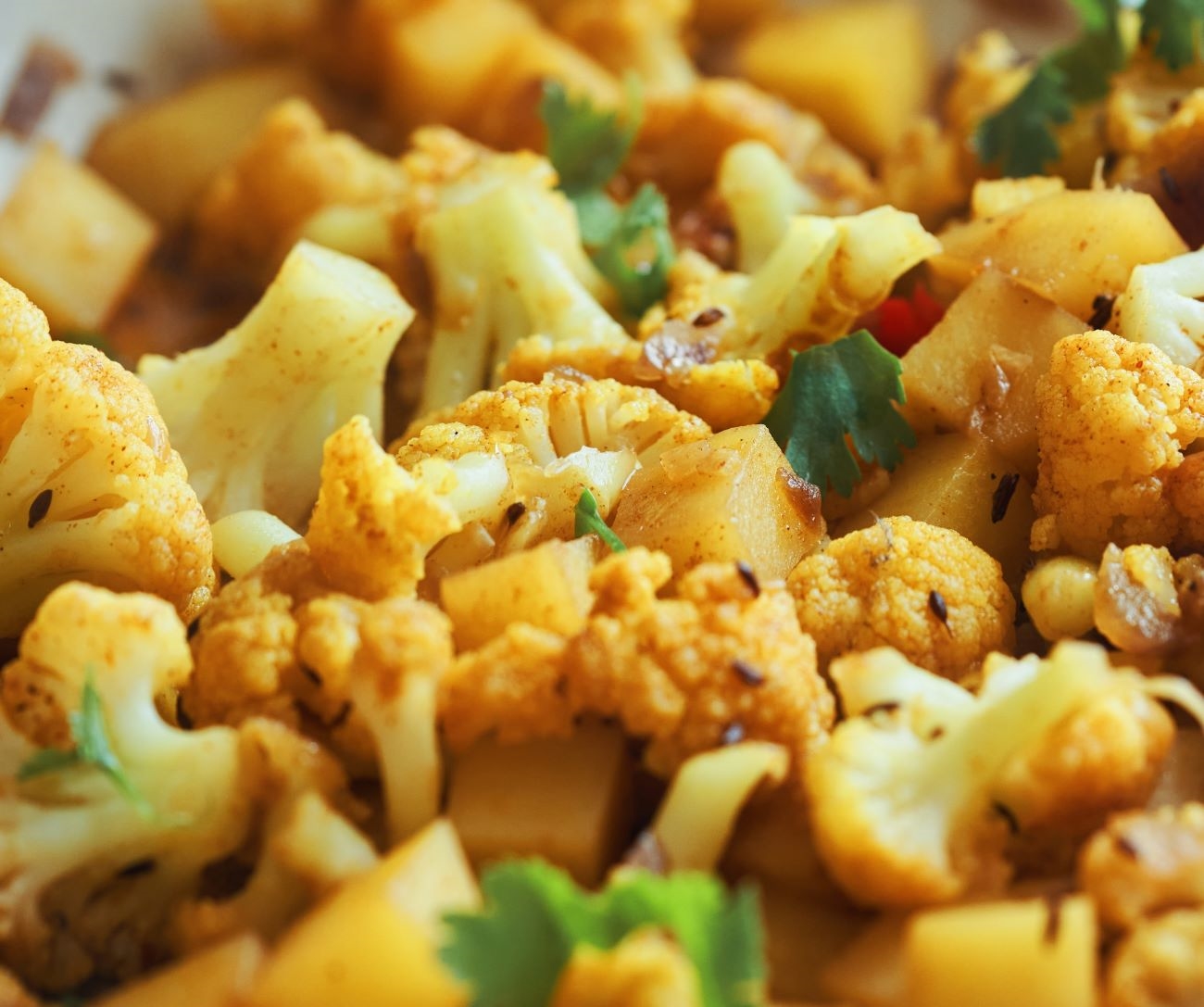 One recommendation I would stress when cooking aloo gobi is that it pays to introduce the vegetables at different times to keep it from feeling too mushy. Staggering the veggies, with the potatoes going in first, results in a delectable contrast of textures between soft potatoes and slightly crunchy cauliflower.
I like to eat a range of Indian dishes together as I can then use them for other meals. I always match aloo gobi with a sweeter, less punchy curry. Mango chicken, a mild rogan josh curry, and butter chicken are great accompaniments as well, while naan bread, poppadoms, and saffron rice help create a simple but delicious shared Indian dinner experience that caters to a range of palates.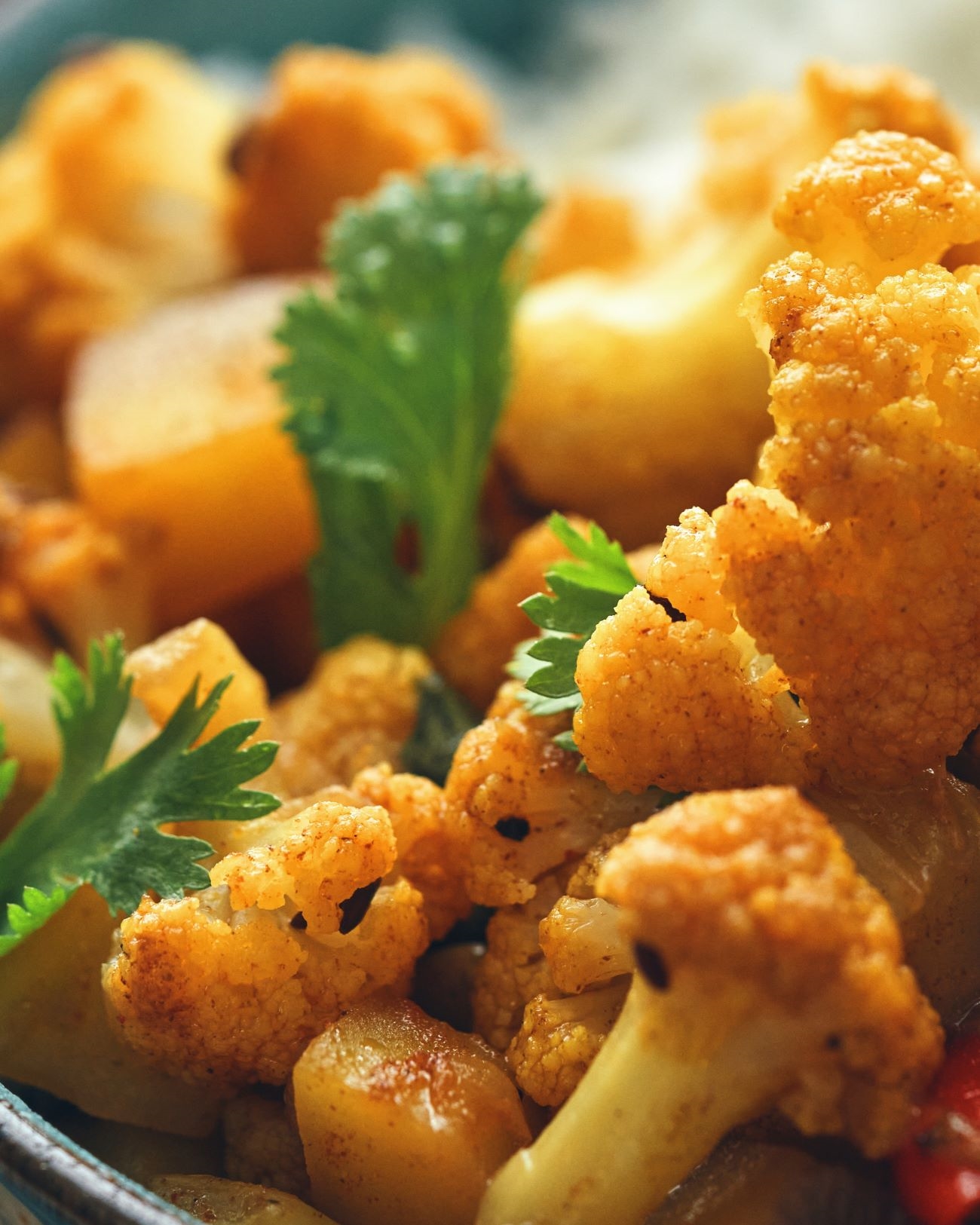 Potato and Cauliflower Curry (Aloo Gobi)
Serves 4
10m prep time
30m cook time
Ingredients
2-3 medium russet potatoes, peeled and chopped
1 medium cauliflower, chopped into small florets
1 small yellow onion, chopped finely
1 red chili, seeded and chopped
1 cup vegetable broth (low sodium)
2-3 teaspoons vegetable oil
2 teaspoons minced garlic
1 teaspoon minced ginger
1/2 teaspoon turmeric
1/2 teaspoon cumin seeds
1 teaspoon garam masala
1/4 - 1/2 teaspoon cayenne pepper
2 tablespoons fresh cilantro, finely chopped
Kosher salt and black pepper, to taste
Preparation
Heat oil In a large skillet over medium-high heat. Add chili, garlic, onion, and ginger. Cook until fragrant or onion is translucent.
Add garam masala, turmeric, cumin, and cayenne pepper. Cook until toasted.
Add potatoes and vegetable stock, and cook on medium to high temperature for 5 minutes, stirring occasionally.
Add cauliflower, reduce heat and cook until the potatoes are soft, but the cauliflower is still slightly crunchy to taste.
Sprinkle curry with freshly chopped cilantro. Season with salt and pepper and serve with steamed or saffron rice.
Recipe adapted from Cooking with Manali
SKM: below-content placeholder
Whizzco for 12T