I. Love. Fall. Cooler weather, cozy sweaters, the beautiful colors, and of course, the flavors of the season! While sweet potatoes are delicious all 365 days of the year, I've always associated their earthy, slightly sweet flavor with autumn. So, whether fall is well under way or you're still several months out, you can still enjoy those tasty fall flavors with these sweet potato recipes! Find a new favorite in the list below: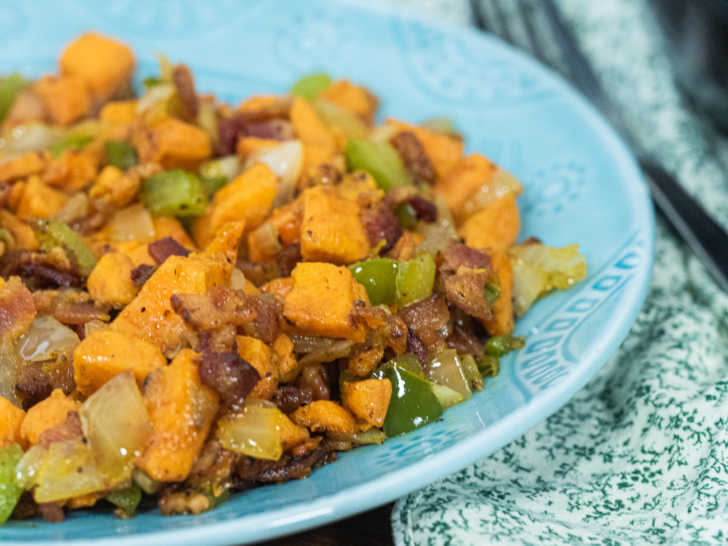 Aside from maple, bacon, and sweet potatoes, this hash also includes onions, green peppers, and a dash of cinnamon. It truly is the perfect autumn dinner with earthy flavors mixed with sweet maple syrup. The onions and green peppers balance out the dish with some savory flavors as well as a bit of a crunch. The best part is, this Maple Bacon Sweet Potato Hash comes together in about 30 minutes. I don't know about you, but I'm always looking for quick, easy meals to throw together at the end of the day. Get the recipe here!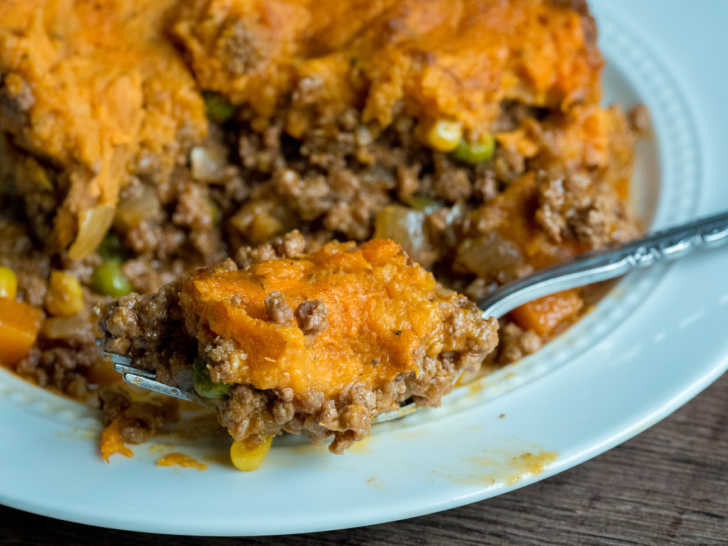 I don't know about you, but when the cooler months of fall hit, I want something warm and filling for dinner. If that meal can have an autumn-y flavor to it, all the better! That's where this Sweet Potato Shepherd's Pie comes into play. This dish has all of the hearty ingredients we all love about the original, but with a little bit of a twist. As you probably already guessed, that twist is sweet potatoes instead of regular mashed potatoes. Don't get me wrong, I still love traditional Shepherd's Pie, but I might be making this sweet potato version instead from now on. Yeah, it's that good. Get the recipe here!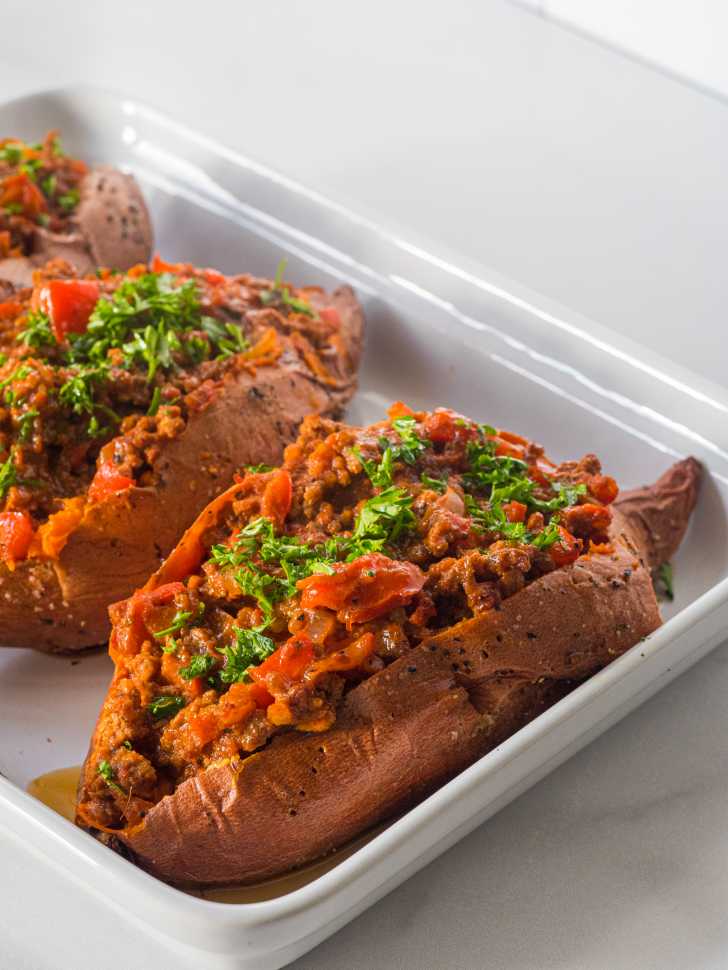 As a kid, when we had Sloppy Joes, they were always made with that sauce poured right out of a can and plated on an airy but nutrient-lacking sesame-studded bun. It was a meal I looked forward to, but it wasn't a particularly healthy one. These stuffed sweet potatoes change all that. With a quick but healthy homemade sauce and a nutrient-dense sweet potato standing in for the bun, you can have it both ways. And yet they're every bit as delicious as I remember from my childhood. Get the recipe here!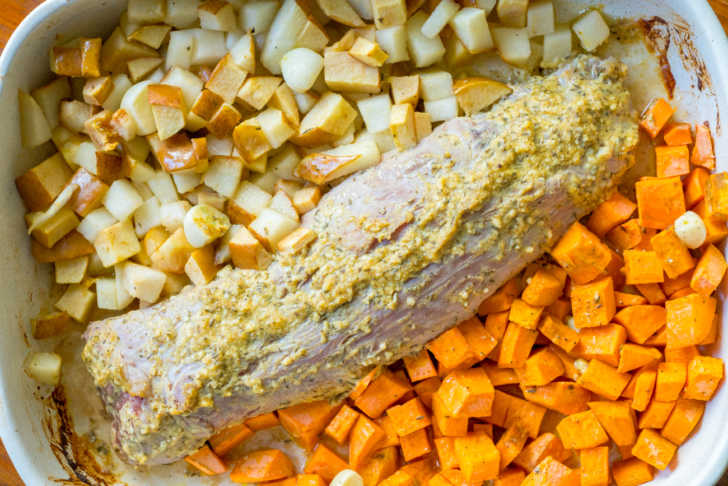 My go-to one-pan meal is usually a sheet pan dinner with some combination of chicken breasts and veggies, and while that's a great quick and healthy option… it can get a little tired. This one-pan meal is a little less basic, but every bit as easy, which makes it an excellent way to shake up your dinner routine. A deliciously seasoned pork tenderloin is paired with cubed sweet potatoes, apples, and pears that all bake together into one tasty and well-rounded dinner. Get the recipe here!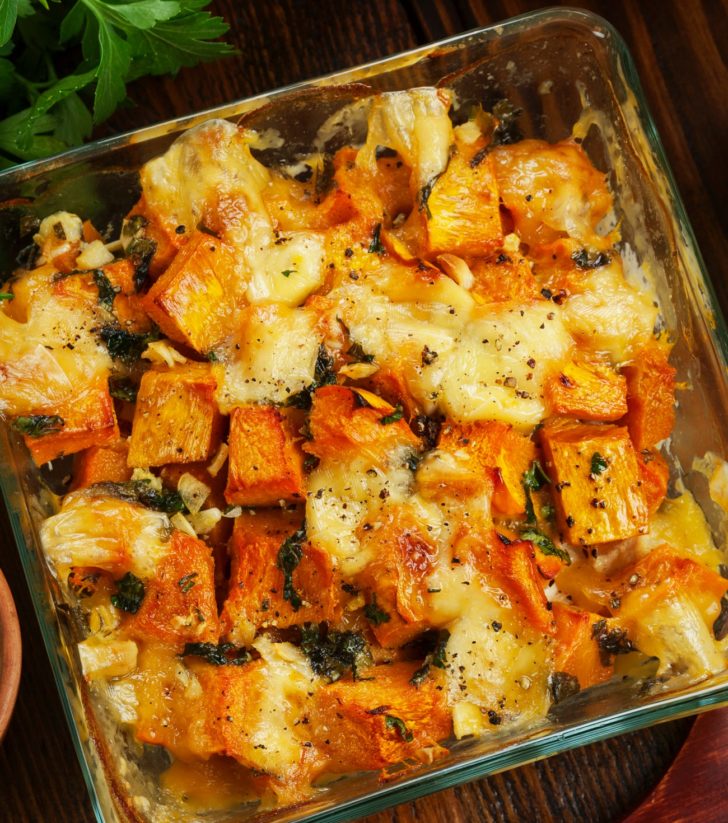 This is one of those great recipes you can always turn to when you just want something simple and satisfying. It makes great meal-prep for lunches, and as far as oven bakes go, it's really simple to throw together. You don't have to make any sauces as a binder… you don't have to cook any rice as a filler, and there's no precooking of the chicken. You just cube your ingredients and toss them in a simple marinade before baking them. Get the recipe here!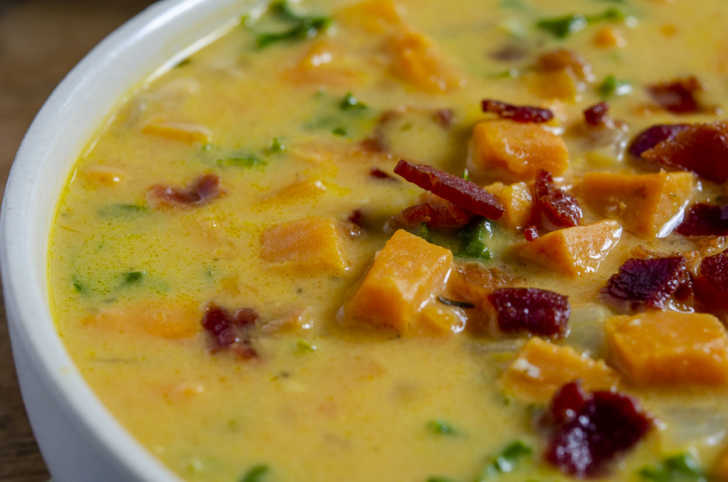 When you think chowder, your mind probably immediately thinks 'clam,' but let me assure you that there is so much more to this world of soup. Take this Sweet Potato Bacon Chowder, for instance. It's creamy and delicious, but there's nary a mollusk involved – instead, it relies on a ton of nutrient-rich veggies, and with those come a ton of flavor. (And, well, the bacon doesn't hurt either.) Get the recipe here!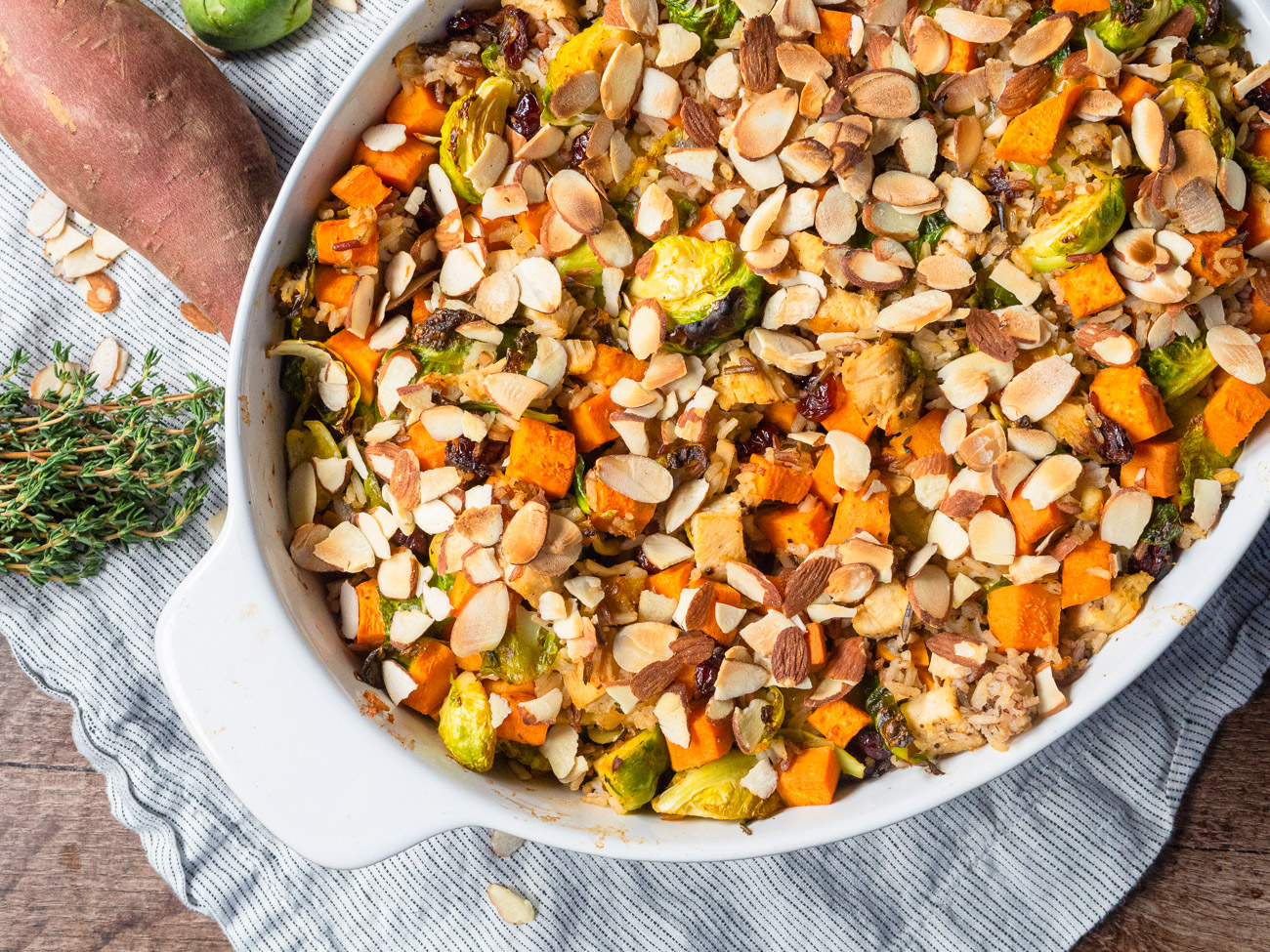 Chicken with potatoes has got to be one of the best dinners around. This recipe uses sweet potatoes instead of white or yellow potatoes, which means this dish is packed with nutrients. This colorful main also gets a hit of color from the fresh Brussels sprouts and dried cranberries. A sprinkling of sliced almonds on top adds just a little crunch to this delicious (and healthy) dinner. Get the recipe here!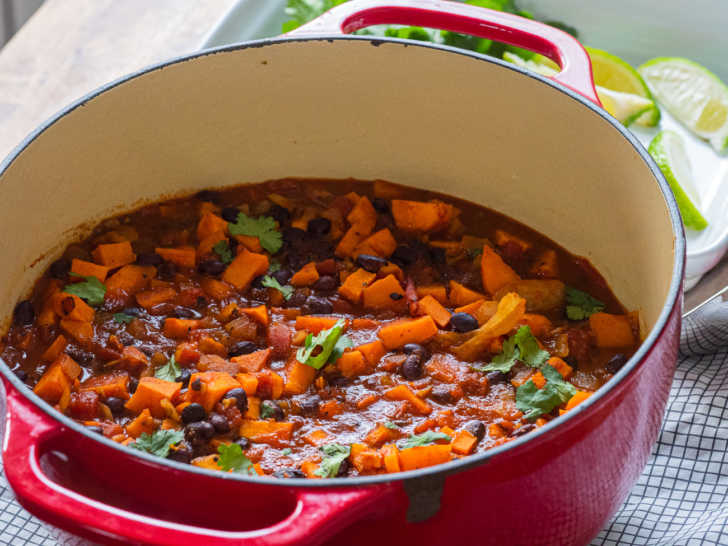 Asking a meal to be both hearty and healthy is a tall order, but this Sweet Potato and Black Bean Chili totally succeeds. It's a vegetarian dish that will fill you up without weighing you down, and it happens to come with plenty of zesty, well-spiced flavor. Want more good news? It'll only take you about thirty minutes to make and it's perfect as a nutritious, delicious make-ahead lunch option. Get the recipe here!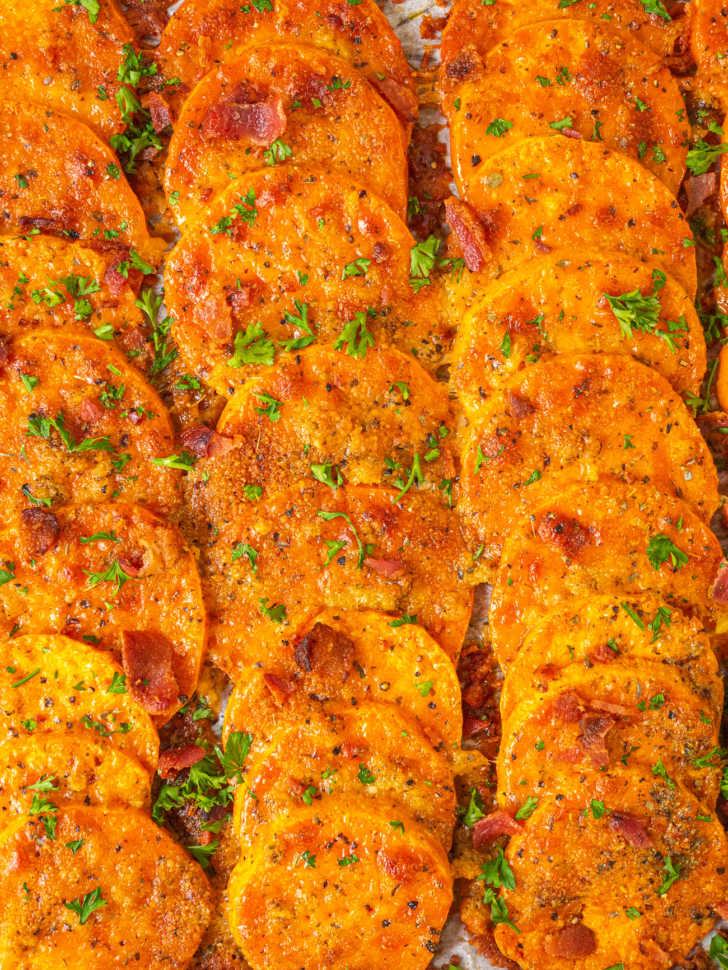 The thing about sweet potatoes is that you don't really need to do much to them to make them delicious – bake one whole and it's incredibly tasty all on its own. But that doesn't mean they're not also amenable to being dressed up a little bit by other ingredients, like these Roasted Garlic Parmesan Sweet Potatoes. They're not gussied up with much – just some butter, garlic, Parmesan, and a bit of bacon – but the end result is positively mouthwatering, all-at-once sweet, savory, crispy, and tender. Get the recipe here!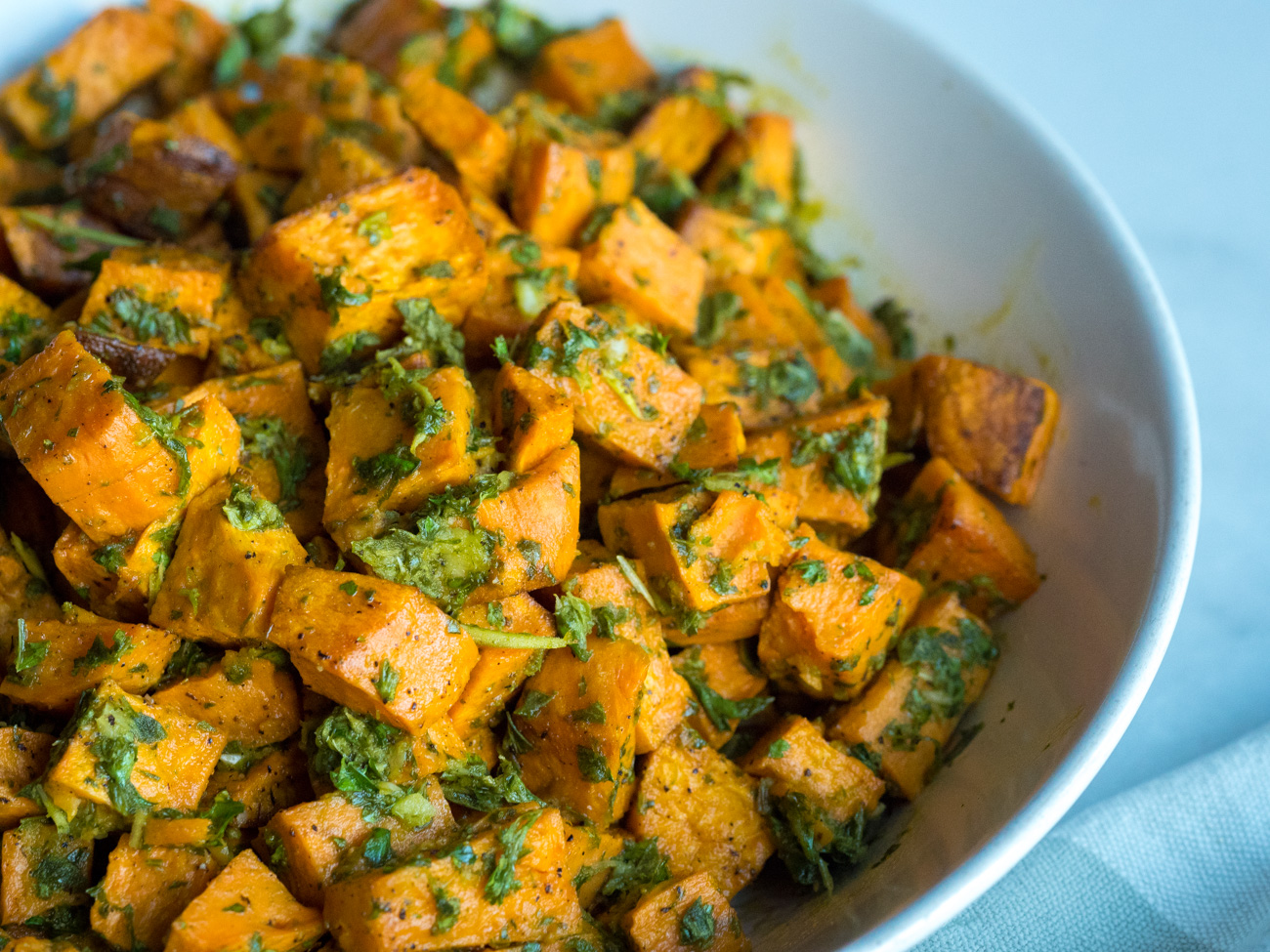 Sweet potatoes have a special place at many family gatherings, though the sweet potato casserole still divides people on whether there should be nuts or marshmallows in the recipe. While "sweet" is in the name, you don't have to make sweet potatoes into a sweet side dish. This recipe for sweet potatoes with a chimichurri sauce gets a ton of flavor from the complex and savory sauce, making it an incredible side dish at dinner. Get the recipe here!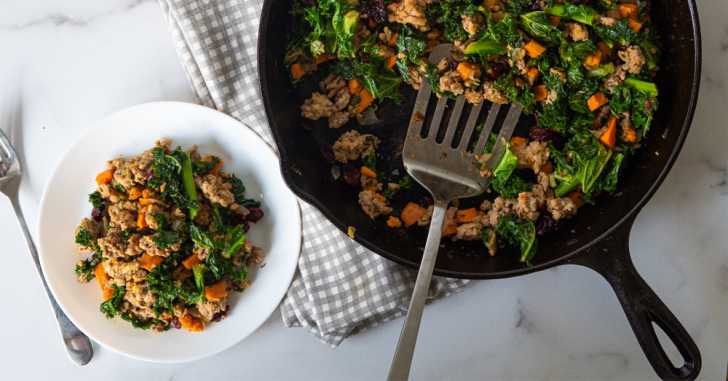 After a long day at work or running errands, the very last thing I want to do is think about is what to make for dinner. And yet, the family still needs to be fed. That's why I love having a few easy, one-pot dinners up my sleeve! Just because this meal is easy, doesn't mean it is bland! Not by a long shot. The sweet potatoes bring an earthy, slightly sweet taste, while the thyme and garlic add a depth of flavor. With a sprinkle of tangy and sweet dried cranberries, this meal is packed full of deliciousness! Get the recipe here!
SKM: below-content placeholder
Whizzco for 12T