Soaked in milk and covered in chocolate- it's a dream dessert.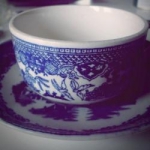 Rose Heichelbech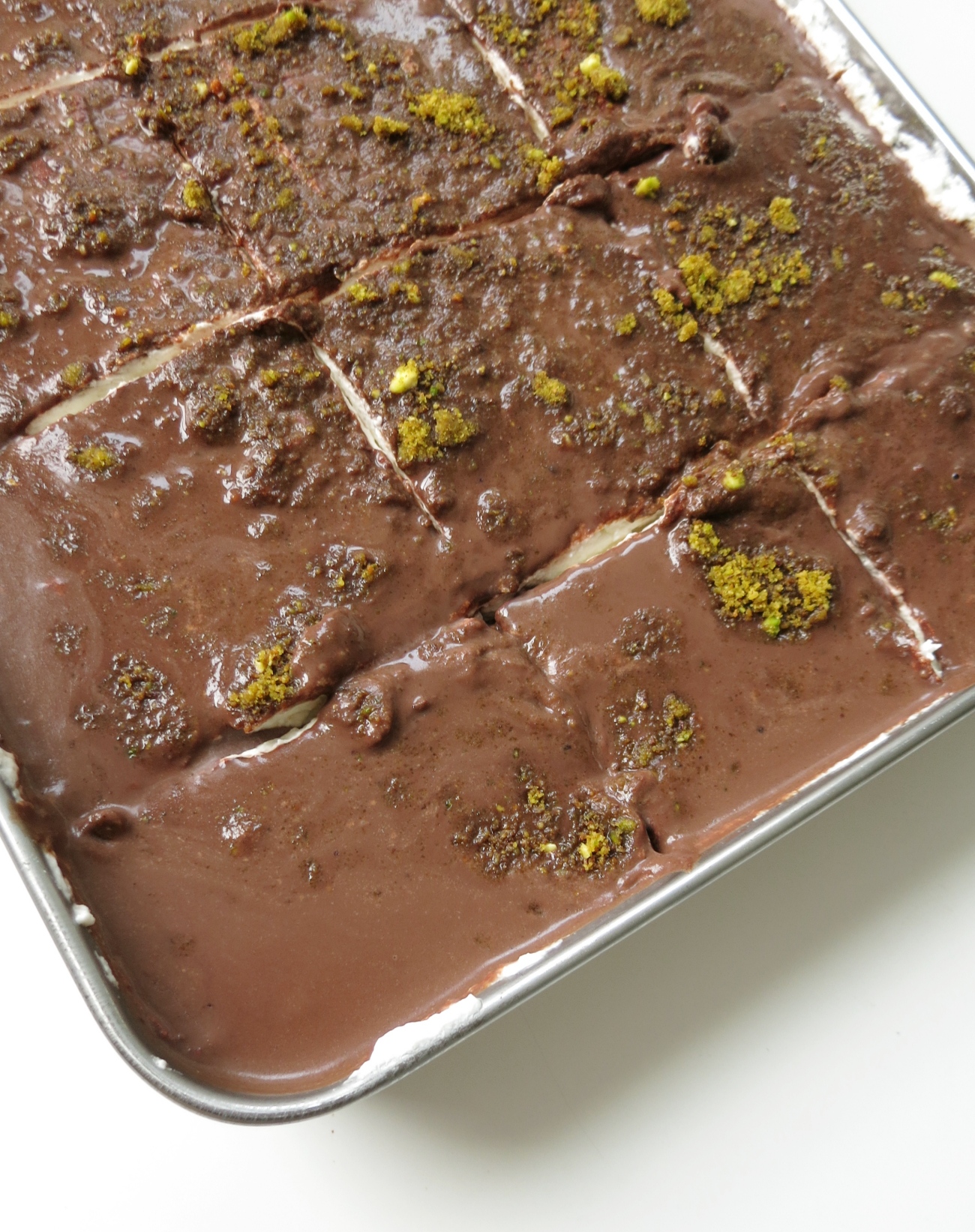 Most people don't think about crying when they think about cake- quite the opposite usually! But this Turkish crying cake isn't named for sadness. Instead the soft cake is soaked in milk and then frosted in layers for a very wet cake, wet like tears.
The cake itself is dense enough to handle the soaking. It's gently chocolate flavored and takes on the milk easily. It's sort of like a chocolate version of the tres leches cake so famous throughout Latin America.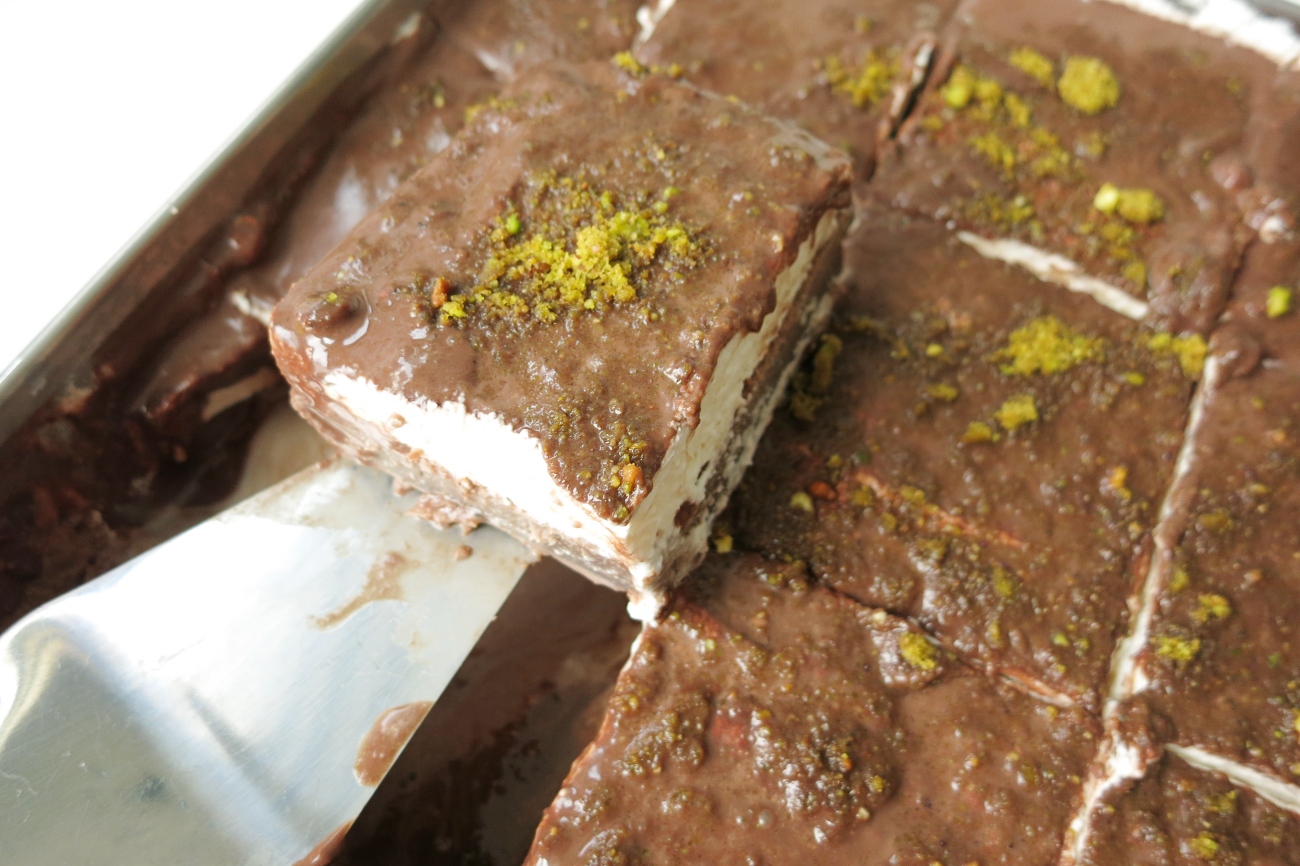 The recipe called for 3/4 cup milk, but I reduced that 1/2 cup. The cake didn't get soggy with 3/4 cup, but it stopped absorbing liquid after a certain point. Better safe than sorry and you can always add more if you need.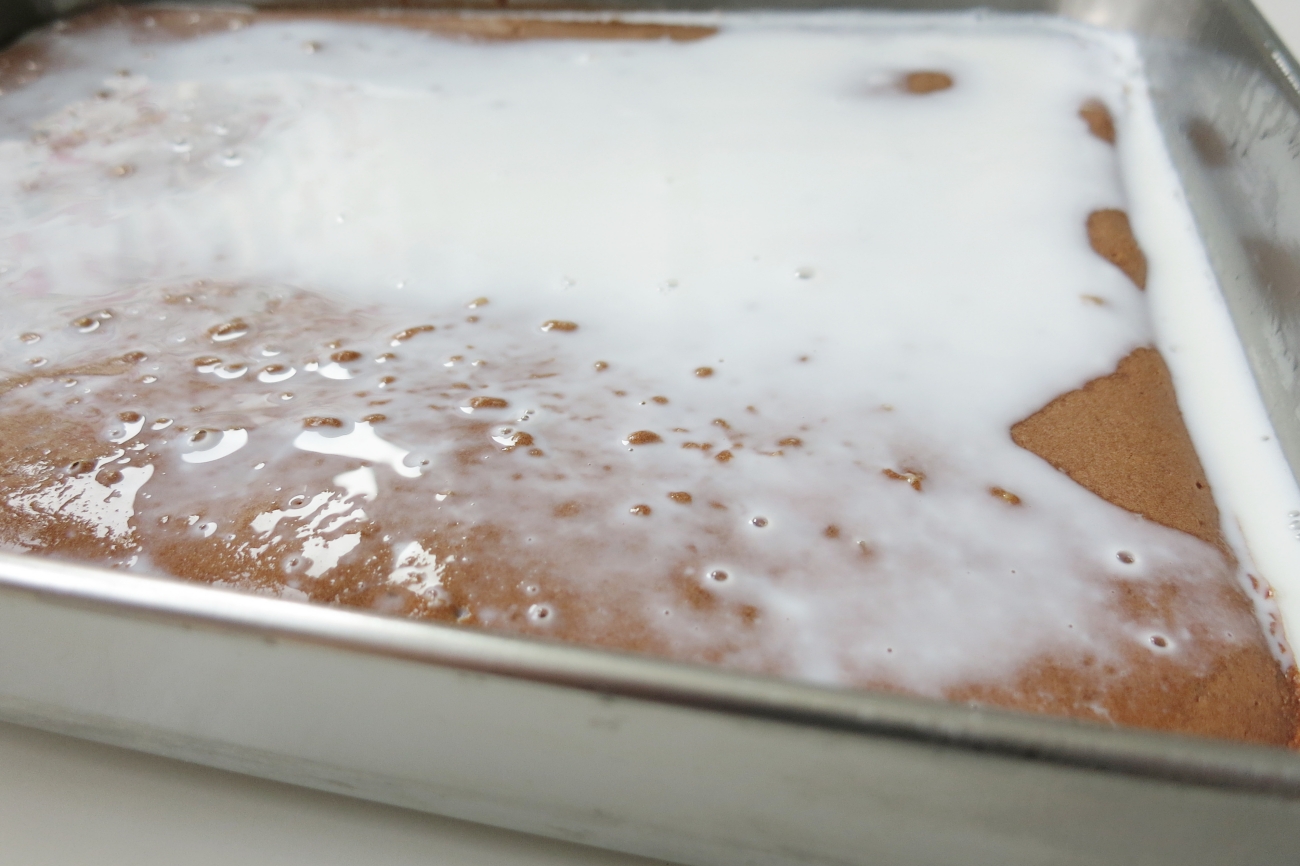 The topping for this cake is a simple mixture of whipped cream and powdered sugar. It's easy to make, but makes a creamy base for the next layer.
The top later is a thin chocoalte sauce that sets slightly in the fridge. If you want a firmer topping you can increase the melted chocolate in the sauce. You'll want to make sure the sauce is cooled to room temperature before adding it gently on top of the whipped cream- otherwise it can melt and deflate the whipped cream.
The very last step is a specialty of Turkey, a dust made from ground pistachios. These green nuts are found in many Turkish desserts and even though this cake isn't pistachio flavored, they do add a subtle flavor here.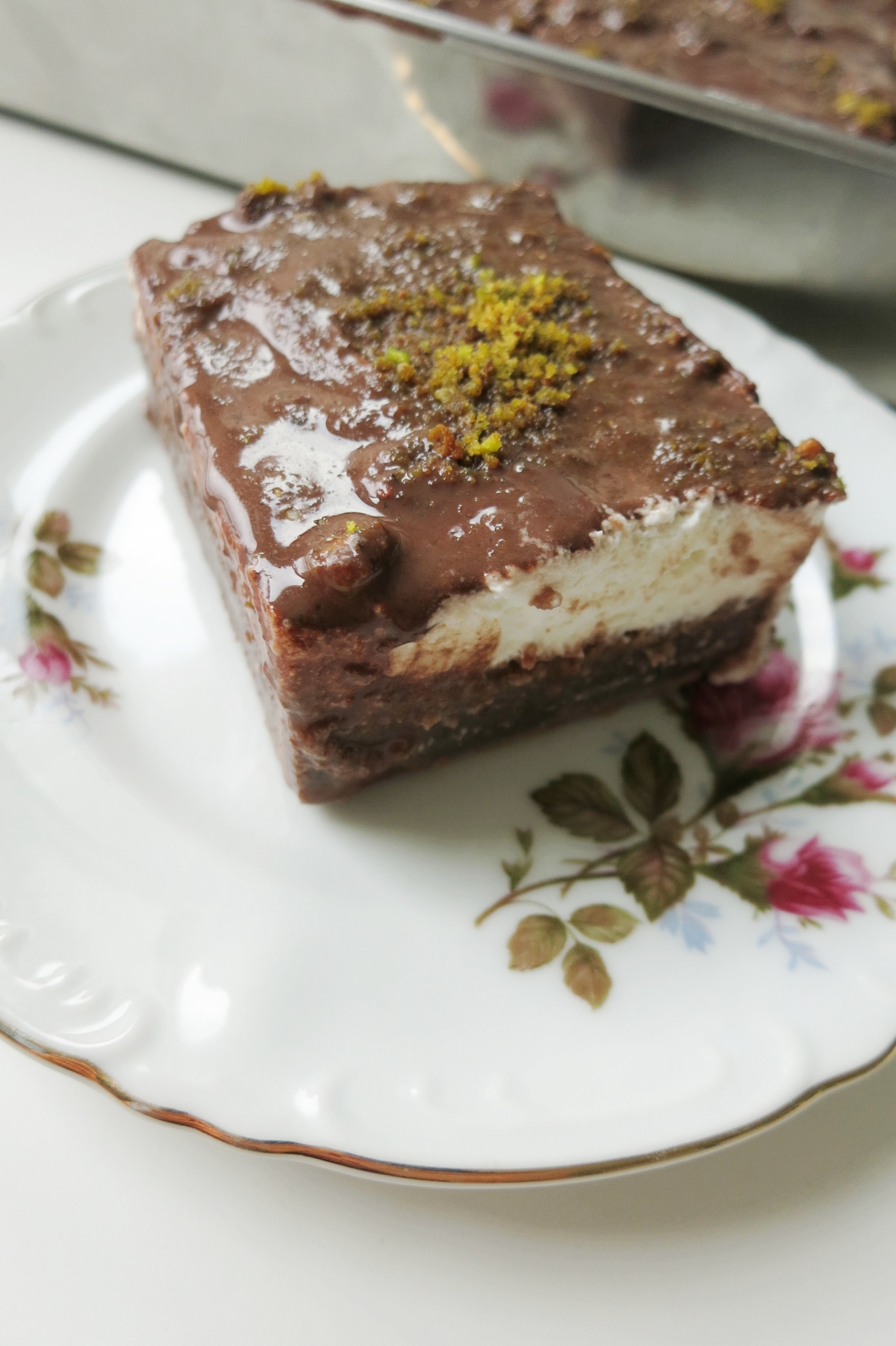 Overall this cake isn't too sweet and in that regard it's very European. But, the mix of moist, creamy, and crunchy is a winning combination and one that a lot of tres leches fans out there will be able to get on board with.
Turkish Crying Cake
Serves 15-20
2h 15m prep time
38m cook time
278 calories
For the cake:
3 eggs
1 cup granulated sugar
8 tablespoons butter, softened
2 teaspoons vanilla extract
2 1/2 cups all-purpose flour
1/8 teaspoon salt
2 tablespoon baking powder
2 tablespoons cocoa powder
2 cups whole milk, divided
For the sauce:
3/4 cup milk
1 cup dark chocolate pieces or chocolate chips
1 tablespoon salted butter
1 tablespoon granulated sugar
1 tablespoon cocoa powder
For the frosting and topping:
2 cups heavy cream
4 tablespoons powdered sugar
1/4 cup crushed pistachios
For the cake:
Preheat oven to 375˚F. Cream together eggs and sugar. Add in butter and vanilla extract. In another bowl combine flour, salt, and baking powder. Sift in cocoa powder. Slowly add half of wet ingredients to dry ingredients. Add in 1 1/2 cups milk and stir. Then add remaining egg-sugar mixture.
Pour into greased 9"x13" baking pan. Bake for 30-35 minutes. Allow to cool for 10 minutes then pour 1/2 cup milk over cake. Place in fridge to cool for another 45 minutes.
For the sauce:
Combine milk, chocolate, and butter for sauce over medium heat in small saucepan. Heat until melted then stir in sugar and cocoa powder. Allow sauce to cool to room temperature.
For the toppings:
Whip cream together with sugar until stiff peaks form. Spread over cooled cake. Drizzle cooled sauce over top of whipped cream. Garnish with crushed pistachio nuts. Allow to cool for at least 60 minutes. Cut into squares to serve.
Recipe adapted from Turkish Style Cooking.
SKM: below-content placeholder
Whizzco for 12T