A delicious garlicky spread you'll be addicted too.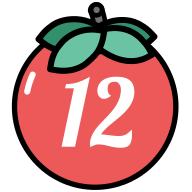 Dom Ruane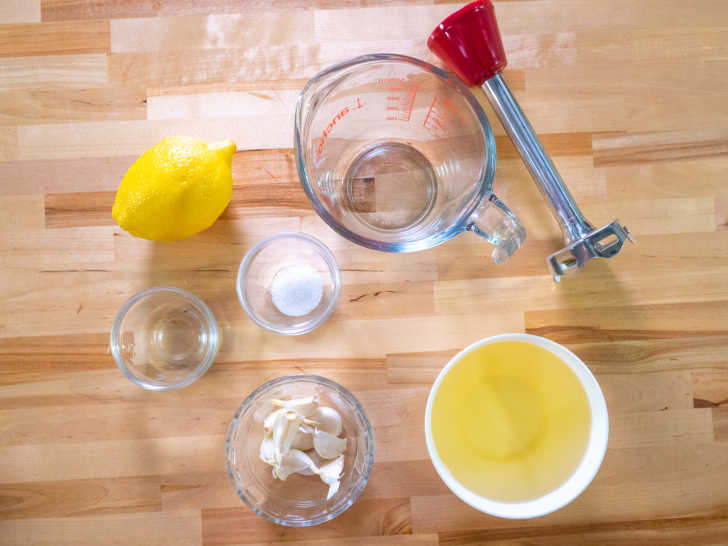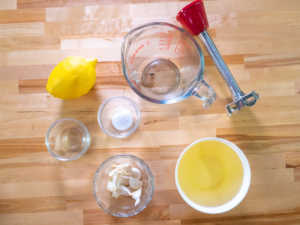 Toum is a magical spread that we need to be using way more. It's just like an aioli, but without the egg. The process of emulsifying is still at play, which means we need to carefully blend this for it to become a legitimate spread. I know this may look like mayo, but it's just garlic spread. Put it on your garlic bread, and use it to replace your mayo on sandwiches, the sky is the limit. This Lebanese – style spread is too easy, affordable, and long-lasting for us not to have on our next sandwich.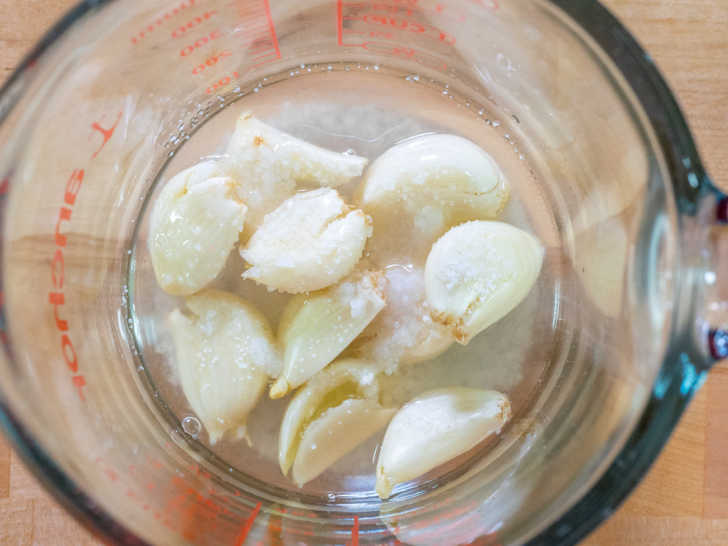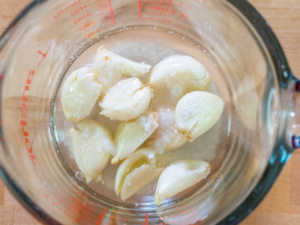 Find a measuring cup or plastic that fits your immersion blender well. Add all of your ingredients to it, and let the oil settle to the top.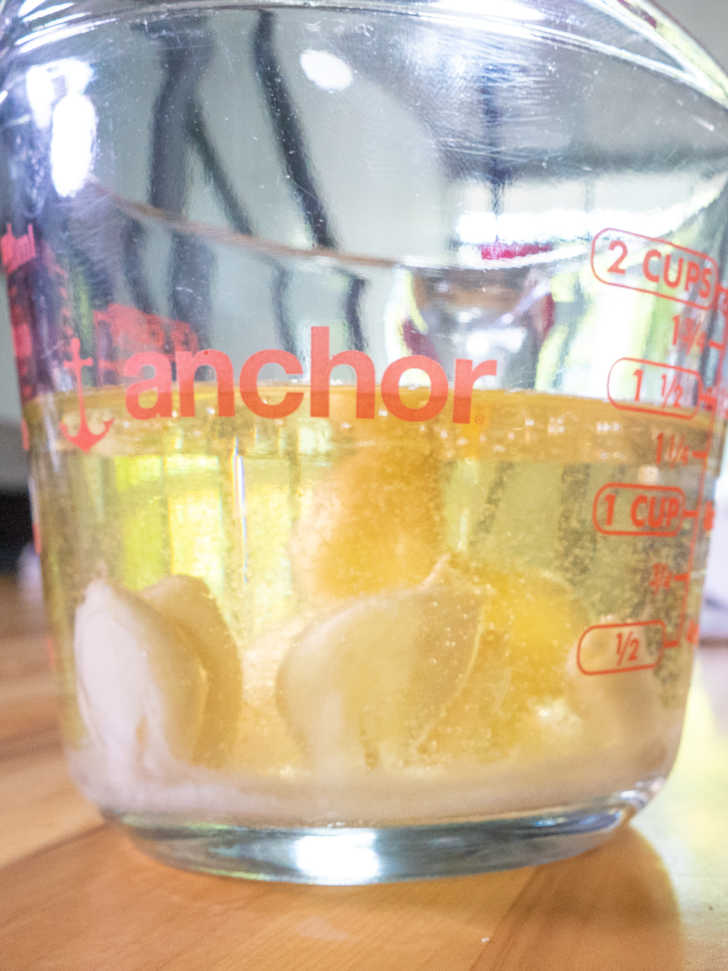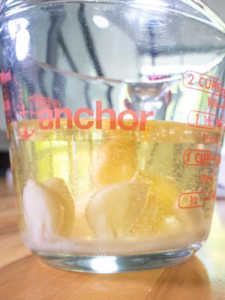 IMPORTANT to note this is an emulsion, which means we need to slowly incorporate the oil at the top. Blending this by firmly holding the blender at the bottom over the garlic and moving it very little. The emulsion will slowly infuse more oil into the garlic paste as you hold it still. If it does break, I have a solution for that below.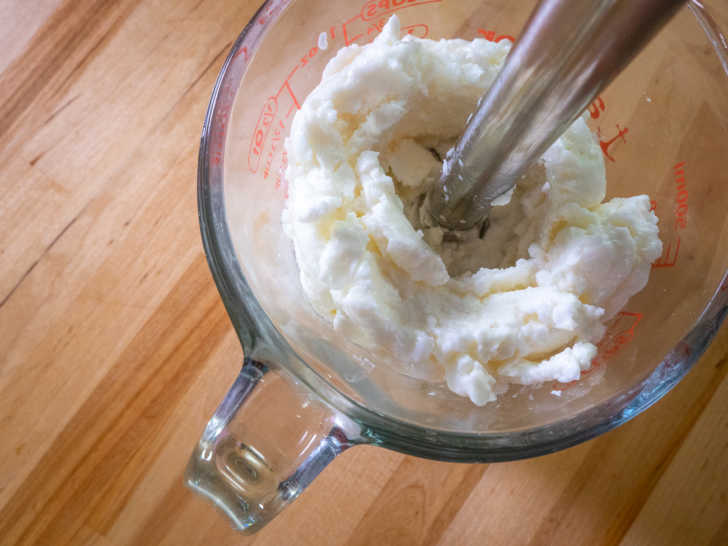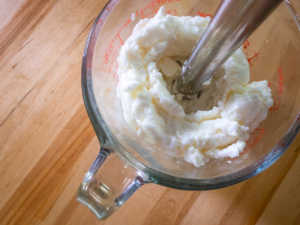 When the oil incorporates successfully, you will end up with a mayo like texture. If the Toum is too dry, add a couple more tablespoons of water. You can store this delicious sauce in the fridge overnight for maximum flavor, and lasts up to two weeks. Two weeks!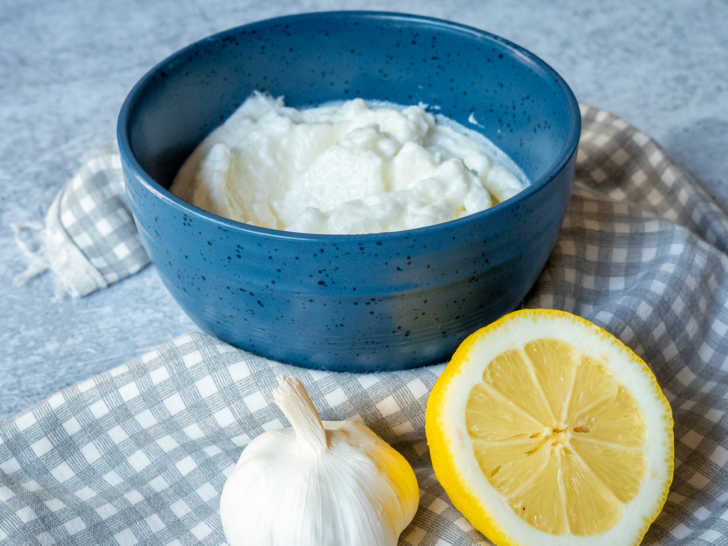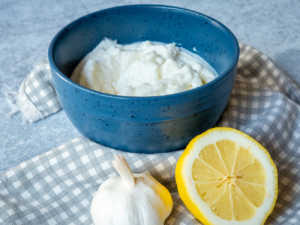 Toum Garlic Spread
Makes 1 1/2 cups
10m prep time
Directions:
8 - 10 whole garlic cloves, peeled
1 teaspoons kosher salt
2 tablespoons cold water
1 tablespoon fresh lemon juice about 1/2 lemon
8 oz. vegetable oil
**Egg white if the emulsion breaks**
Directions:
Add all ingredients to measuring cup and let oil separate to the top.
Using an immersion blender, blend the garlic spread by keeping the blender steady at the bottom with the garlic, gradually letting the oil emulsify into the garlic letting the immersion blender do all the work.
**If mixture breaks while blending, don't worry. Using an egg white in another clean measuring cup, slowly drizzle broken Toum into egg white while blending. The mixture will thicken into a mayo - like sauce. It will only last for a 3 days in the fridge. **
Recipe adapted from Serious Eats.
SKM: below-content placeholder
Whizzco for 12T