Melding the East and West's favorite comfort foods creates deliciously cheesy appetizers!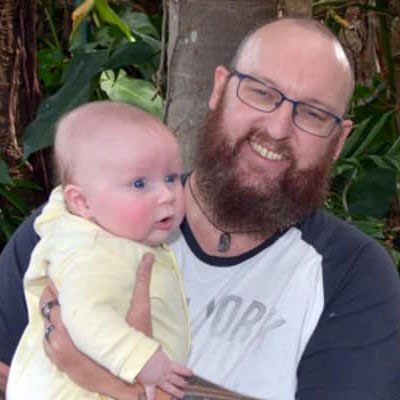 Jono Elderton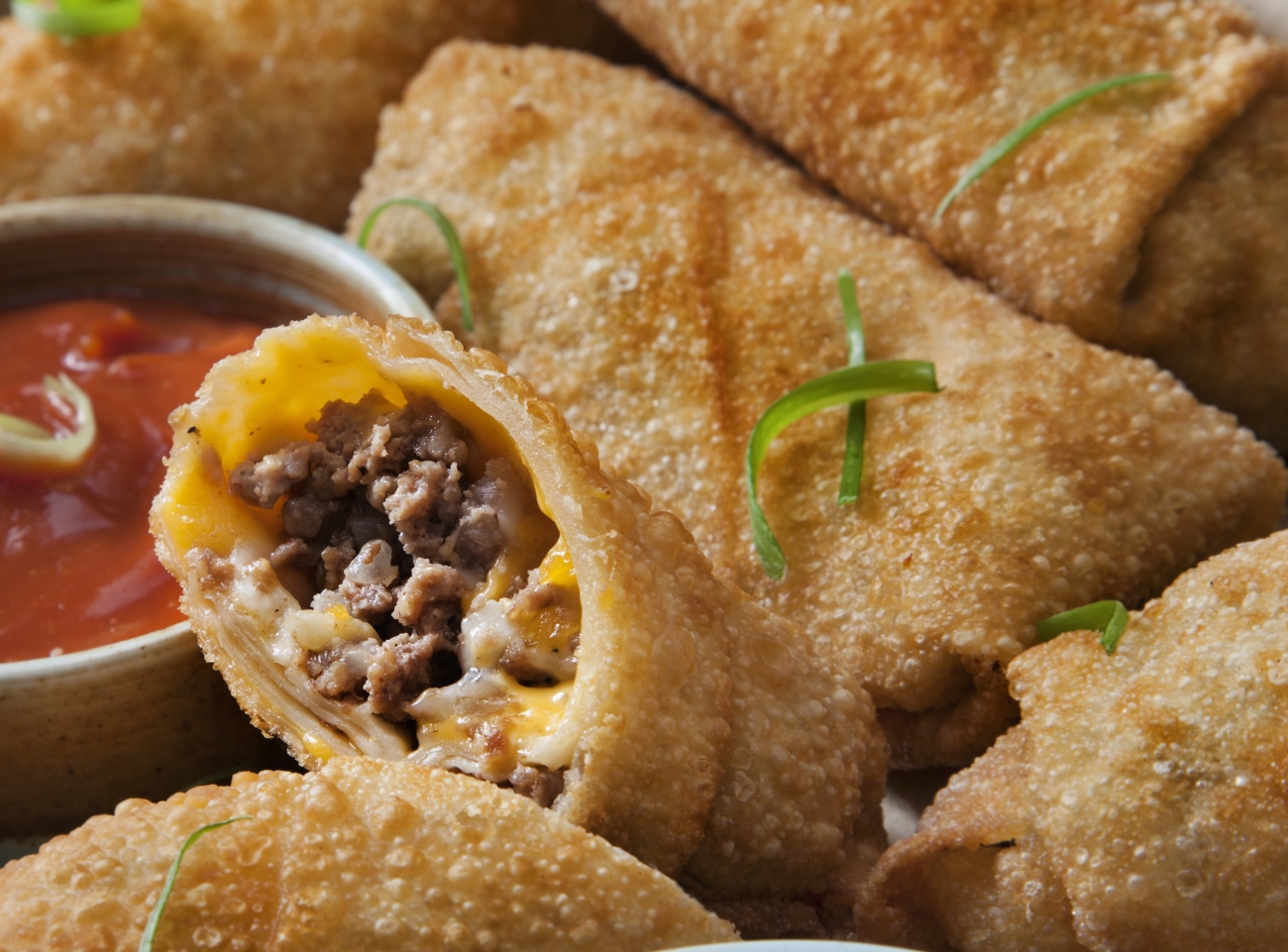 Cheeseburger Egg Rolls are a fun-to-make, tasty fusion of two of America's most popular comfort foods. They combine the Chinese takeout style, crispy-fried egg roll shell with a meaty, flavorful filling that tastes just like your favorite cheeseburger. You can make a batch of 15-20 quickly and simply which makes them perfect for casual entertaining or weekend family share plates.
While they may look complicated to make, Cheeseburger Egg Rolls are pretty easy; you prep your filling ingredients (beef, veggies, cheese, and seasoning), then wrap your rolls nice and tight. It may take a few wraps to get the hang of correct folding technique, but you'll be a pro in no time. Then, you let the rolls fry away in some hot oil (or in the air fryer, if you prefer) until they're golden brown, and you're good to go!
As for the fillings, I've kept the recipe in line with burgers that you could get anywhere. Ground beef, cheddar (you can switch to American cheese if you prefer a creamier cheese), some onion and pickles, bacon, spices, and saucy flavor. You can add or take away items to increase the heat and spice, or more suitable for small kids as well. I've also found from experience that a selection of 2-3 dipping sauces makes for a cool, tasty appetizer!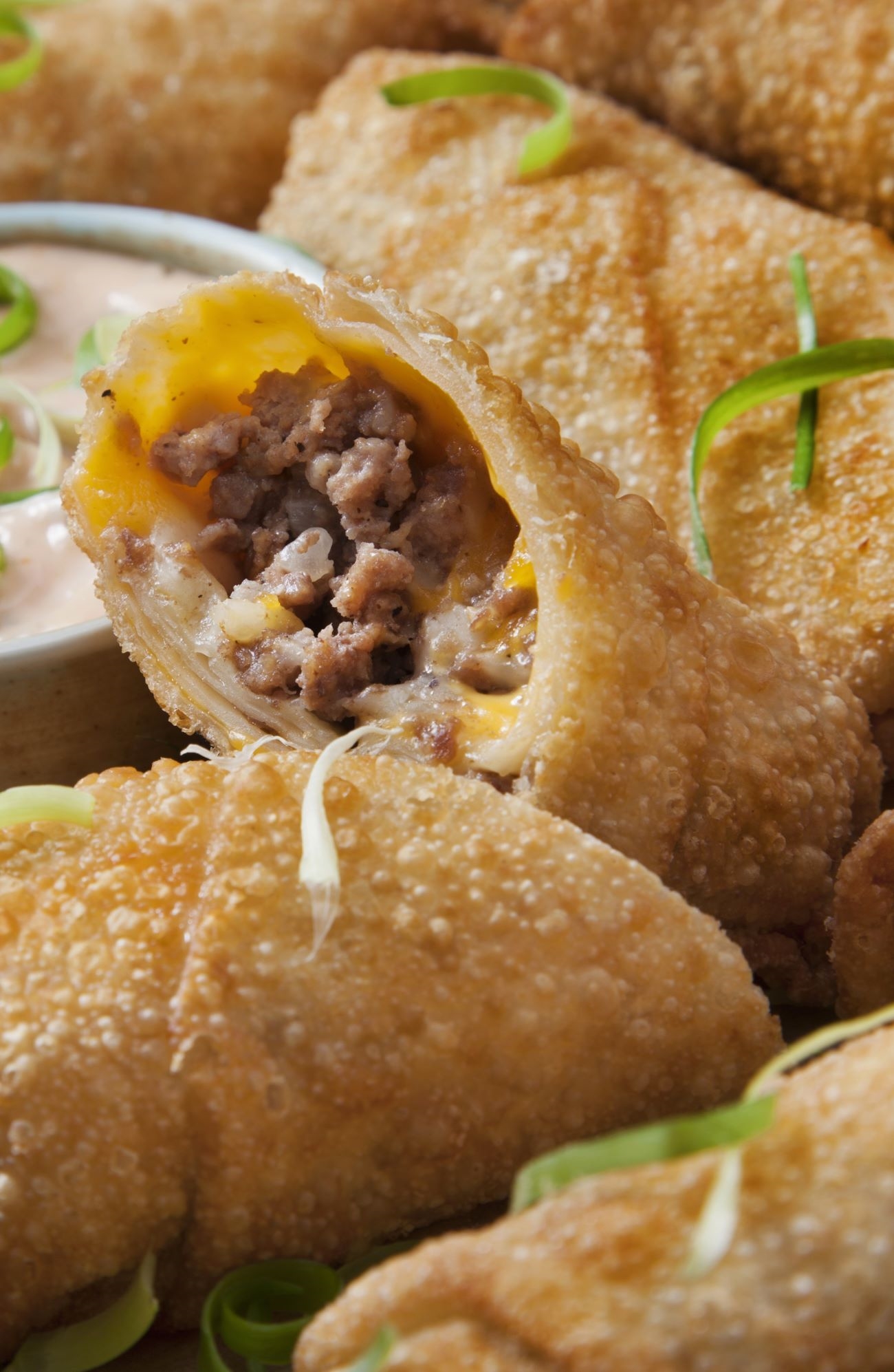 Egg roll wrappers are thicker than spring roll wrappers, which makes them a bit chewy and super crunchy when fried – and they hold more filling! You can find these sometimes hard-to-find egg roll wrappers in the refrigerated section of most grocery stores. While my preference is for egg roll wrappers, this recipe can substitute them with spring roll wrappers, just make sure not to stuff them too full before cooking.
You should be able to make 15-20 egg rolls from one batch of ingredients. Cheeseburger egg rolls are great for gatherings, as a relaxed dinner side, or as a family snack. If you are cooking for less people, they are tremendous to cook and then freeze for use later down the track!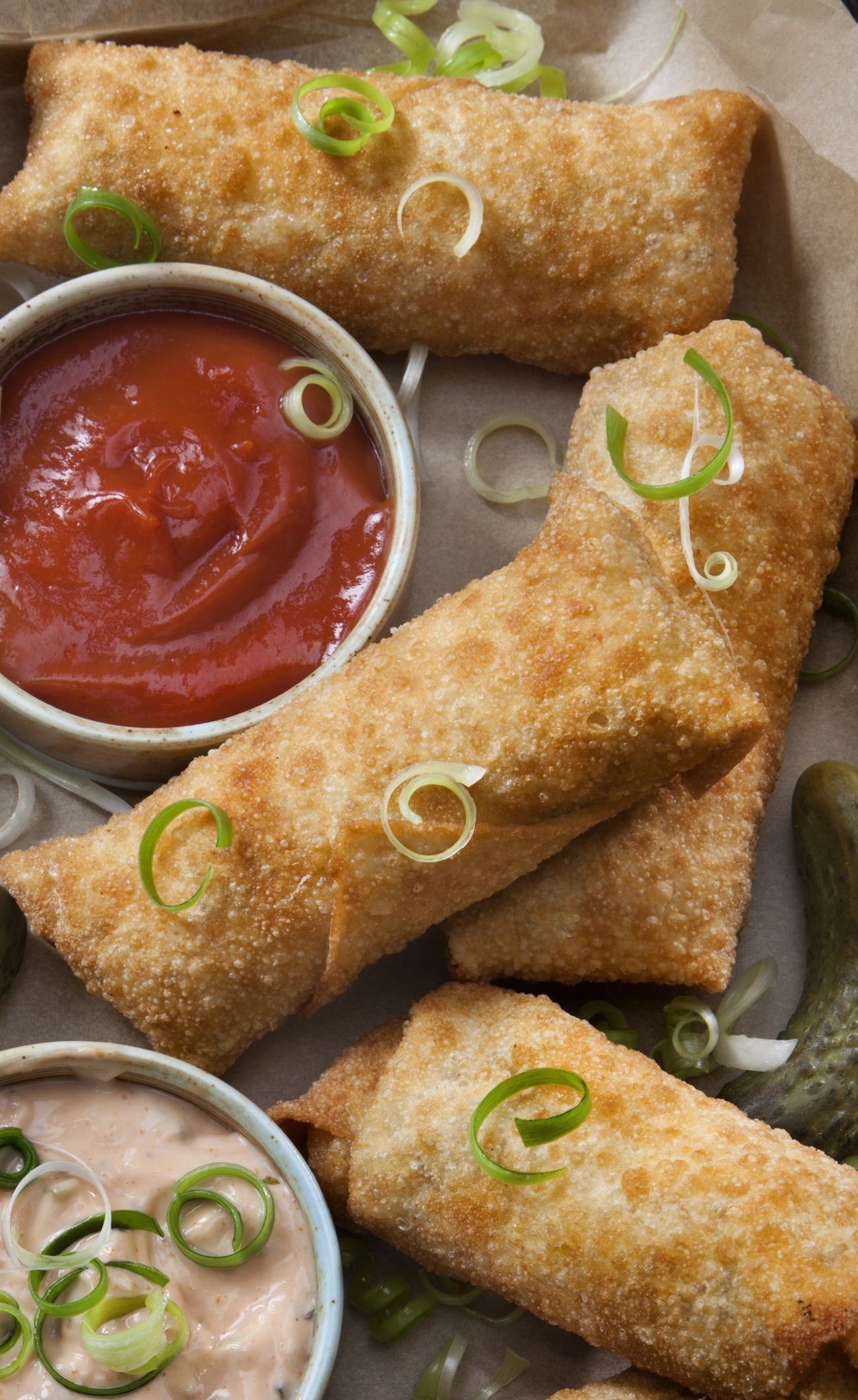 Tasty Cheeseburger Egg Rolls
Makes 15-20
15m prep time
20m cook time
Ingredients
Cooking spray
1/2 yellow onion, chopped finely
3 tablespoons minced garlic
2 lb ground beef
2 tablespoons Worcestershire Sauce
1-2 teaspoons yellow mustard
1 teaspoon Kosher salt
1 teaspoon black pepper
1 cup shredded cheddar cheese
1/4 cup dill pickles, dried and diced
15-20 egg roll wrappers
1 egg white, whisked
Kosher salt and black pepper, to taste
2-3 cups vegetable oil, for cooking
Garnish: 1 green onion stalk, chopped finely
Preparation
Heat a midsized non-stick fry pan at medium-high temperature then spray with oil. Fry the bacon pieces for 3-4 minutes, until browned. Remove the bacon pieces from the pan and set aside.
Return the pan to the heat, adding the onion and garlic. Cook for 4-5 minutes, or until the onion is translucent
Add the ground beef to the fry pan. Cook for 5 minutes or until brown, crumbling the ground beef as you stir. Season the cheeseburger mixture with Worcestershire sauce, mustard, salt and pepper, then cook for an additional 5-7 minutes, or until cooked through. Drain off any excess liquid then return meat to the pan.
Sprinkle the shredded cheese and pickles into the ground meat mixture, along with the bacon pieces. Stir gently to combine, until the cheese begins melting into the ground meat, then remove from the heat.
Taking the first egg roll wrapper, add 3 tablespoons of the cheeseburger mix to the bottom corner of the wrapper. Tightly roll the wrapper around the filling, then fold in the outer corners and continue. Lightly stretch the top corner to stick to the wrapper, then fold both side corners toward the center. Dip your finger in egg white, then run it along the edges of the wrapper to seal the egg roll.
Repeat this process with the rest of the wrappers until the egg rolls, or mixture, runs out.
Heat 2-3 cups of vegetable oil in a deep sided frying pan over medium heat, until it reaches 350°F. Cooking in batches, add approximately 5 egg rolls at a time to the vegetable oil, and fry for 1-2 minutes each side, until they turn a golden color.
Remove the egg rolls from the oil, placing them on paper towels to drain off excess oil. Continue the process until the egg rolls have been cooked. Sprinkle with salt and pepper, then serve hot with the dipping sauces of your choice, garnishing with green onions
Recipe adapted from Sweet and Savory Meals
SKM: below-content placeholder
Whizzco for 12T