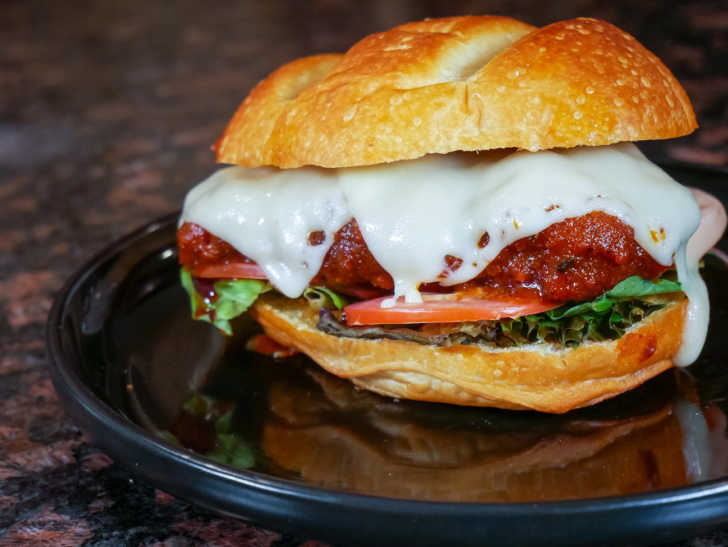 If I'm going to sit and watch football all day, I want to eat well, not just a bunch of meaningless snacks but a meal that will keep my energy up for a day's worth of cheering. A buffalo chicken sandwich is a perfect meal to serve up on a game day. It's big on size and bold on flavor, so you'll want to keep a cold soda or beer nearby to help you enjoy this sandwich to the fullest.
As the centerpiece of the sandwich, I want to make sure that my chicken is crisp, tender, juicy, and full of flavor. That starts with a good coating on my chicken, and that includes some Panko breadcrumbs, spices, and a pop of freshness with finely chopped parsley. I dredge the chicken, give it a quick fry in a skillet and then finish the meat in the oven so it stays golden on the outside and juicy inside.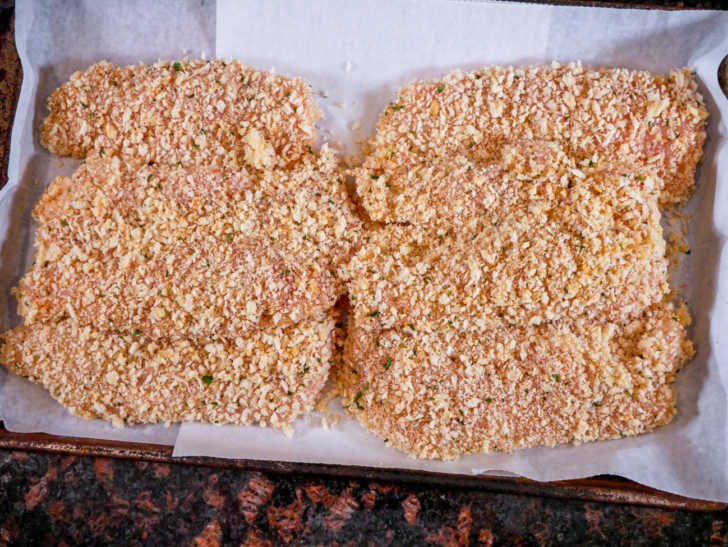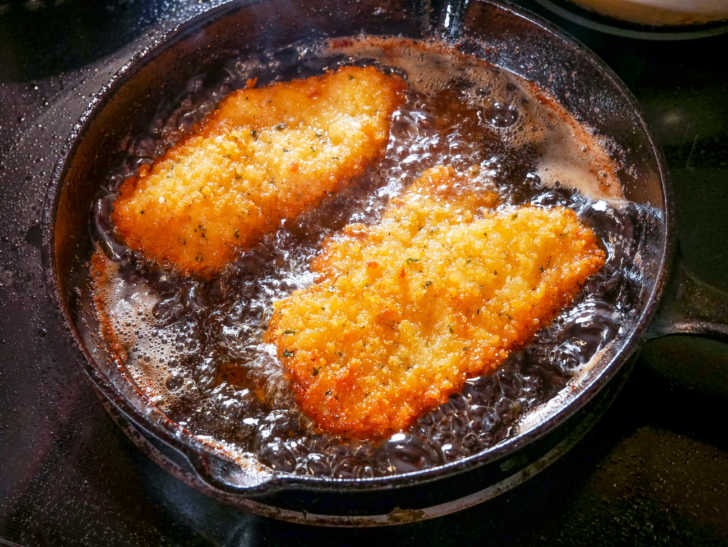 My buffalo sauce is a mixture of my favorite hot sauce together with melted butter, a whole stick, and even more spice – adjust to your own preference. I take my finished chicken and dip it into the beautifully bold buffalo sauce so it's 100% drenched in goodness. I'm still not done! A couple of slices of cheese – pepper jack or swiss – melted over the top will counterbalance the spiciness of the sauce. Now, I need to build my sandwiches.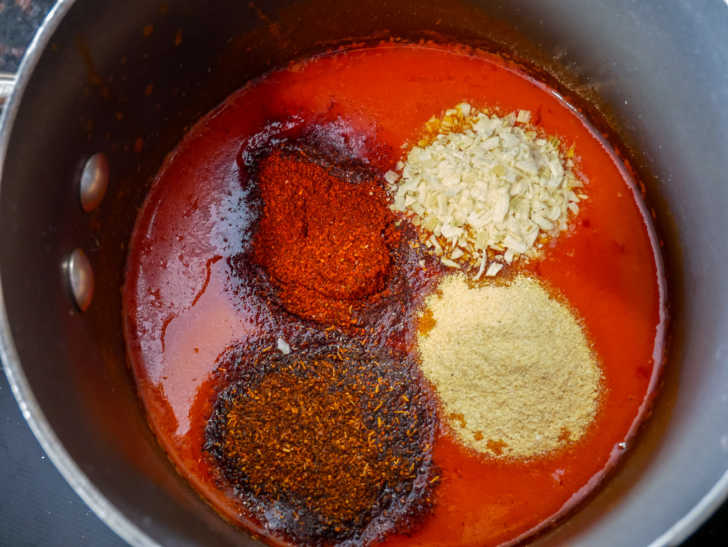 I like a sturdier roll for a sandwich like this, something that's got a nice little crust but is chewy on the inside. I also want a little freshness so I've got some lettuce and freshly sliced tomato that I put on as the bottom layer, followed by the cheesy-topped spicy chicken piece. The crown of the bun goes on top and you're looking at the perfect game day sandwich. I like to serve this with fries on the side, of course, a fresh salad or salty potato chips will do the trick as well.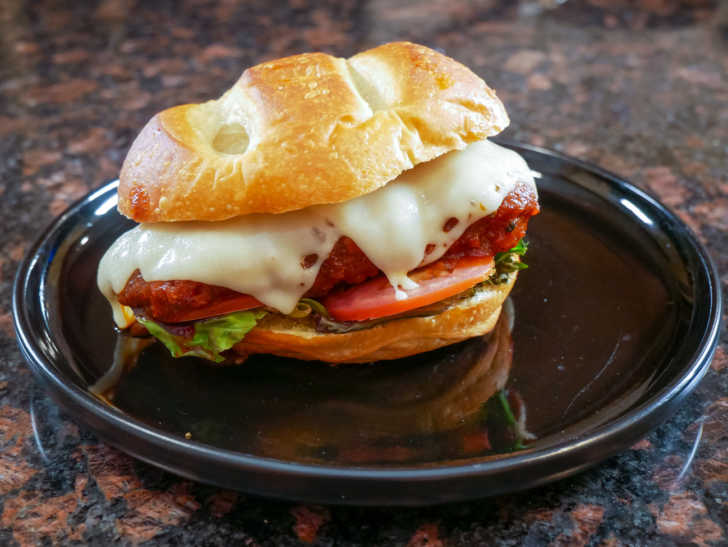 When I want a game-day meal that says victory, then I look to this bold and delicious buffalo chicken sandwich to keep my spirits up and my tummy full.
Buffalo Chicken Sandwich
4-6
15m prep time
30m cook time
For the chicken
3 chicken breasts (cut in half lengthwise)
Panko breadcrumbs
1 teaspoon Kosher salt
1/4 teaspoon black pepper
1 teaspoon garlic powder
1 teaspoon onion powder
1/2 teaspoon paprika
3 tablespoons finely chopped fresh parsley
1 large egg
1 tablespoon water
1/2 cup vegetable oil
Buffalo Sauce
1 stick unsalted butter
1 (12 oz) bottle hot sauce (like Frank's)
1 tablespoon chili powder
1 tablespoon ancho chili powder
1 tablespoon dried onions
3 tablespoons Worcestershire sauce
1 teaspoon Kosher salt
1/4 teaspoon black pepper
For the chicken
Prepare the dredging station with three shallow dishes. In one, the flour; in the second, the egg and water, beaten; and in the third, the Panko and seasonings.
Dip chicken in flour, egg wash mixture and then press into the Panko mixture. Repeat to coat all of the chicken pieces.
Heat vegetable oil in a frying pan.
Fry chicken cutlet in pan, browning on both sides. Repeat with remaining cutlets.
Place cutlets on a baking rack and finish in the oven at 325°F for about 10 – 15 minutes or until chicken reaches 165°F.
Remove from oven and set aside.
For the Buffalo Sauce
Melt the butter in a medium-sized sauce pot.
Add the remaining ingredients and bring to a boil.
Turn heat down to Low and simmer for 10-15 minutes, stirring occasionally.
To Build the Sandwich
Dip chicken cutlet in Buffalo Sauce. Top with pepper jack cheese. Broil to melt cheese.
Build the sandwich, starting with lettuce and tomato then topped with the cheesy-topped buffalo chicken.
Optional: serve with a side of ranch as dipping sauce.
SKM: below-content placeholder
Whizzco for 12T