Step aside cobblers, crisps, and crumbles!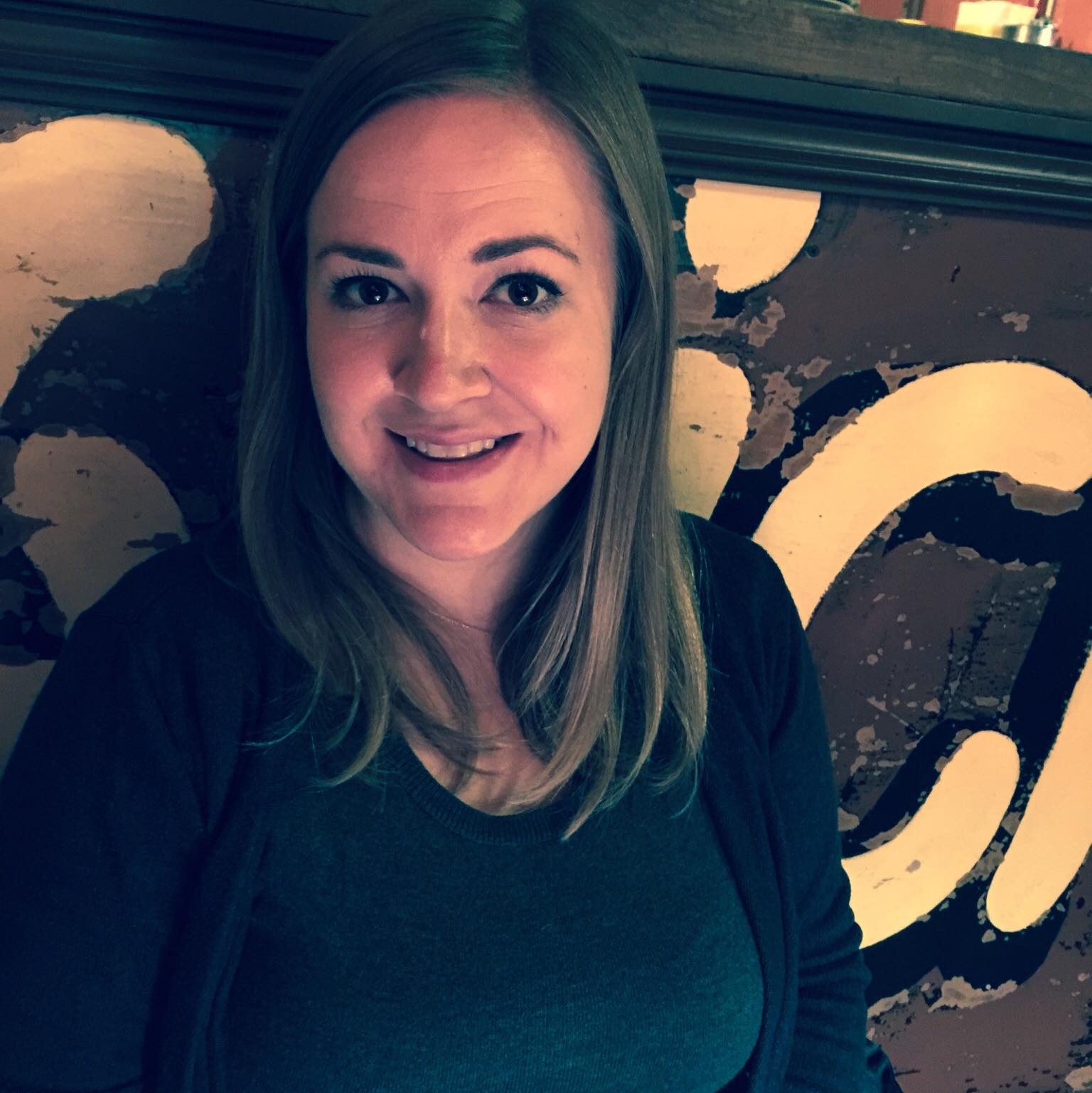 Kristy Norrell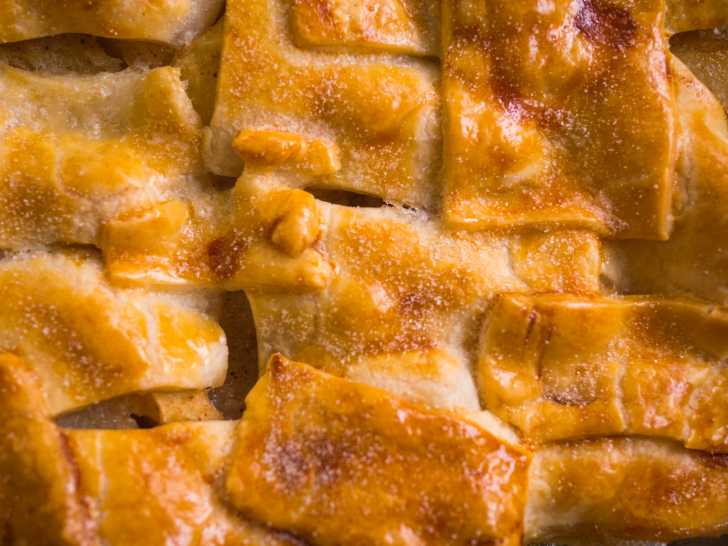 There are crumbles and crisps and cobblers and buckles… but when was the last time you had a pandowdy? For some reason, pandowdies don't get quite the same attention as their cousins, even though they're just as delicious and maybe even easier to make. Like crisps and cobblers, a pandowdy is a fruit-based dessert with a delicious topping, but in this instance that topping is made up of leftover pie dough instead of streusel or biscuit dough. And this particular one has lightly spiced sweet and tender pears that bubble up around flaky, sugared pie dough. It's simple to make and so very delicious; if you've never made a pandowdy, or even if you've made plenty, this is the perfect place to start.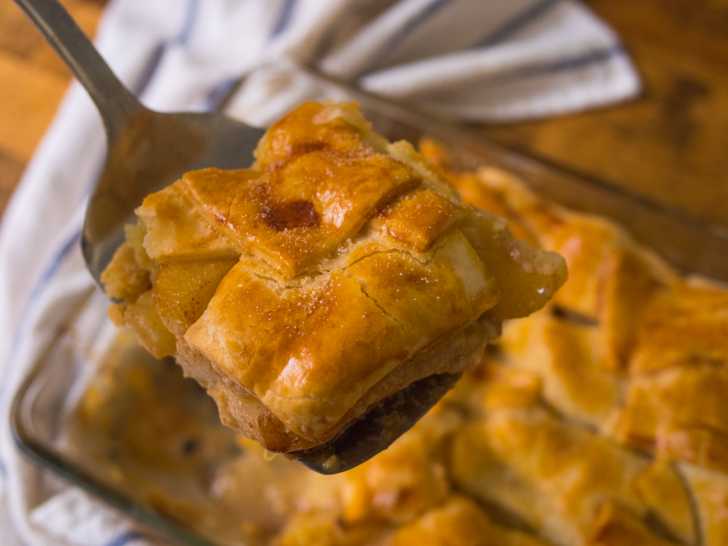 You can think of a pandowdy kind of like a deconstructed pie. It still has a delicious, warm fruit filling, but since the pie dough bakes on top, there's no chance of any of it getting soggy. Every bit of dough bakes up as golden brown and flaky as you could hope for.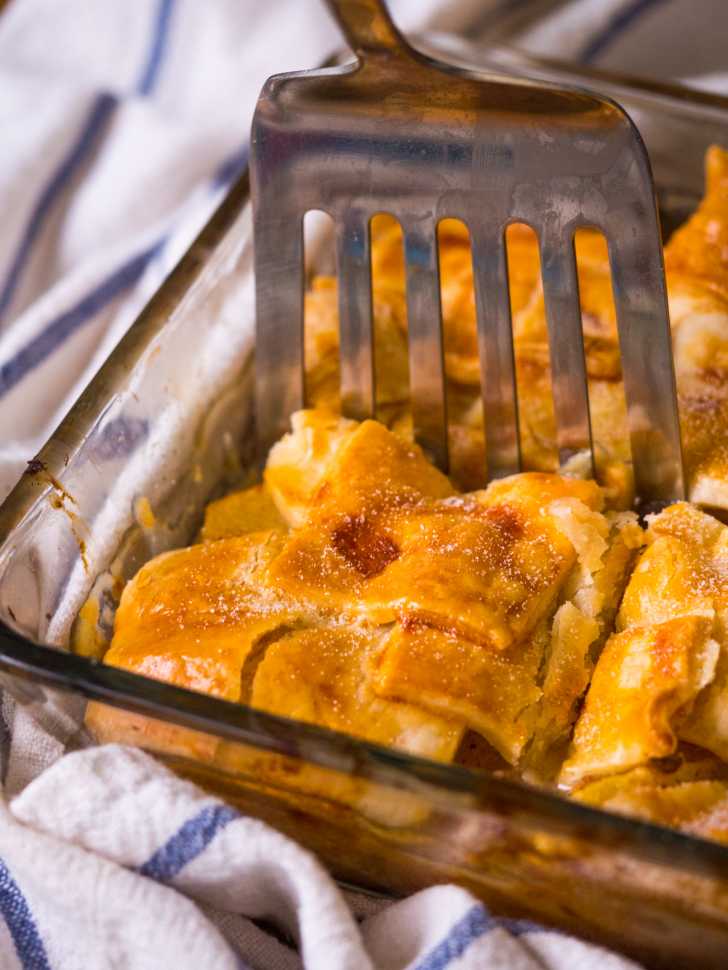 It's a great thing to make when you have leftover scraps of pie dough, but not enough to make another pie. (Or for those instances when you don't really feel like putting in the effort to make an entire pie.) You can also use refrigerated pie dough and slice it up into squares or rectangles that get arranged over the filling like a haphazard patchwork quilt.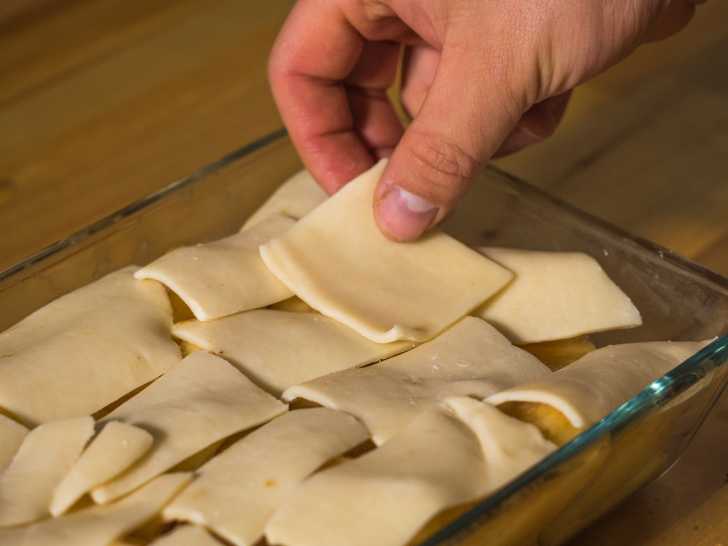 The filling here is simple – peeled and sliced pears mingle with some cinnamon, nutmeg, lemon juice, and a bit of brown sugar that bake into a tender filling that's sweetly spiced and well-balanced.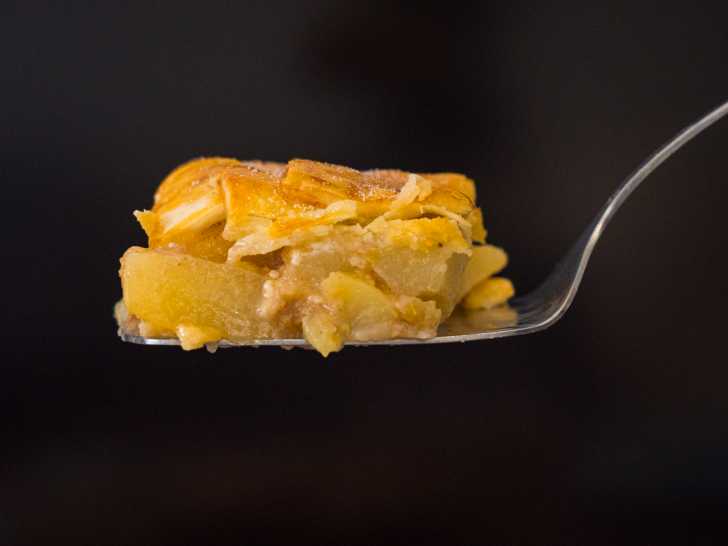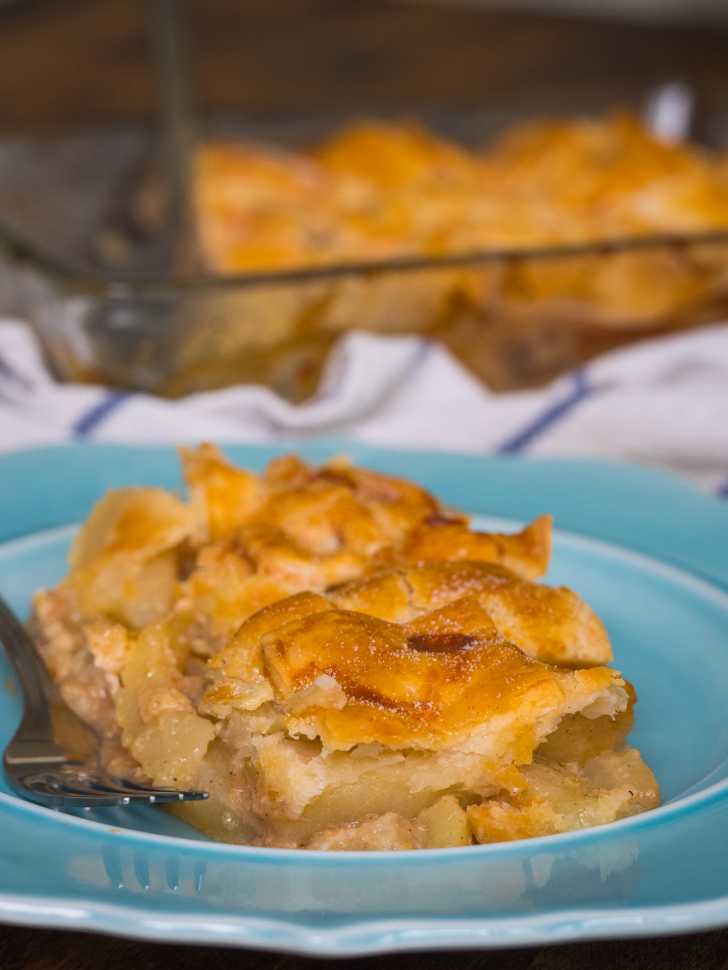 The pie crust topping gets a dusting of sugar before it heads into the oven, and it comes out delicately crisp in contrast to the soft pears below. One bite will leave you wondering why you haven't paid more attention to the pandowdy – it sure deserves it!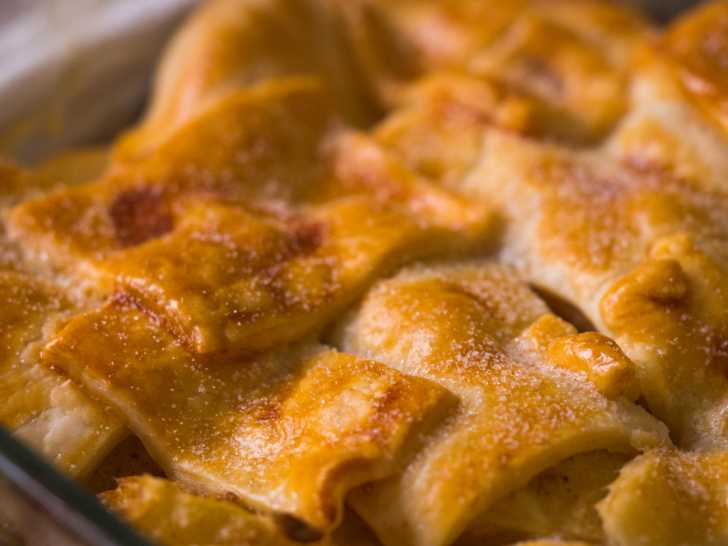 Spiced Pear Pandowdy
Ingredients
1 unbaked 9-inch pie crust
4 pounds ripe pears, peeled, cored and cut into 1/2-inch wedges
1 tablespoon all-purpose flour
1/3 cup brown sugar
2 tablespoons lemon juice
1/2 teaspoon cinnamon
1/8 teaspoon nutmeg
1/4 teaspoon salt
1 tablespoon butter, cubed
1 egg
Granulated sugar, for dusting
Preparation
Preheat oven to 375°F and roll out dough to 1/8-inch thickness. Cut into 2x3-inch pieces and freeze until firm, about 30 minutes.
Meanwhile, prepare the filling. In a large bowl, combine pears, brown sugar, lemon juice, flour, cinnamon, nutmeg, and salt. Pour into an 8x11-inch baking dish.
Arrange cubed butter evenly over the top and lay dough pieces over in a patchwork design, overlapping slightly, and leaving a few holes so steam can escape.
Beat together the egg with one tablespoon of water and brush over pie dough. Sprinkle with sugar and bake until top is golden brown and filling is bubbly, about 55 minutes. Let cool 15 minutes before serving. Enjoy!
SKM: below-content placeholder
Whizzco for 12T