A beautifully rich meatball recipe featuring herbs and spices synonymous with Northern Africa.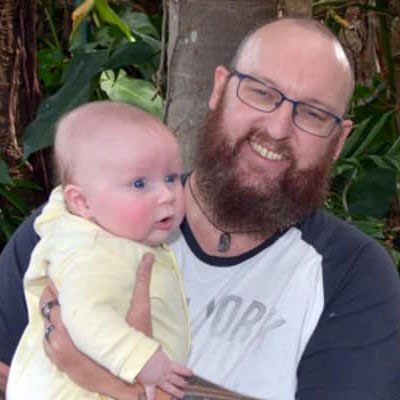 Jono Elderton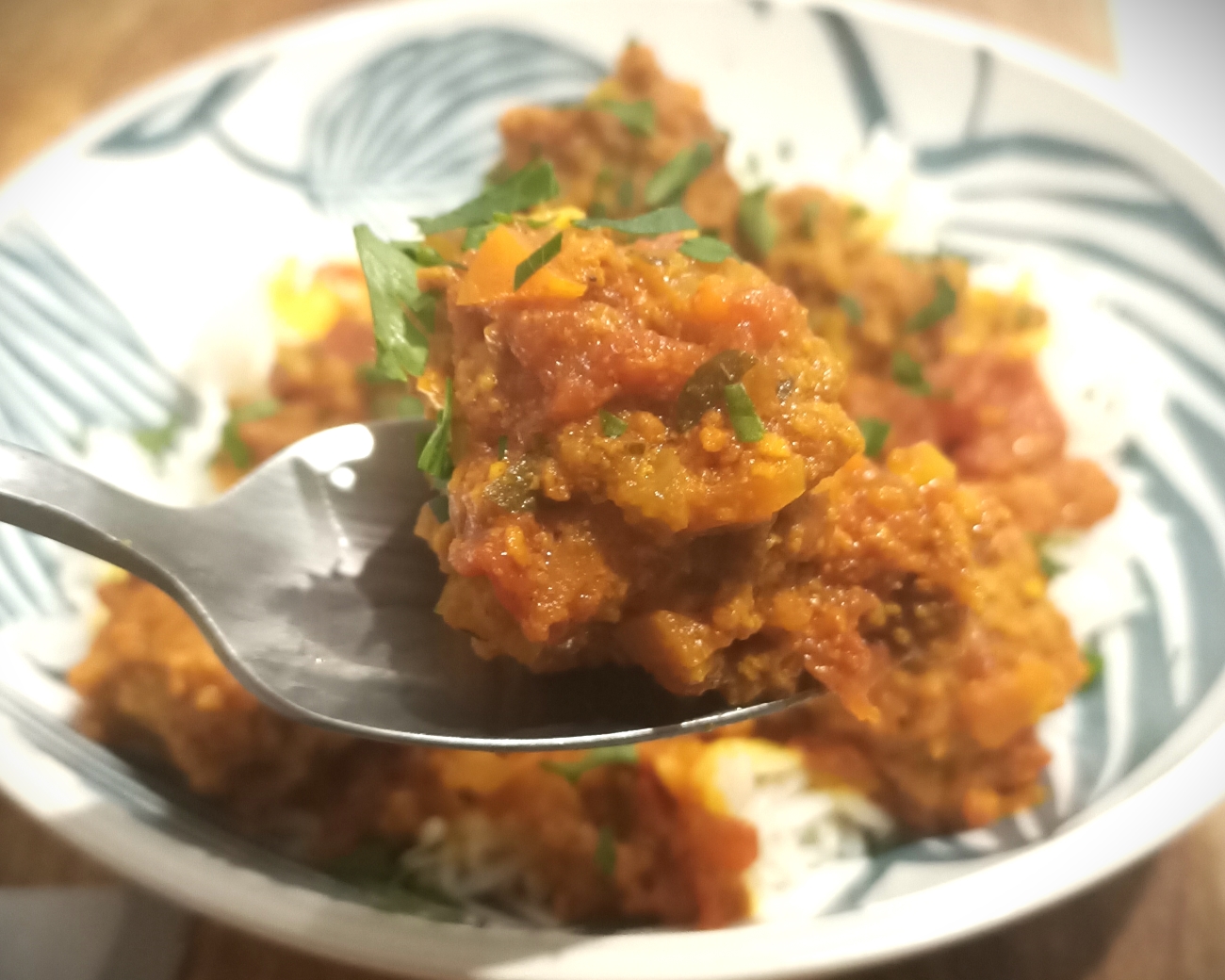 I've always been drawn to Moroccan cuisine for its bright colors and deeply earthy flavors. Slow-cooking classic Moroccan spices never disappoints. These brilliant herbs and spices can turn a pound of ground beef into a colorfully vibrant meatball and sauce meal that satisfies even the sternest flavor chaser.
Moroccan dishes, usually cooked in an earthenware slow cooker called a tagine, often take a simple starting point and then turn the disparate elements into an exotic, wildly exciting dish packed full of rich flavors and beautiful color. All you need to add is ballast – rice, potatoes, or couscous – to soak up as much of the tasty sauce as possible.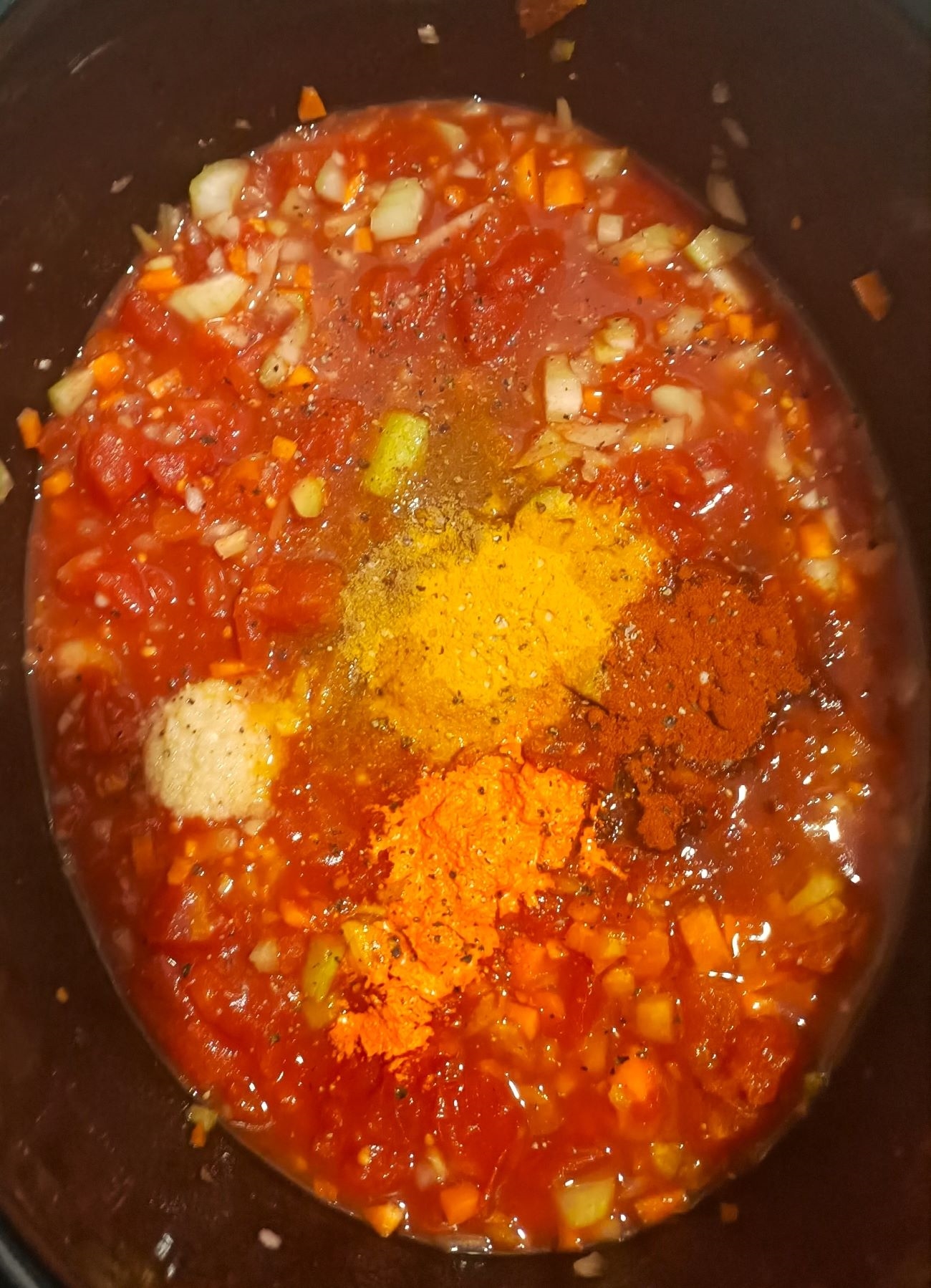 In this recipe, simple ground beef meatballs with celery, carrots, and onion, join with classic Moroccan spices including turmeric, paprika, cumin, and chili. Over a minimum of 6 hours the ingredients soak up all of the spices. A bright splash of saffron (alas only imitation saffron is suitable for my budget) provides a further touch of North African mystique and color to the resulting stew.
The recipe is almost completely set-and-forget once the sauce and meatballs are made: get the meatballs rolling in the morning, add them to the slow cooker along with the sauce, and return to them at the end of the day for a hearty yet intoxicating family feast. And, they make a brilliant make-ahead meal for work or for when life is at its busiest. With that flavor is locked in, dinner is ready to be served to the family or ready to heat-and-eat when in a hurry.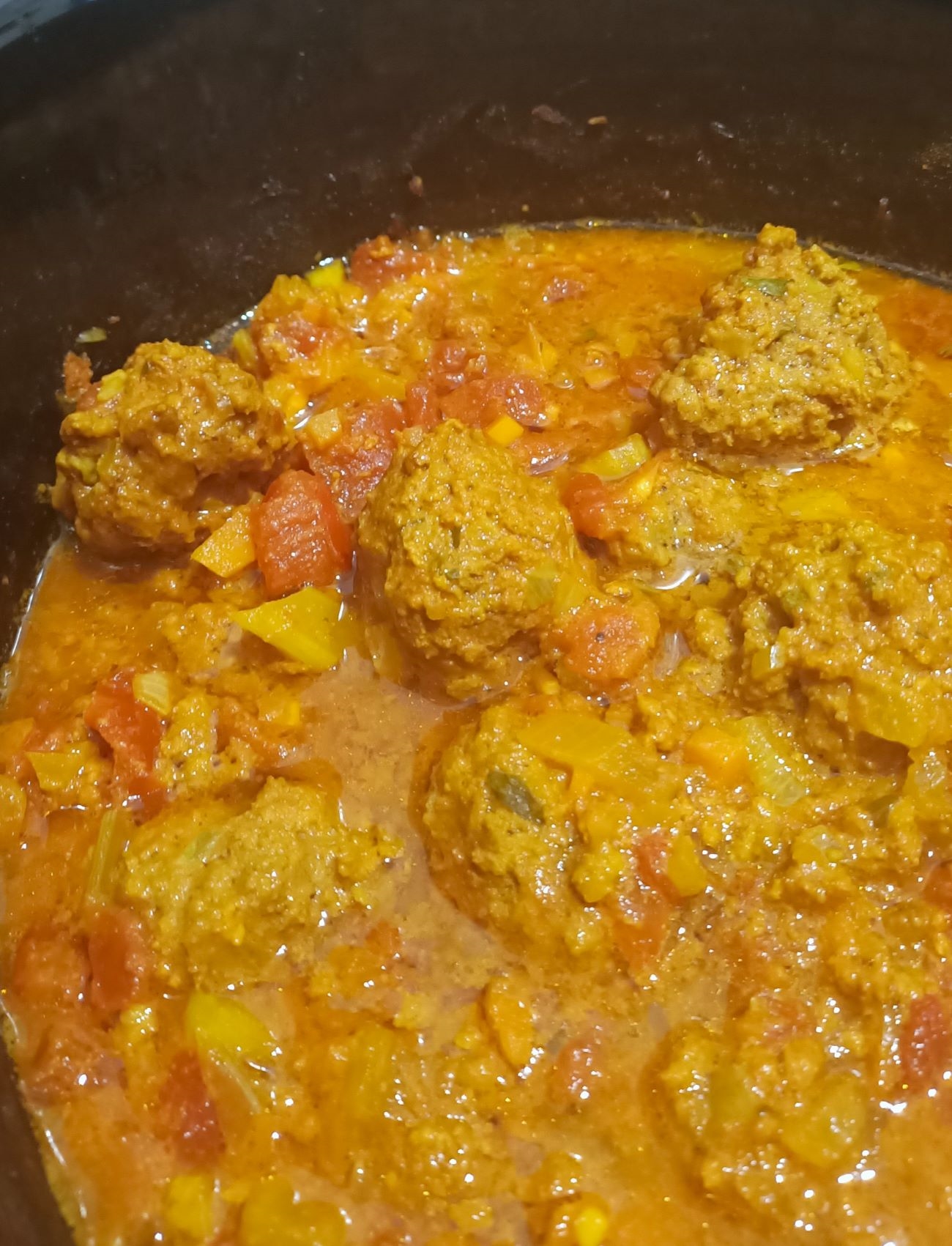 One thing worth noting. I make this Moroccan meatball recipe without browning the meatballs first, purely for flavor reasons. They take in so much more of the subtle spices when they go in without time in the pan (or air fryer first). While there's every chance you'll lose a meatball or two into the sauce, they tend to hold up nicely. If not, the lost beef creates another layer of taste that you'll be happy to spoon onto rice or couscous.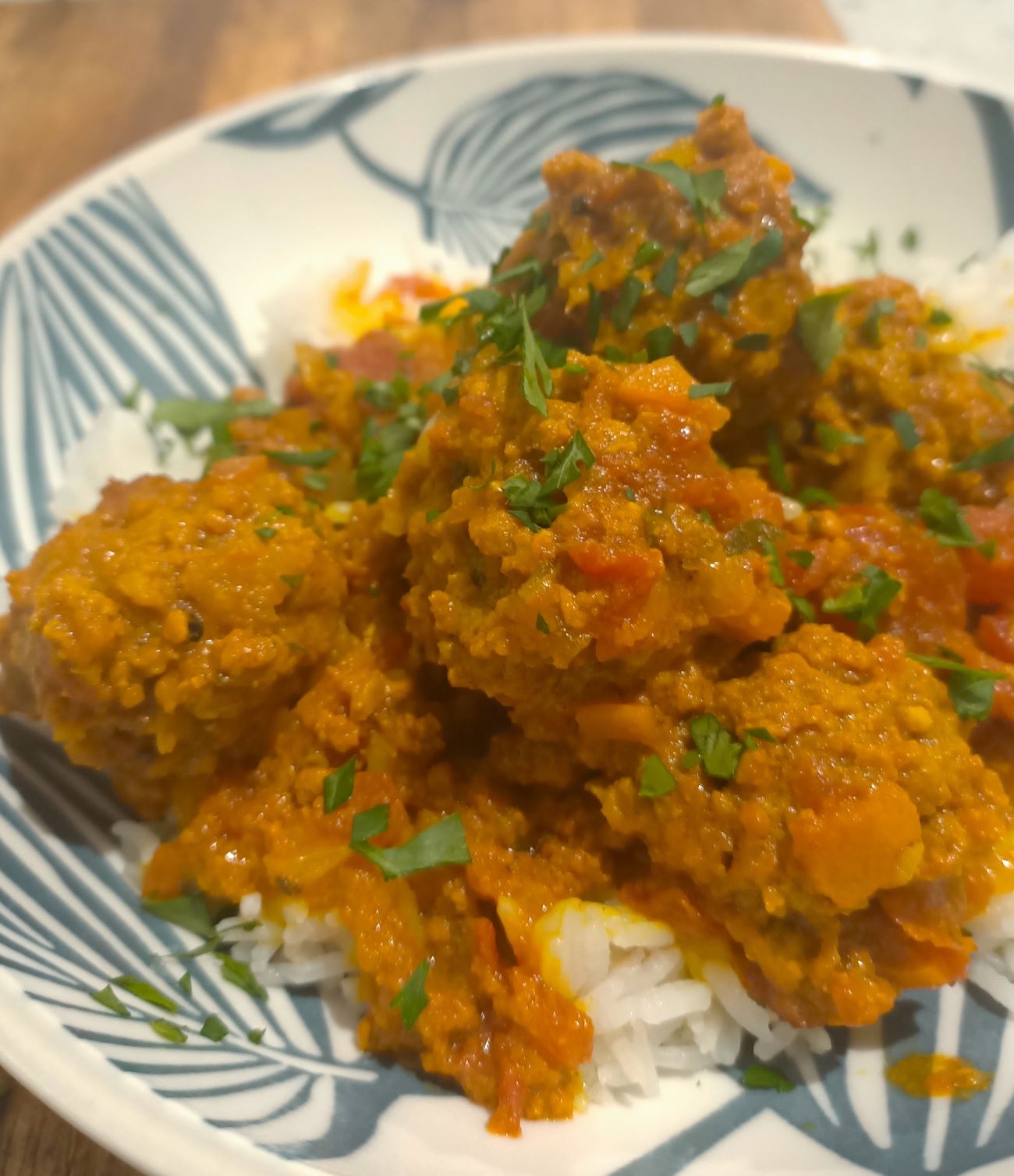 Slow Cooker Moroccan Meatballs
Serves 4
15m prep time
6h cook time
6h inactive
For the Sauce
2 x 15 oz canned diced tomatoes
1 cup beef stock
2 -3 medium stalks celery, finely chopped
1/2 yellow onion, finely chopped
1 large carrot, finely chopped
2 teaspoons sweet paprika
1 teaspoon minced garlic
1 teaspoon turmeric
1 teaspoon cumin
1/2 teaspoon imitation saffron (can use real saffron)
Kosher salt and black pepper, to taste
For the Meatballs
1 lb. ground beef
1/2-1 cup bread crumbs
1 egg
1/2 yellow onion, finely chopped
2 tablespoons parsley, finely chopped
1 teaspoon chili powder
1 teaspoon cumin
1 teaspoon garlic powder
Kosher salt and black pepper, to taste
Preparation
Pour tomatoes, beef stock, and chopped vegetables into the slow cooker. Stir to combine.
Add remaining sauce ingredients, then stir thoroughly. Set cooking temperature to low.
While sauce is heating in the slow cooker, place ground beef into a mixing bowl.
Add remaining ingredients then stir together, until mixture is combined thoroughly.
Wet hands (to help from sticking) and shape meatballs, about the size of a golf ball. When all is used, place meatballs carefully into the sauce and sprinkle with salt and pepper.
Cook meatballs as sauce at a low temperature for a minimum 5 - 6 hours, stirring occasionally. Serve with rice, couscous, or mashed potato. Garnish with freshly chopped parsley
Recipe adapted from Jamil Ghar
SKM: below-content placeholder
Whizzco for 12T