This fancy technique is super easy to do and it makes a BIG difference.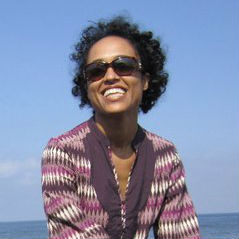 Sarah Cool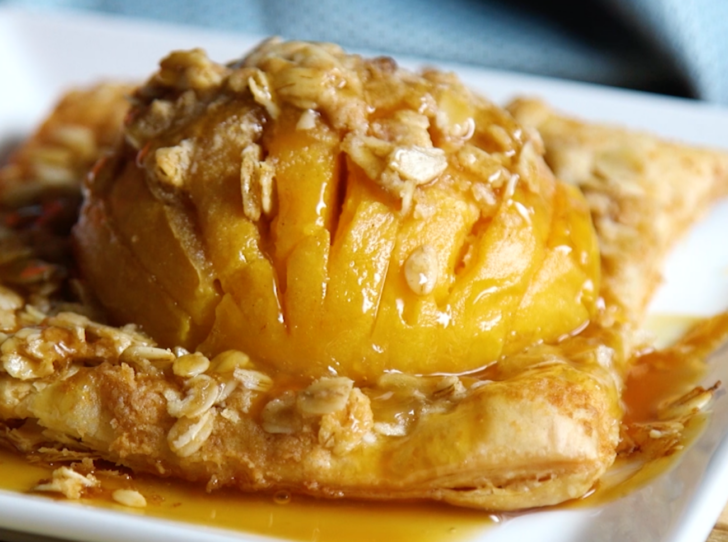 We've got a fabulously simple yet incredibly elegant dessert that you absolutely must try while one of the summer's best fruits, peaches, are in season. What looks like a pastry-chef quality dessert is actually super simple to make right in our own kitchens. The elegant look comes from a technique called "hasselback." A sharp knife and a steady head are all you need to execute this elegant display on anything from peaches to potatoes.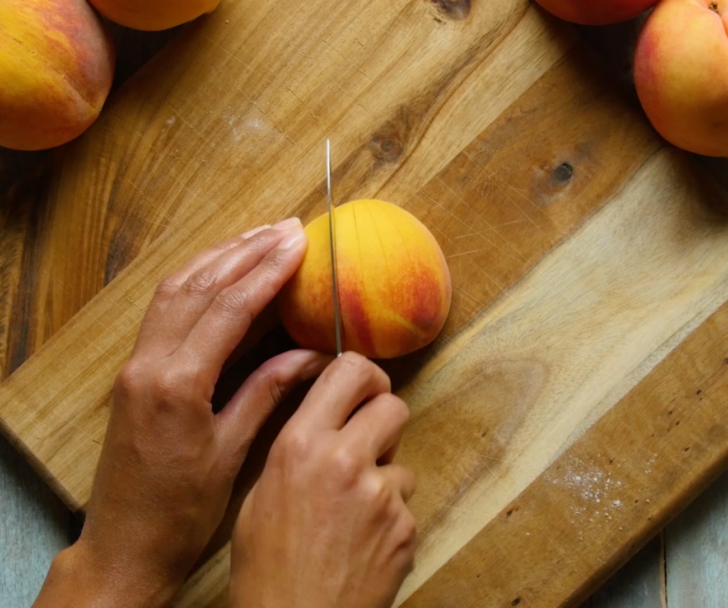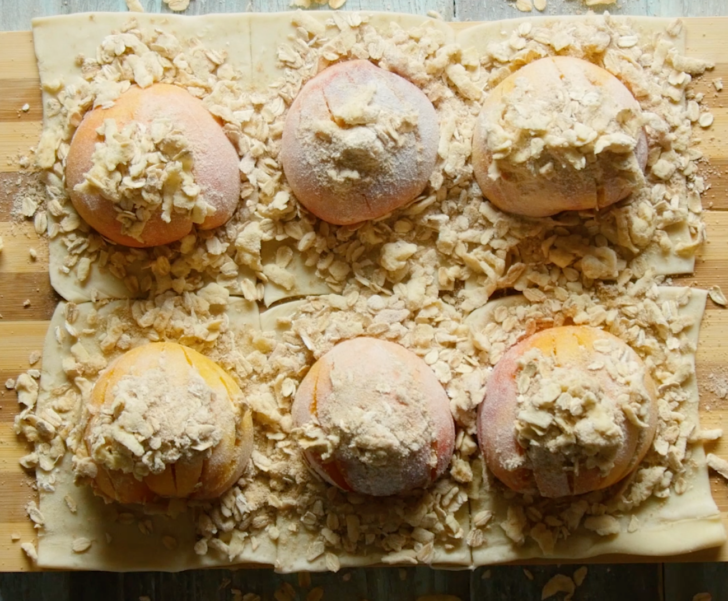 Baking peaches is a great way to bring out their natural sweetness, and of course, adding a little bit of sugar always helps things along. We especially enjoy the little bit of toastiness that comes from the rolled oats and a little bit of butter helps to balance out all of this amazing flavor. Our halved peaches once cut into fans are ready to be filled with this deliciously simple crumble. The peaches are set atop a slice of puff pastry and then are sent off into the oven to complete their mission: to turn into a gorgeous peach and puff pastry treat.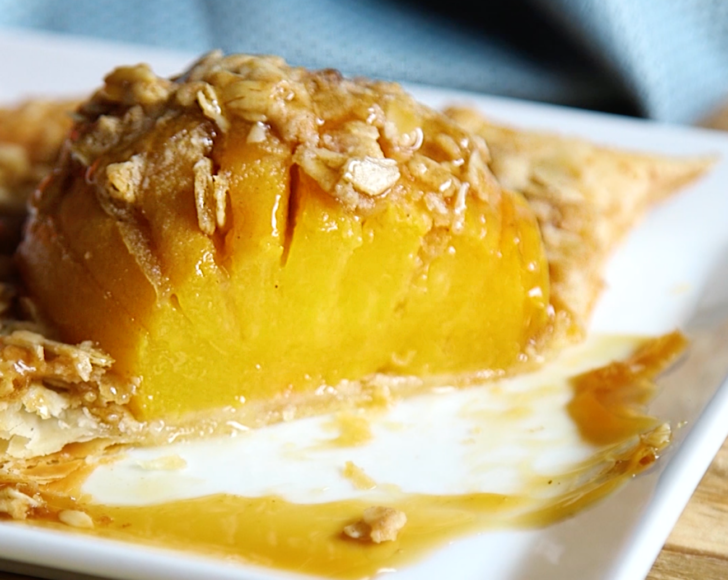 What comes out of the oven has all the familiar flavors of a peach pie but in a very elegant display of culinary craftiness. We've served these for dinner parties with friends, or just on a random weeknight when we have a little extra time to make something special for our family. Guests will oooh and ahh over how pretty it looks and how amazing it tastes. If you're feeling extra decadent, go ahead and top this with some fresh cream or a generous scoop of vanilla ice cream. Enjoy!
Hasselback Peach Pie
Ingredients
3 large firm peaches
1 package refrigerated puff pastry
½ cup brown sugar
½ cup all-purpose flour
¼ teaspoon kosher salt
½ cup unsalted butter, chilled and grated
1 cup rolled oats
1 teaspoon cinnamon
Preparation
Preheat oven to 375°F. Line a baking sheet with parchment paper and coat with cooking spray.
Mix brown sugar, flour, salt, rolled oats, cinnamon, and butter in a medium bowl with a fork until crumbly. Set aside.
Cut peaches in half and remove pits. Place peach cut side down and, using a sharp knife, cut thin slices evenly across peach, making sure to not cut all the way through. Set aside.
Roll out puff pastry and cut into 6 equal-sized squares and transfer to prepared baking sheet. Place peaches in center of each puff pastry square. Use a knife to trace along outer edge of each peach. Carefully spoon crumble mixture between slices.
Bake for 20-25 minutes. Serve warm.
SKM: below-content placeholder
Whizzco for 12T