This stove top version of the hearty Italian classic features colorful peppers and kalamata olives!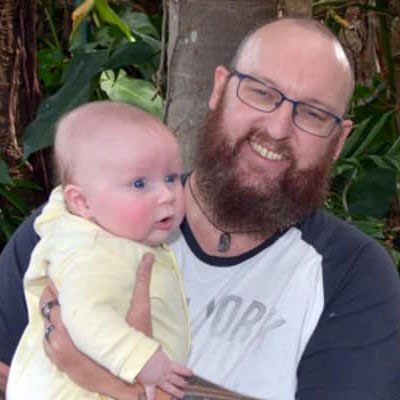 Jono Elderton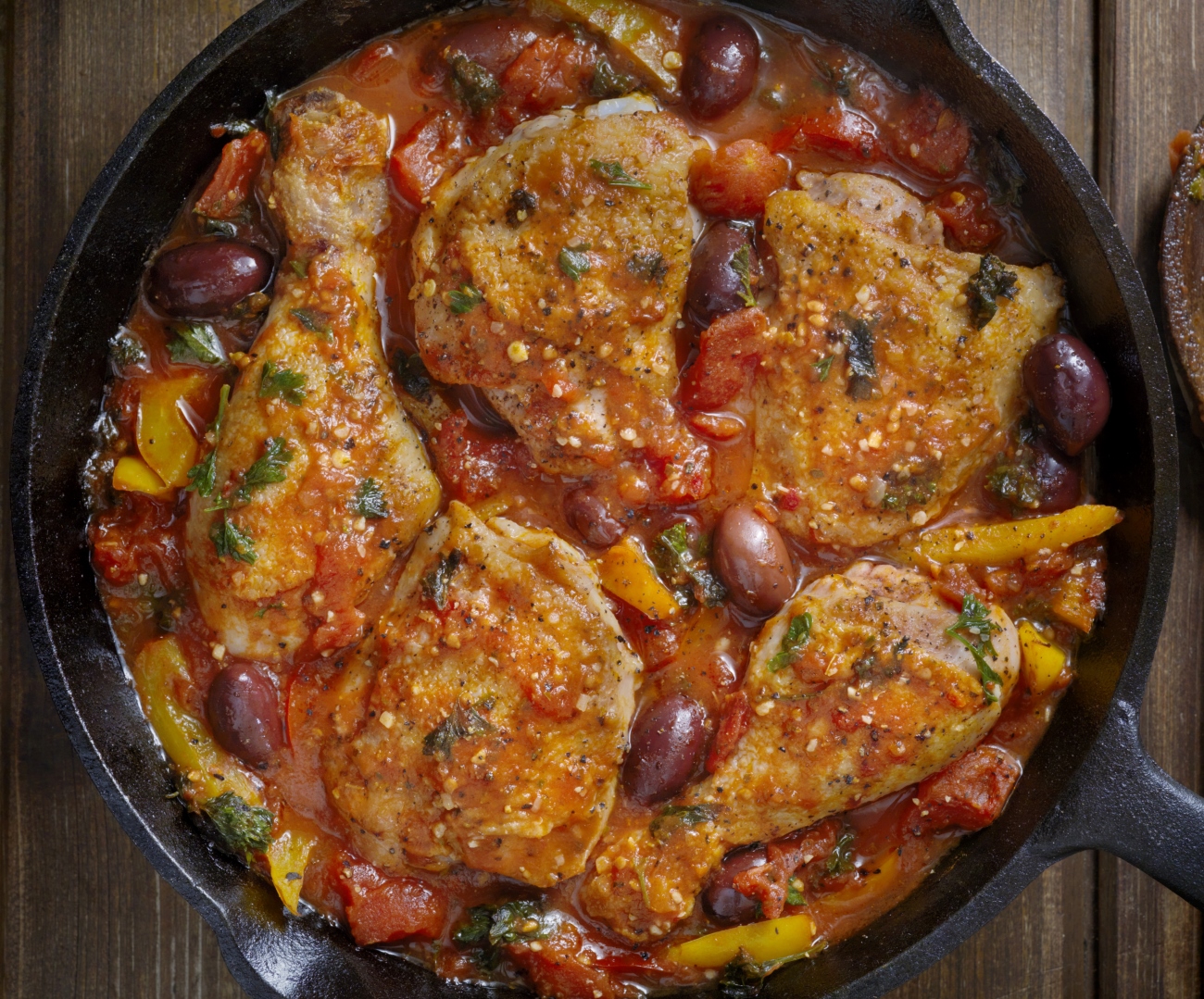 Chicken cacciatore is a classical homestyle Italian meal that's brilliant for feeding the family or for freezing ahead of a busy work week. The aroma of rustic herbs, sweet, colorful peppers, and tomatoes simmering on the stovetop fill the house with delight, and really stoke up your appetite for when the fall-apart chicken and salty kalamata olives hit your taste buds!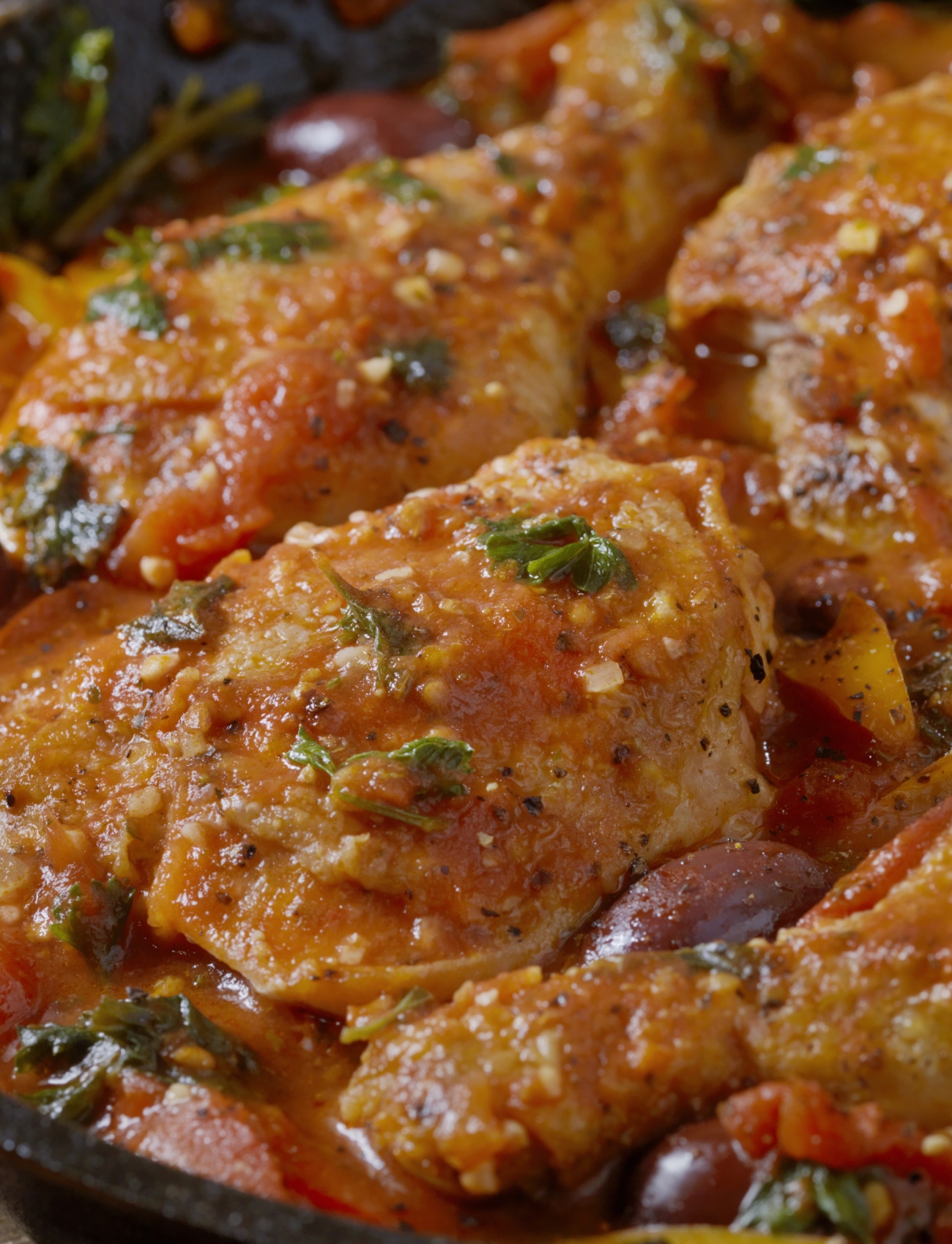 There are quite a few variations of chicken 'catch.' Our rustic recipe (cacciatore translates to "hunter" in Italian and was originally a campfire meal) is a cost-conscious and time-saving version that uses chicken thighs and drumsticks for the meat component, in combination with red and yellow peppers and crushed canned tomatoes. As long as you use white wine, olives, and a typical Italian-style soffritto base of onion, celery, and carrot, you can't go wrong with the cacciatore's veggies or the cuts of chicken!
The natural sharpness and minerality of white wine creates a lighter yet earthier flavor than the richer red varieties. You'll find more depth to the contrast of herbs and spices, while the saltiness of the kalamata olives really comes through in the Chicken Cacciatore sauce to offset the sweetness of the tomatoes.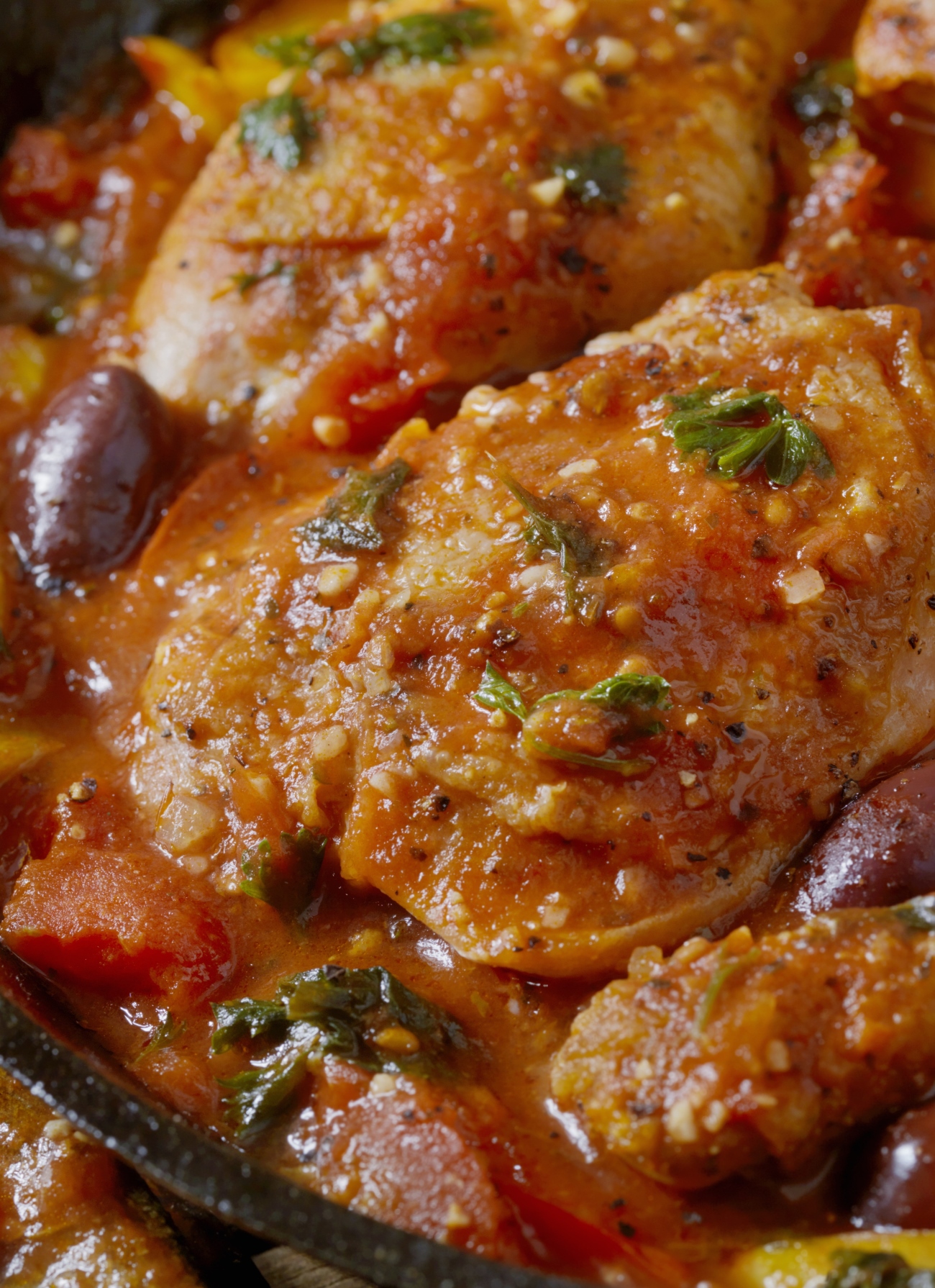 The best thing about chicken cacciatore is the recipe's simplicity. Make sure your chicken is browned first, then follow a logical, step-by-step process of adding the vegetables, herbs, and re-introducing the chicken pieces to simmer, before the flourish of kalamata olives cap the finish. You can do it all comfortably inside the hour, in a Dutch oven on the stovetop.
Chicken cacciatore goes perfectly with spiral pasta, or thicker types such as shells or rigatoni, because the sauce just loves adhering to the ridges and pockets. If pasta doesn't tickle your fancy, then creamy mashed potatoes are brilliant at sopping up all that delicious sauce!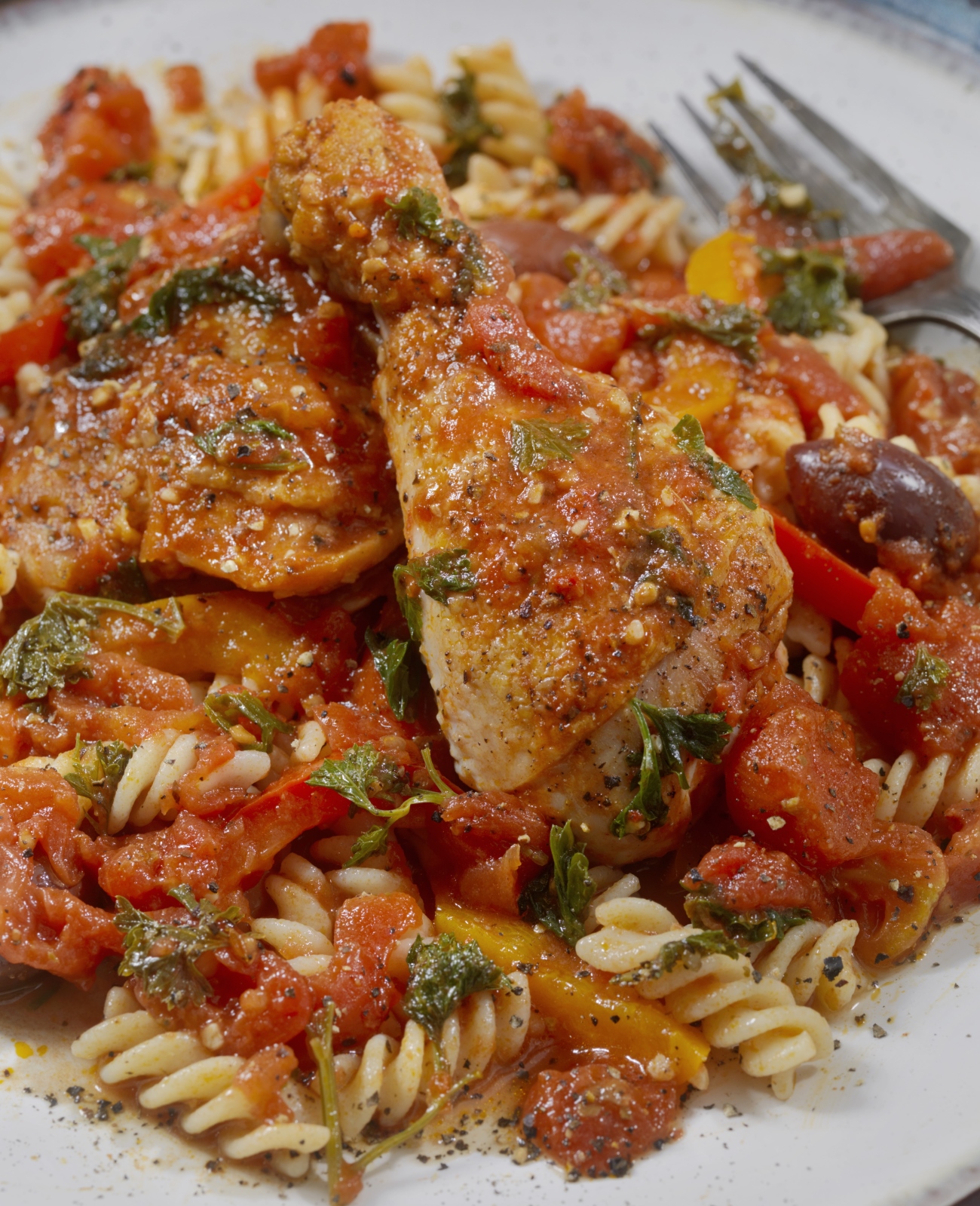 Rustic Chicken Cacciatore
Serves 4-6
15m prep time
45m cook time
Ingredients
3 tablespoons olive oil
2 lb chicken drumsticks and thighs, trimmed, skin on
1 large medium yellow onion, finely chopped
2 celery stalks, chopped finely
1 medium carrot, chopped finely
1 yellow bell pepper, chopped into strips
1 red bell pepper, chopped into strips
2 tablespoons minced garlic
1 cup white wine (Chardonnay)
2 x 14 oz canned crushed tomatoes
1 teaspoon brown sugar
3 tablespoons Italian herb mix
2 tablespoons fresh parsley, chopped roughly
1 cup chicken stock
1 cup pitted Kalamata olives (whole)
Kosher salt and black pepper, to taste
Preparation
Heat the oil in a large casserole dish over medium-high heat. Add the chicken pieces and cook for 8-10 minutes, or until browned all over. Transfer to a plate and set aside.
Add the onion, garlic, celery, carrot and bell peppers to the pan and cook over low heat for 5 minutes, or until the onion softens. Return chicken pieces to the pan, add the white wine and simmer briefly (1-2 minutes).
Add the crushed tomatoes, brown sugar, vinegar, herbs and chicken stock. Bring to the boil, then reduce heat to low and cook, covered, for 20 minutes, stirring occasionally. Add the olives and cook for a further 10 minutes.
Transfer chicken to a platter, and sprinkle generously with salt and pepper. Cook the sauce over high heat for 5-6 minutes, until the liquid has reduced. Pour sauce over the chicken, and season with salt and pepper. Serve with the pasta noodles of your choice.
Recipe adapted from The Mediterranean Dish
SKM: below-content placeholder
Whizzco for 12T