Don't be afraid of the butter! It makes all the difference.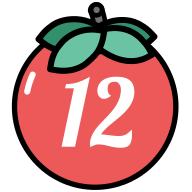 Dom Ruane
How do we make mashed potatoes something truly special? Joel Robuchon, a French pioneer of fine dining, thought…BUTTER. Pommes Puree is the creamiest and most buttery mashed potato recipe you'll ever come across. The potatoes are cooked down until they're fall-apart tender, then riced to help prepare them for the next ingredient, the butter, almost one pound of butter! Pommes Puree is an elegant side dish to any soiree but I've been known to make them on a weeknight when I just wanted to enjoy a warm, comforting serving of velvety mashed potatoes. You've got to try this method! I'm sure it will be life-changing.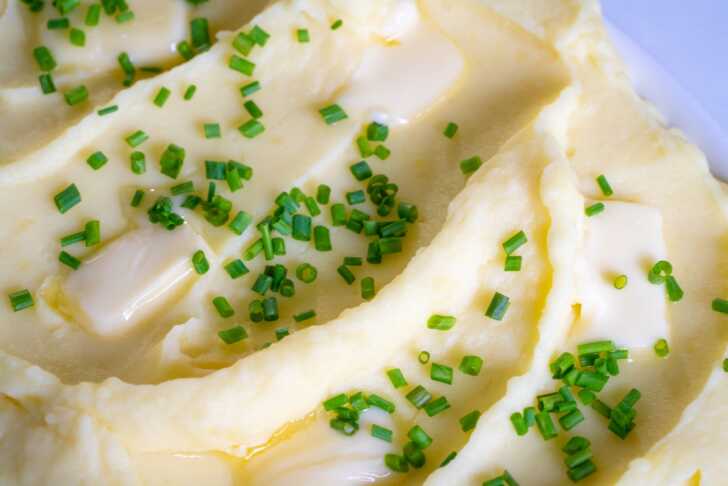 What I find so remarkable about this recipe is that it is honestly very simple but the end result couldn't be more luxurious. The process itself is what you are already familiar with for making mashed potatoes: peeled and cubed potatoes boiled down until tender. I boil the potatoes with garlic, a bay leaf, and sprigs of thyme to infuse the potatoes with flavor. It's a simple yet effective way to build depth to what is the blank canvas of a potato.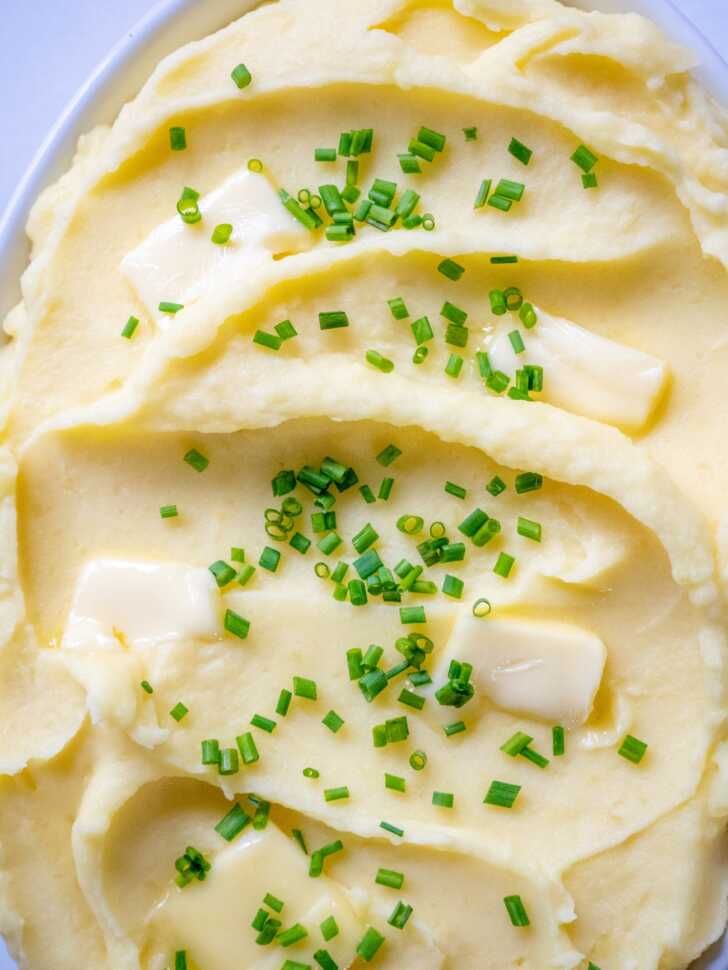 Once fall-apart tender, I put the potatoes through a ricer, it's a kitchen device that breaks down the potato into rice-shaped pieces. Here's where the butter makes its grand entrance; about half of the butter is folded in with the riced potatoes and begins to melt into creaminess. I'll add the milk and slowly incorporate the remaining cubes of butter until the potatoes become velvety soft. Now is a good time to taste for seasoning and add a little more salt and pepper, as needed. All that's left is to plate! I'll get this into a bowl or serving platter and garnish the pommes puree with fresh slivers of bright green chives.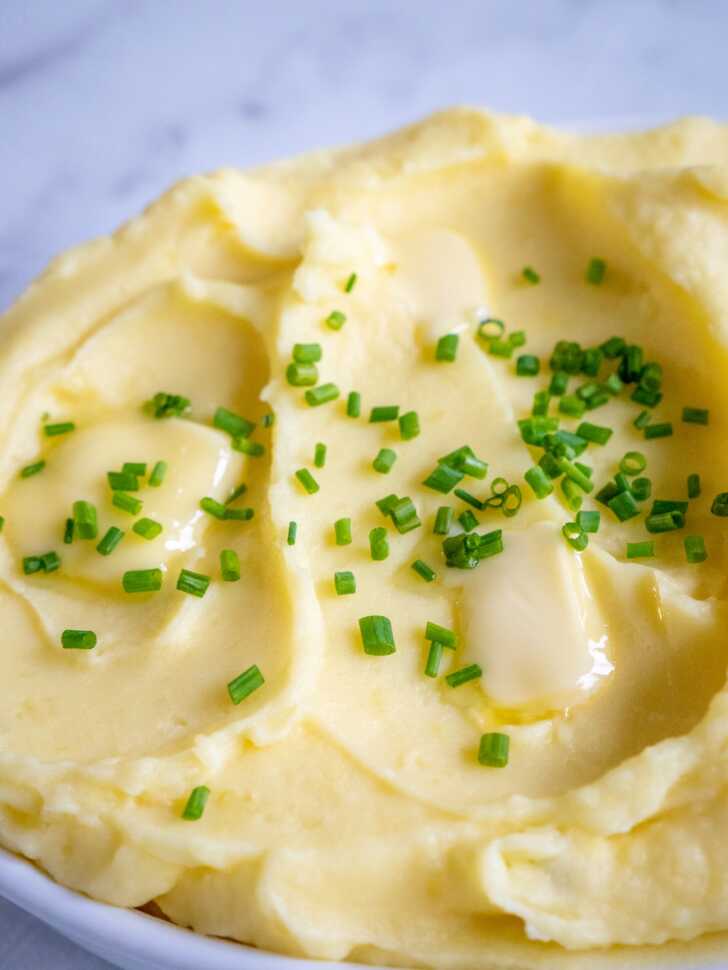 The once humble potato has been transformed into an elegant, luxurious pommes puree. I typically save this for a more formal or festive occasion but there's no reason why these can't appear on your weeknight dinner menu, too. When you're looking for a bite of something warm and comforting, you can't beat a silky and rich mashed potato. Pommes Puree is something worth celebrating. Enjoy!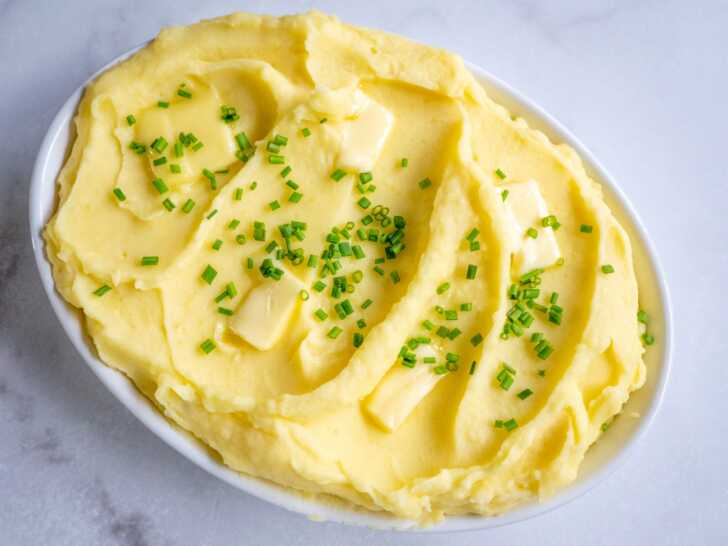 Pommes Puree is a part of the Midnight in Paris menu at Table for 12. It was served with Salade Paysanne, French Braised Short Ribs, and Soufflé L'orange.
Pommes Puree
Serves 6
15m prep time
30m cook time
Ingredients
2.5 lbs. Yukon gold potatoes, peeled and chopped
1/2 cup whole milk
3 sticks unsalted butter, cubed
3 cloves garlic, crushed
3 thyme sprigs
1 bay leaves
1/4 cup chives, finely chopped
Kosher salt and freshly cracked black pepper, to taste
Preparation
Boil potatoes in salted water with bay leaves, thyme and garlic until tender, about 25 - 30 minutes.
Using a ricer, rice all the potatoes into a bowl with half the butter. Add in the milk and gradually incorporate in the remaining butter, adding more as each bit melts.
Taste for seasoning. Plate and garnish with chives.
This recipe was featured in the Midnight in Paris Menu at Table for 12
SKM: below-content placeholder
Whizzco for 12T