Taco night is an almost weekly occurrence at my house. Tacos are easy to make, easy to clean up, and everyone loves them! However, sometimes I feel like I'm getting into a bit of a rut serving the same three taco dinner options – crunchy shell, burrito, and fajita. Not that there's anything wrong with the classics, but surely there are more creative taco recipes, right? The answer, of course, is a resounding yes! Here are our top 8 favorite taco dishes. Try one out this week!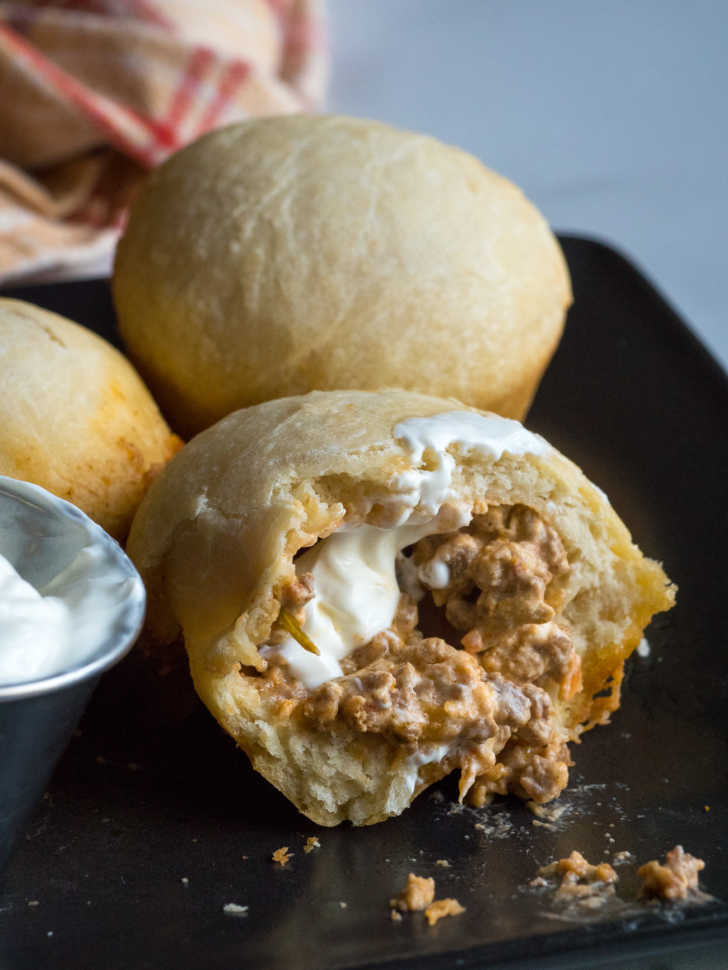 Our Muffin Tin Taco Bombs don't feature any tortillas, but they do give you a total taco experience in doughy pocket form. They're beefy and cheesy and make for a seriously irresistible appetizer, which is great news, because any time you can squeeze another opportunity for tacos into your day it's a win. Get the recipe here!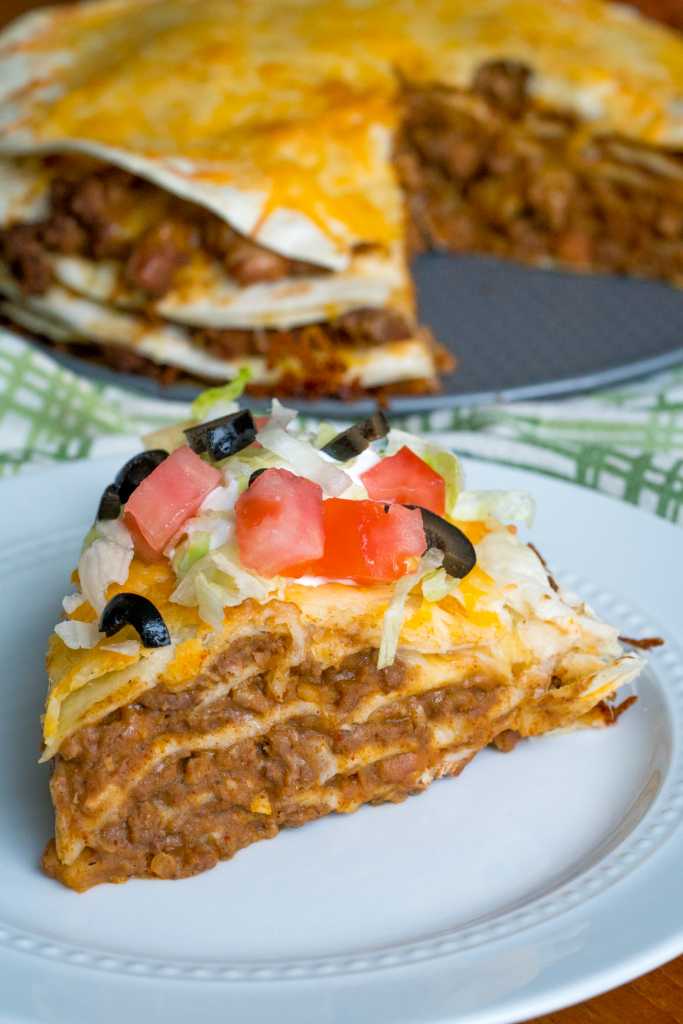 Each layer of this delicious taco pie is filled with hearty beef and beans, and plenty of ooey-gooey cheese. But here's the best part – you still get to top it however you like. A little lettuce, tomatoes, and sour cream wouldn't be amiss on the top of a slice of this. It's a different way to get your taco fix in, sure, but it's every bit as delicious. Get the recipe here!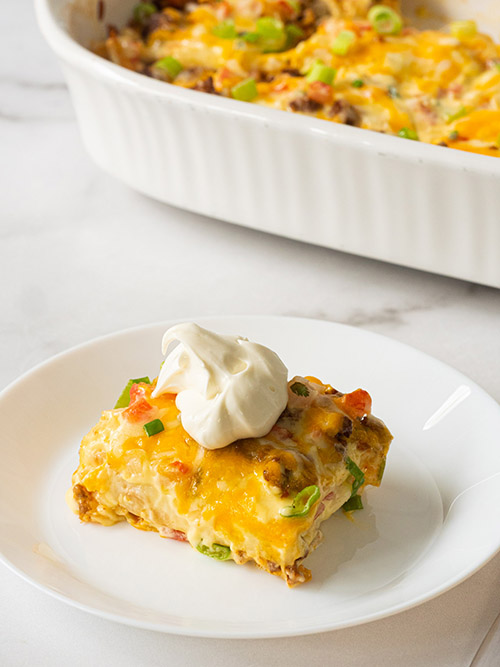 Tacos, or lasagna? That's a difficult choice! On one hand, you have spiced beef and cheese rolled up into a soft tortilla. On the other hand, you have layers of cheese, meet, and carbs. Why, oh why must we decide between the two? Now, you don't have to. Presenting: Cheesy Taco Lasagna. This dish leans more on the taco side with its seasonings and flavor profile, but that doesn't mean it's not overflowing with delicious cheese! This layered taco dish will satisfy your taco night craving while keeping things interesting. Get the recipe here!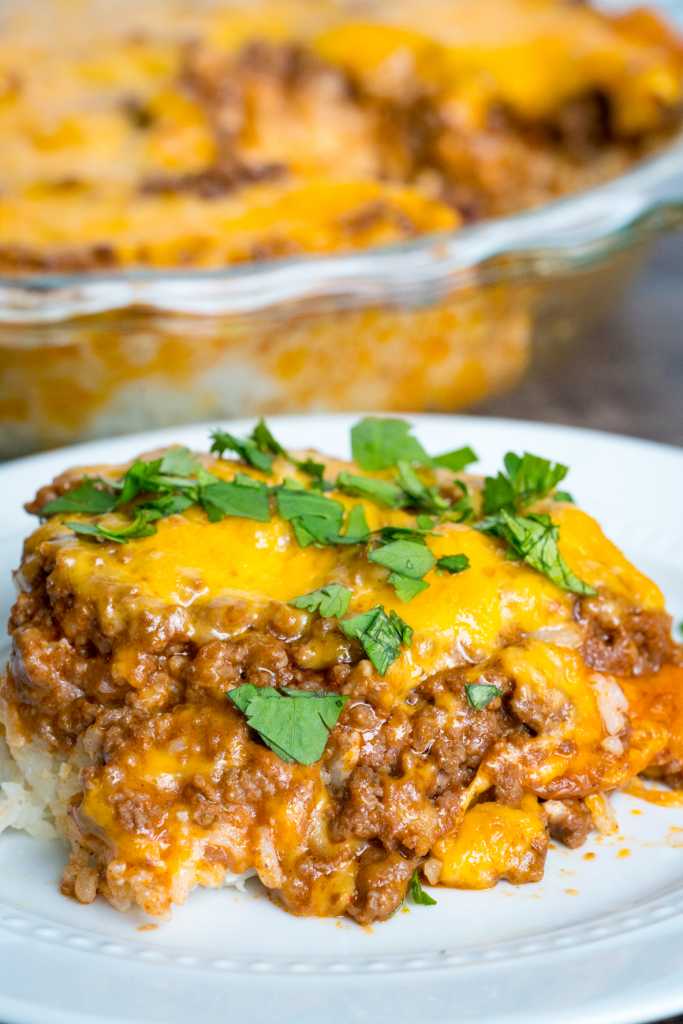 I am of the opinion that tacos are for more than just Tuesdays, but I recognize that it might be a bit much to have them every day of the week. Luckily, this sour cream infused rice bake has plenty of taco flavor to get you through to your next taco night, but is different enough that it doesn't feel like a repeat. It's creamy, filling, delicious, and easy to put together, so it's one of those dishes that you'll love making as much as your family will love eating it. Get the recipe here!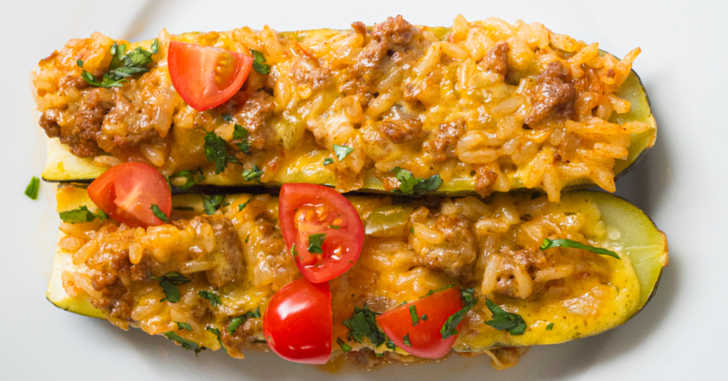 I've been trying to eat a little healthier these days, so when I discovered a zucchini taco recipe, I just had to give it a shot! Here's my twist on the delightful recipe. I bet you'll love this one as much as regular tacos, and you don't even have to feel guilty about indulging! Get the recipe here!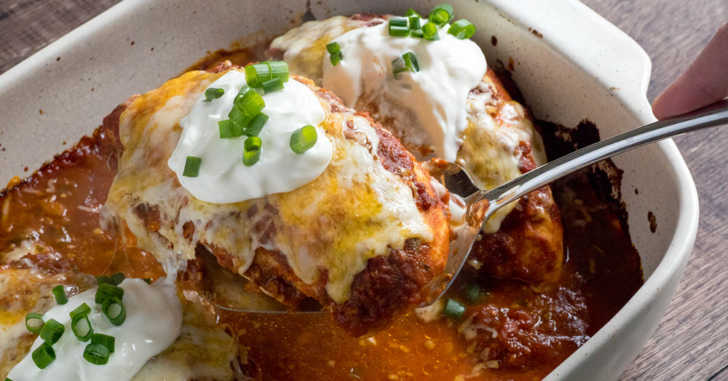 I'm always looking for easy meals that pack a flavorful punch. And if they happen to be a "dump everything into a casserole dish and bake" meal, then all the better! Not only is this dish simple to prepare with hardly any prep time involved, but it's on the healthier side. You can make it even healthier by replacing the sour cream with plain Greek yogurt. Let's take a look and see how easy this meal is to prepare! Get the recipe here!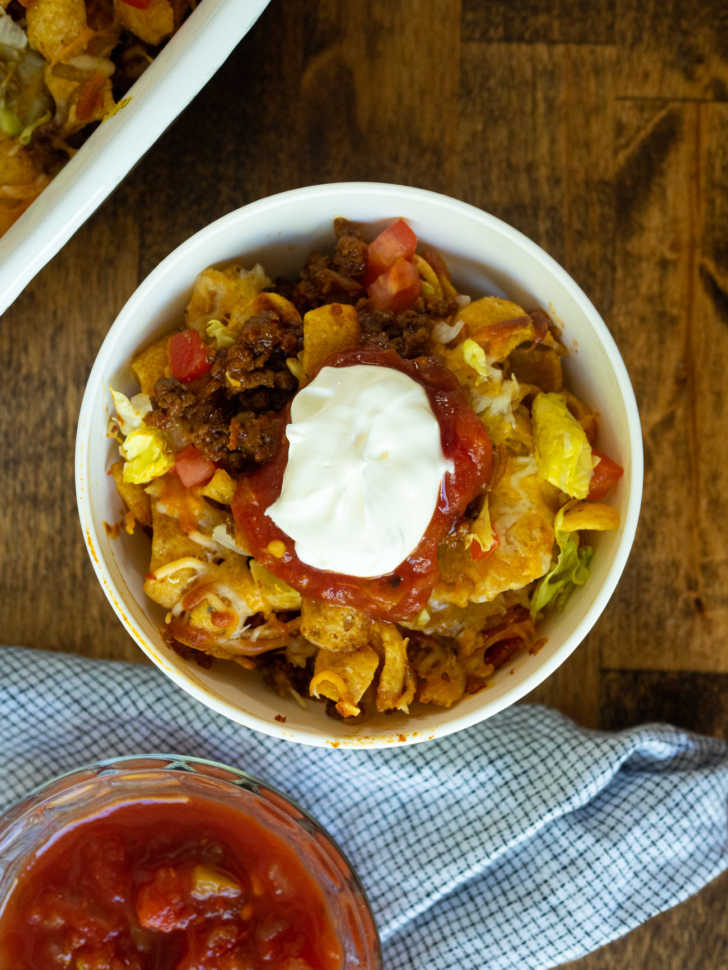 Who out there is a fan of the walking taco? You know the genius idea where you take a bag of chips, stuff it with your favorite taco fillings and then eat it with a fork? A portable bag of crunch and taco goodness for the win! Well, as we are wont to do here at 12 Tomatoes, we've taken that same concept and translated it into a casserole. You still get crunchy chips, you still get plenty of beefy, zesty taco deliciousness, you just get it out of a casserole dish! And while this version might not be quite as portable, it's a comforting dish that everyone loves just as much as the original. Get the recipe here!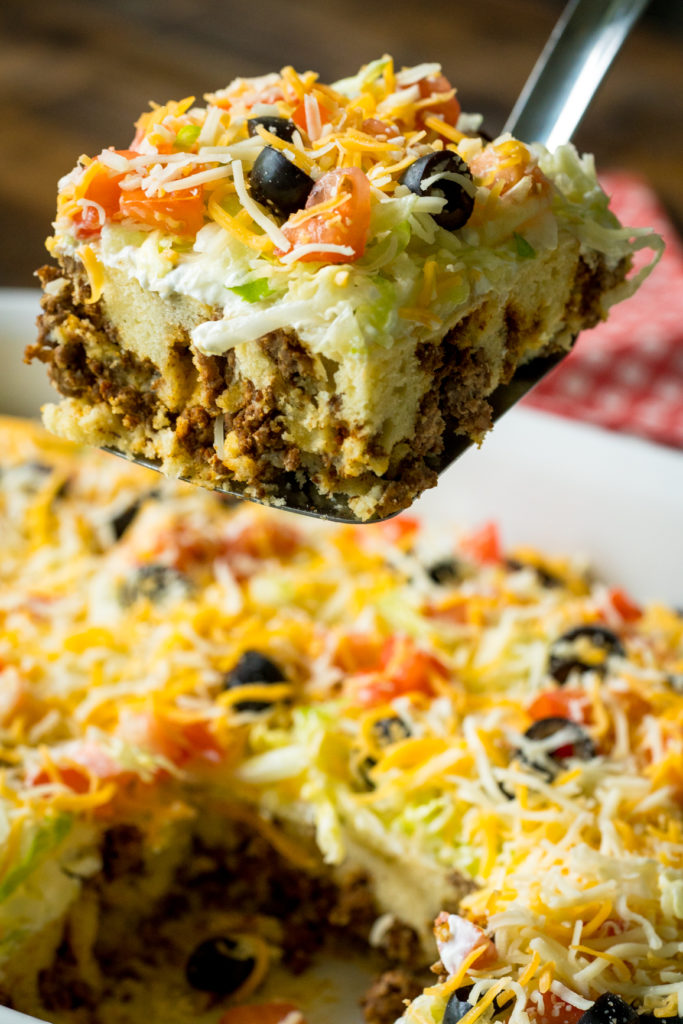 The one change we made that most distinguishes these from typical tacos is our use of biscuit mix instead of tacos or tortillas. Had we used tortilla chips or actual taco shells, they would have grown soggy once all of our yummy bonus ingredients were piled on top. We found that biscuit dough was a delicious compromise, since it settles into the beef a bit, plus it's sturdiness means you can pile whatever other toppings on top that you like! No need to reign it in here, go crazy and make this the taco casserole of your dreams. Get the recipe here!
SKM: below-content placeholder
Whizzco for 12T