A few simple ingredients make something absolutely extraordinary.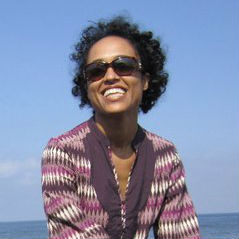 Sarah Cool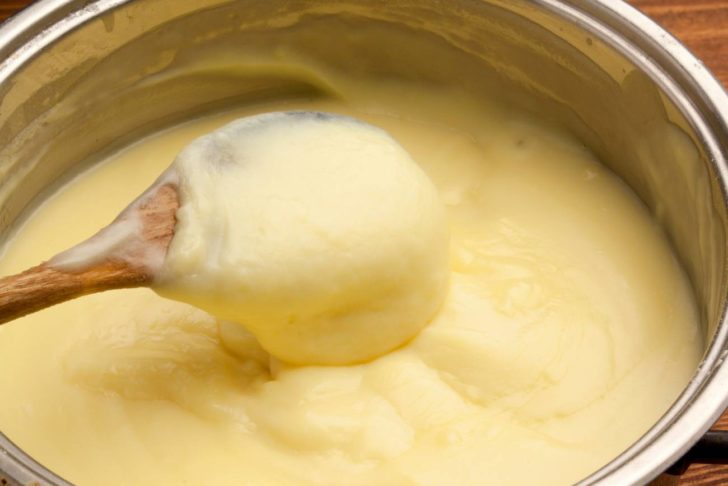 Anything topped with a sweet cream is definitely going to be on our favorites list, and this luxurious and creamy vanilla custard is right up there. We love to whip up a batch of this on the weekends and, if possible, scoop a dollop or two during the week to go on top of a bowlful of berries in the morning. It's also absolutely amazing served warm for dessert. We know the process can seem a little bit intimidating, but it's really pretty simple. Besides, once you make this you'll likely be making it again and again so it will become almost second nature!
An classic vanilla custard is a little old-fashioned but something as sweet and delicious as this will never go out of style. Simple ingredients, milk, cream, egg yolks, vanilla and sugar and a lot of whisking will result in a sweet, velvety thickened cream – a custard – that can be eaten on its own or served over top of just about anything, from berries to pancakes. We like to serve this as a dessert with almond or ginger cookies crumbled over the top, and, truth be told, we've been known to sneak a spoonful (or two or three) from the refrigerator in the wee hours of the night too. It's just that good.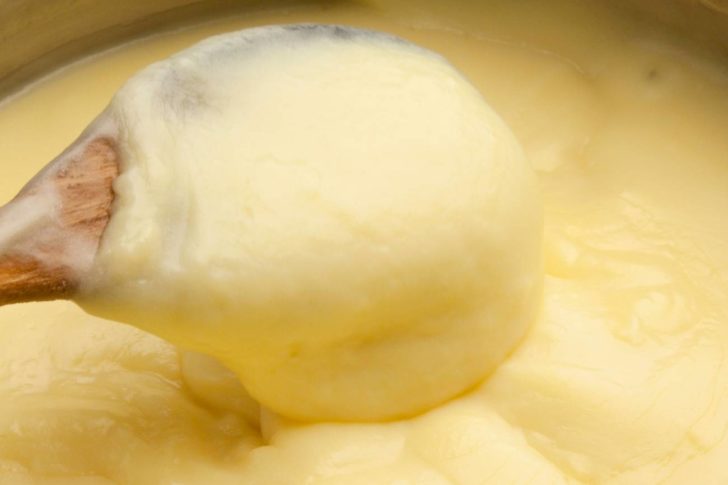 Between the pouring and whisking required to get the texture of the custard just right (and to cook the eggs) your arms will definitely get in their workout! If you've never made a custard before, don't let the process intimidate you; go slowly and just keep on whisking to make sure everything comes together. The finished product is a smooth and creamy custard that tastes positively divine. Expect to hear a cacophony of clattering spoons against bowls as folks attempt to scrape every last bit of custard from their dish!
Old-Fashioned Vanilla Custard
Ingredients
1 cup heavy whipping cream
1 cup whole milk
4 egg yolks
2 teaspoons vanilla extract
1 ½ tablespoons cornstarch
¼ cup granulated sugar
Preparation
In a saucepan over medium heat, combine milk, heavy cream, and vanilla extract. Stir continuously for 5 minutes. Remove from heat when mixture is hot but not boiling.
In a large heat resistant bowl, whisk together egg yolks, cornstarch, and sugar until well blended. Slowly pour hot cream mixture over egg yolk mixture, whisking constantly to prevent eggs from scrambling.
Return custard mixture back to original sauce pan now set on low heat. Stir for 8-10 minutes or until custard has thickened. Do not bring to a boil as the custard will curdle. Serve warm and refrigerate any leftovers.
Recipe adapted from Over Sixty.
SKM: below-content placeholder
Whizzco for 12T