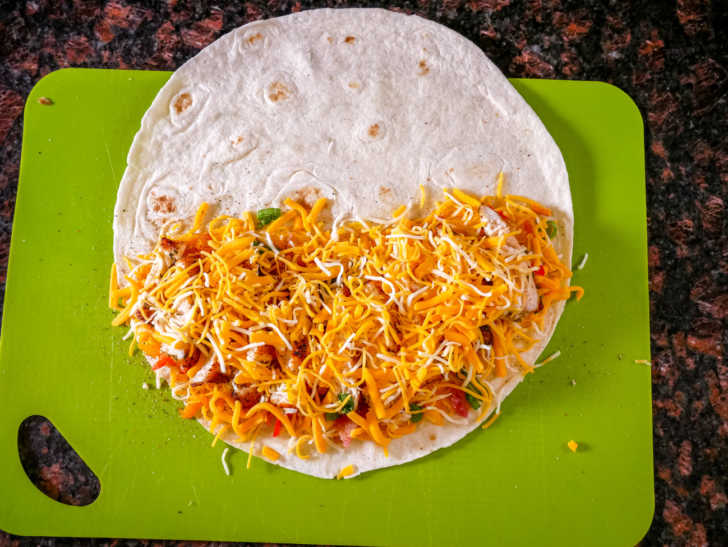 I know it might not seem like rocket science to make a quesadilla. We all know how it's done: cheese melted inside a tortilla. Sometimes we might add a protein, like chicken, but for the most part, a quesadilla really speaks for itself. It's a kids' menu staple and probably every college student's go-to late-night meal. I'm talking about a grown-up quesadilla that takes more than 30 seconds to make, and the difference in taste will elevate your expectations when it comes to a plain 'ol quesadilla.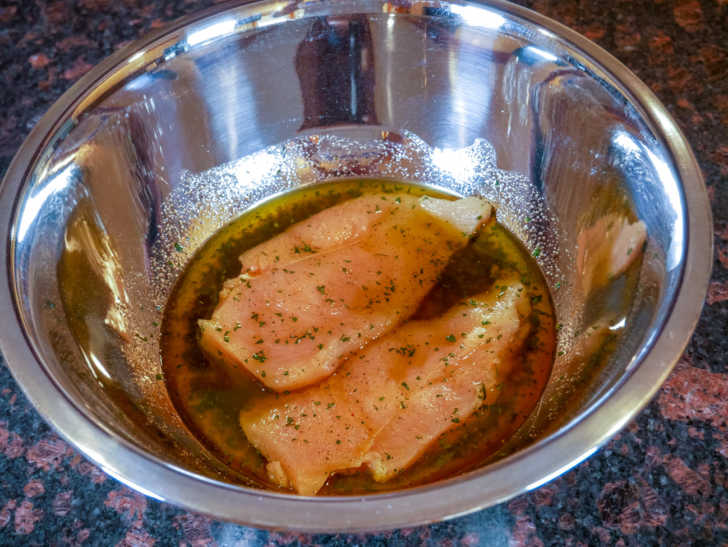 I start with a marinade for my chicken. Nothing plain or boring about this marinade, lemon zest, garlic and onion powder, parsley flakes, kosher salt and black pepper. I'll lightly drizzle the filleted chicken with olive oil and rub the spice mixture over the pieces. The chicken will marinate in the refrigerator for at least two hours. But I'm not done mixing up the flavor just yet. I promised this wouldn't be an ordinary quesadilla so I'm also whipping up a custom quesadilla spice blend. These two extra steps, with the chicken and the spice blend, will make this no ordinary quesadilla.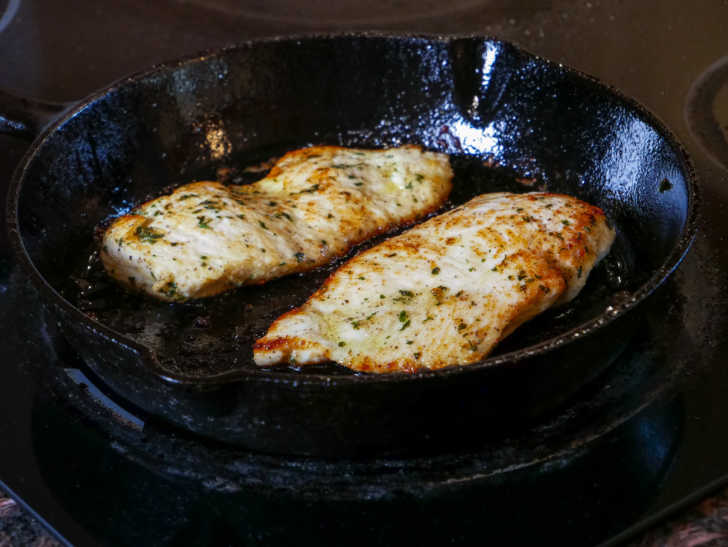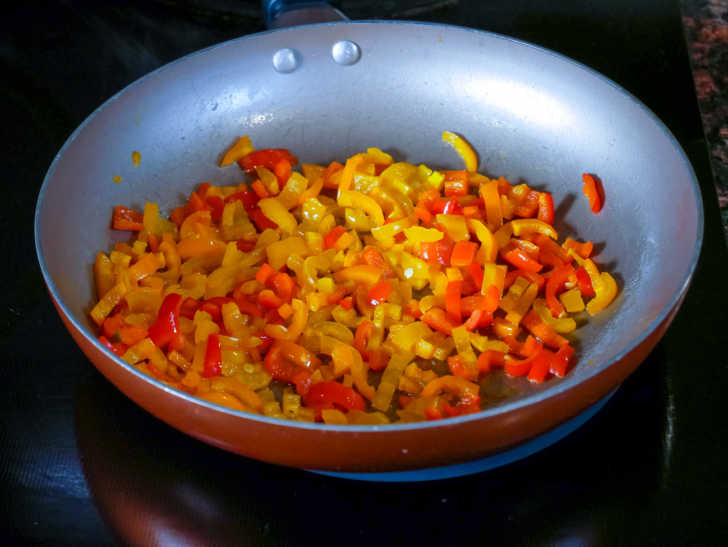 Here's another little secret: I add bacon. I bake my bacon and then dice it up to sprinkle into the quesadilla. Ok, let's put this all together! The chicken is sliced and placed over the top of a handful of a cheddar-Colby jack cheese blend. Next, a layer of sautéed peppers and onions and scattering of the quesadilla seasoning. I put the tortilla on my sandwich press and let all of this become toasted and melty and delicious.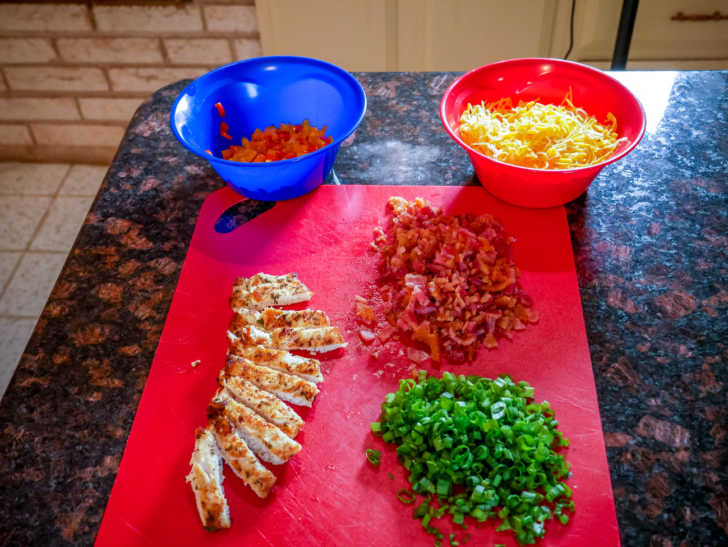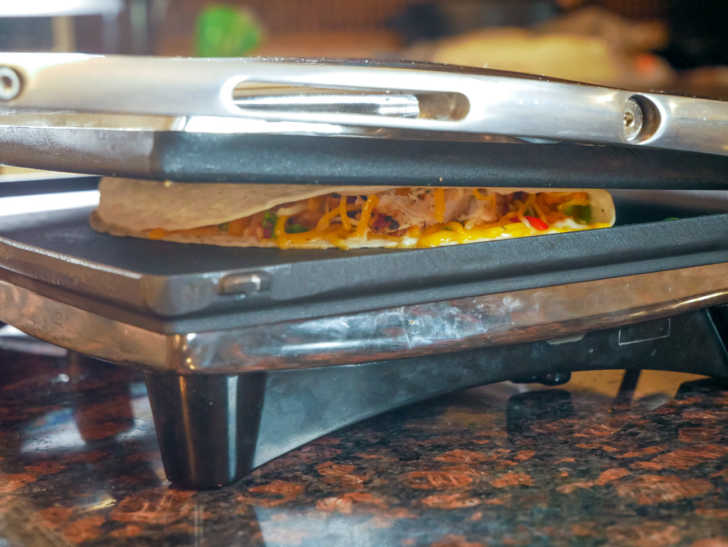 Just look at how gorgeous! Delicious! Beyond. It's a grown-up version of a quesadilla, one that's full of flavor. I enjoy finding creative ways to jazz up food that is considered conventional. Now, excuse me while I go enjoy my grown-up quesadilla!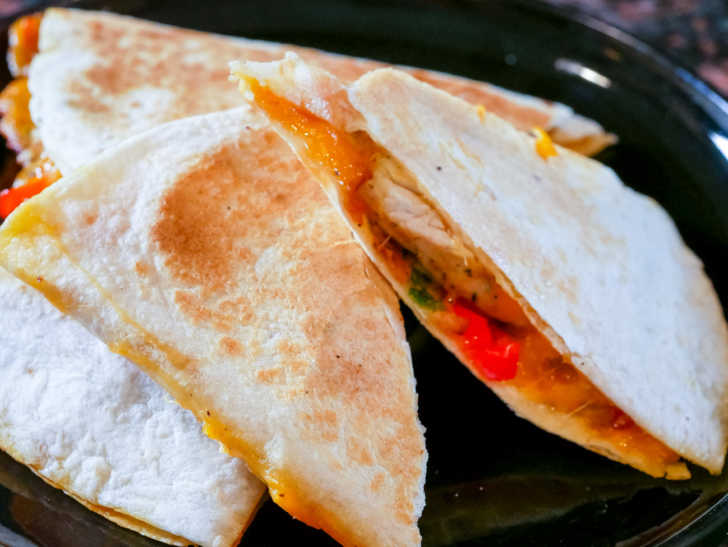 Grown-Up Quesadillas
Serves 4
10m prep time
30m cook time
Ingredients
3 chicken breasts
1/4 cup olive oil
Juice from 1 lemon
1 tablespoon lemon zest
1 1/2 teaspoons garlic powder
1 teaspoon onion powder
1 teaspoon dried parsley
1 teaspoon kosher salt
1/2 teaspoon black pepper
4 slices thick-cut bacon, baked then diced
4-5 sweet mini bell peppers, diced
1 tablespoon unsalted butter
1/2 cup green onions or scallions, sliced
1 cup cheddar cheese, shredded
1 cup Colby Jack cheese, shredded
4 large flour tortillas
Quesadilla Seasoning
1 teaspoon each of the following: garlic powder, onion powder, cumin, dried oregano, tumeric, ancho chili powder
1 teaspoon kosher salt
1/2 teaspoon black pepper
Preparation
Cut chicken breasts in half lengthwise.
Drizzle chicken with 1 tablespoon olive oil. Then rub the meat with lemon zest, garlic powder, onion powder, parsley, salt and pepper. Put into a dish or plastic bag to marinate for about 2 hours.
Cook bacon on a cookie sheet at 375°F for about 25 minutes or until brown. Cool before dicing.
Brown chicken on both sides on the stove. Finish cooking in the oven at 375°F for about 10 minutes. Let the chicken rest to retain its juices.
Melt butter in a pan. Add diced peppers and sauté until tender.
Mix together Cheddar and Colby Jack cheeses. Cut the chicken on a bias into thin slices.
Lay out the tortilla. On half of the tortilla, layer cheese mixture, bacon, peppers, scallions, quesadilla seasoning, and sliced chicken. Fold over the other half of the tortilla. Cook in the press until golden brown.
Place on a cutting board to slice. Enjoy!
SKM: below-content placeholder
Whizzco for 12T