When it comes to desserts, I typically think of cakes, cookies, and brownies. But what about bread? Don't get me wrong – I am a huge fan of all desserts, and I will never complain about a cookie or brownie. However, I think sweet, dessert breads are so underrated!
Not only are there so many different kinds of dessert bread recipes, but you can even convince yourself a slice or two of bread is a good breakfast. I mean, people have toast for breakfast, so it's acceptable for you to have cheesecake banana bread, right? Right. Check out this list of some of my favorite dessert bread recipes we've made here at 12 Tomatoes!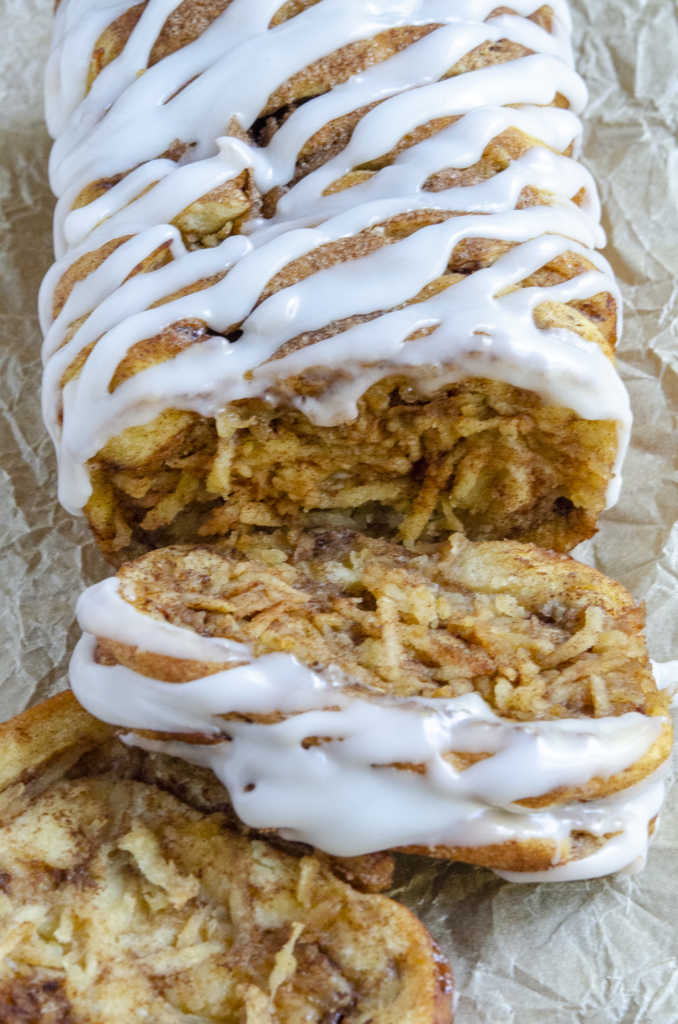 An apple fritter is like a celebration of fall in one little package. A sweet, doughy delight filled with tender spiced apples and perfectly fried… and don't forget the sugary glaze that tops it. Well, we've got an option for you that hits all those same notes but is a lot more shareable and way easier to make at home – Apple Fritter Pull-Apart Bread! There's no frying to worry about and since it uses the shortcut of refrigerated cinnamon roll dough, it's a bread with no yeasted dough to tend to. Get the recipe here!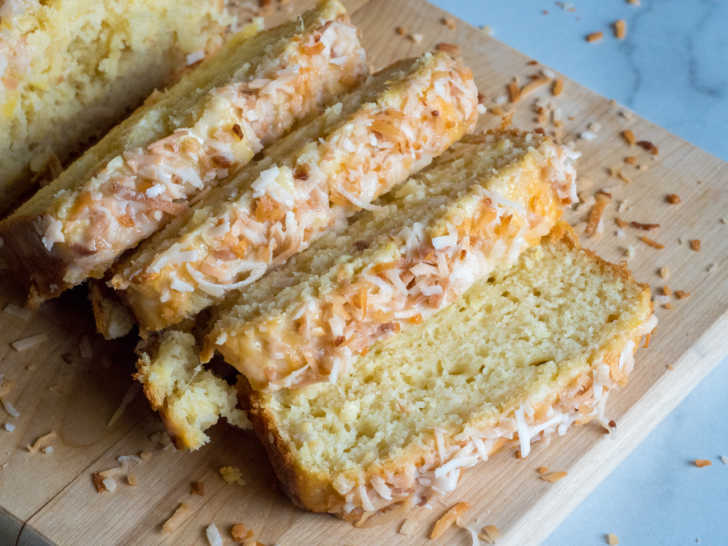 When I think of piña coladas, I think of warm tropical climes, toasted sandy beaches, crashing ocean waves, and me sitting in a lounge chair soaking up some sun with a sweet pineapple-coconut blended beverage in one hand and a good book in the other. I'm not likely to find myself in this scenario anytime soon so I thought I'd try the next best thing: baking my piña colada into a loaf of delicious sweet bread. Not what you expected? I know it's not a classic piña colada but it sure is tasty!
Quick bread is one of my favorite things to bake because the process is super simple. For this recipe, you'll need some of the same ingredients you'd expect to find in a piña colada – cream of coconut and pineapple. Most of the usual suspects are still there too, making this tropical bread cocktail familiar and easy to whip up. Get the recipe here!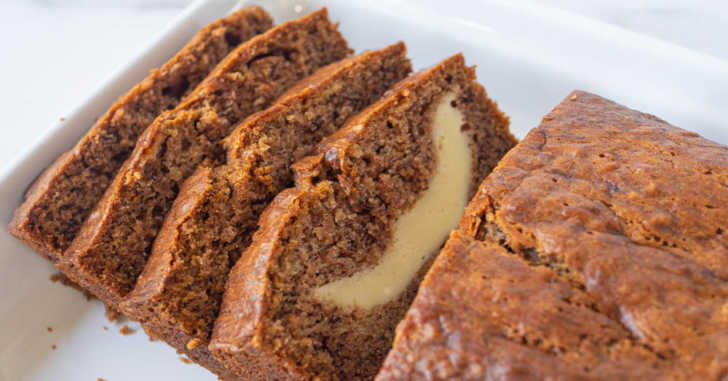 Banana bread reminds me of visiting grandma and helping her in the kitchen. I can almost smell the sweet bread now and taste the warm spiced bread with a hint of that banana goodness. I didn't think grandma's tried and true recipe could be beat, but this cheesecake version… well, it takes the cake. (Please don't tell my grandma I said that). Truly, this is a treat for everyone! Friends and family will be surprised when they cut into the normal-looking banana bread loaf and find a delicious, creamy cheesecake center! Get the recipe here!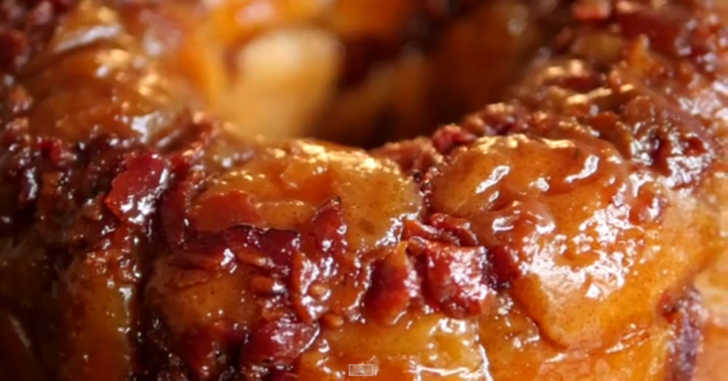 Monkey bread is one of those gems that is sooo tasty it is guaranteed to be a huge hit at any family feast or special occasion. (Let's be honest though – making monkey bread usually IS the special occasion….) For this unique version we added maple, caramel, and bacon – yep, that's right, bacon – making this dish that much better for a morning brunch!
Along with being absolutely delicious, with help from refrigerated biscuit dough, this is also an extremely easy recipe to make. Your family will think you toiled to create this epic masterpiece of sweet and savory goodness. We devoured all of ours within minutes of removing it from the oven, and we bet you will too! Get the recipe here!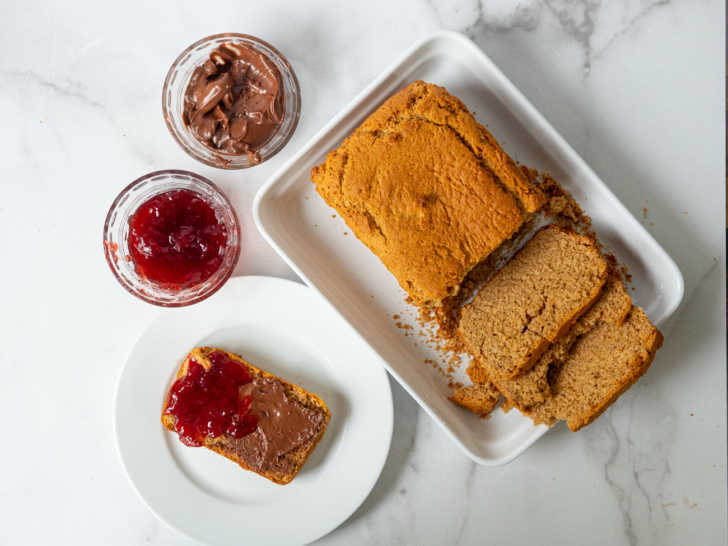 This recipe has a surprising depth of flavor. Not only is there the creamy, rich nutty flavor of peanut butter, but also cinnamon, vanilla, and brown sugar. The final product isn't too sweet – which makes it perfect for your favorite spread.
I personally love having peanut butter bread with jam – especially if it's local or artisanal. Another favorite spread is Nutella. The chocolate hazelnut spread pairs well with the dense, earthy, slightly sweetened peanut butter loaf! Get the recipe here!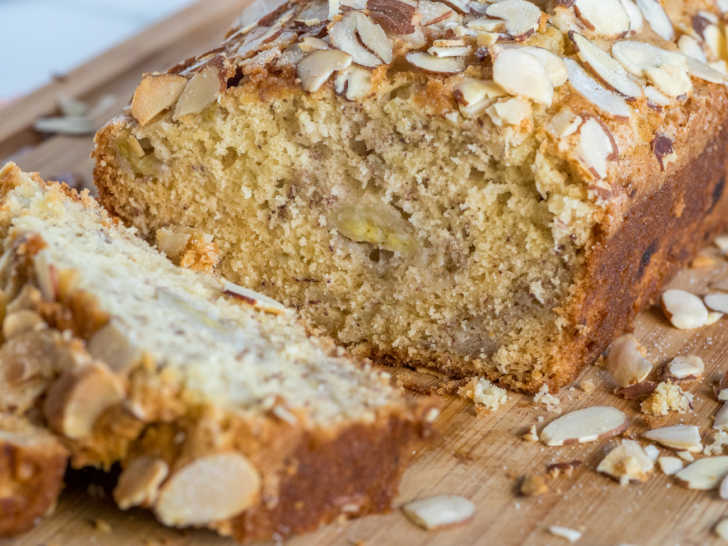 Is there anything better than fresh banana bread? The smell just fills the whole house and somehow everyone makes their way to the kitchen whenever there's a loaf in the oven. Served warm with fresh butter- there's nothing like it. The addition of almonds, however, takes it to a whole new level!
You start with the familiar banana bread recipe, which uses mashed bananas to give the moist texture and yummy flavor we all know and love. This recipe also uses almond extract in the batter which adds a subtle almond flavor. Get the recipe here!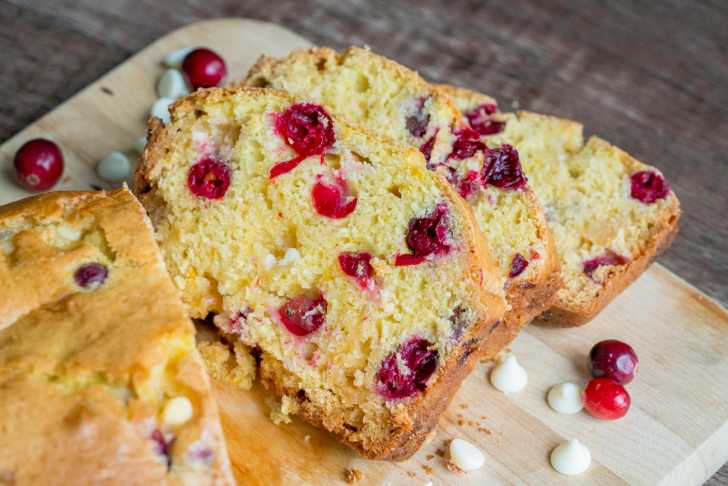 The nice thing about quick breads is that they walk a very fine line between bread and cake. You can eat them for breakfast or dessert, or just an anytime snack, and with one as festive and delicious as this one, that's really good news. This easy bread is sweet and moist and studded with white chocolate, tart cranberries and some bright orange flavor. It's a great combination any time of year but it especially warms things up during the winter season. Get the recipe here!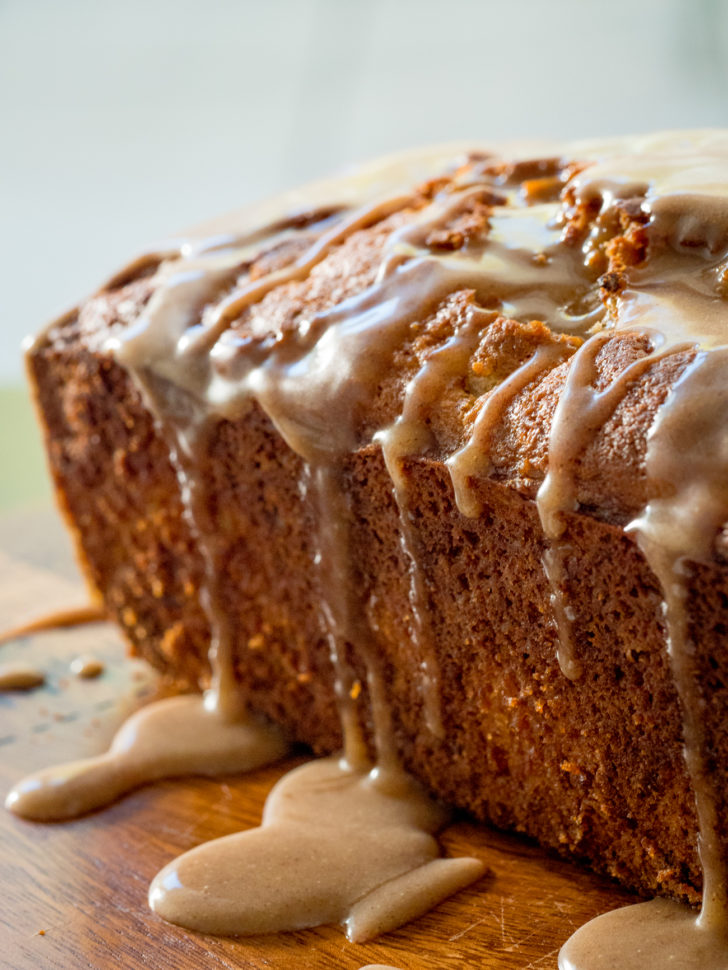 Okay, we have all enjoyed various versions of delicious quick breads over the years, but how many have you tasted in your lifetime that are truly memorable? We are talking about the kind of recipe that friends and family reminisce over and beg you to make again and again. We believe that this particular recipe has the stuff that legends are made of – or, at the very least new traditions. This amazingly moist and decadent bread takes an unexpected, tropical twist, as it's sweetened with tangy pineapple! If you love the smell of cinnamon and the taste of freshly baked sweet bread, then say no more. You simply have to try our cinnamon pineapple bread that is glazed to perfection. Get the recipe here!
SKM: below-content placeholder
Whizzco for 12T