It's that time of year again! The holidays are in full swing, which means the flavors of the season are everywhere. Peppermint, cranberry spice, caramel apples, sugar cookies, and of course, eggnog! People tend to be split on their feelings about eggnog. Those who love it, really love it. Those who hate it… well, they just don't understand.
Typically consisting of eggs, sugar, vanilla, milk, heavy cream, and spices like cinnamon, nutmeg, and cardamom, eggnog is a popular holiday beverage both in the US and abroad. Here's one of our favorite homemade recipes you can make right in your slow cooker!
If you love eggnog as much as we do, you'll be happy to know there are lots of ways to enjoy the rich, creamy, earthy flavor. From fudge to cookies, we've got an amazing list of eggnog desserts you have to try this season!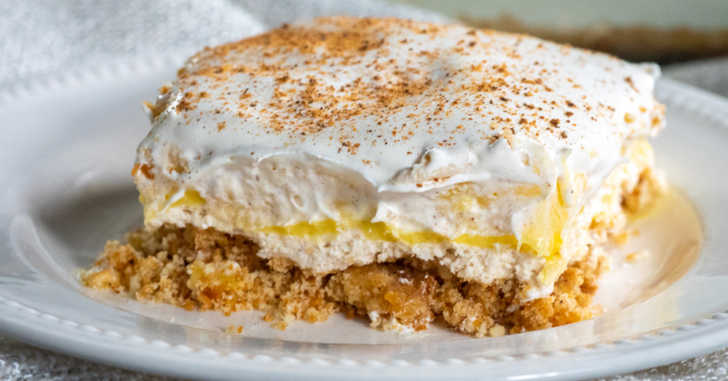 You might be asking, "What on earth is a lush?" Well, let me tell you. A lush is a creamy layered confection that always involves a cookie crumb crust and some combination of no-bake cheesecake, pudding, and whipped cream. This particular version starts with Nilla wafers, which are crushed into crumbs and mixed with butter, a bit of sugar, and some cinnamon and nutmeg to form a sweet winter-spiced crust. But the warming spiced flavor doesn't stop there. The second layer is made up of cream cheese, a little more cinnamon, and some rum extract to round out that egg nog flavor. Get the full recipe here!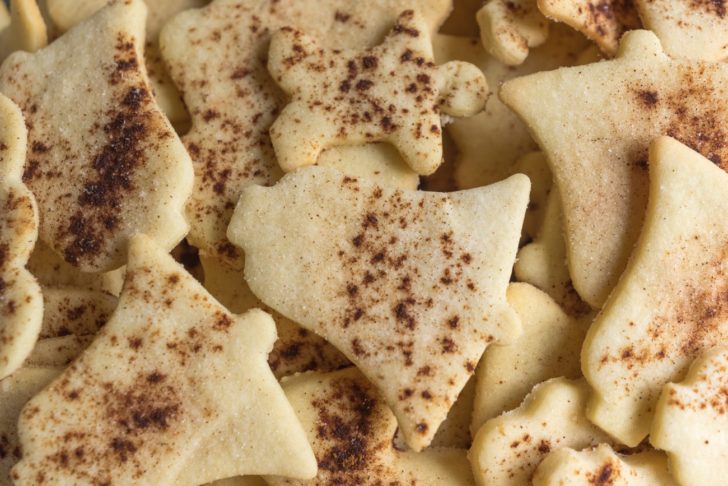 Sugar cookies are a Christmas season must. But they can be so omnipresent that they can end up feeling a little ho-hum. That's why we've taken one other signature holiday ingredient to make these cookies extra special. Eggnog! See these sugar cookies have all that classic sugar cookie goodness, but they also have the festive bite of that beloved holiday beverage. Get the recipe here!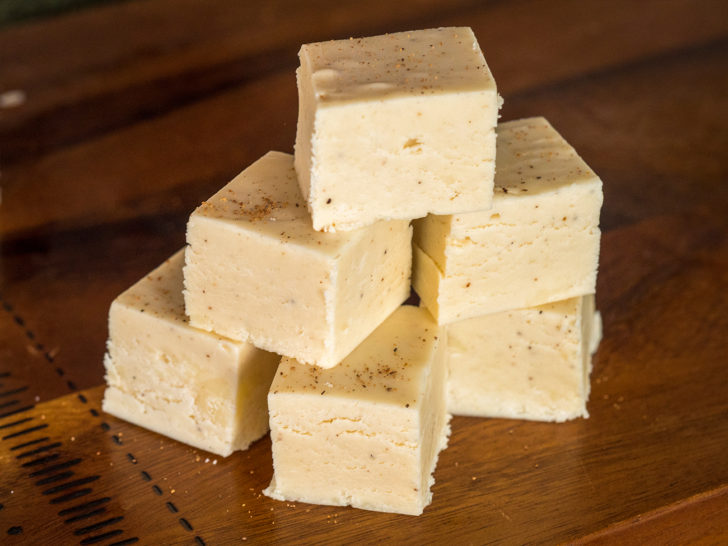 For those of you who love eggnog as much as we do (- and even if you're not the biggest fan of it), this is the best holiday treat to bring to parties. Believe us, we're usually all about the candy cane fudge, but we made this last weekend and it blew us away. Not only does it taste just like our favorite winter beverage, but it also tastes exactly like the egg custard we grew up eating for dessert. Deliciously creamy, perfectly spiced, and light-as-air? Don't mind if we do! Get the recipe here!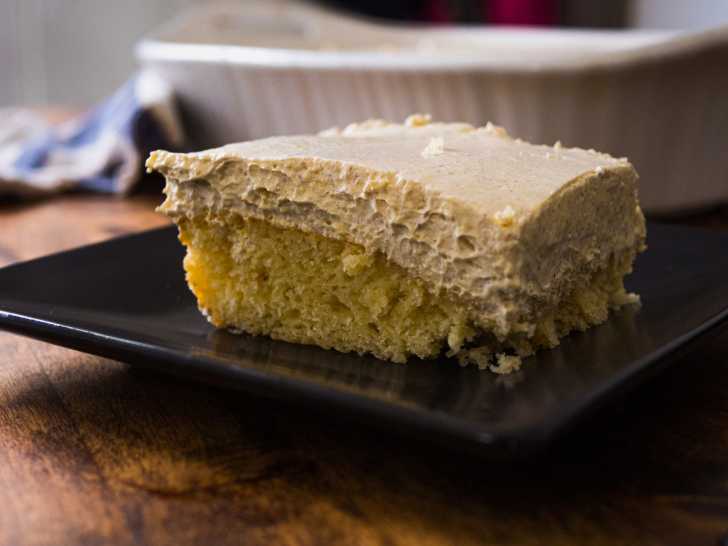 Who loves poke cake? I sure do. If you haven't made one before, poke cake gets its name because you poke the cake all over which allows the frosting or jello or filling (or whatever wonderful thing it is you've put on top) to sink down into the holes and lend extra flavor to every bite. It always provides for a moist and extremely tasty cake and this Eggnog Poke Cake is all those things, but it's festive too. (And a little boozy, if you so desire.) Get the recipe here!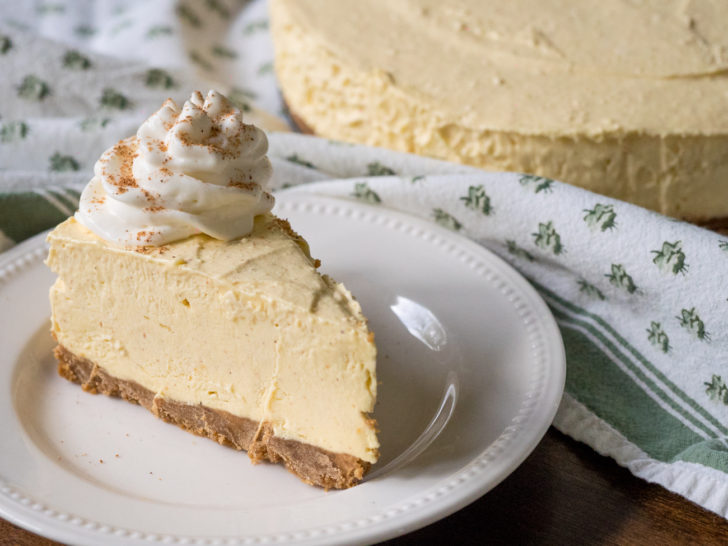 Oh yeah. A no-bake eggnog cheesecake that saves oven space during a time when your whole family's clamoring to put stuff in to bake? That's a sure-fire winner in our book. So, we've got a perfectly creamy eggnog filling, but what about the base of this cheesecake? Well it's not a graham cracker or shortbread crust, if that's what you were wondering. Instead, we used gingersnaps!! This crisp cookie makes for a super yummy crust that goes swimmingly with the creamy eggnog cheesecake filling. It doesn't get better than this, you guys. You're more than welcome to make a graham cracker crust or use a store-bought crust if that's easier and what you prefer, but if you love gingersnaps as much as we do, then we can't say enough good things about making this crust as the foundation of this dessert – you will not regret it. Get the recipe here!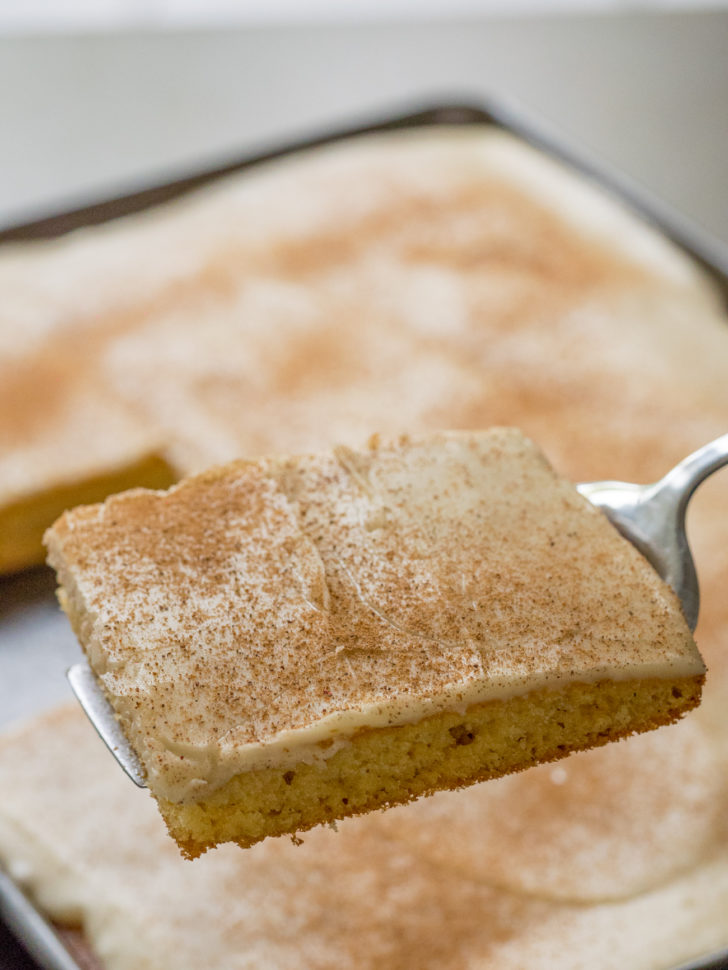 Eggnog. Quite the divisive beverage, no? Some people absolutely love it, while others can't stand it – one thing's for sure though: everyone can agree on the fact that they love this eggnog texas sheet cake. You read right: this isn't just regular eggnog, this is an eggnog sheet cake that's glazed with an amazing eggnog icing that really punches up the flavor and adds a smooth creaminess that can't be beat. If you love eggnog, this is definitely the cake for you, and if you (think you) don't love eggnog, there's still a very high probability that this dessert will win you over in just one bite. Get the recipe here!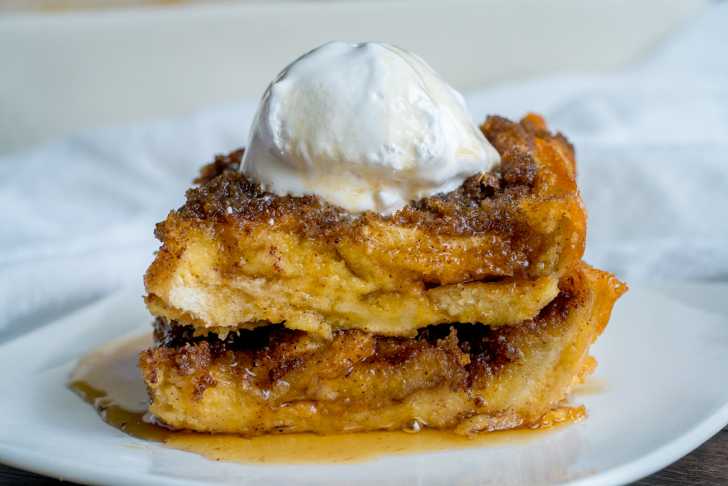 I never have been, currently am not, and never will be a morning person. (I'm sure at least some of you can relate.) Since I'm not a naturally early riser, when it comes to making breakfast for special occasions or big groups I love to rely on options that can be made ahead of time and popped in the oven in the morning. That way everyone still gets a hot delicious breakfast, but I don't have to get up with the sun to prepare it. Everyone's happy! French toast bakes are perfect for that sort of occasion since their overnight resting period lets them truly soak up alll the delicious custard and this egg nog version is as festive and delicious as they come. Get the recipe here!
Want more holiday recipes? Check out our holiday fudge list!
SKM: below-content placeholder
Whizzco for 12T