Eeek – they're so crunchy!!!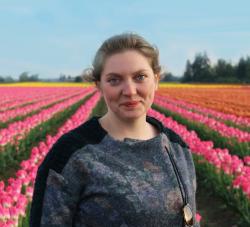 Decatur Macpherson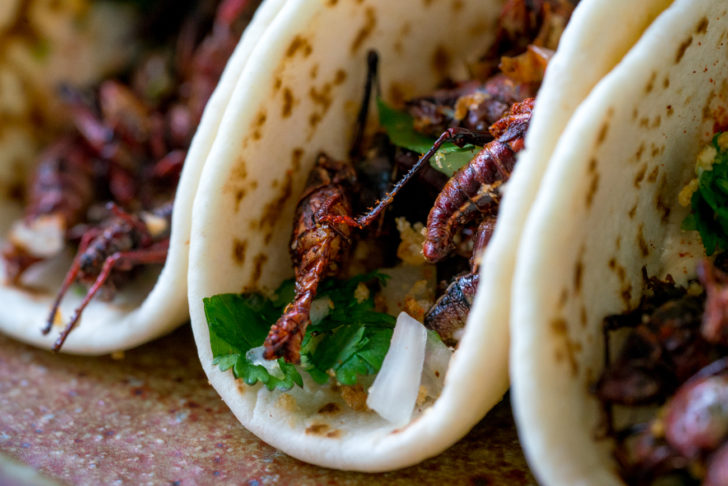 When it comes to standard recipes, you know you can always count on us for hearty casseroles, delicious desserts and easy-breezy slow cooker dishes – but we've got something totally different for you today. While we do have a recipe post for you to follow if you want to make this at home, this dish isn't necessarily something everyone will want (or be able) to try at home. You see, we stepped further out of our comfort zone than usual and decided to try a recipe that's super popular in Mexico and other countries…but one that's considered pre-tty unusual here in the states: cricket tacos.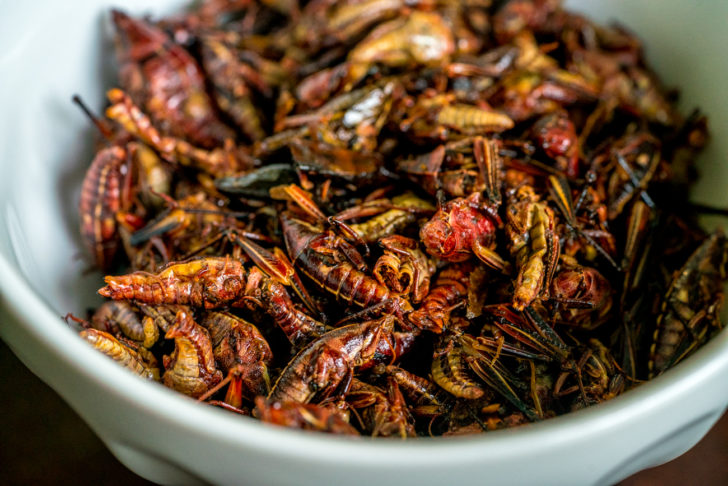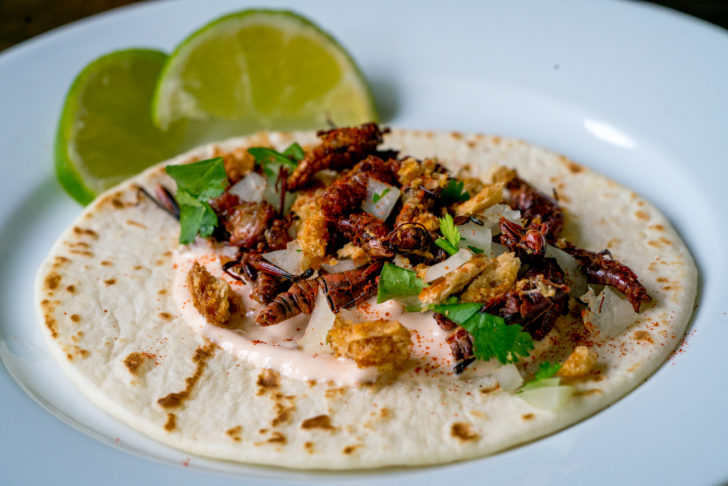 Also known as "chapulines," crickets are considered a delicacy in several cultures and feature as a large part of 1/4 of the global population's diet. That's insane – we had no idea it was so common in other cultures! Turns out crickets are actually super good for you because they're high in protein – an environmentally sustainable source of protein at that – iron, calcium and B12. Aside from the fact that they're surprisingly healthy, crickets really just have a crispy crunchy consistency that we had to try for ourselves.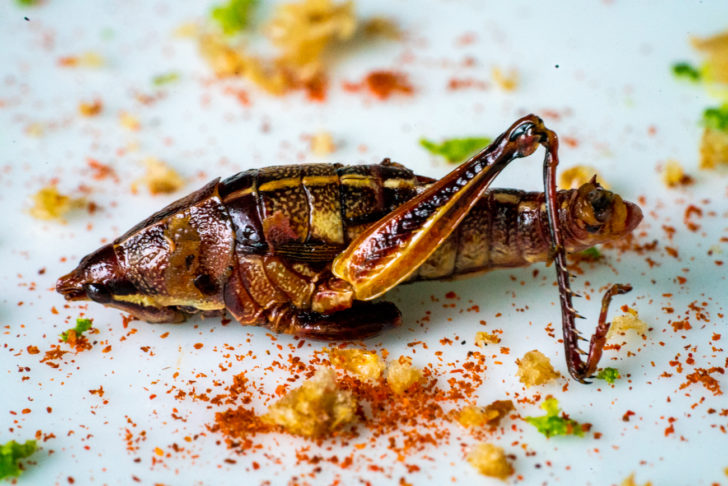 We seasoned our crickets to make chile-lime tacos and, while they might not be for everyone, we can say we're really glad we tried them! The crickets taste really good, thanks to all the yummy seasoning (and not at all gross, if that's what you're thinking!), and then we added a chile lime sauce and a cilantro onion mixture to round out our tacos and amp up the flavor. While we can't say we ever thought we'd eat crickets, if you're going to do it, this is the way to go!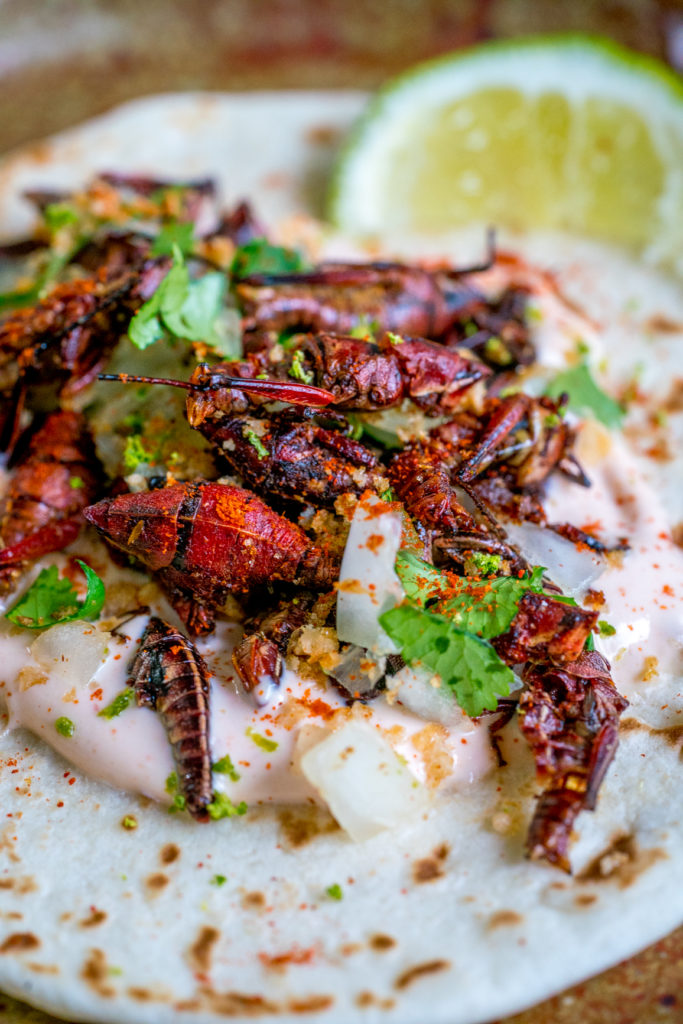 Chile-Lime Cricket Tacos
Ingredients
Crickets (Chapulines):
1 bag edible crickets
1 (11 oz.) bag small flour or corn tortillas, warmed
2 limes, 1 juiced and 1 sliced
1 cup fresh cilantro, roughly chopped
1/2 small white onion, diced
1 small bag pork rinds, crushed into bits, optional
1 tablespoon vegetable oil
Spice Mix:
1/2 teaspoon ground cumin
1 teaspoon sweet paprika
1/2 teaspoon dried oregano
1 pinch ground cinnamon
1 teaspoon sugar
1 tablespoon kosher salt
1/8 teaspoon black pepper
Chipotle Sauce:
1 cup mayonnaise
1 lime, juiced
1 cup Greek yogurt or sour cream
1/4 teaspoon cumin
1/4 teaspoon coriander
Preparation
Preheat oven at 350º F and line a baking sheet with parchment paper or aluminum foil.
Create spice mix by whisking together cumin, paprika, oregano, cinnamon, sugar, salt and pepper.
Toss crickets in vegetable oil, making sure to coat evenly, then sprinkle spice mix over crickets before spreading them onto lined baking sheet.
Place baking sheet in oven and bake crickets until warm and crispy. 12-15 minutes.
While the crickets bake:
Combine sauce ingredients (mayonnaise, lime juice, Greek yogurt, cumin, coriander and salt, to taste) in a small bowl, stirring until fully combined.
Place cilantro and onion in a small bowl and toss together.
Assemble tacos by drizzling sauce into a warm tortilla, then add crickets. Top off with cilantro-onion mixture and crushed pork rinds (if using).
Top with a squeeze of fresh lime juice and serve hot. Enjoy!
Recipe by Melissa Maxwell
SKM: below-content placeholder
Whizzco for 12T