Creamy potato perfection!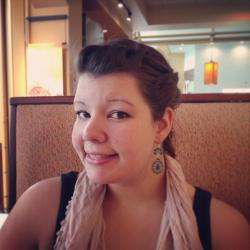 Jessica Griggs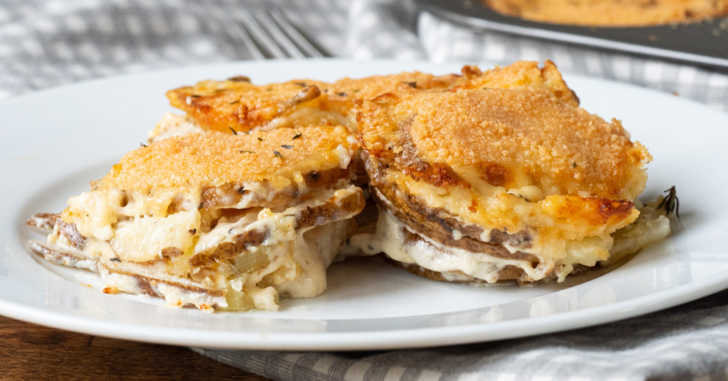 I don't know about you, but I love potatoes. That probably comes as no surprise to those who have been fans of 12 Tomatoes for any amount of time! From Crispy Salt & Vinegar Potatoes to Crispy Chicken & Mashed Potato Casserole, we've tried all kinds of potato-centric recipes. It's next to impossible to choose a favorite potato dish, but these Creamy Parmesan Potato Stacks are definitely a top contender!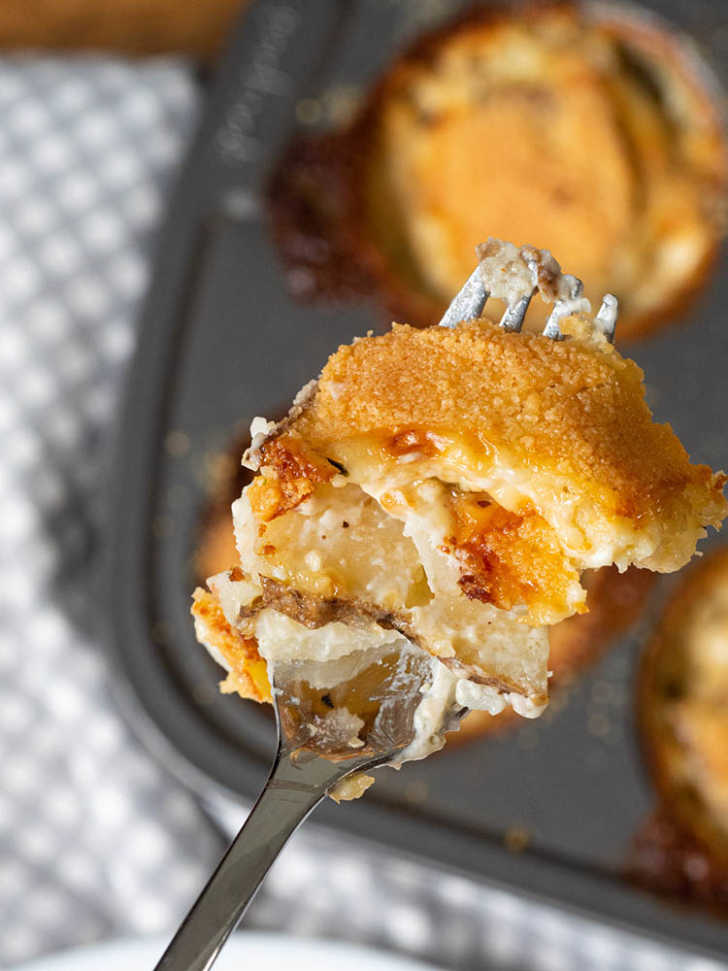 We start with a deliciously decadent sauce made from heavy cream, thyme, garlic, and nutmeg. The nutmeg may come as a surprise, but the nutty, earthy flavor of the spice blends well with the thyme, as well as enhances some of those naturally savory, earthy flavors from the potatoes themselves.
Let the sauce warm up on the stove while you get to slicing the potatoes. This recipe calls for 4-5 russet potatoes, but if you prefer another potato, I say go for it! Just make sure to accommodate for size – 1 russet potato might equal 2 Yukon gold potatoes, etc.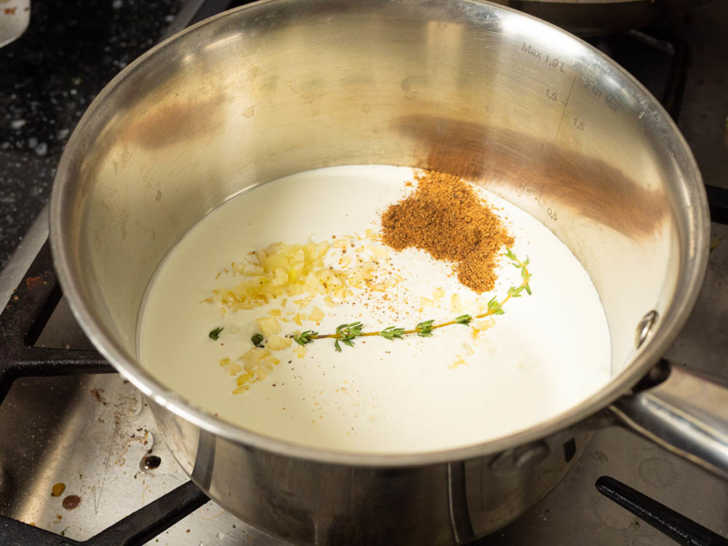 Finally, it's time to assemble the stacks. Layer on potato slices into a muffin tin, followed by a few spoonfuls of creamy sauce. You'll want to stack the slices to the top of the tin, but not over. The sauce should be filled close to the top, but not all the way. Sprinkle parmesan on top and bake these beautiful potato stacks!
Once out of the oven, sprinkle more parmesan cheese on top as well as fresh thyme. The end result is a crispy golden layer on top of each stack, followed by thinly-sliced potatoes and that decadent, creamy sauce. Truly, this is a potato side dish everyone will want more of!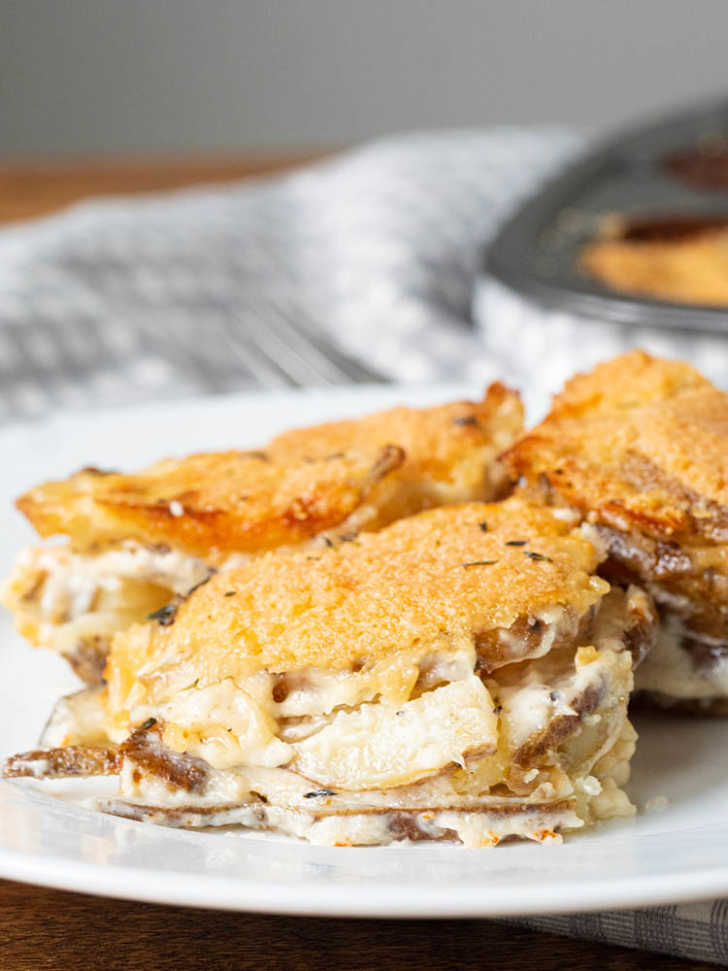 Creamy Parmesan Potato Stacks
Makes 12 stacks
2h prep time
25m cook time
Ingredients
1 1/2 cups heavy cream
1 sprig fresh thyme (plus more for garnish)
3 garlic cloves, minced
1/2 teaspoon nutmeg
2 lbs medium russet potatoes (about 4-5), peeled and sliced 1/8 to 1/16 inch thick, using a mandoline
1 cup parmesan cheese, grated (plus more for garnish)
Salt & pepper to taste
Preparation
Preheat the oven to 375°. Spray 12 cup standard muffin pan with nonstick cooking spray; set aside.
Whisk together cream, thyme, garlic, and nutmeg in a small saucepan. Bring mixture to a slow simmer and remove from the heat, discarding the thyme.

Toss potato slices with salt and pepper and layer into stacks in the prepared muffin cups, filling each one to the top but not over the top.

Spoon cream over each potato stack, filling almost to the top. Sprinkle each stack with parmesan cheese.
Bake for 25-30 minutes or until the potatoes are knife tender and golden brown on top.
Remove the muffin pan from the oven and let sit for 5 minutes before serving. Sprinkle fresh thyme and more parmesan on top for garnish.
Recipe adapted from Little Broken.
SKM: below-content placeholder
Whizzco for 12T