Because the secret ingredient is an old childhood favorite…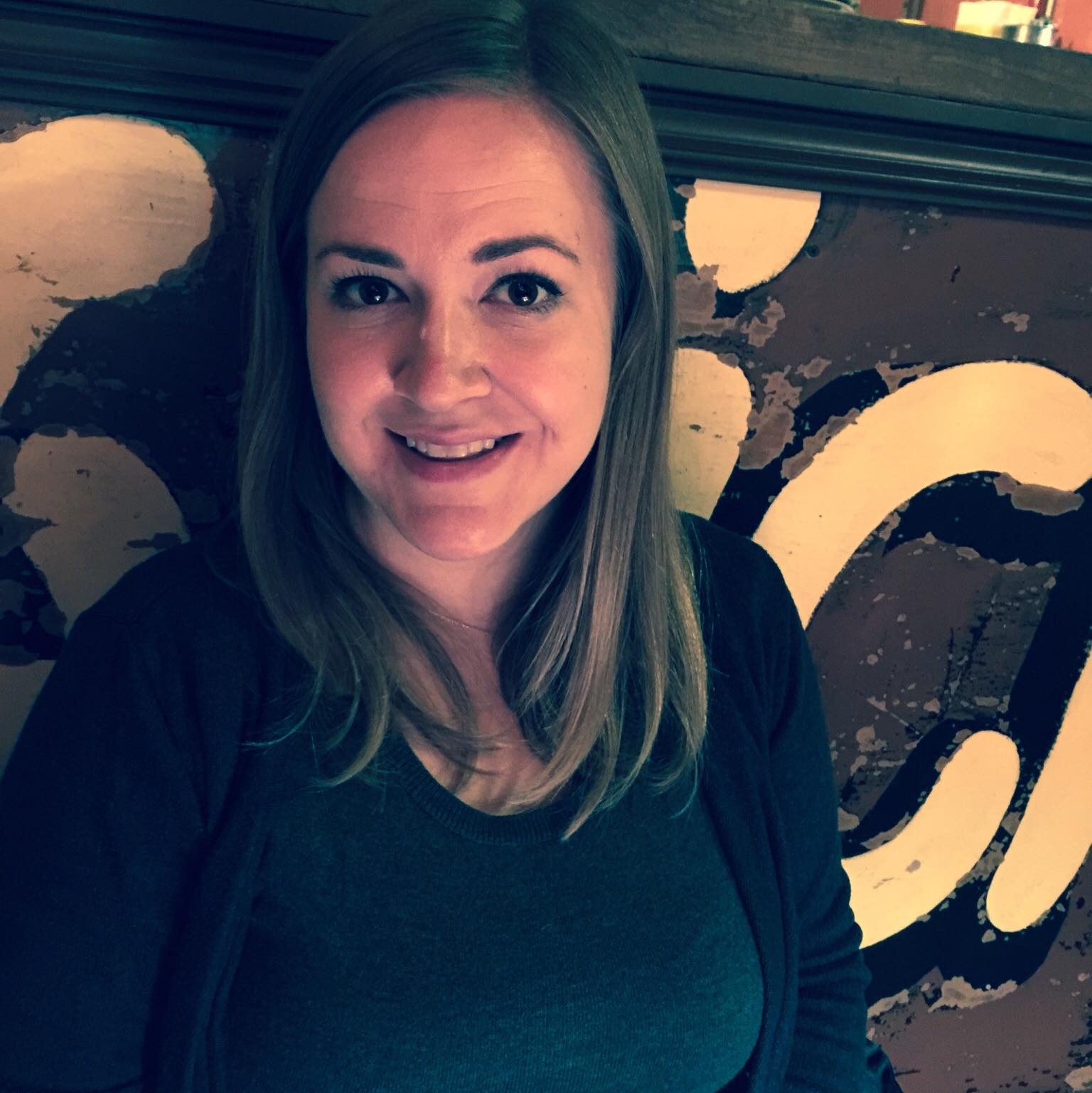 Kristy Norrell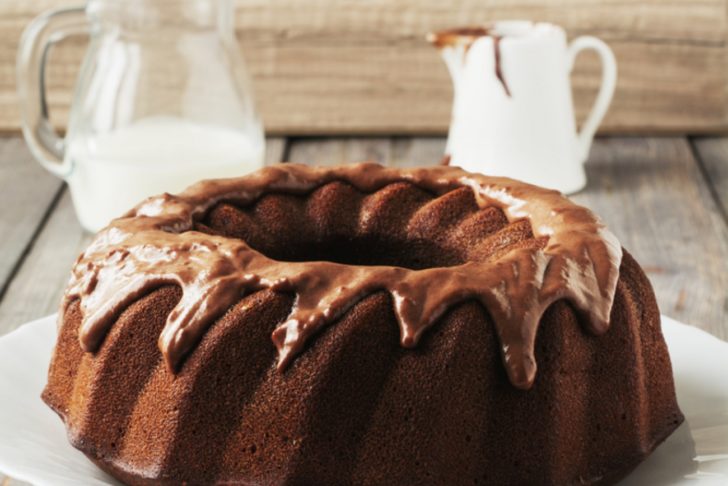 There are few things in life better than a perfectly moist chocolate cake, it's true. But this particular chocolate cake tops the list. It has all the things you look for in a chocolate cake: a moist crumb, a supreme chocolatey flavor, yet it tastes like no other chocolate cake you've ever had. Why is that? Because it tastes JUST like chocolate milk! We can't even believe how truly amazing it is. You can forget milk chocolate…. chocolate milk is where it's at.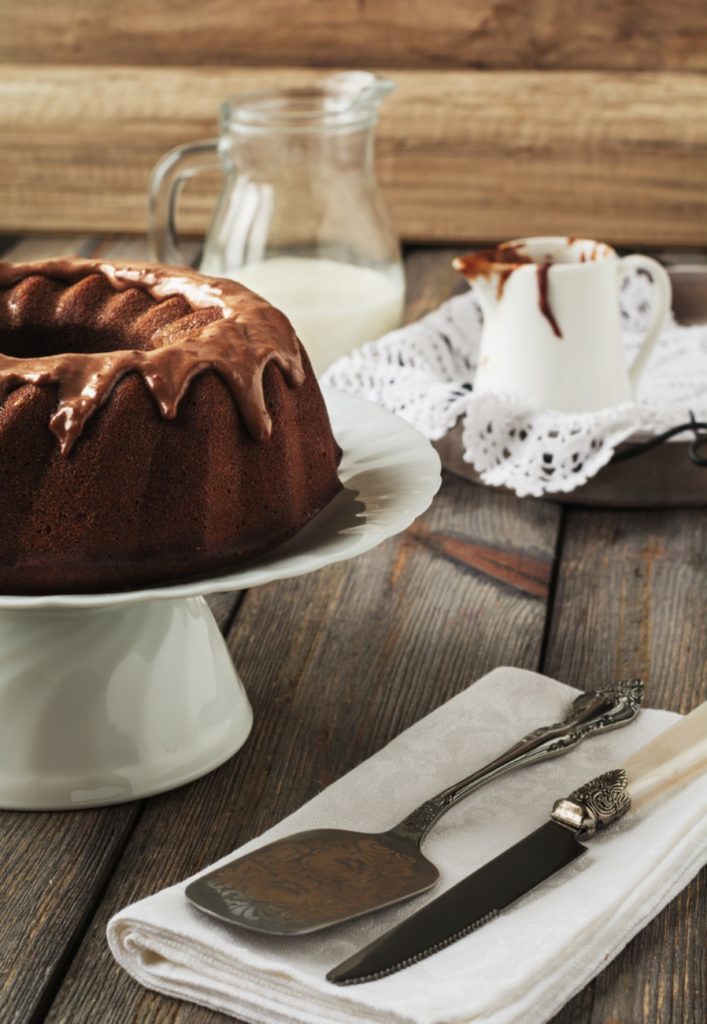 One sip of cool, velvety chocolate milk brings us back to childhood, and one bite of this delicious cake does the very same. It's as if we've taken the essence of that popular drink and transformed it into cake. Everyone we served this to absolutely loved it and immediately wanted the recipe. They couldn't believe how simple it was to make! So much flavor with so little effort, that's our kind of cake. It's seriously a cinch to mix up. The chocolate flavor here is still deep and rich, but it's smoother and more well-rounded than you've had in other chocolate cakes. We've gone off our rocker for it. And we even topped it with chocolate milk frosting. You guys, it's heaven.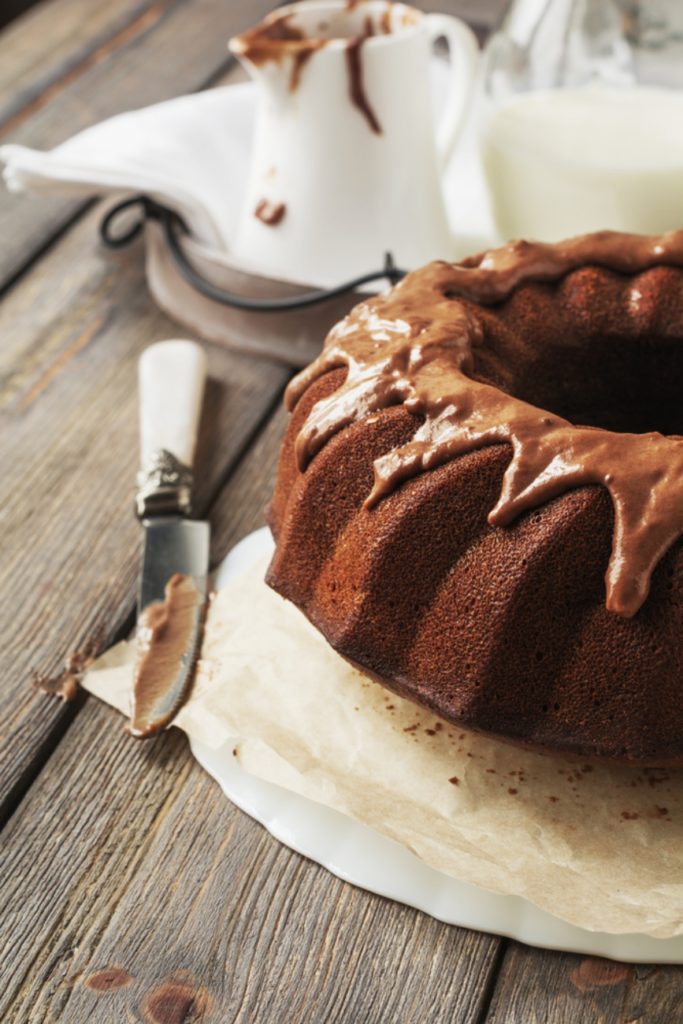 We've tried our fair share of chocolate cakes and after a while, they all seem to run together. It can be hard to tell them apart, they all just taste…. chocolatey. (We're not saying that's a bad thing!) But this one, this one stands out from the rest. It's like nothing we've ever had before. We know you will absolutely love it, so go give it a try!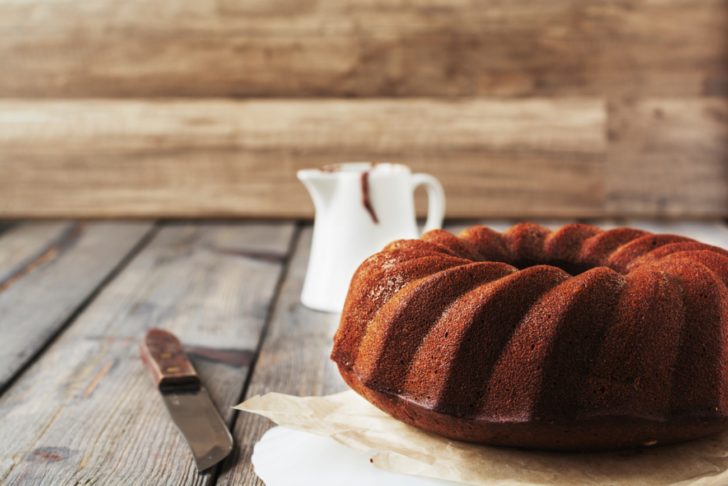 Chocolate Milk Cake
Serves 8-10
1 hour 15 minutes
Ingredients
Cake:
2 cups all-purpose flour
1 1/2 cups granulated sugar
1 cup chocolate milk
1 cup (2 sticks) unsalted butter, melted
1/4 cup cocoa powder
4 large eggs
2 teaspoons baking powder
1 teaspoon vanilla extract
1/2 teaspoon salt
Frosting:
1 cup (2 sticks) unsalted butter, softened
4 cups powdered sugar
3/4 cup unsweetened cocoa powder
1/2 cup chocolate milk
1/4 teaspoon salt
Preparation
Preheat oven to 350°F and grease and flour a standard 12-cup bundt pan.
In a medium bowl, whisk together flour, cocoa powder, baking powder, and salt.
In a separate bowl, beat eggs and sugar on medium-high with an electric mixer until they double in size, about 3 minutes. Add the melted butter and vanilla, beat until combined.
Add half of the dry ingredients into the egg mixture and beat to combine. Slowly add the chocolate milk and continue beating. Add in rest of dry ingredient mixture and mix until incorporated.
Pour the batter into prepared pan and bake with the oven rack in middle position until a toothpick inserted into the center comes out clean, 50-60 minutes.
While the cake is in the oven, make the frosting:
In a large bowl, beat the butter with an electric mixer on medium until creamy and smooth, 2-3 minutes.
Add powdered sugar one cup at a time, beating until well combined, then mix in cocoa powder and salt.
Slowly add chocolate milk and beat until well combined. Mix on medium-high speed until fluffy and desired consistency.
Remove from oven and let cool in baking dish for 10 minutes before moving to a cooling rack.
Let cake cool completely before spreading frosting on top and serving. Enjoy!
Adapted from Just a Pinch.
SKM: below-content placeholder
Whizzco for 12T