Rich and creamy and proud of it.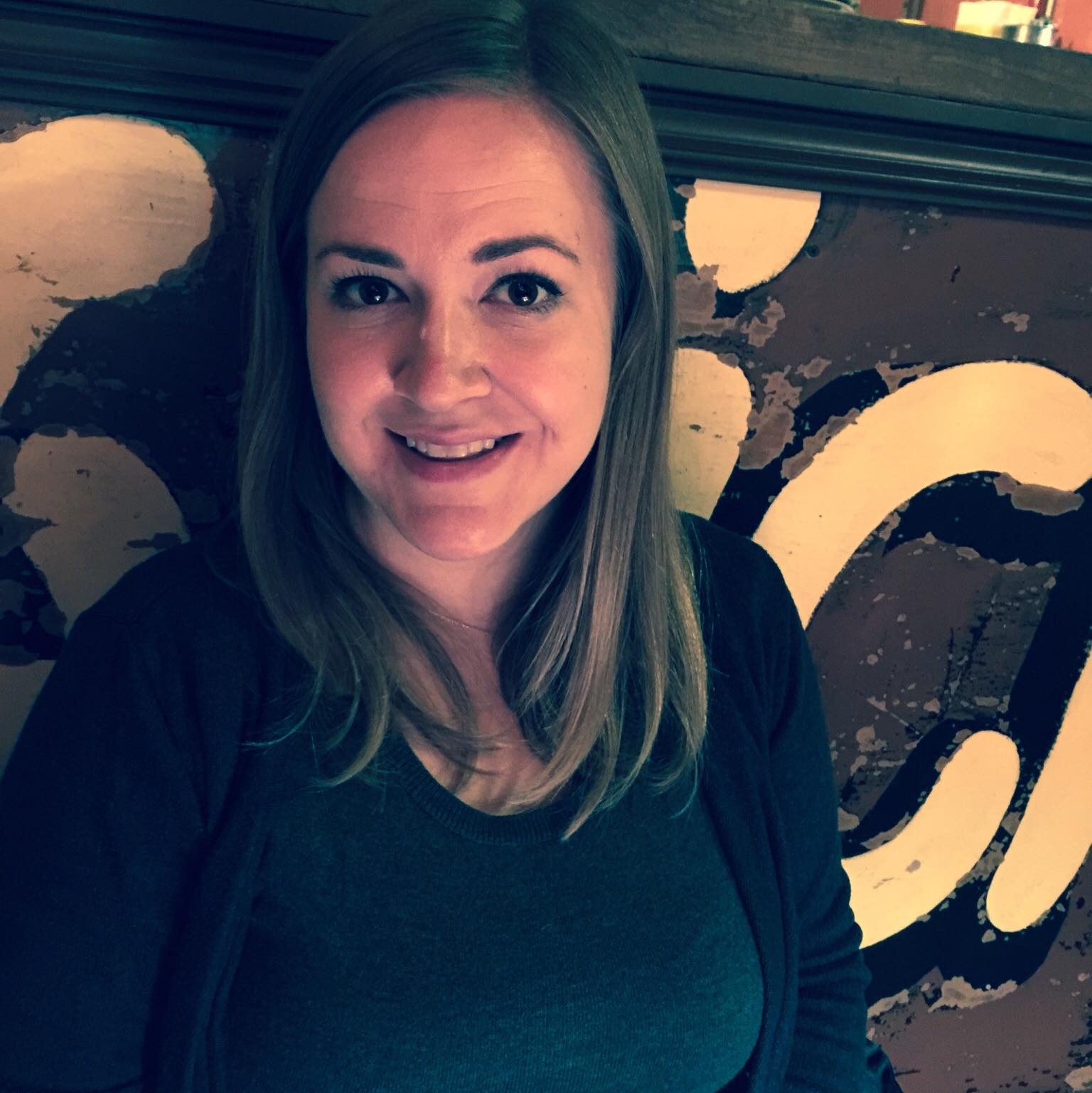 Kristy Norrell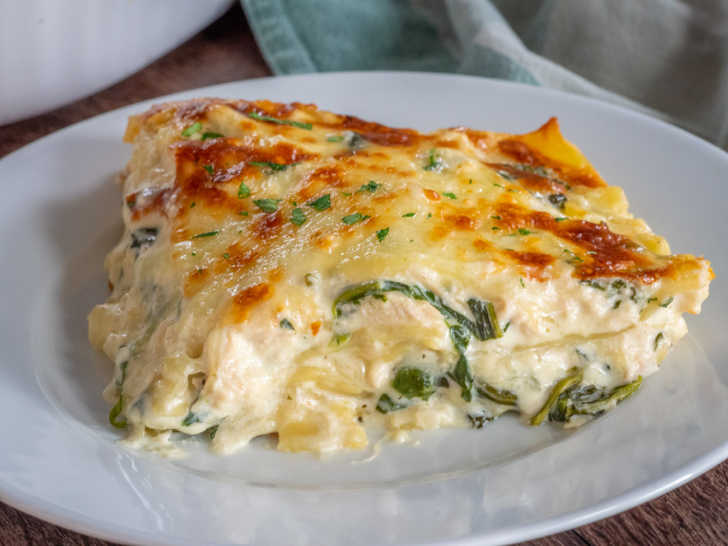 Think of the rich, creamy, indulgent joy of Fettucine Alfredo. Good. Now, imagine you have layers upon layers of it and some melty mozzarella, chicken, and spinach to round things out. That's our Chicken Alfredo Lasanga for you. When you're looking for a dinner that's cheesy, carb-laden, and creamy-as-all-get-out, you need look no further, this will answer all your comfort food prayers and then some.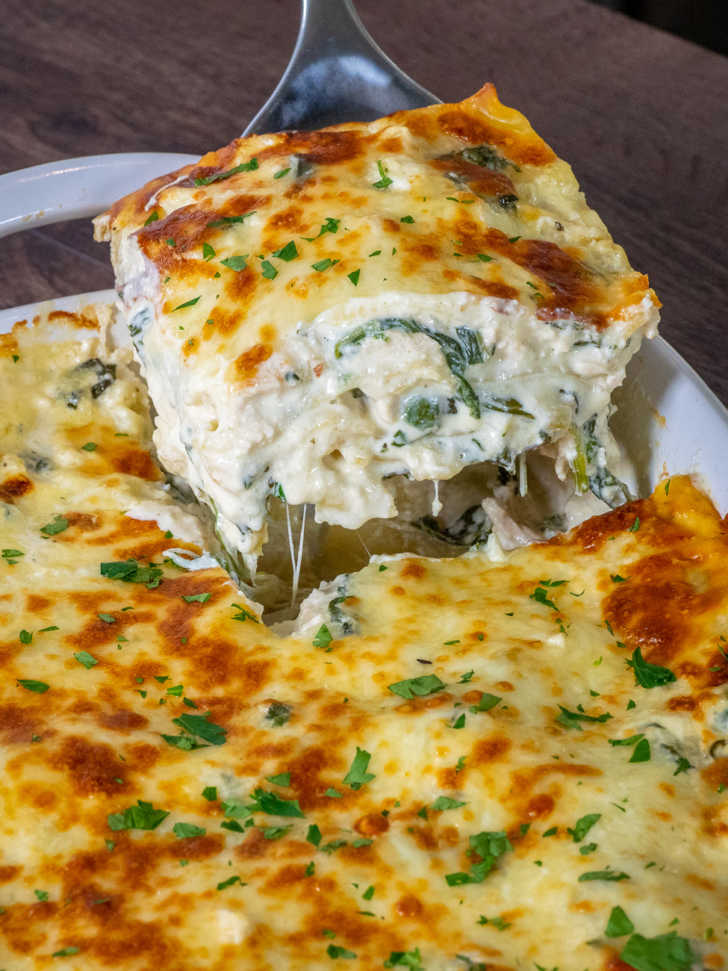 If you've made any other kind of lasagna before, you can handle this one. It's a little time intensive but in no way tricky to make and I can promise you that it's worth every minute you spend on it.
Now, I will do pretty much anything to avoid boiling lasagna noodles and then draining and separating them before layering them in a lasagna. Sometimes that means turning to a no-boil noodle, but sometimes it means using this method which is simply to cover the noodles in hot water while I work on the rest of the dish. It softens them enough that they cook through in the oven and don't require any extra attention. (Just move them around every once in a while with your fingers to keep them from sticking.) Easy peasy.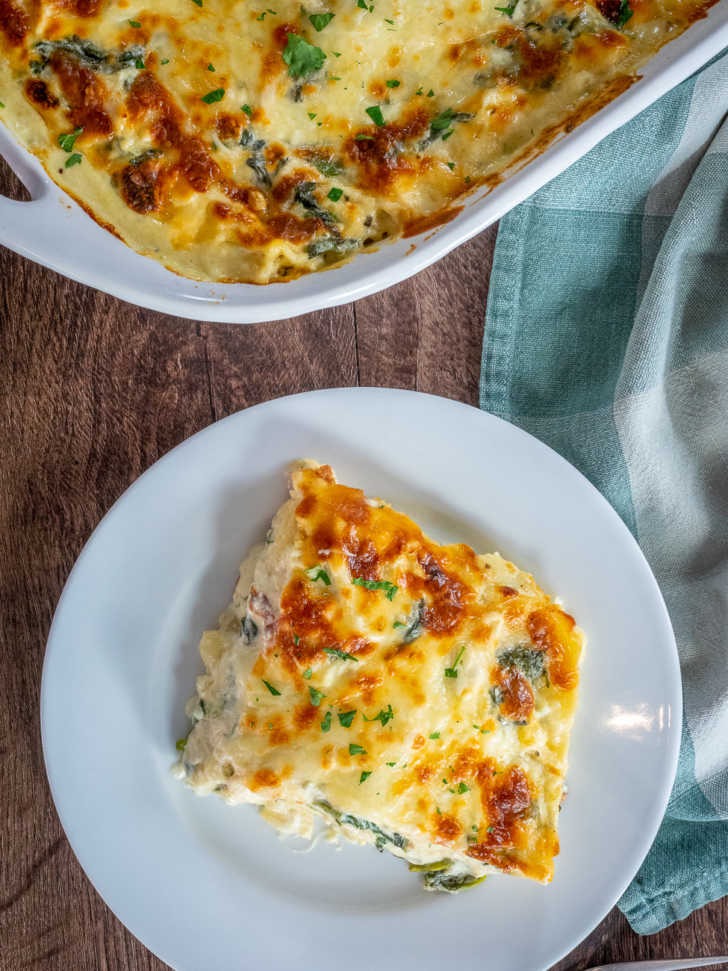 You layer those noodles with a sauce that you'll make on the stovetop that's alfredo-inspired but not entirely true to the original. It features onions and spinach and ricotta, for instance, but still, the end result has those notes of cream, garlic, and Parm that make you only think of alfredo. Could you use the jarred stuff? Sure, you could. But those noodles need to sit in the water anyway, so why not spend that time building this beautiful sauce?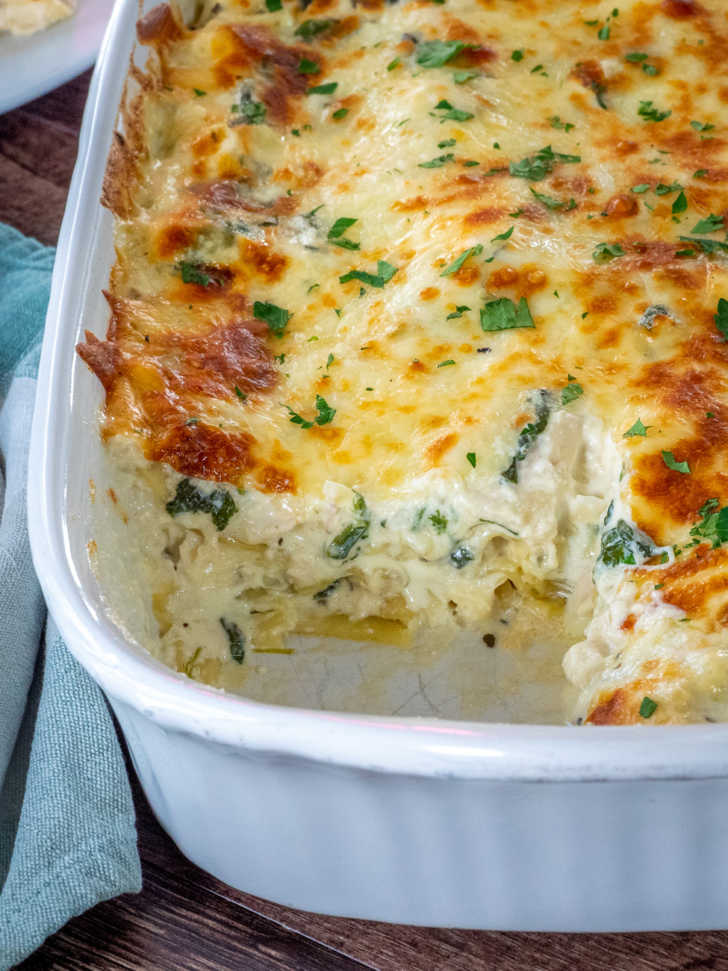 Chicken and mozzarella find their way into those layers too so you not only get a creamy dish, you also get a very hearty and filling one with some magnificent cheese pulls. I'm not saying this is something you should eat on the daily but when the mood strikes for something creamy and indulgent, this more than fits the bill.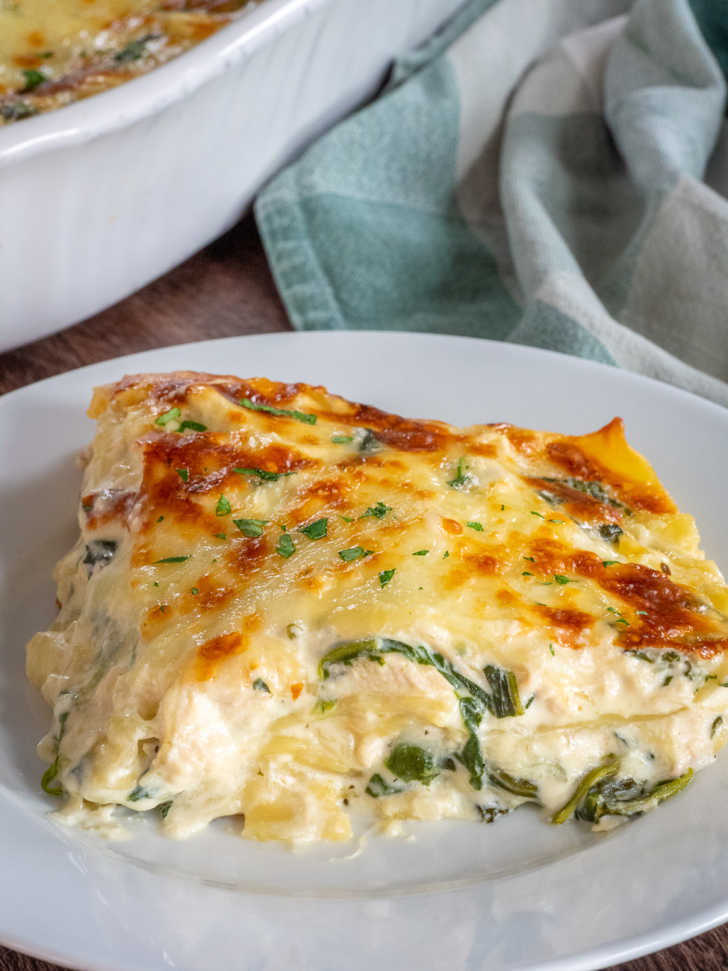 Chicken Alfredo Lasagna
Serves 12
20m prep time
45m cook time
Ingredients
12-15 lasagna noodles
2 tablespoons unsalted butter
4 cloves garlic, minced
1 small onion, finely chopped
10 oz fresh baby spinach
4 cups heavy cream
1 1/2 cups Parmesan cheese, freshly grated
15 oz ricotta cheese
1 teaspoon dried basil
3 cups cooked and shredded chicken
4 cups mozzarella cheese, grated
Kosher salt and freshly ground black pepper, to taste
Fresh parsley, minced, for serving (optional)
Preparation
Preheat oven to 350°F and grease a 9x13-inch baking dish with butter or nonstick spray. Set aside.
In a separate 9x13-inch pan or other long and shallow dish, arrange the uncooked lasagna noodles. Pour hot water over them until noodles are submerged and set aside to soak while you work on the rest of the lasagna. Let sit at least 30 minutes, agitate occasionally with your hands to prevent sticking.
Heat a large skillet over medium-high heat. Add butter, followed by onion. Cook until onion becomes translucent, about 10 minutes. Add garlic and cook 2 minutes more.
Stir in spinach and cook briefly until spinach wilts.
Add heavy cream, basil, and a generous amount of salt and pepper. Bring to a simmer, then stir in Parmesan and ricotta until melted. Stir in chicken and remove from heat. (If mixture is too liquidy, you can simmer for a few minutes to thicken.)
Add a spoonful of the Alfredo mixture to the bottom of your prepared baking dish and spread out evenly. Arrange a layer of noodles over the sauce.
Top first layer of noodles with about a third of the Alfredo mixture, followed by a third of the mozzarella cheese. Repeat the layers until you've used up your ingredients, mozzarella should be your top layer.
Cover dish with foil and bake 45 minutes. Uncover and broil to brown cheese, if desired, 2-3 minutes.
Let rest 10 minutes before serving. Sprinkle with fresh parsley, if desired. Enjoy!
Recipe adapted from Yellow Bliss Road.
SKM: below-content placeholder
Whizzco for 12T