An indulgently languorous side dish featuring potatoes and bell pepper stewed over time in delicious southern spices.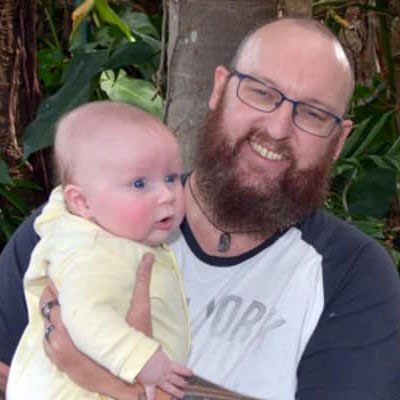 Jono Elderton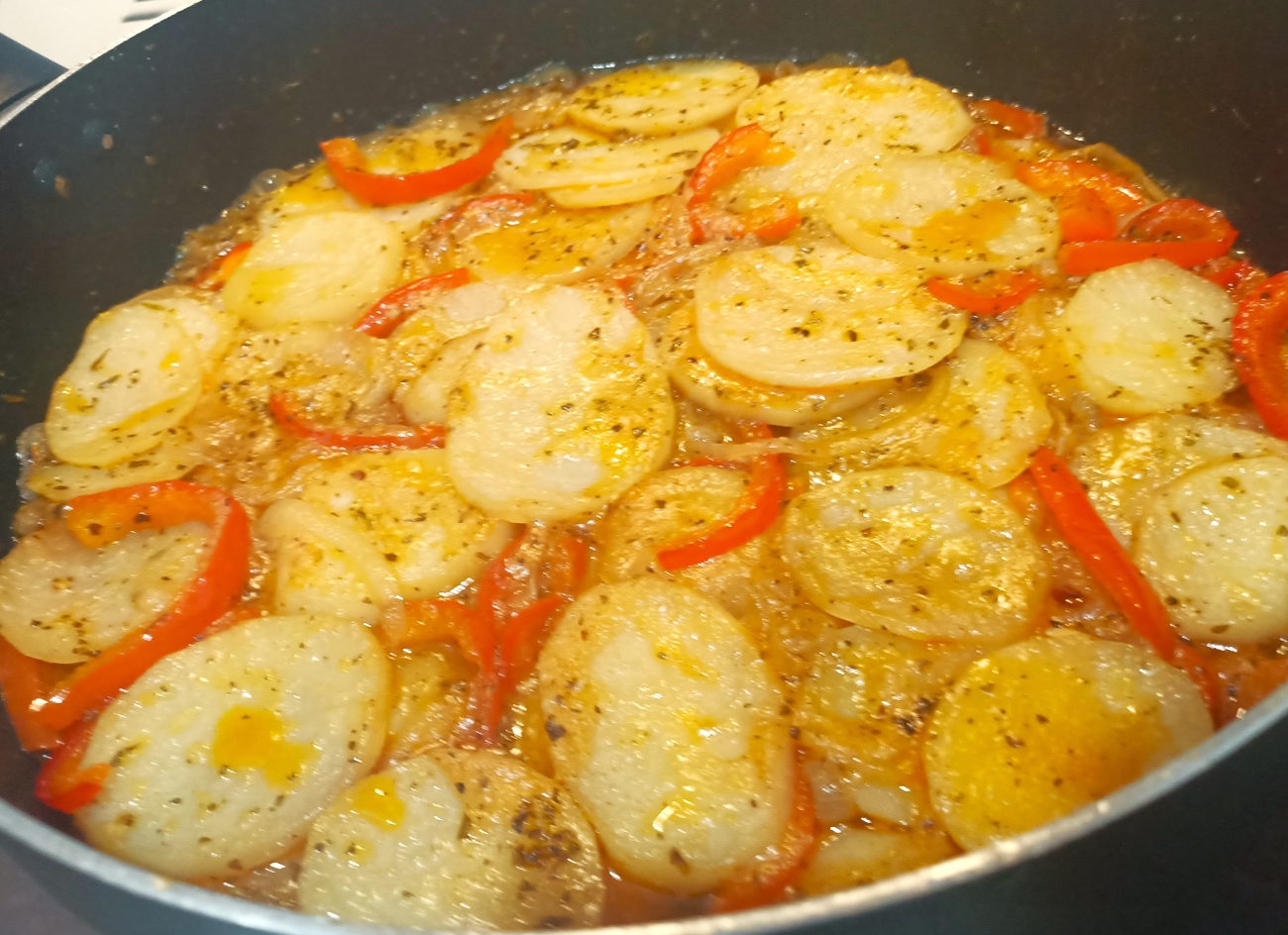 I had never considered stewing sliced potatoes to make a delicious hash brown side dish until recently. I usually grate and fry them up, make tasty chunky home fries, or just use quick and easy frozen hash browns to fill up my breakfast plate. This Cajun Stewed Potato Hash recipe is a take on a creole recipe that stews potatoes for over an hour in a delightful sauce – it's a perfect dish for unhurried, but luxurious tasting hash.
Stewing the potatoes imbues the potatoes with a tremendously deep southern flavor – the richness of onions, red pepper, and a spicy butter/stock-based reduction soaks into each thin slice. The liquid dissipates to give the spuds a nicely thick and crunchy floor, but with a beautifully buttery complexion shot through with layers of warm herbs and spices on top.
One thing to make sure of during cooking is that you move the potatoes around so they don't stick together early on during stewing. This ensures the potatoes cook perfectly, and avoids the slightly rubbery, chewy slices you can get if they stick together in the pan. Once you are happy that they've cooked smoothly, you can amp up the heat and set the hash browns to achieve maximum crunchiness.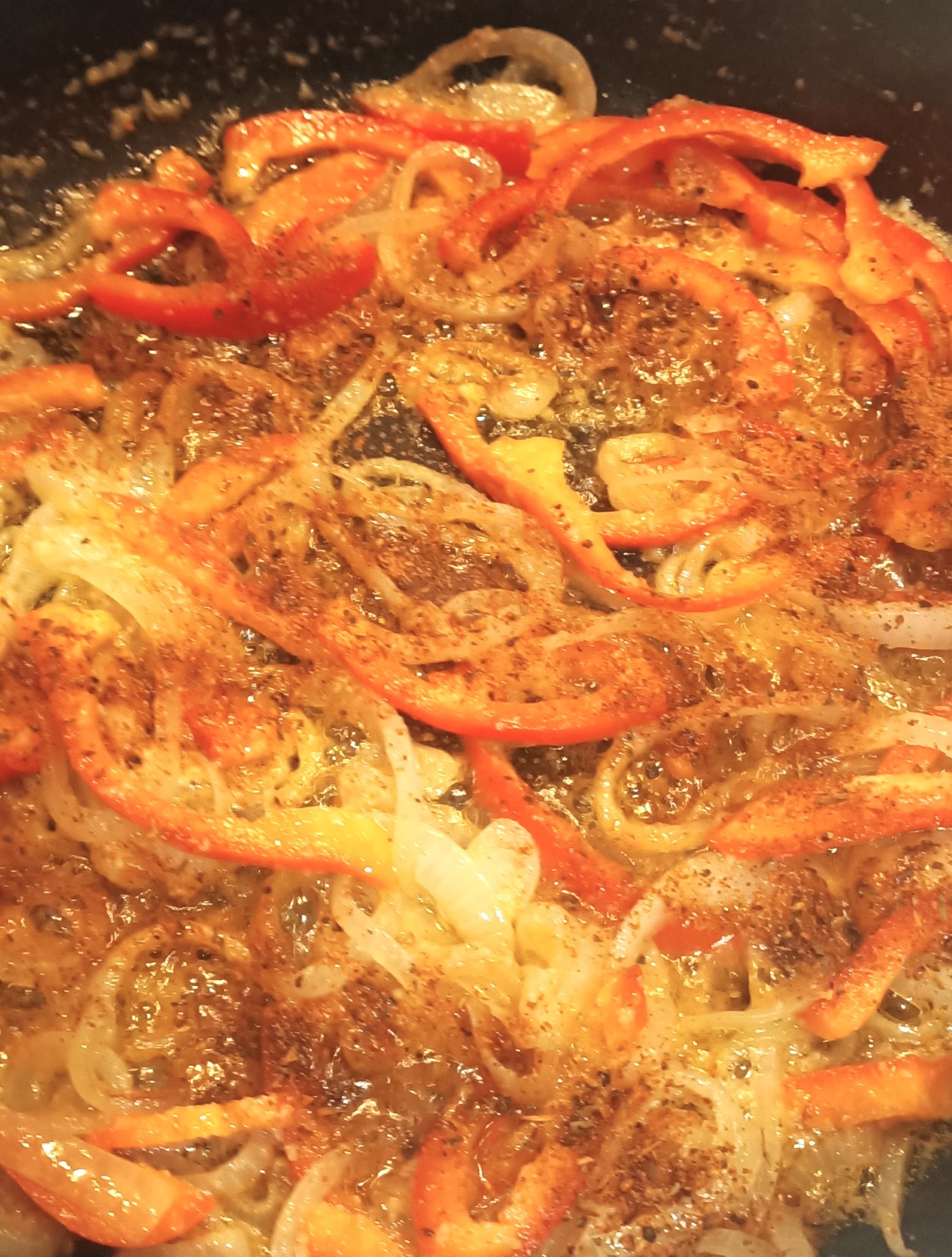 There are plenty of options to include to get the mix of Southern flavors you prefer. I opted for a store bought cajun mix, however you can buy or mix at home different types of creole and cajun blends to suit your palate. Cayenne pepper or jalapeños can add real heat without throwing out the balance of other herbs, or tangy citrus creates flavor depth and a sense of refreshment.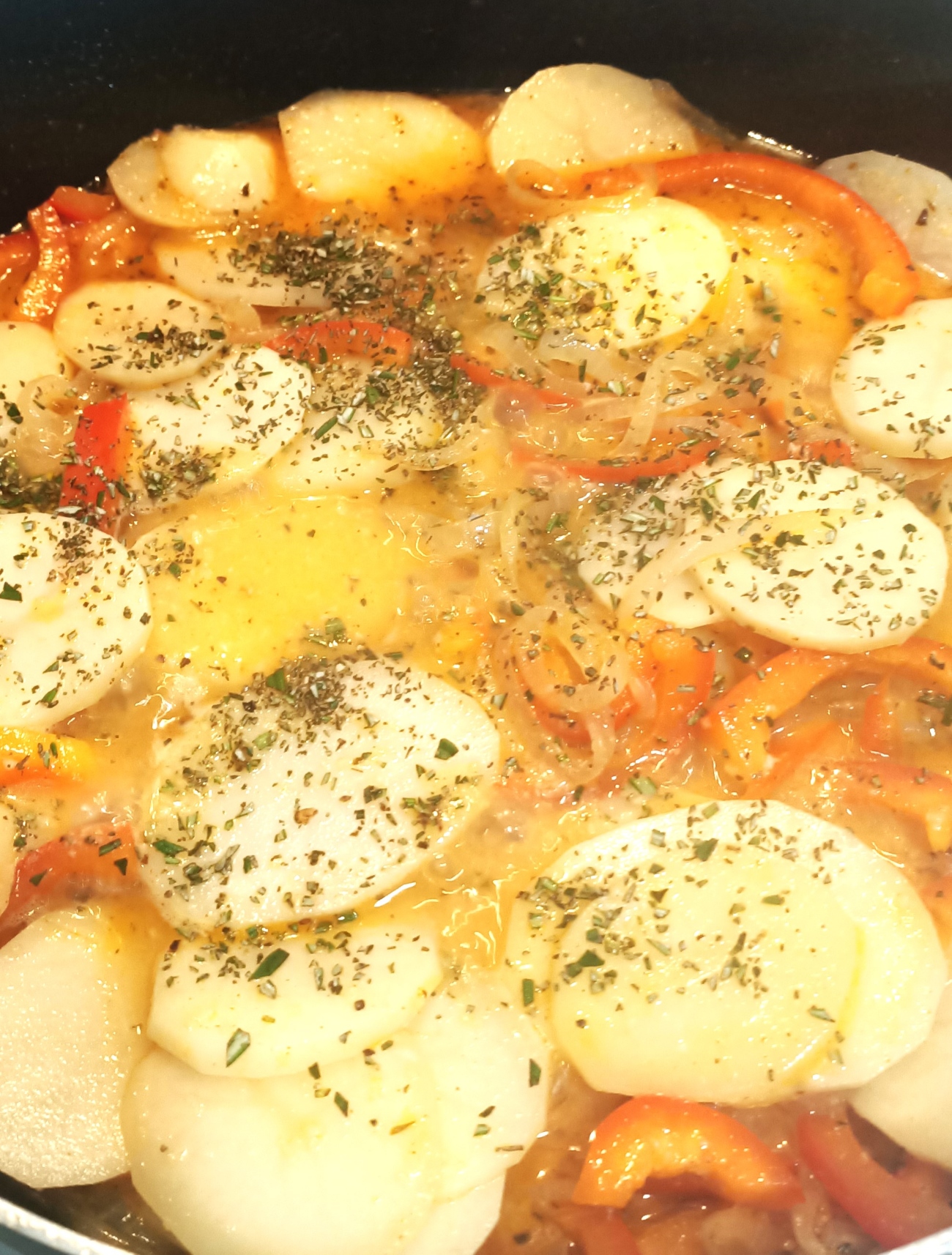 Cajun Stewed Potato Hash is a tremendous side dish for any time of day, but is ideal for those (rare, for me!) lazy weekend brunches, when you can just sit and relax with good food. It takes some time to cook on the stovetop (around 1 hour and ten minutes depending on how crunchy you want them), yet the recipe is simple and flavorful, and the outcome is outstanding. You only have to cook them once to start planning other opportunities to further perfect this recipe!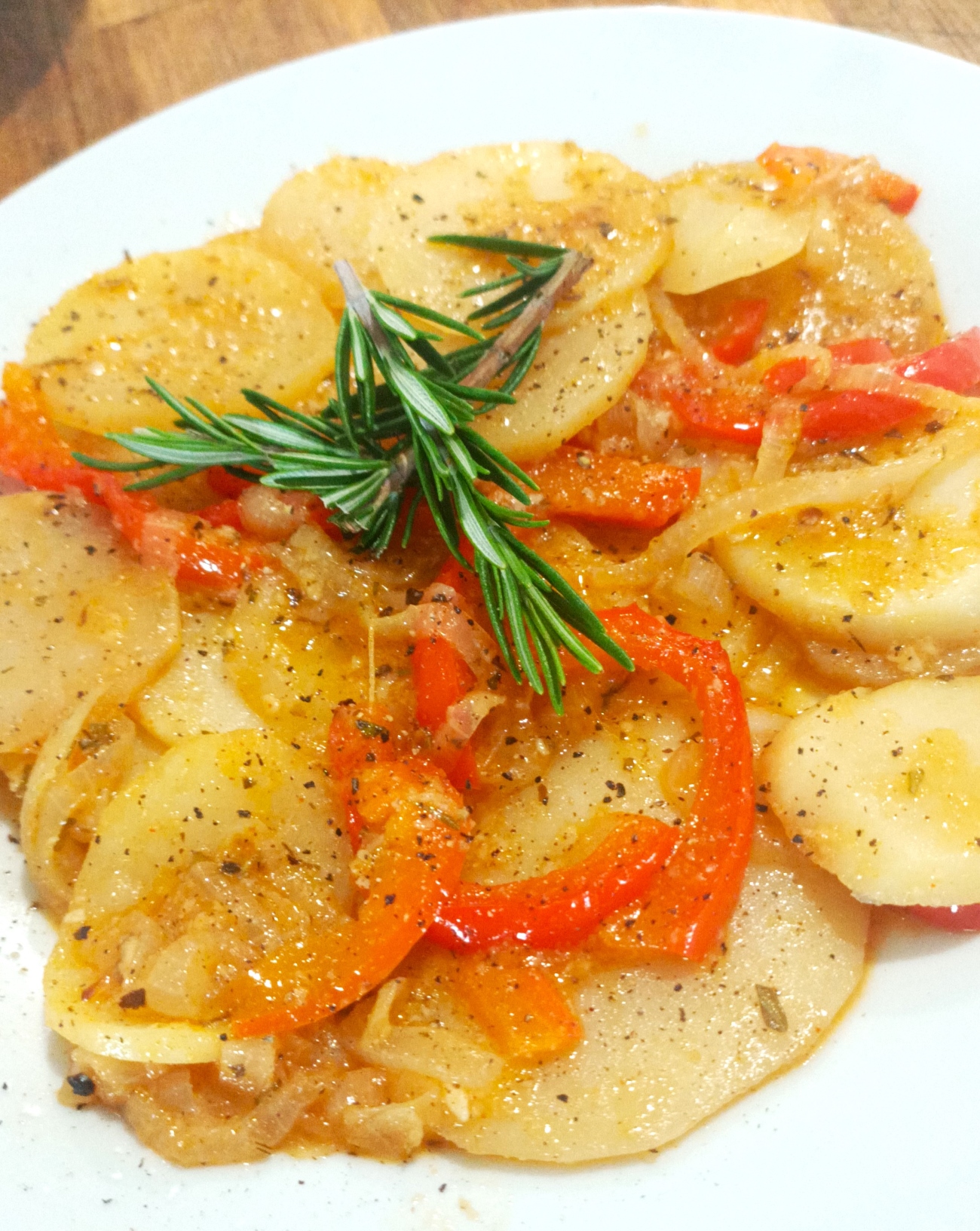 Cajun Stewed Potato Hash
Serves 4
10m prep time
1h 10m cook time
Ingredients
One stick unsalted butter
1 medium yellow onion, thinly sliced
3 tablespoons minced garlic
1 red bell pepper, thinly sliced
2 tablespoons Cajun spice blend (store bought is fine)
5-6 medium Yukon Gold potatoes, peeled and thinly sliced
2 tablespoons rosemary, chopped finely
1/4 teaspoon Kosher salt
2 cups chicken stock, divided
Kosher salt and black pepper, to taste
Preparation
Melt the butter in a large non-stick frying pan at medium-high temperature. Add the onions and sauté for 5 minutes, or until soft and translucent. Add the garlic and stir thoroughly, then add the bell peppers and cook for 5 minutes.
Add in the sliced potatoes and the cajun spice mix. Stir thoroughly, and bring to the boil. Lower temperature, add rosemary, salt and chicken stock, then even out the potatoes across the dish. Simmer for 45 minutes, periodically adding the chicken stock as the liquid cooks away. Stir occasionally.
After 45 minutes, stir the potatoes one final time, ensuring all are cooked thoroughly. Raise the pan's temperature to medium and cook for a further 15 minutes.
Remove the potatoes from the heat, making sure not to break up the discs. Place on a large plate and serve immediately, sprinkling generously with salt and pepper.
Recipe adapted from Voraciously by The Washington Post
SKM: below-content placeholder
Whizzco for 12T