A fresh, new spin on breakfast eggs and spicy sausage.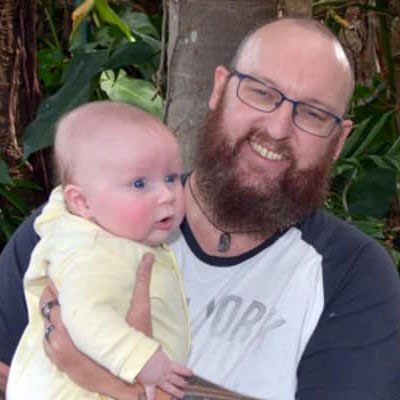 Jono Elderton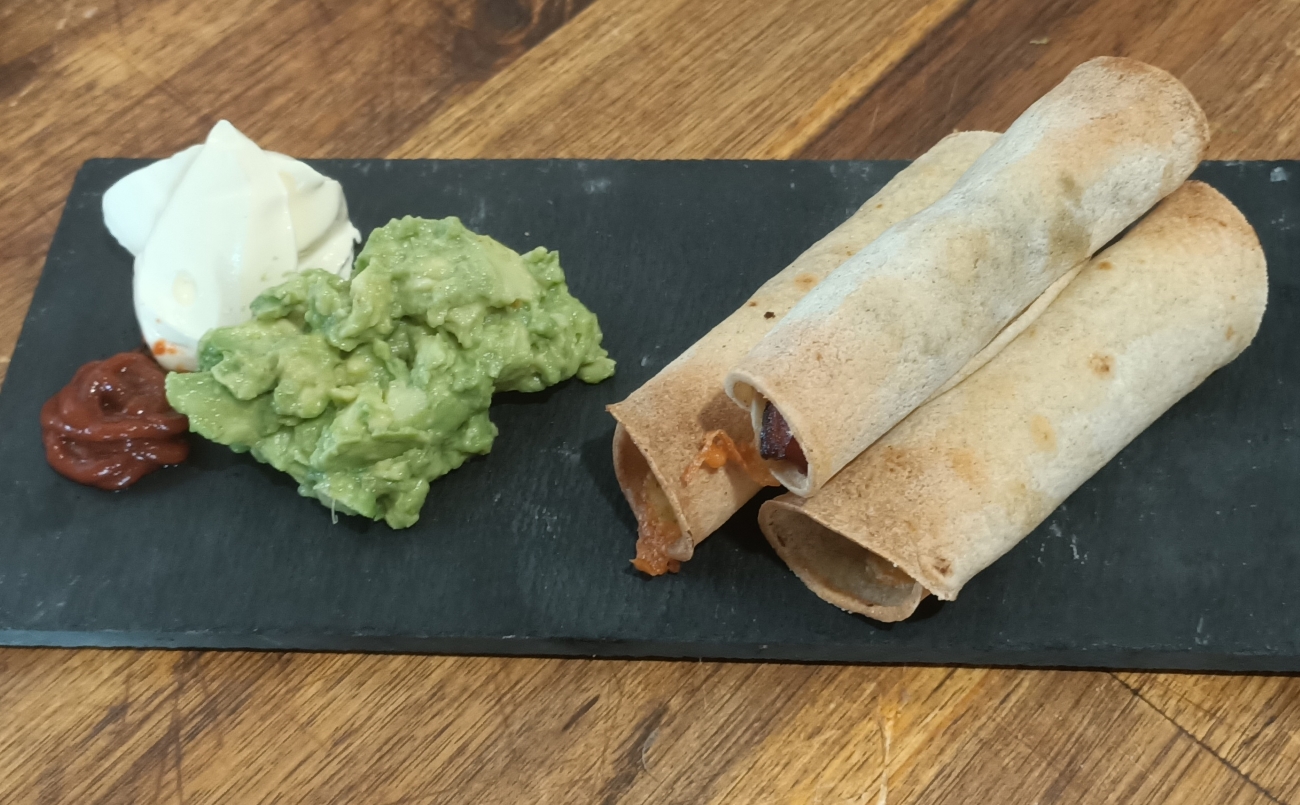 Taquitos make an amazing, delicious snack or side. Pocket rockets of cheese and spices mixed with chicken, beef, pork, or tofu that are ideal for entertaining guests or for frying up for a quick snack.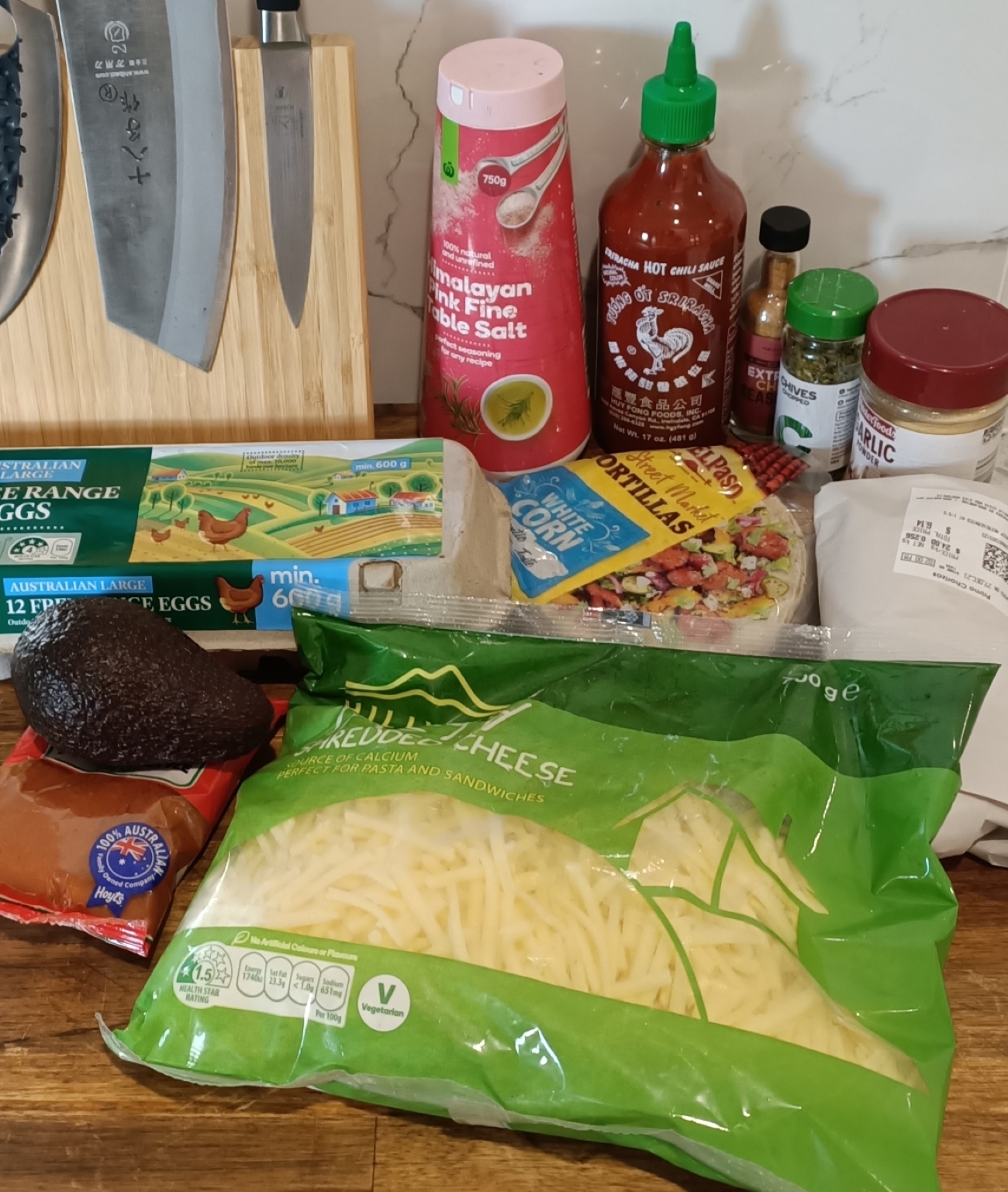 I used to cook my taquitos by deep frying them, however I now use my air fryer exclusively. They still create those delightfully crisp corn tubes (I'm a corn tortilla guy, they've got a notable flavor I think is delicious) but use a fraction of the oil. This process means the natural seasoning and flavor is emphasized instead of cooking oil.
Taquitos provide a nice option for using your leftovers – anything can go in if you are brave enough – and are mouthwatering when served alongside Pico de Gallo, avocado, and sour cream.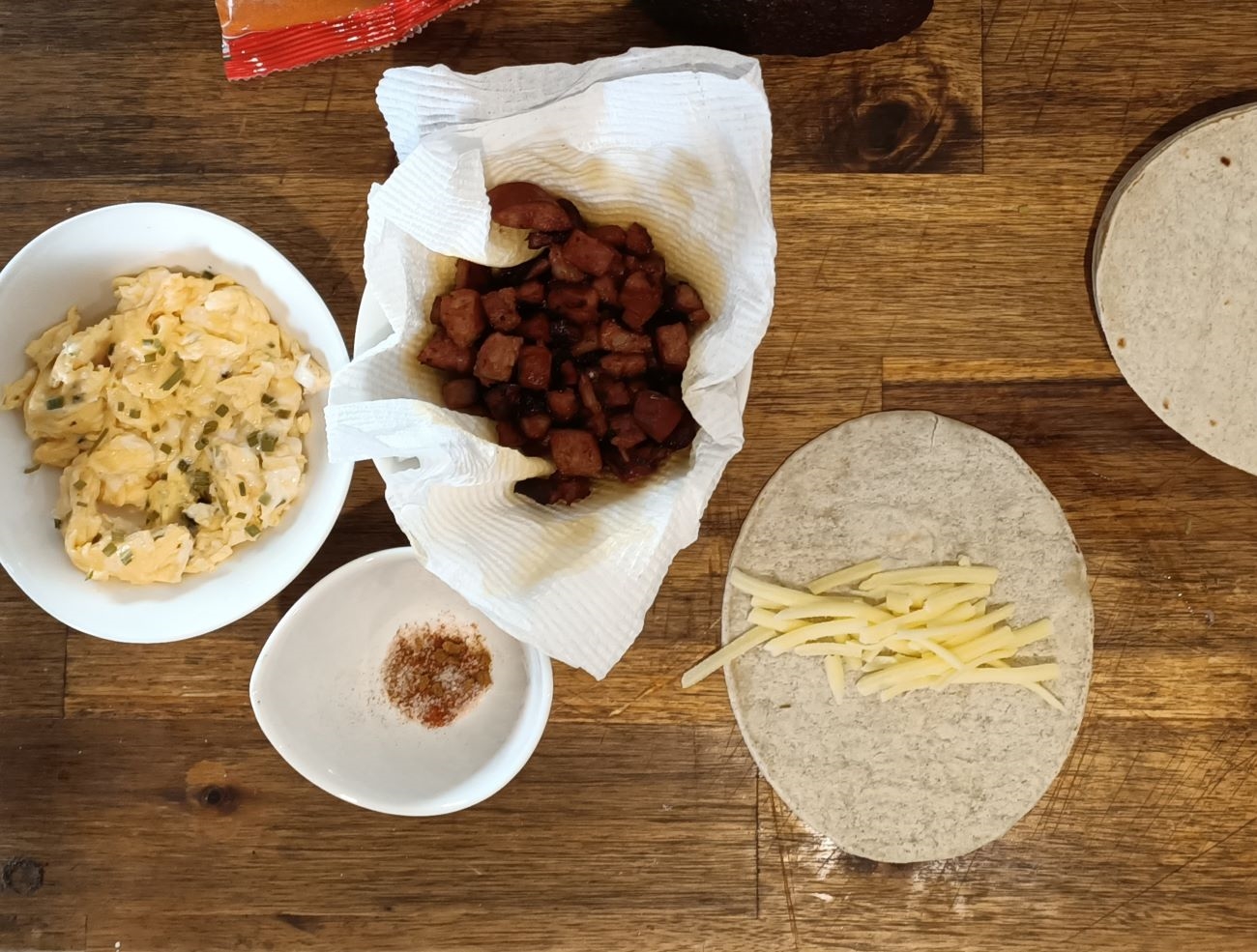 While not a widely deployed breakfast option, I like to make taquitos on the weekends, when I can have a bit of fun in the kitchen while keeping one eye on the kids.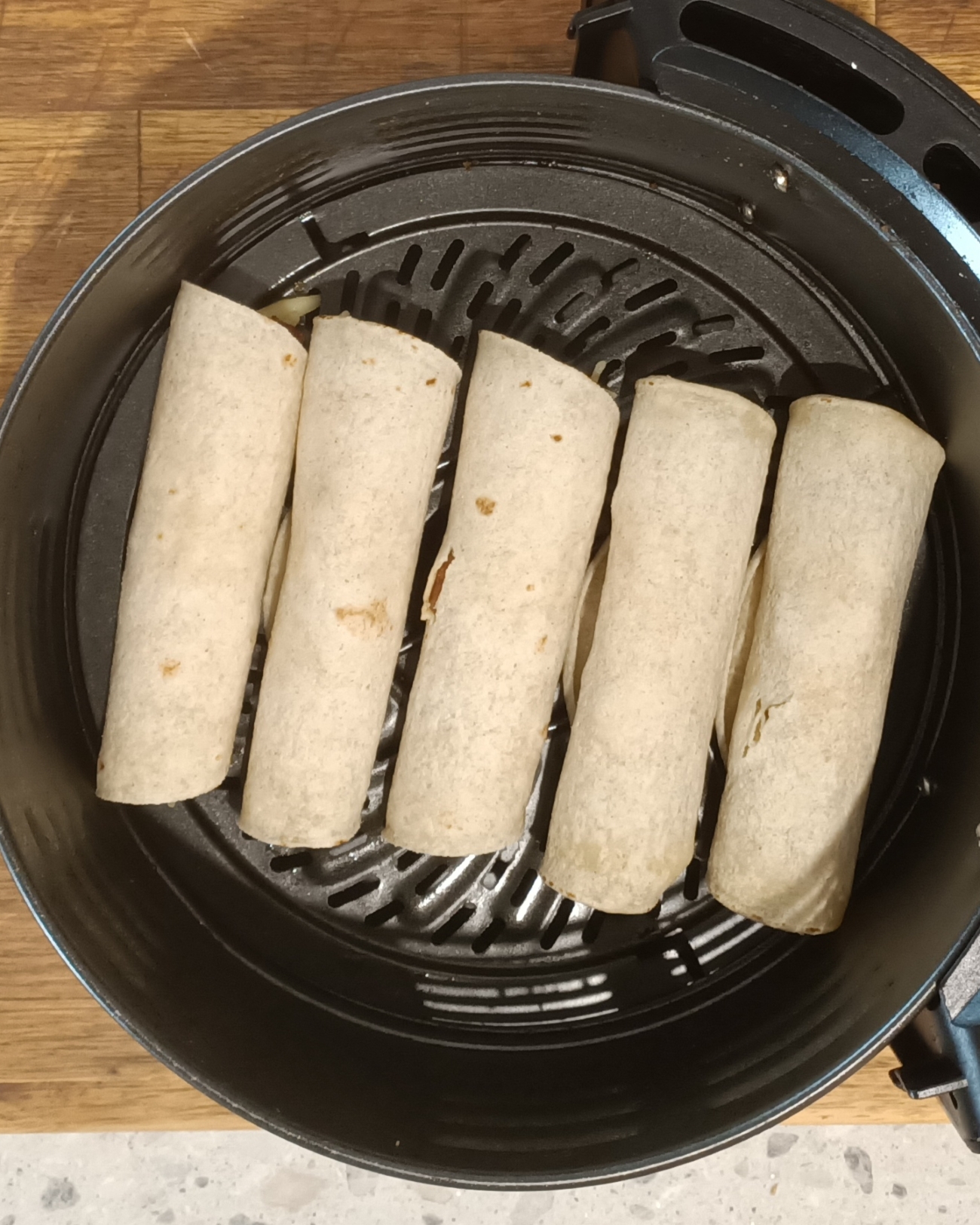 Breakfast taquitos are simple to put together, they look tremendous and taste delicious. I like that the chorizo creates a different, more subtle layering of flavors alongside cheese and white corn. Even my kids, notoriously anti-breakfast, will happily eat taquitos.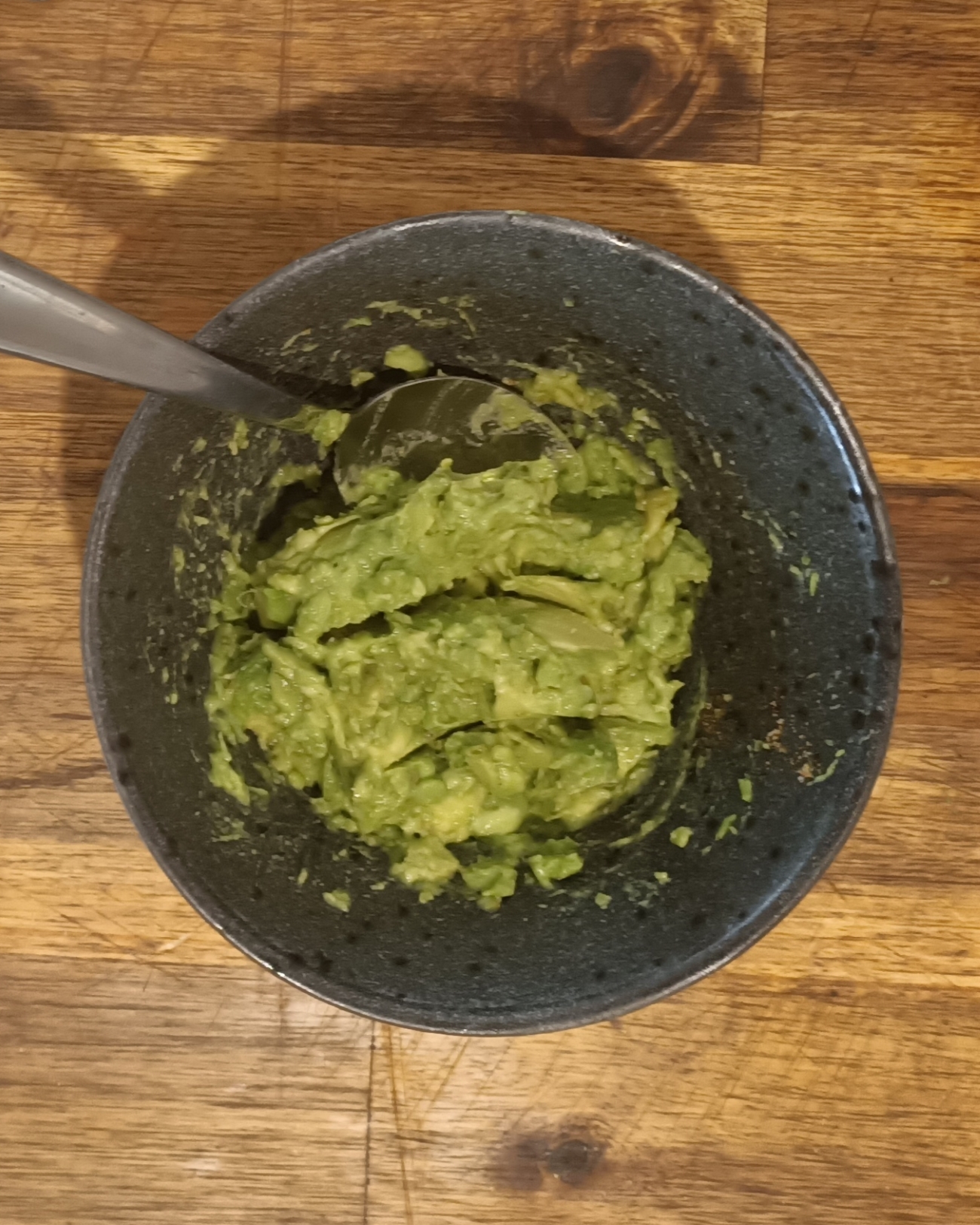 Spicy gauc is the secret weapon in this breakfast creation. I understand that because of the heat it can be a take it or leave it option, but it's easy to take out the spice, or you can substitute for a milder, sweeter accompaniment such as mango salsa or Pico de Gallo.
Check out the breakfast chorizo taquito recipe below and give it a try at home for something scrumptious but different.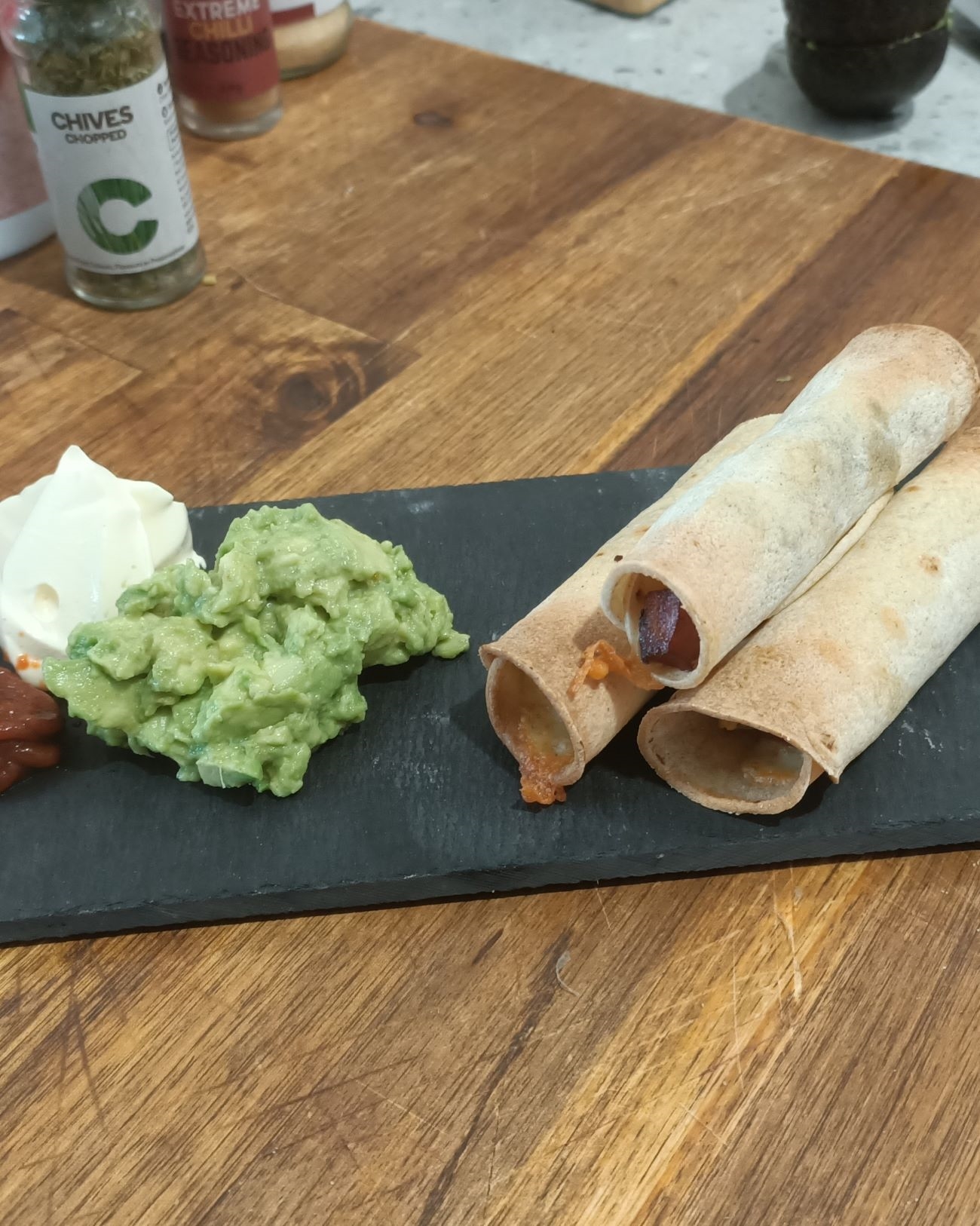 Air Fryer Breakfast Taquitos with Spicy Guac
Makes 8-10
15m prep time
15m cook time
For the Taquitos
1 chorizo, finely chopped
3 oz shredded cheese
1 tablespoon dried chives
1 teaspoon sweet paprika
1 teaspoon cumin
Spray cooking oil
Kosher salt and black pepper, to taste
For the Spicy Guac
1 large avocado, mashed
1-2 teaspoons Kosher salt
1 teaspoon cayenne pepper
1 teaspoon garlic powder
1 tablespoon lemon juice
Hot sauce to taste
For the Taquitos
Finely chop chorizo. Add to a frying pan and cook on med-high heat for 3-4 minutes, then remove and set aside.
Switch fry pan to a lower heat. Add eggs and chives, muddling quickly until scrambled. Remove from pan and place in a bowl.
Preheat corn tortillas for 20-30 seconds in the microwave to help avoid splitting
Mix spices together thoroughly, then build the layers of the taquito: cheese, spices, chorizo, eggs, spices, cheese.
Roll up each taquito and lay in air fryer tray with the seam down.
Spray with oil and cook for 6-8 minutes at 350°F, or until golden brown and crispy.
While taquitos are cooking, combine guac ingredients in a bowl and mash roughly with a fork.
Remove taquitos from air fryer and serve immediately, adding a generous amount of spicy guac, sour cream, and hot sauce to taste.
Recipe adapted from Jawns I Cooked
SKM: below-content placeholder
Whizzco for 12T