If you're in the mood for a warm, hearty meal to fill you up, lasagna is just the ticket. We all know and love classic lasagna with noodles, beef, tomato sauce, and creamy ricotta cheese. What if I told you there are dozens of just as tasty variations? Cheeseburger lasagna, chicken alfredo lasagna, and even bacon-wrapped lasagna, just to name a few. We've made a lot of lasagna dishes over the years, but here are our top 8 lasagna recipes with a twist!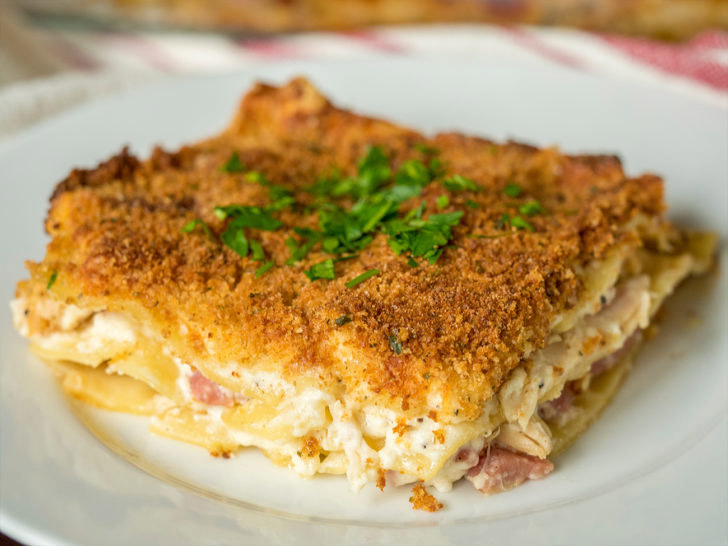 Fusion food is all the rage right now, and we thought we'd jump on board by trying a fusion recipe of our own. We've took two of our favorite comfort foods and combined them into a twist on the originals. Our chicken cordon bleu lasagna blends all the goodness of these two dishes in the best possible way. We're still able to keep the comfort food status of both recipes, but in a way that is sure to satisfy a tableful of hungry folks. This also works as a casserole, but we love how the layers of flavor come together with lasagna noodles. Get the recipe here!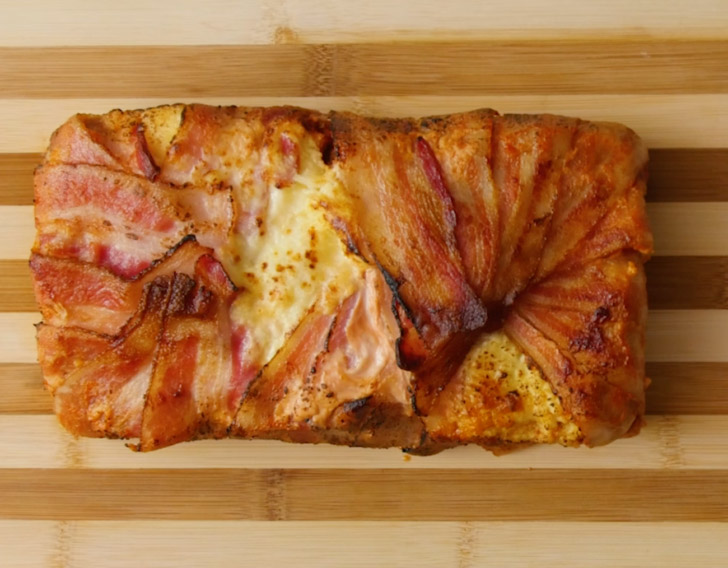 Lasagna is one of our favorite comfort foods, all those layers of pasta, meat sauce, and cheese baked together into one warm and satisfying meal. Now, imagine if that rich and delicious pasta were wrapped in a layer of bacon. Yes, bacon, and yes, it's as good as you can possibly imagine. Of course, anything wrapped in bacon is going to be amazing, so naturally, this little bacon trick instantly makes our lasagna a thing of magic. This is a next-level indulgence and a must-try for any lasagna or bacon lover. Get the recipe here!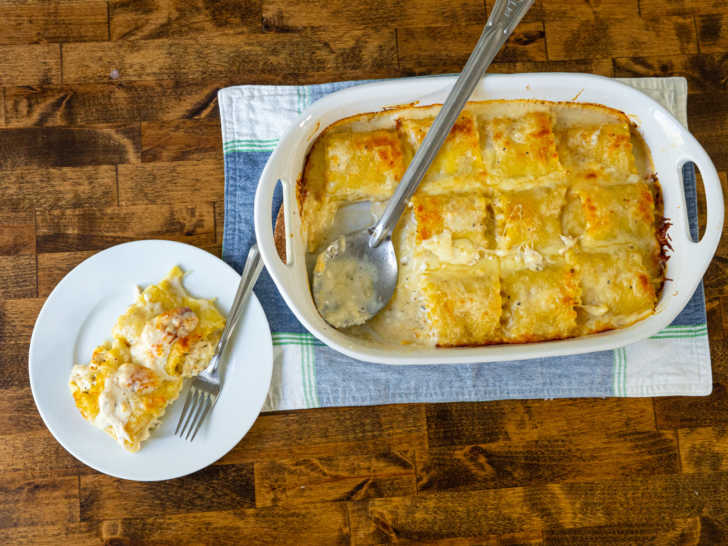 These Chicken Alfredo Lasagna Roll-Ups turned out better than I could have imagined, and they are pretty simple to put together. That's a win-win in my book! Start by cooking the lasagna noodles according to the package. Once cooked, lay the noodles on a paper towel to dry them off. This will make it easier to roll them up when the time comes.
Next, prepare the filling. This rich, cheesy filling has not one, not two, but three kinds of cheeses. Cottage cheese, mozzarella cheese, and parmesan cheese. Add some creamy sauce, extra seasoning, and shredded chicken, and you're almost done. Get the recipe here!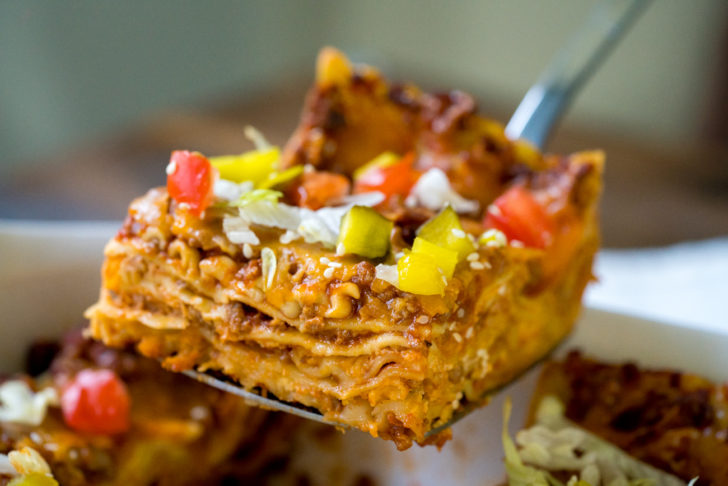 Traditional lasagna will never go out of style, but what about putting a spin on it that builds on the original flavor, yet modernizes it and makes it new and delicious, perfect for a family dinner or for having friends over. Starting with basically the same base as the classic, we turned our lasagna into a cheeseburger lasagna – and everyone absolutely loved it! If you're entertaining anytime soon and need a dish that packs a punch and has a ton of flavor, this is the one for you – it doesn't disappoint. Get the recipe here!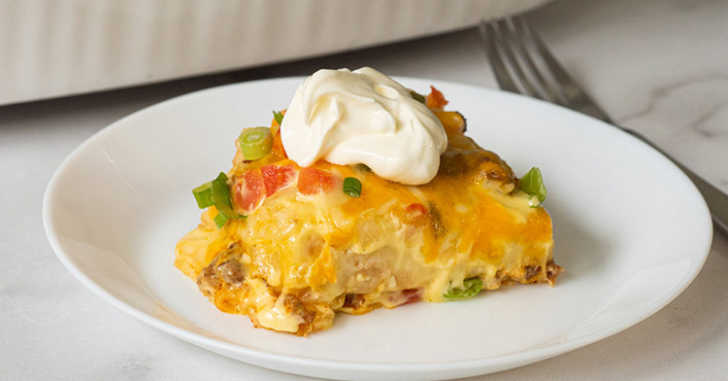 Tacos, or lasagna? That's a difficult choice! On one hand, you have spiced beef and cheese rolled up into a soft tortilla. On the other hand, you have layers of cheese, meat, and carbs. Why, oh why must we decide between the two?
Now, you don't have to. Presenting: Cheesy Taco Lasagna. This dish leans more on the taco side with its seasonings and flavor profile, but that doesn't mean it's not overflowing with delicious cheese! This layered taco dish will satisfy your taco night craving while keeping things interesting. Get the recipe here!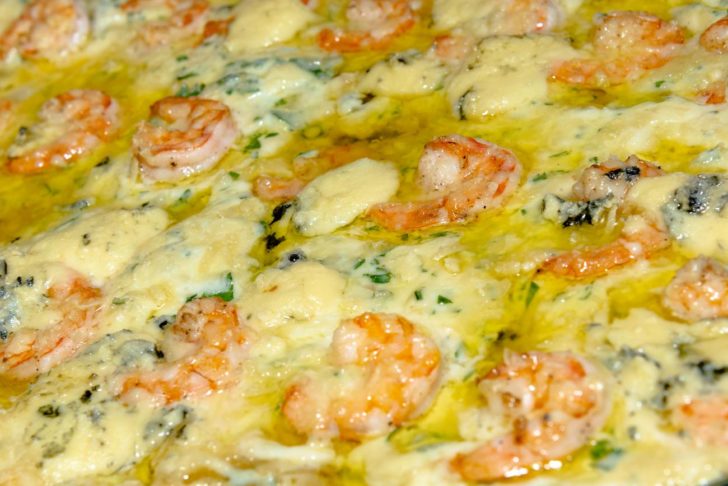 We were planning a casual dinner party with friends and wanted to make something special, and we also wanted not to compromise our evening trapped in the kitchen over the hot stove. After a turn through the recipe box, we came across one of our favorite pasta dishes, a shrimp and four-cheese lasagna that is deliciously decadent and easy to make. It looks like a fancy dish so you'll impress your guests without exhausting yourself in the process. Get the recipe here!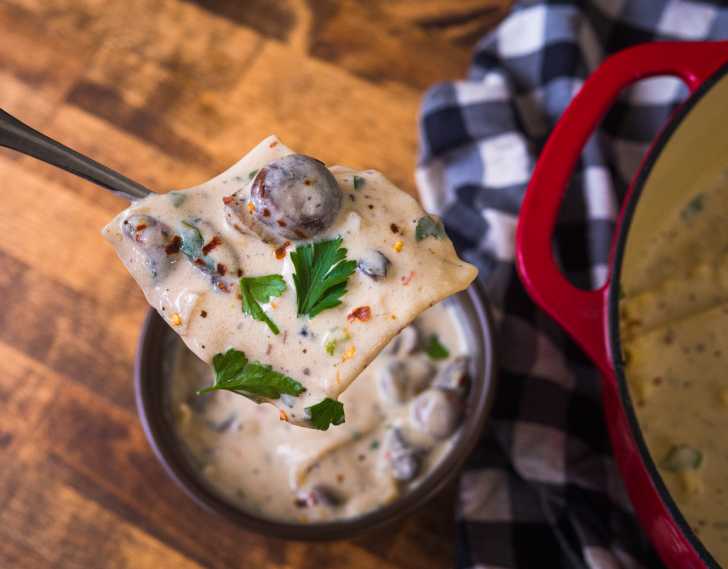 I love garlic. So much so, that when I see a recipe call for 2-3 garlic cloves, I'll often throw in an extra clove or three. For those who are in the same, garlic loving boat, this recipe is for you.
This lasagna soup recipe is a bit of a twist on the traditional, red meat sauce lasagna, opting instead for alfredo sauce and veggies. Don't let this meatless meal deter you! I promise it's plenty filling on its own. But, if you really want that added protein, go ahead and throw some chicken in there. Get the recipe here!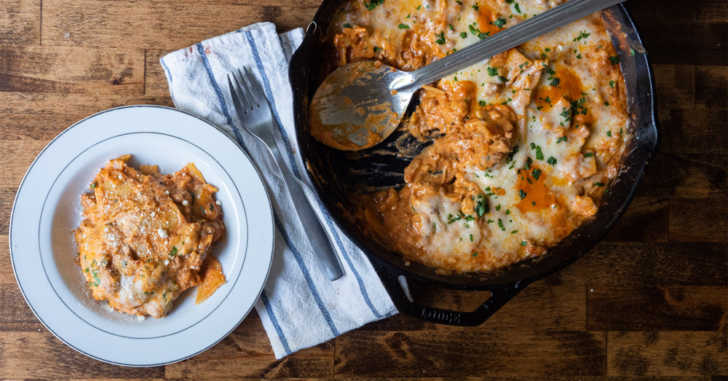 Lasagna is one of those meals that is a guaranteed crowd-pleaser every single time you make it. It's perfect for potlucks, dropping a meal off for a loved one who needs it, or just your average family dinner, but it can take a bit of time to deal with the boiling of the noodles, the layering, and then finally the baking. But our Quick and Easy Skillet Lasagna? Well, that's done in under thirty minutes and you don't have to boil the noodles or even get out a baking dish! It works homemade lasagna into your busy weeknight schedule and it doesn't sacrifice the flavor even a little bit. Get the recipe here!
SKM: below-content placeholder
Whizzco for 12T