Some people are all about pumpkin spice when the cooler weather of fall hits, but I'm more of a caramel apple girl, myself. Sweet, slightly savory caramel and tart, juicy apples? Count me in! The only thing I don't love about the traditional caramel apples is how messy and difficult they are to eat. That inconvenience is multiplied if you have fillings you need to be aware of. That's why I rounded up some of my favorite caramel apple desserts so you can get your fix without breaking your teeth!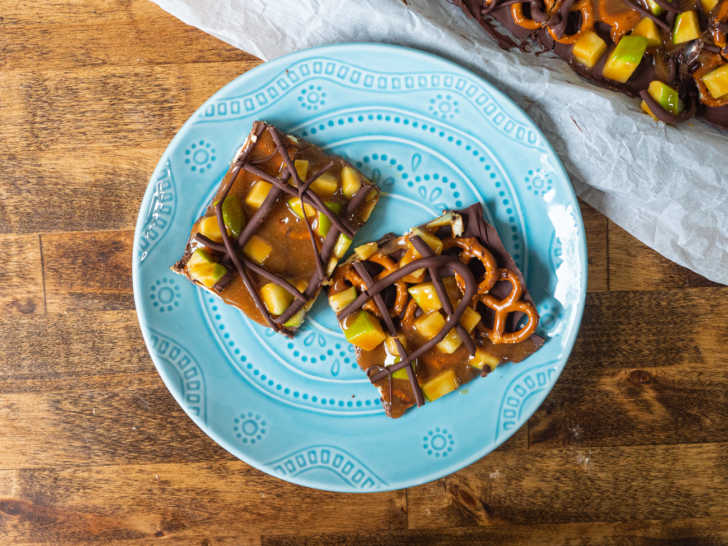 Looking for an easy, tasty, unique fall snack? I've got just the thing! This 4-Ingredient Caramel Apple Bark is just that – simple to make, deliciously decadent, and is sure to have everyone begging for more.
With caramel, chocolate, apples, and pretzels, this little treat is sweet and salty with a burst of tart flavor from the apples. I love that it's a lighter snack, which means I can have five pieces in one sitting, right? Get the recipe here!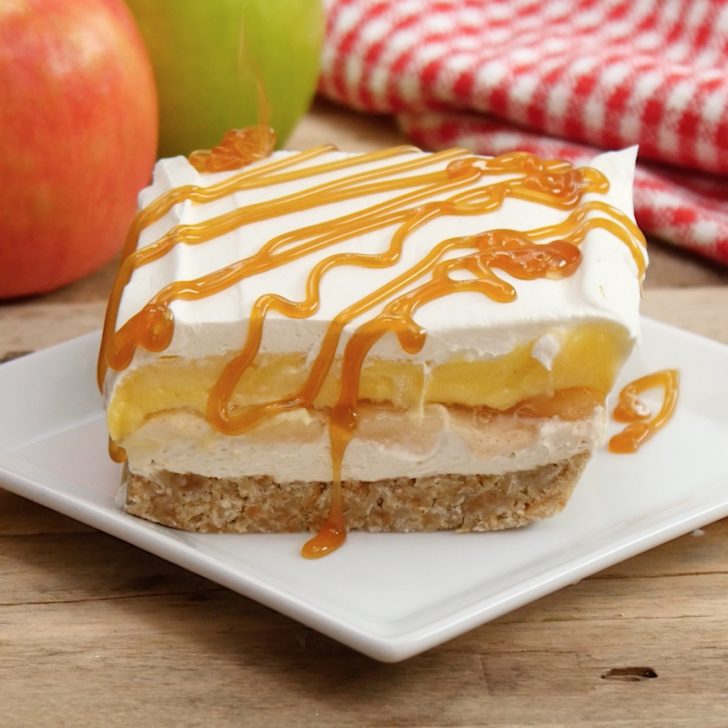 Who knew lasagna was for dessert? We sure didn't, but now we're hooked. The signature layers of lasagna lend themselves well to dessert because it allows you to pack in a ton of different sweet flavors. This layered dream of a dessert has it all: buttery caramel, creamy whipped topping, sweet and tender apples, and velvety vanilla pudding. Oh, and a crunchy and buttery oatmeal cookie base. It's pretty darn dreamy, you guys. Get the recipe here!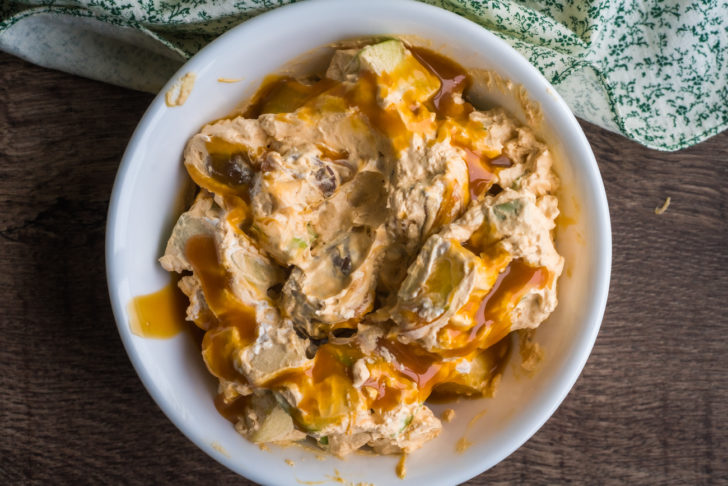 I know, this isn't really a "salad" in the traditional sense, but there's something fun about calling this sweet treat a "salad" – and besides, who doesn't want a salad for dessert! Our caramel apple fluff salad is, in a word, fun – fun to make, fun to eat, fun to share. It's a little bit wacky but it's so yummy, and you can play with the ingredients to make this just about any way you want! It's like a caramel apple dipped in chocolate-caramel cookies and topped with whipped cream – yum! Get the recipe here!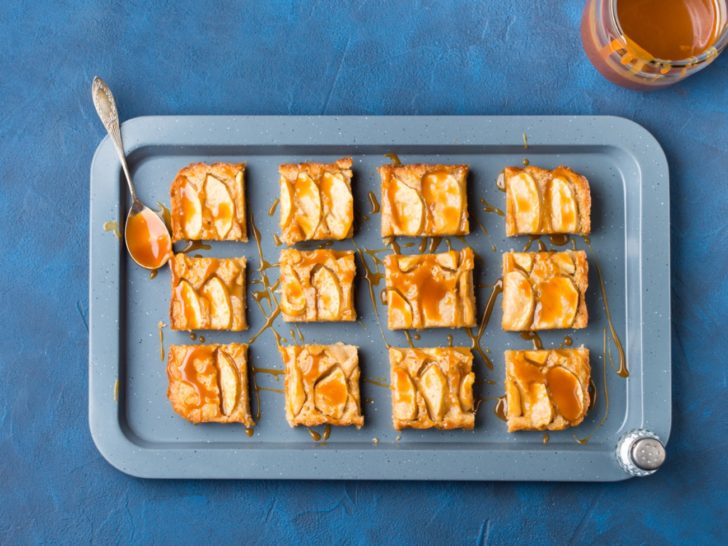 You often hear blondies being compared to brownies. "Oh, you know, they're like a brownie without the chocolate." But we think blondies are a standalone delicacy in their own right. They're chewy and soft and generally full of molasses flavor from all that sweet brown sugar. These blondies have all of that going on and then the sweet bite of apples and cinnamon with an irresistible topping of gooey salted caramel. It just doesn't get any better. Get the recipe here!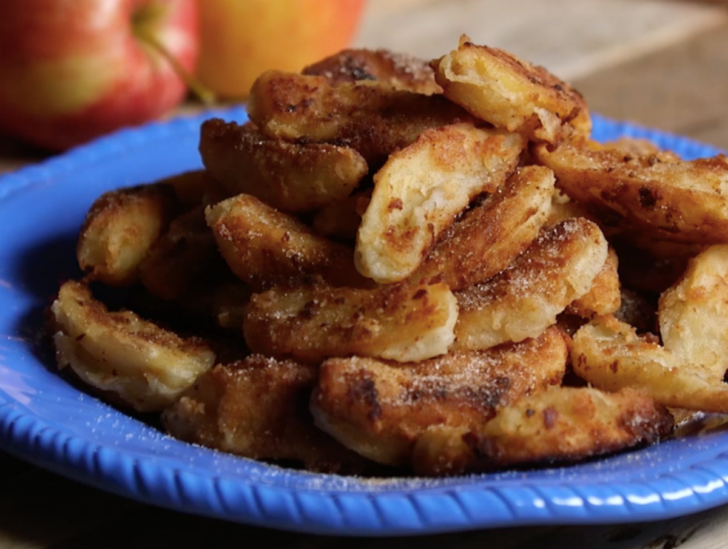 Yup, we did it. We cut 'em up into slices (although you could make them matchstick-shaped), dipped them in a buttermilk batter, then dredged and fried them up! The result is a perfectly golden brown "fry" with sweet apple on the inside…which you should then promptly dip into the caramel cream cheese dip that accompanies the fries. You don't even know how yummy these are!! Whether it's for a snack or dessert or really just any time you want a tasty new spin on a classic, try these out and see how much you love them. Get the recipe here!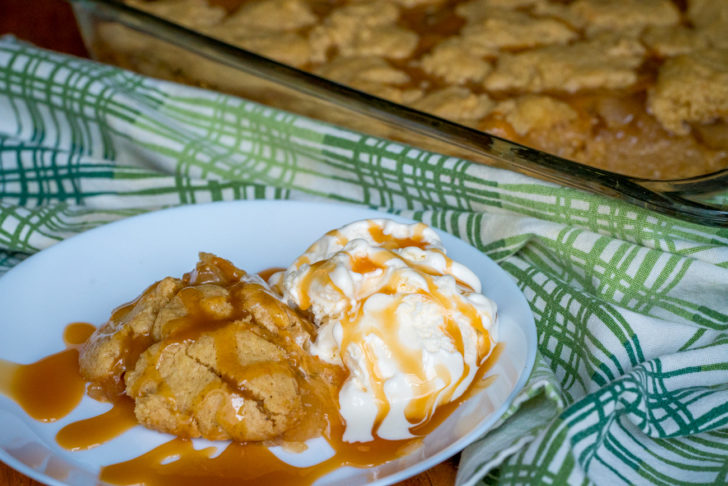 Okay, if you've been looking for a dish that embraces all your favorite sweet, fall flavors, this is the recipe for you. Caramel apple dump cake – it's got everything we could possibly want, in the form of apples, caramel and cinnamon-spiced cake, put together in a way that results in an ooey-gooey confection that we could absolutely devour if we put our minds to it…as it is, we have to really restrain ourselves here and try to limit things at just one (big) bowl of this stuff. Get the recipe here!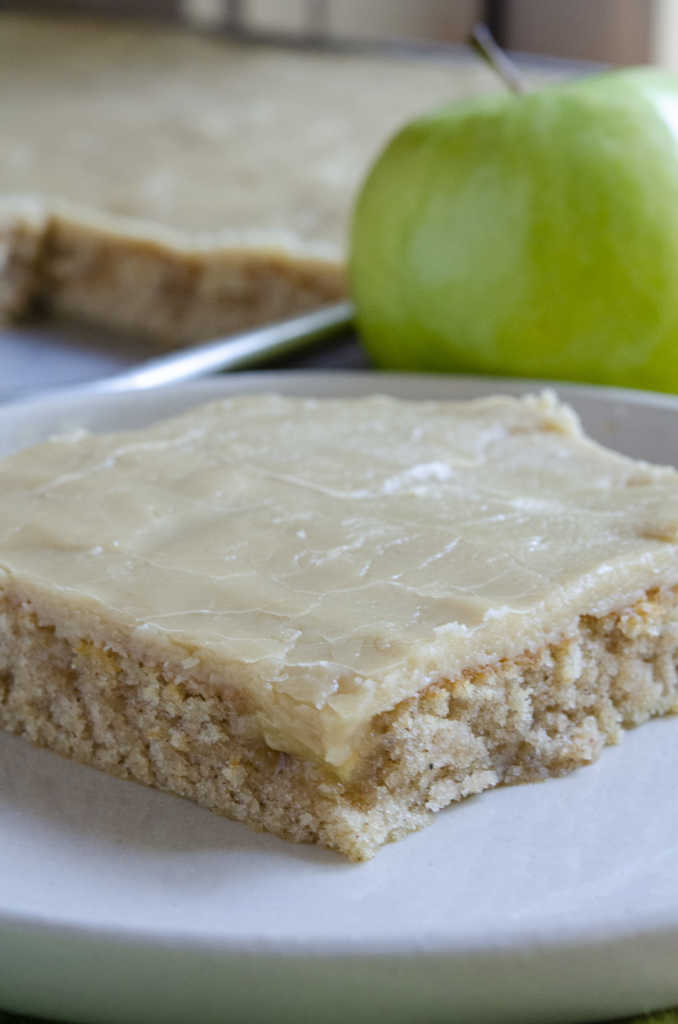 A caramel apple is a simple thing, but it sure proves the point that simple is often best. That sweet crisp bite of apple under a sticky blanket of caramel… it's basically heaven on a stick. But with this easy sheet cake, you can have that same flavor in cake form too! Our Caramel Apple Sheet Cake features a soft, spiced crumb studded with tender apples that sit under an easy buttery caramel icing. (In other words, it's something to really get excited about.) Get the recipe here!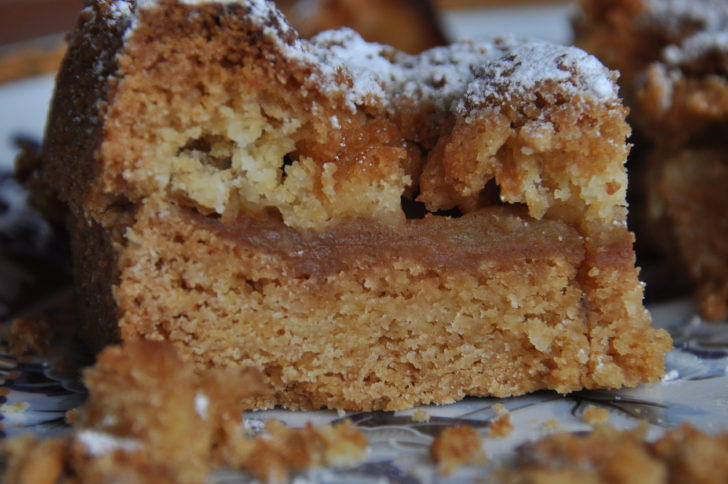 Are you looking for your new fall dessert, with all the warm, spiced goodness of an apple crisp or pie, but done in a new and interesting way? Perfect, 'cause we've got you covered! Instead of a more traditional apple dessert, or one with delicious bite-sized chunks sprinkled throughout, we took thinly sliced apple and sandwiched it between two sheets of perfectly spiced dough, full of brown sugar, cinnamon and nutmeg. Not only that, but we put caramel sauce over the apples and over the cake to tie everything together and lock in the moisture – this stuff is too yummy! Get the recipe here!
SKM: below-content placeholder
Whizzco for 12T