Sandwiches are an important part of my daily life. Whether I'm working from home, out and about, or setting up for a big day out with the kids, it pays to have at least a couple of tasty options close at hand to help keep hunger at bay. Sandwiches are simple to make and usually are easy to clean up. They keep the family happy (everybody gets what they like the most) and are perfect for busting hunger, especially when you don't want to get too creative in the kitchen for lunch or dinner.
While a PB&J sandwich, salad super sub, or grilled cheese are often on the cards, I do like getting creative when it comes to crafting the best sandwiches. Below you'll find 7 of our best sandwich recipes, to help broaden your repertoire between the bread slices. And once you've got these brilliant examples down pat, check them against our list of The 11 Best Sandwiches in the World to see where you think they stack up!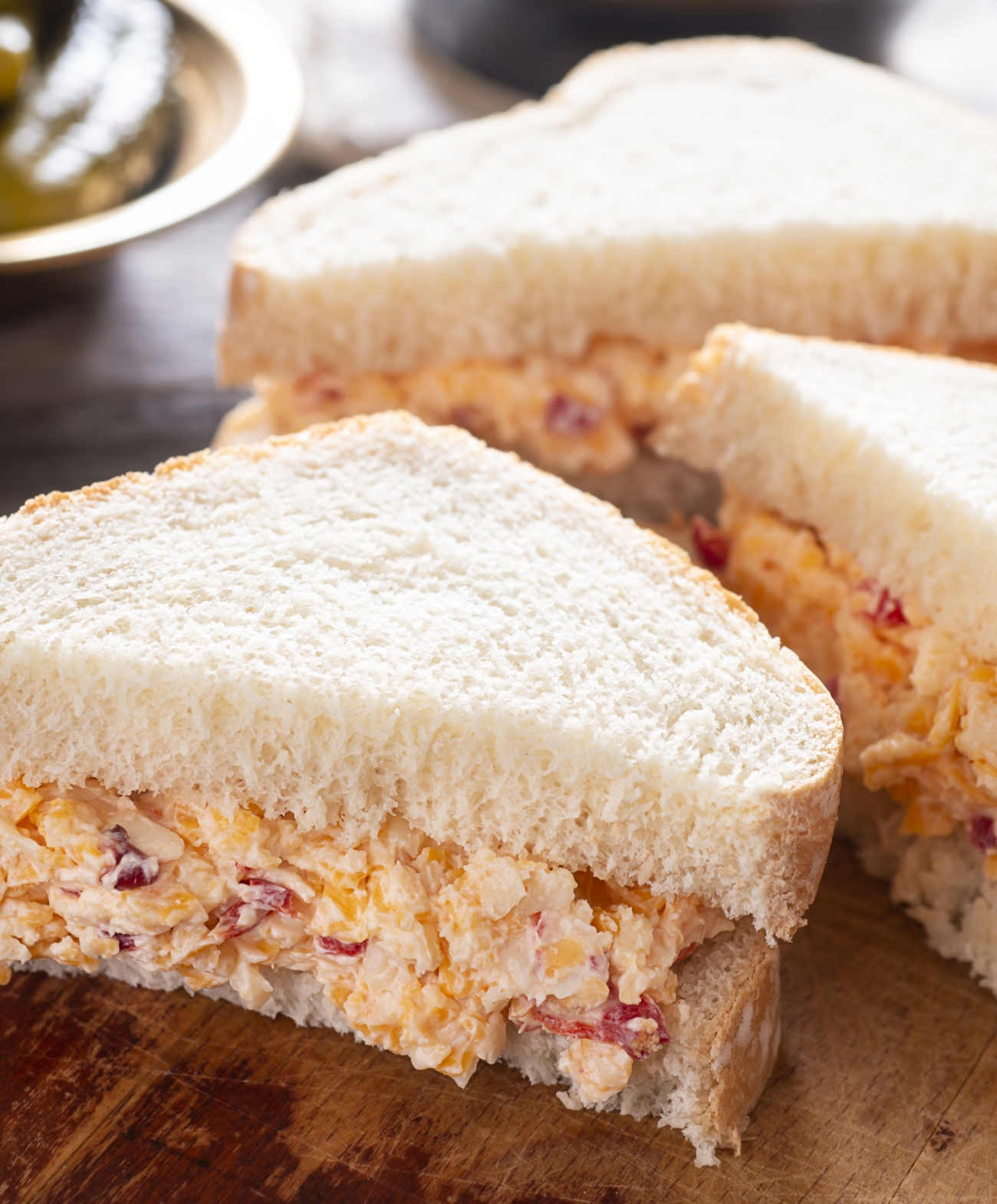 Pimento cheese on white bread is the most popular food item each year at the Masters Golf in Georgia. Its enduring popularity comes from its tasty mix of cheeses – sharp cheddar, Monetary Jack, and smooth cream cheese – that meld delightfully with the sweet warm peppers, and a light dusting of herbs. Pimento Cheese Sandwiches are easy to make at home, and the pimento spread can be used in all sorts of other ways too!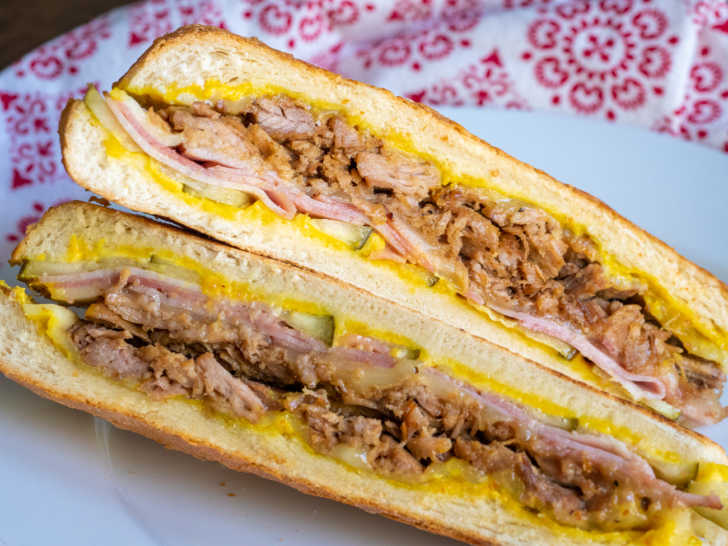 The combination of salty braised pork with creamy melted provolone, tangy crispy bread and a refreshingly sour, crunchy pickle to cut through makes the Cuban one of America's most beloved sandwich staples. Our Cuban Sandwich recipe demonstrates how to make a delightfully tasty and authentic version quickly and easily at home.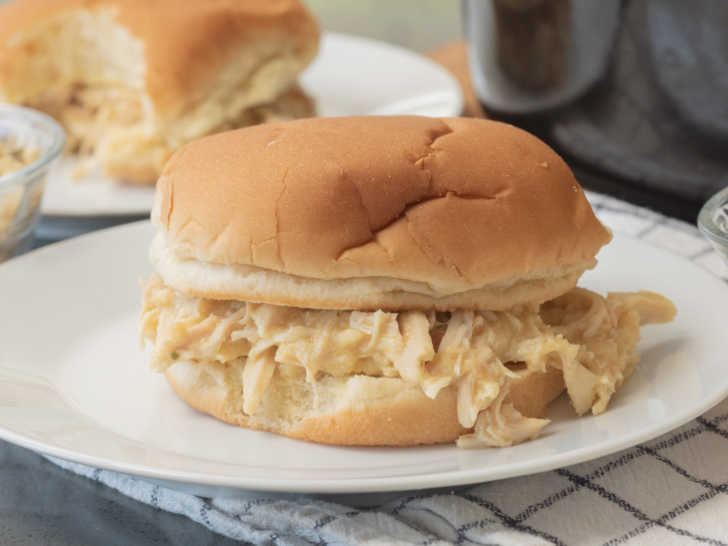 I've had a lot of sandos in my time, but the Ohio Shredded Chicken Sandwich is a recipe that's become one of my favorite lunchtime go-to foods. While unfamiliar with its cultural importance, I'm completely on board with the messy magic of this sandwich's mix of ingredients – sauce, cheese, stuffing and Ritz crackers elevates it well above the norm (a rotisserie bird on two bits of bread with butter, salt and pepper). If I've got a big work week coming up, or a weekend working bee with the family, I'm making sure there's opportunities for Ohio Shredded Chicken Sandwiches to keep everyone fed and happy!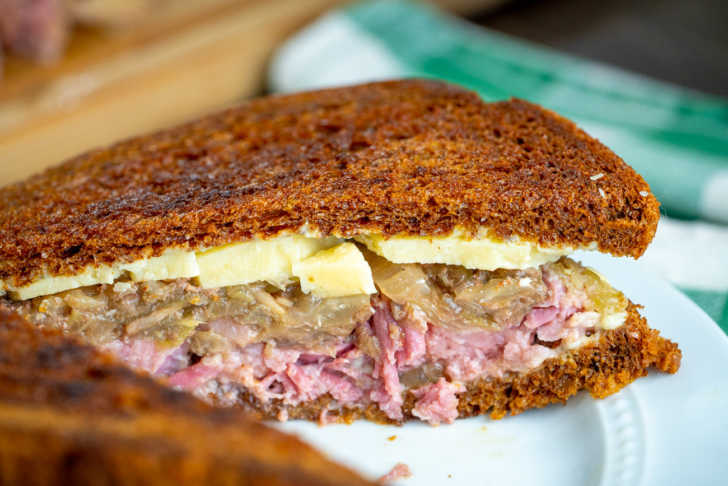 Take a classic Reuben and a French dip, then combine them into a single sandwich and make it as Irish as St Paddy's Day. The amazing result is a Corned Beef Sandwich with Guinness au Jus. Salty, spiced brisket combines with tender cabbage and onions, mustard spread, Dubliner cheese, and savory Guinness au jus – the super ingredient that takes it to another level of sandwich delight!
Buffalo chicken is always a game-day must, whether I'm at home relaxing, or at the bar with my friends. While traditionally I've been all about smashing a basket of buffalo wings, I'm now a devotee of the Spicy Buffalo Chicken Sandwich. It's a big, bold sandwich loaded with saucy spice and sass, but is tremendously textured and tasty. The key is to make sure that the chicken stays crisp and juicy before it's doused in sauce, to get the full effect!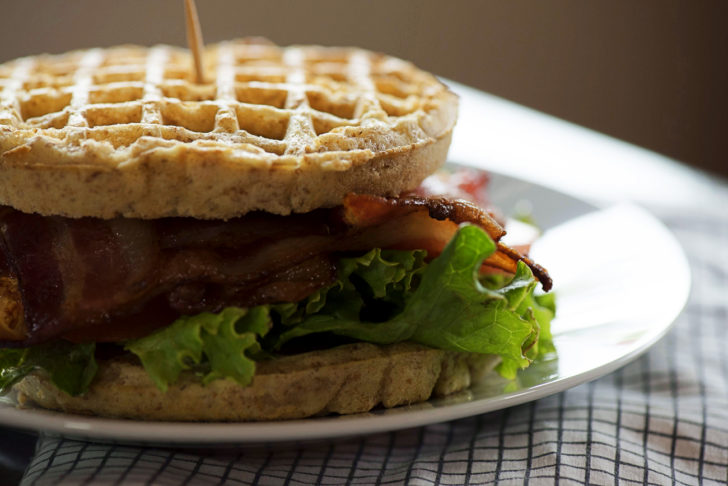 I couldn't put a list like this together without including a tasty breakfast sandwich, the perfect option for when you've got to dash somewhere in a hurry, or you're on a tight deadline. A Waffle BLT Breakfast Sandwich is quick and easy to make – most of the familiar ingredients are always on hand – and tastes delicious, without the need to go over the top with fillings. Frozen waffles make a cool replacement for sandwich bread, and work well in contrast to the savory, salty bacon.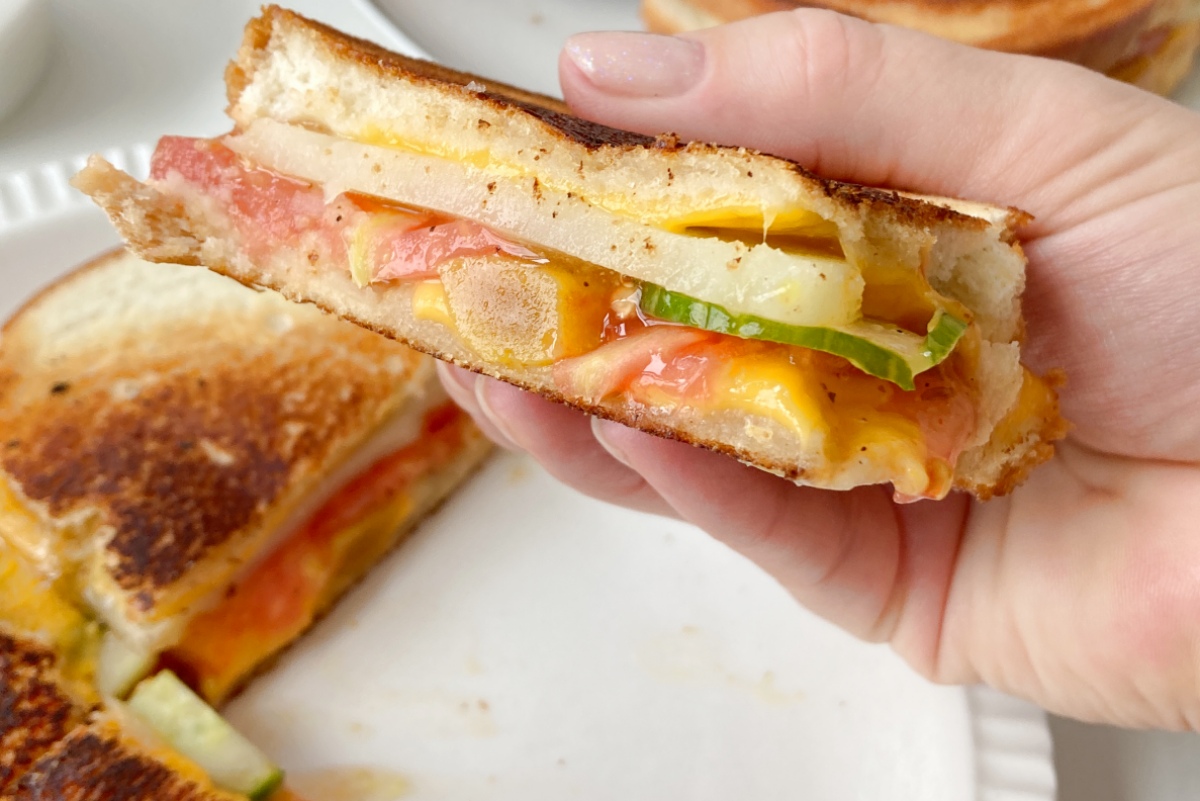 The city of Mumbai (formerly Bombay) is one of the world's biggest, is a predominantly Hindu city, so vegetarian meals are the norm. This Indian inspired variation on a grilled cheese adds tons of flavor as well as some veggies into the mix, and is perfect for filling your belly whenever the fancy takes you! The Bombay Sandwich is a unique and delicious sandwich that offers plenty of different, complementary flavors and is great for something out of the ordinary.
Conclusion
The sandwiches above are great tasting, interesting options that can jazz up your sandwich game while still keeping things simple. While there's always time for a grilled cheese or BLT, sometimes sandwich art is accompanied by brilliant flavors too!
SKM: below-content placeholder
Whizzco for 12T