Never a boring bite with this sammy.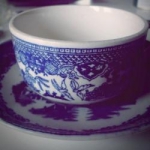 Rose Heichelbech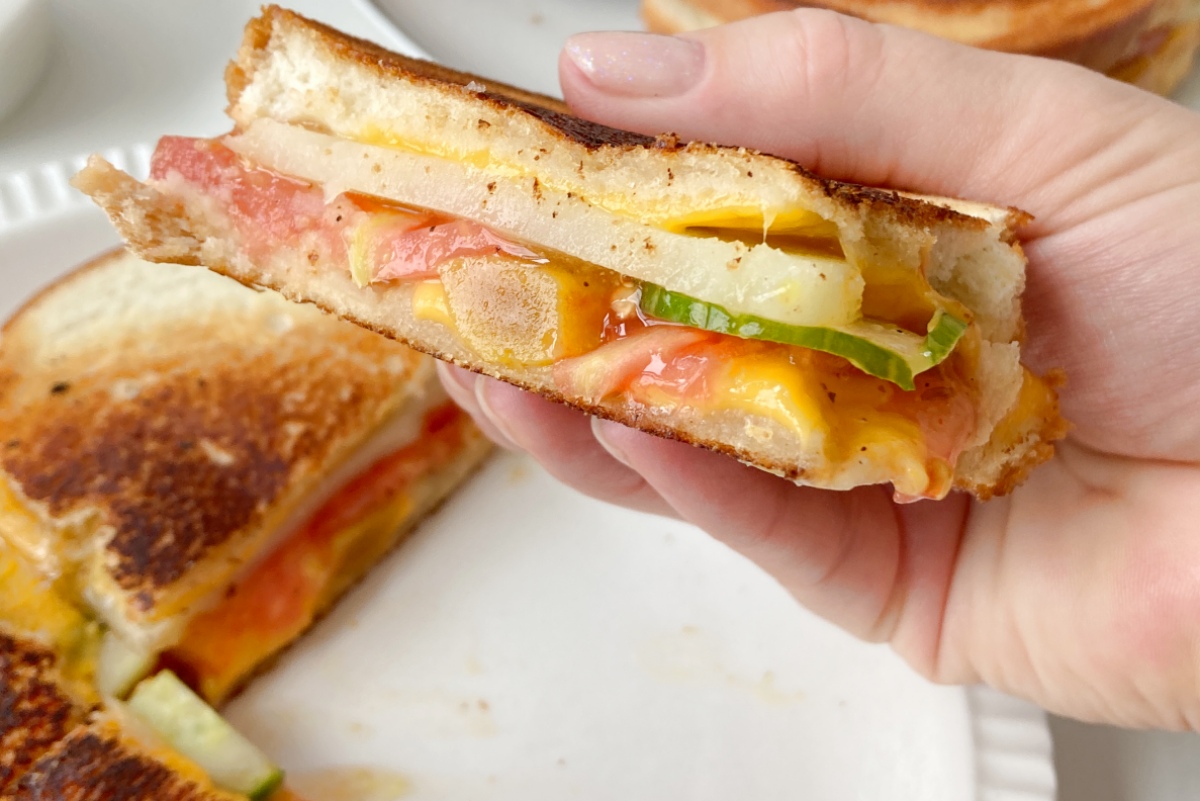 If there's a hot sandwich involved, I'm probably on board! But, often times I rely on the old standby of a grilled cheese which can get a bit same-y. So when I saw this recipe for a Bombay sandwiches, I knew I had to try it out. And I'm so glad I did.
Bombay is the pre-1995 name for Mumbai, one of the most populous cities in India. The majority religion of Mumbai is Hinduism, meaning vegetarian dishes are the norm in restaurants there. This definitely applies to sandwiches and this local variation on a grilled cheese adds tons of flavor as well as some veggies into the mix for a really tasty and hearty lunch or dinner.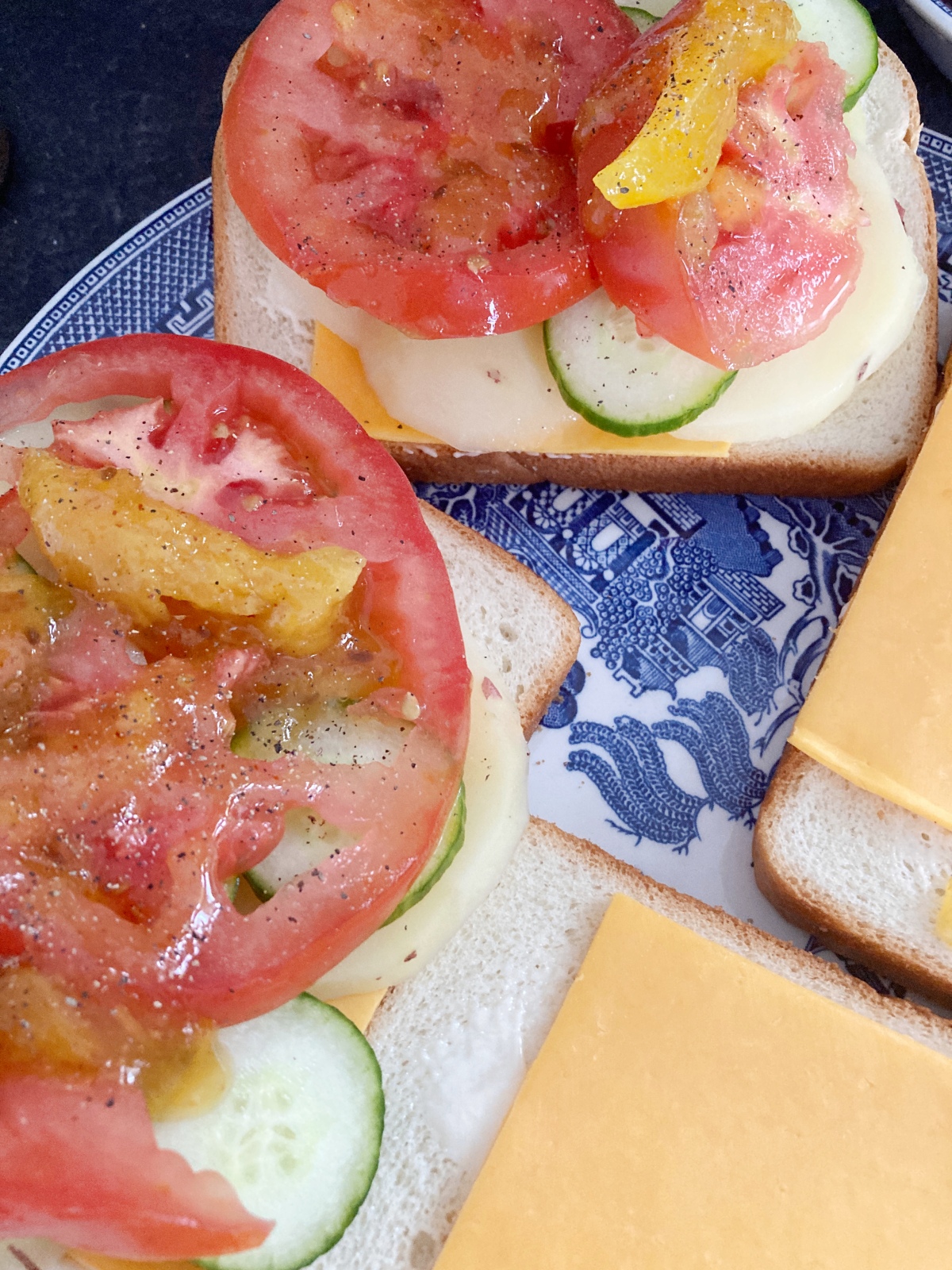 To start making this sandwich you'll peel and thinly slice a red potato then boil it until tender. This gives the sandwich some bite, but also adds a comforting flavor. Instead of having chips or fries on the side, you've got your potato already in the sandwich.
The other toppings include cucumber and tomato, as well as chutney. I used a mango chutney here, which adds even more substance to the sammy since there are big chunks of mango in each sandwich. But, you can use any kind of chutney you like.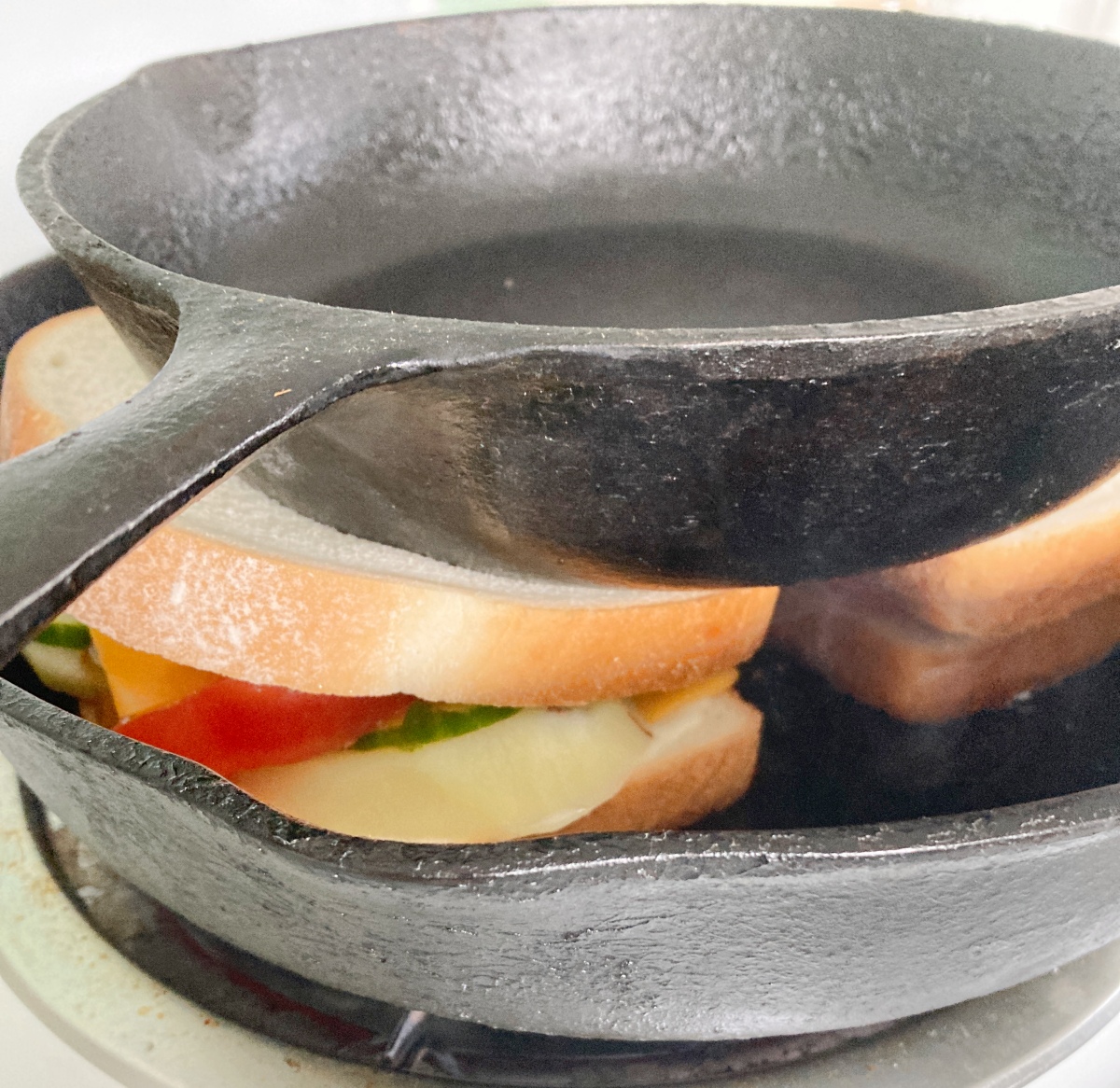 Fry these sandwiches in a big skillet and place another skillet on top to press them down as they cook. This ensures that they get nice and crisp on the outside.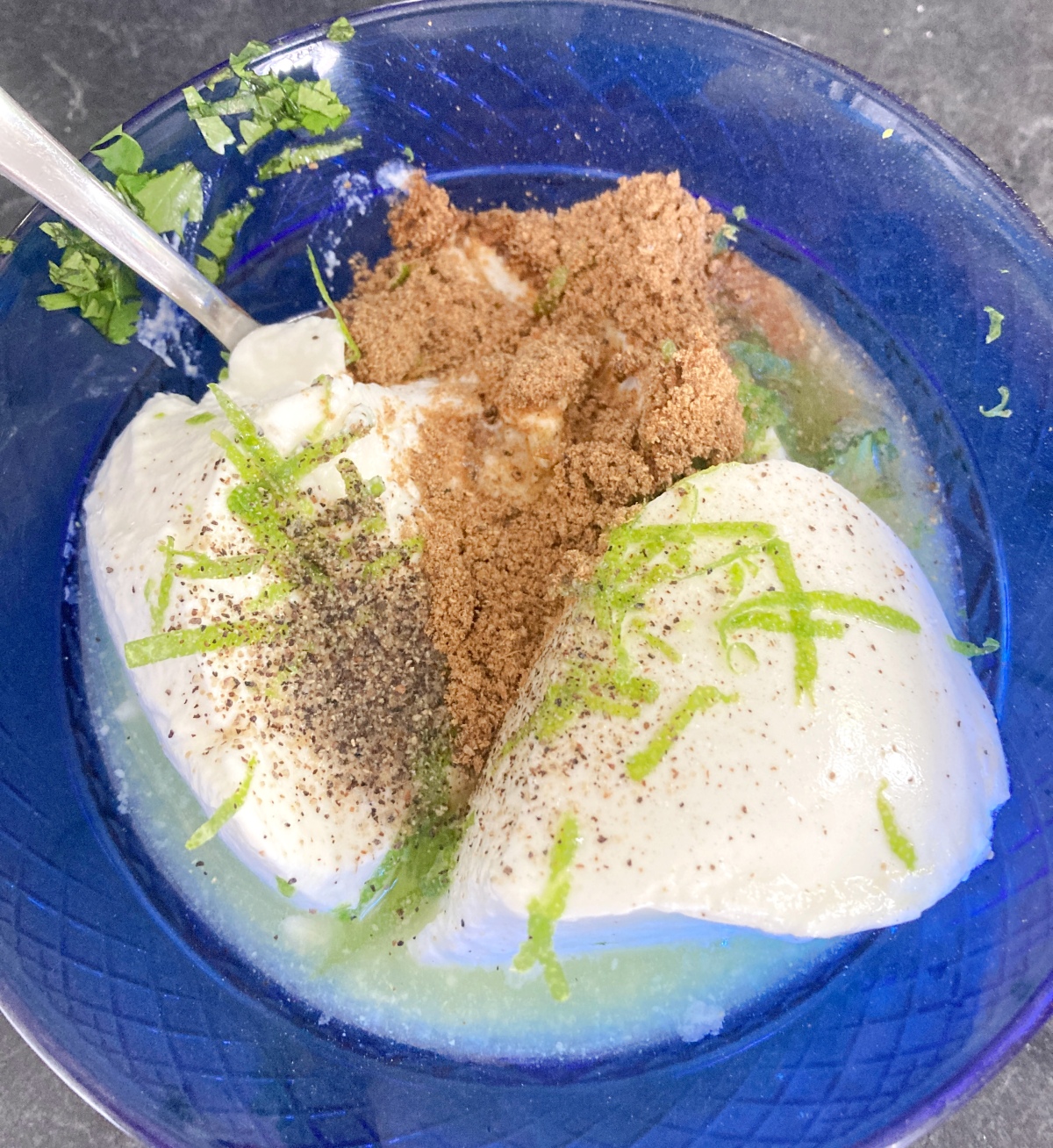 Then the final touch is the dipping sauce. It's no lie to say that this sauce really makes this sandwich! It's a mixture of yogurt, lime zest, lime juice, and garam masala. This last ingredient is a spice blend that's common to Indian cooking and is often used in dishes like butter chicken, tikka masala, and biryani.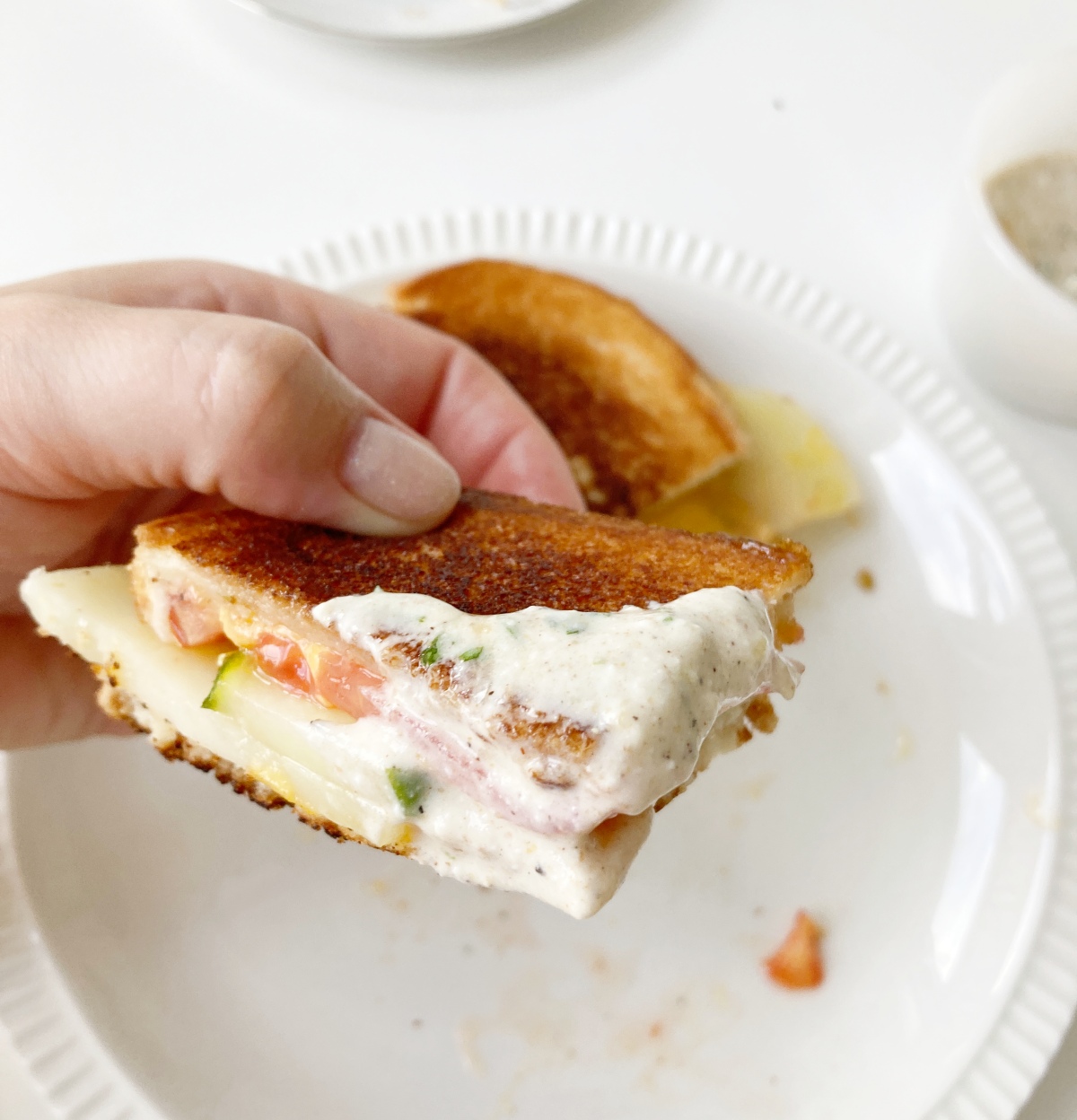 The translation of garam masala means "hot spice" but this blend isn't typically spicy. Instead the heat here refers to the warming blend of spices such as cardamom, cinnamon, and cumin. When combined with the rich yogurt and perky lime zest the product is extremely tasty.
With all the wonderful fillings, the chutney and cheddar, and the spiced yogurt sauce this is one sandwich you don't want to miss.
Bombay Sandwiches
Makes 4 sandwiches
20m prep time
16m cook time
594 calories
For the sandwiches:
1 large (12 oz) red potato
1 teaspoon salt
8 slices white bread
2 tablespoons unsalted butter, softened
8 slices cheddar cheese
1/2 an English cucumber, thinly sliced
1 large tomato, thinly sliced
salt and pepper to taste
2 tablespoons mango or pepper chutney
2-3 tablespoons ghee
For the yogurt sauce:
1 clove garlic, minced
1 teaspoon freshly chopped ginger or paste
1 cup fresh cilantro, finely chopped
1 cup plain Greek yogurt
1-2 tablespoons unsalted garam masala
zest and juice of 1 lime
salt and pepper to taste
For the sandwiches:
Peel and thinly slice potato. Place in small saucepan and sprinkle with 1 teaspoon salt then add just enough water to cover. Bring to a low boil and cook for 8-10 minutes or until just-tender, but not falling apart. Remove from heat and set to drain.
Butter each slice of bread on one side. Add cheese slice on top of each slice as well. Layer potato slices and vegetables on top. Sprinkle with salt and pepper and then top with a dollop of chutney.
Heat 1 tablespoon ghee in skillet over medium-low heat. Place 2 sandwiches in pan then add another skillet on top to press them down. Fry for 3-5 minutes in each side. Repeat for remaining sandwiches, adding more ghee to pan as needed.
For the yogurt sauce:
Prepare sauce while potatoes are cooking. Combine garlic, ginger, cilantro, yogurt, garam masala, lime zest, and lime juice in a medium bowl. Add salt and pepper to taste.
Cut each sandwich into 4 pieces. Then serve with yogurt sauce to dip into.
Recipe adapted from All Ways Delicious.
SKM: below-content placeholder
Whizzco for 12T