A sandwich can fill your stomach during a time of hunger or be an inspired work of art you plan your entire day around eating.
I remember the best sandwiches like old friends I haven't seen for a bit. Beachside in Barcelona, on a walking tour through Berlin, every Thursday at school, or in a delicatessen with a line ten deep in New York, the best ones cling to your memory like carbs.
The following list ranks the best sandwiches in the world. Some are comfort food kings all over the world, while others may seem strange or outlandish. If you haven't had a chance to try them all, now is a great time to make a start!
1. Grilled Cheese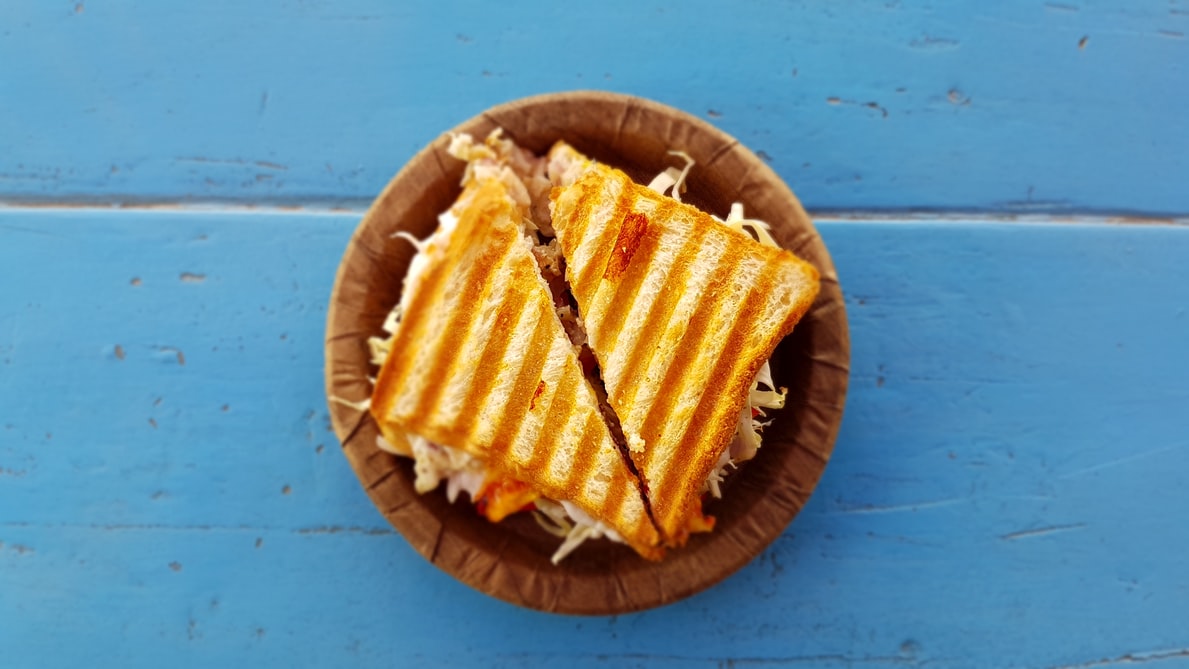 There's nothing more satisfying on earth than the appreciative sigh of someone tucking into a great grilled cheese sandwich. Whether you are sick at home with a cold, sitting around a campfire with your closest friends, sharing with the kids, or holding on for dear life after a big night out, a simple cheese slice melted on bread is heavenly.
The best part of grilled cheese? Everyone has their opinion on how best to make it (and what to call it). A buttery croque monsieur, brie on bread, a sexy melted Swiss bagel, or a Kraft single on white bread, cheese toasties will never let you down.
We've all got our favorite cheese sandwich (and those things we like to add), and we all keep looking for the next great version to add to the list…
Here's Gordon Ramsay's take on the best grilled cheese in the world. What's yours?
2. Reuben Sandwich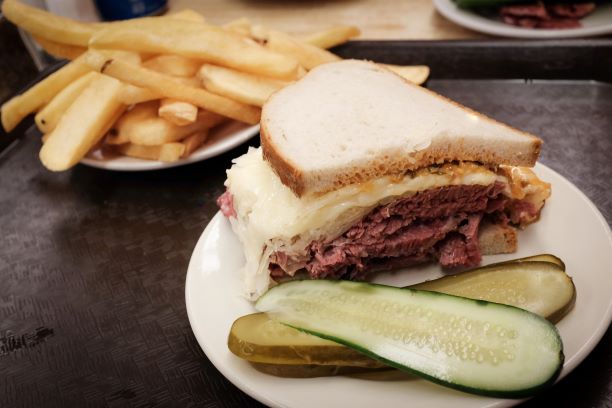 The Reuben is the Rolls Royce of sandwiches, matching thick slabs of rye bread, tender and salty corned beef, Swiss cheese, fresh Sauerkraut, and killer Russian dressing.
Of the many I've demolished in a long career, I remember three specifically; a two-hand half Reuben from a hole-in-the-wall sandwich shop on the Vegas strip, from an Eastside deli in New York, and from a Sydney barbershop (of all places) just hours before one of my best friends got hitched.
At one stage I wanted to call one of my sons Reuben, but my wife vetoed the idea immediately.
3. Banh Mi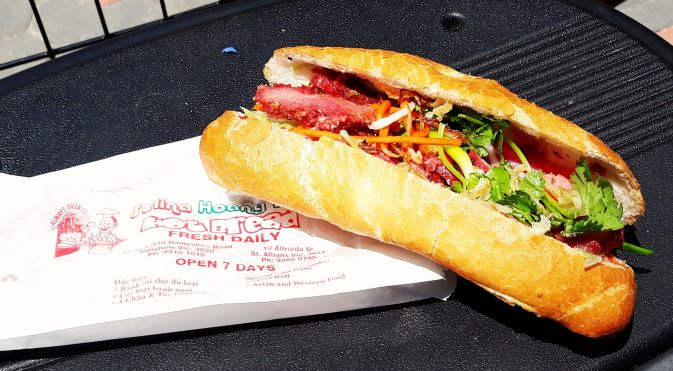 In Vietnamese cuisine, banh mi is a type of short baguette with thin and flaky crust (it's also the Vietnamese word for bread). Inside the crusty exterior is a beautifully soft bread that speaks to the French influence on baking in Vietnam, that has now spread through much of Asia.
Banh mi is usually split lengthwise – like a sub – and filled with sliced pork or other savory ingredients along with slivers of carrot, cucumber, and spicy chilli sauce.
4. Jamon Serrano/Jambon Buerre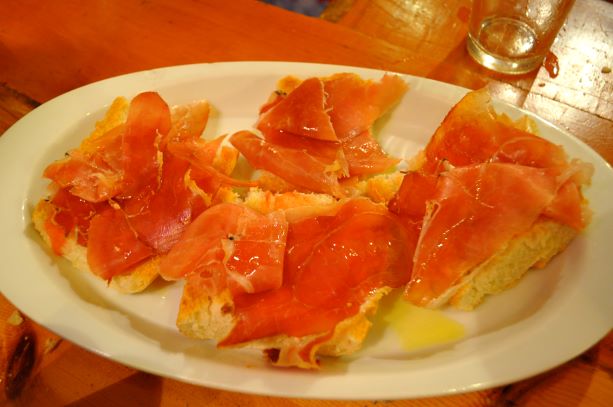 A ham sandwich is often great, but not all of them are created equal.
Jamon is a very thinly sliced dry-cured ham from Spain that's popular in tapas, on tasting plates, and antipasto. A delicious small sandwich with real cured jamon serrano inside will light up your day. Don't be afraid to add a nice creamy slice of queso, either.
In France, it's much the same, but their ham is different and so is the commitment to butter (buerre). It's all salty sliced hunks, and slabs of meat, butter, and crusty bread thrown together into an irresistible combination of French daily life.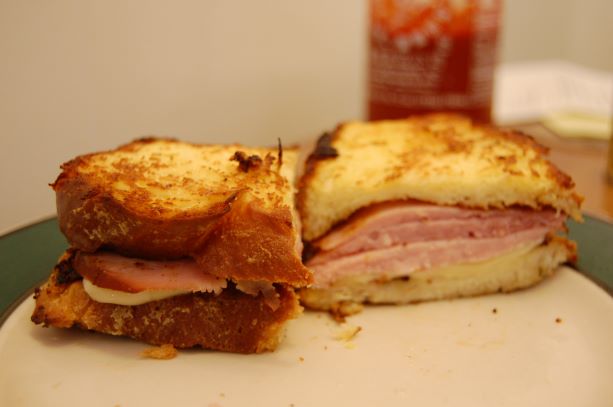 5. Philly Cheesesteak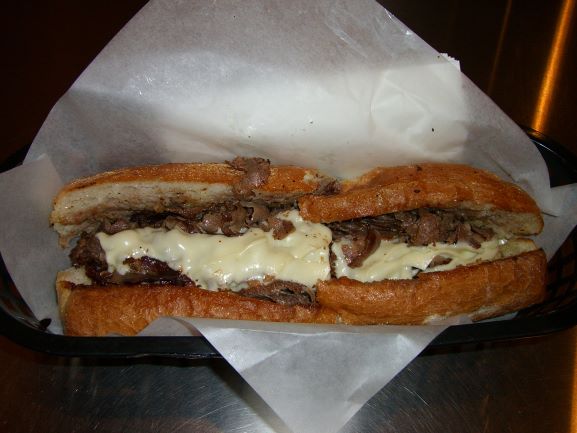 For the uninitiated, A cheesesteak is a sandwich made from thinly sliced pieces of beefsteak and melted cheese in a long hoagie roll.
I first learned about these delicious sandwiches as a teacher in Japan and I was fascinated. All of my American colleagues waxed lyrical about their best version, the subtly different flavor variations, condiments, and the best slivers of steak.
One of the first things I did on my first trip to the states was to grab a Philly Cheesesteak (it was in Santa Monica, but I wasn't waiting). They quickly became a go-to fast food choice, up there with street tacos in LA or pizza slices and hot dogs in NYC.
From my experience, look for sandwich makers that go by first name only: Geno, Pat, Jim. They never steered me wrong! That being said, here's a great method to make your own:

6. Bocadillo de Calamares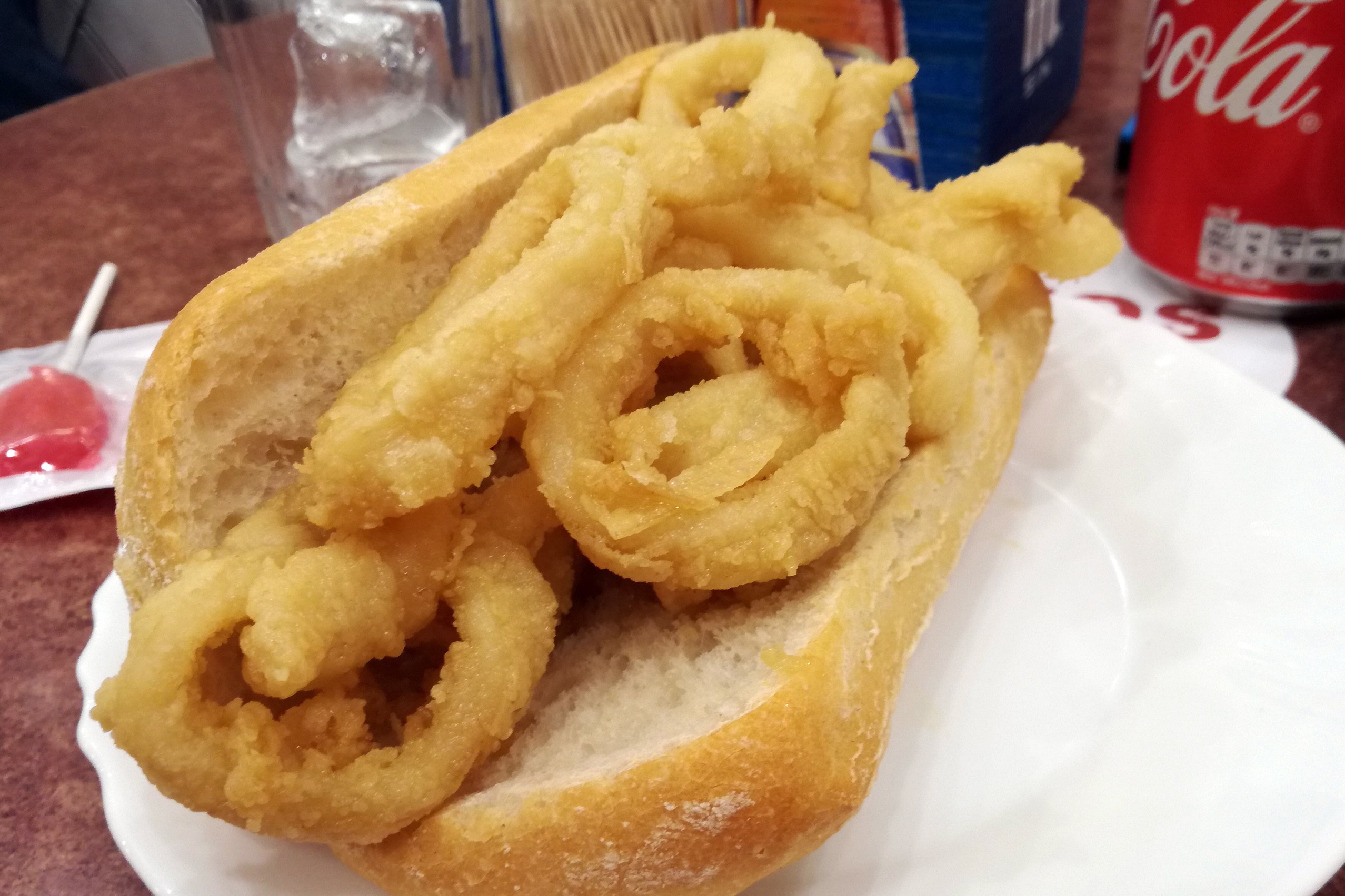 If I didn't love pork and cheese so much this sandwich would be in the top five.
Another fine entry from Spanish, the bocadillo is a long sandwich like a sub, baguette, or banh mi, cut lengthwise and filled with beautiful flash-fried crumbed calamari.
It's a humble food choice beloved by those living in coastal cities such as Valencia, Bilbao, and Barcelona. The Bocadillo de Calamares has developed into a recognizable piece of Spanish cuisine, served in tapas bars and restaurants everywhere in Europe with a Spanish flavor.
If you are ever in Barcelona, on La Rambla or at the beachside, treat yourself to a beautifully fresh bocadillo sandwich, they are just as memorable as the architecture and art!
7. PB&J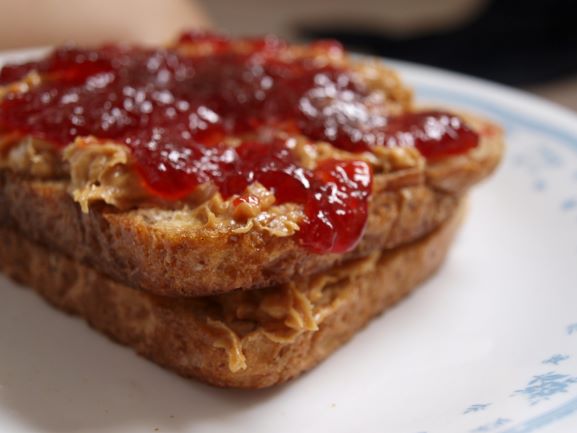 The only comfort sandwich that can lay claim to the grilled cheese throne, a peanut butter and jelly (or jam, where I hail from) sandwich consists of peanut butter and fruit preserves spread on bread.
Sounds simple, doesn't it? It is and it isn't…
Some prefer smooth peanut butter, others prefer crunchy. Some prefer grape jelly, others prefer strawberry. Some like white bread… well, you get the picture.
And this is just for starters, I've seen majestic variations where the sandwich may be open-faced, a triple tower, or made of a single slice of bread folded over.
None of that really matters when you need to quieten hangry youngsters with something quick, reliable, and tasty while you try to get a five minute break!
8. Doner Kebab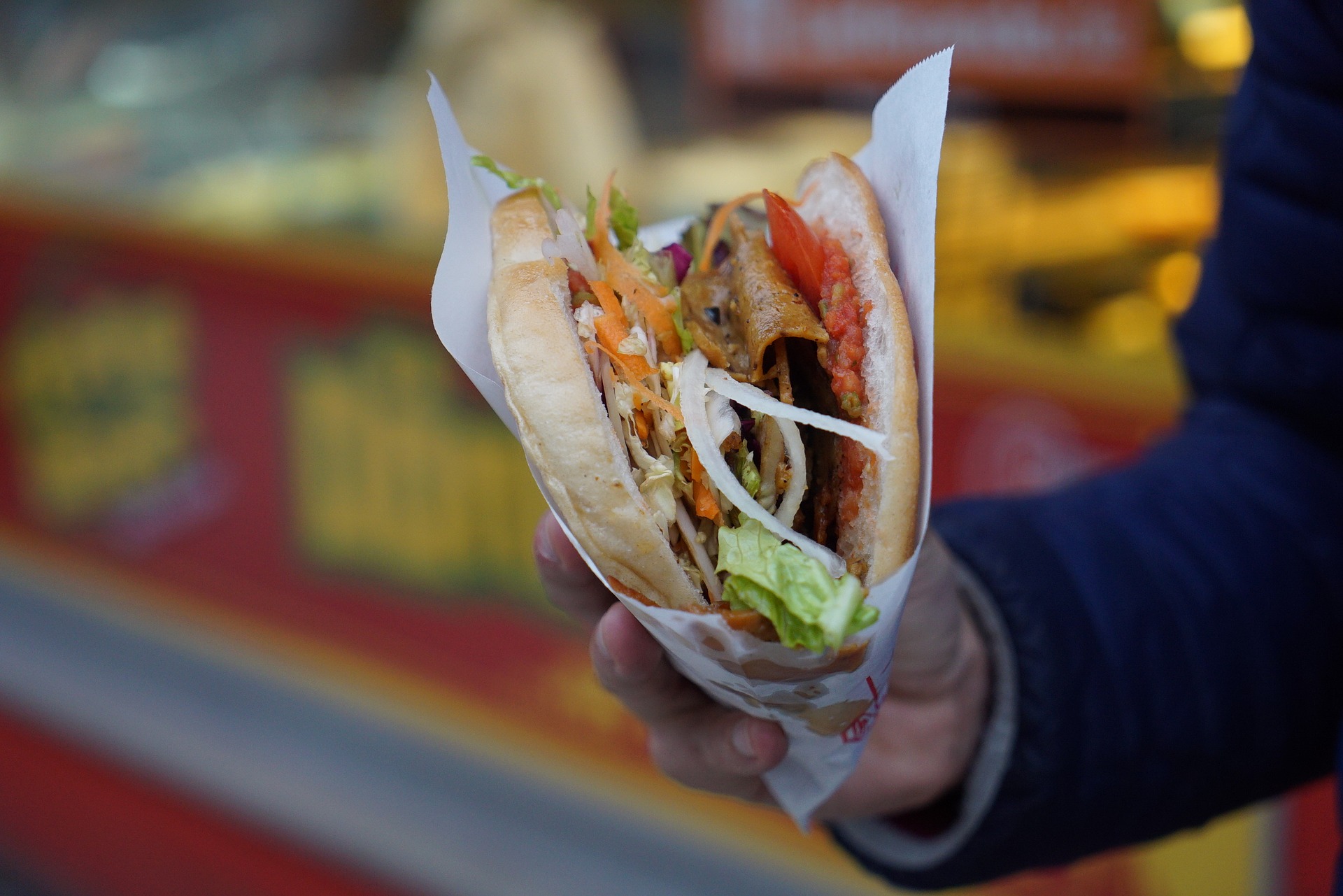 Originally known as the Iskender Kebap, this Turkish German behemoth is so popular it's spread throughout the world under a variety of names (shawarma, gyro, al pastor, souvlaki).
Take felafel or your meat of choice – ideally cooked on a vertical rotisserie, although barbequed and marinated chicken thighs or lamb works perfectly at home – throw it onto a flatbread roll with onions, lettuce, tomato, cucumber, tabouli, and sauce, and you're good to go.
Most arguments about the doner kebab center on adding shredded cheese (I love cheese, but I'm in the no camp) and the best mix of sauces. For me, it is hummus, garlic sauce, and a splash of hot chilli. Delicious, but try not to drop one inside your friend's washing machine…
9. Bacon Butty/Bacon and Egg Roll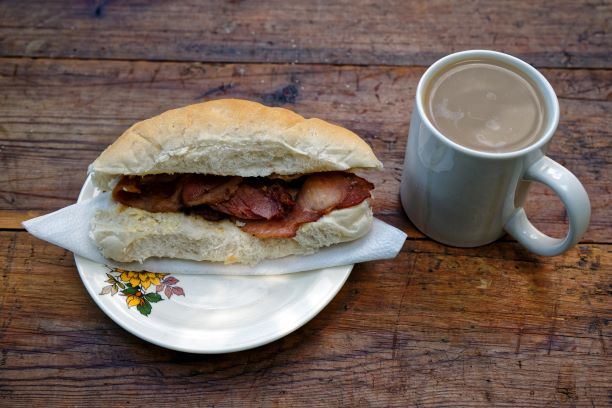 A sandwich like this will taste good anywhere, anytime, whether it's eaten in Brighton, Brisbane, or Brooklyn.
I like my bacon crispy, laid on thick toast with butter, salt, and pepper, and a lovely soft egg that bursts when you bite into it.
Others go for ketchup, a hard egg, a big roll, bbq sauce or brown sauce, and they aren't incorrect either.
10. Aloo Paratha (India)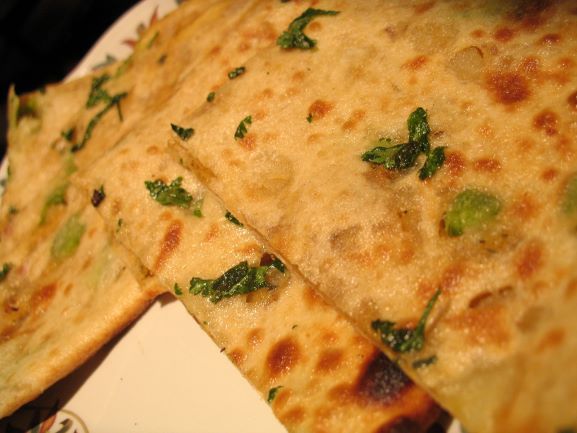 Paratha is an amalgamation of the words part and atta, which translates to mean "layers of cooked dough."
A paratha is a wheat flatbread native to subcontinental nations India, Sri Lanka, Pakistan, Nepal, Bangladesh, Maldives, and Myanmar, and even down into Thailand. It's the go-to breakfast bread for literally billions of people.
It comes by itself or accompanies curry, or can be stuffed with many different vegetables and flavor combinations. My favorite is the aloo paratha, where the flatbread is stuffed with potatoes and savory spices.
The clip below shows you a great method of making Aloo Paratha at home:
11. Vegemite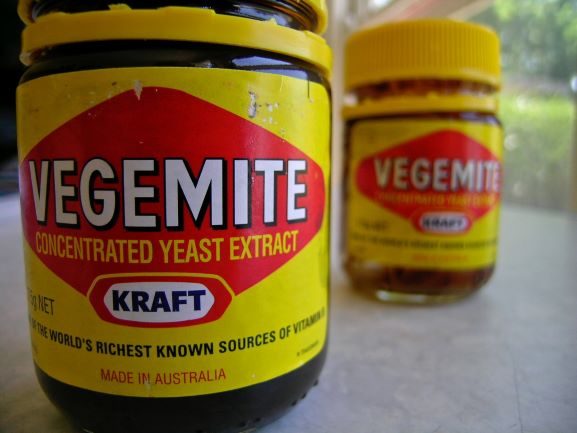 I'm sorry, but if I didn't put a vegemite sandwich on this list I'd have to leave Australia forever.
Aussies have grown up with vegemite, a thick, dark brown food spread made from leftover brewers' yeast extract, since 1922. The Brits have Marmite, but it's not the same!
Vegemite is one of the world's greatest "either-or" sandwich spreads. You either love it, or you hate it. You spread it thick, or thin. You are either a vegemite kid, or you aren't.
I always travel with a big jar of vegemite, and you can find it at plenty of different places in the US.
Not only is it good for sandwiches and toast, but it's useful in many recipes requiring a heavy salty, yeasty flavor.
And who can resist this jingle?
Conclusion
This list could have been much longer, but I got hungry. Sandwiches like the Cuban, the meatball marinara sub, tuna melt, or even the simple curried egg on bread came close to the top 11.
What's your favorite sandwich?
SKM: below-content placeholder
Whizzco for 12T