Lasagna is comfort food at its finest. Melted cheese, delicious sauce, and of course, carbs! While I love classic lasagna with mozzarella and red sauce, it's nice to find a new twist on a favorite dish. This list includes 12 unique and tasty versions of lasagna, from bacon-wrapped lasagna to garlic alfredo lasagna soup. Go ahead and find your new favorite lasagna recipe below!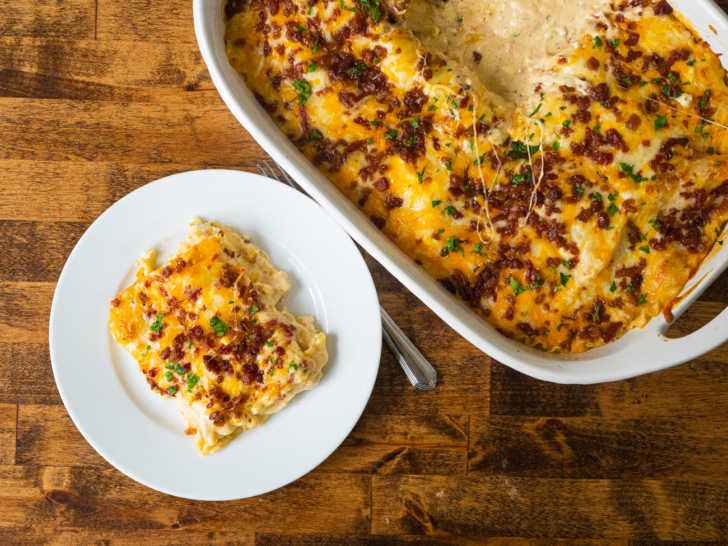 I know I'm not alone in my love for all things pasta. Mac n' cheese, chicken alfredo, pasta and meatballs, penne, linguine… and the list goes on and on. Perhaps one of my all-time favorite pasta dishes is lasagna. Layers of delicious noodles, sauce, meat, and cheese? What's not to love?
I was skeptical to try a new lasagna recipe, especially one that deviates from the red meat sauce. I shouldn't have worried, though. How can you go wrong when chicken, bacon, and ranch are involved? Hint: you really can't. Get the recipe here!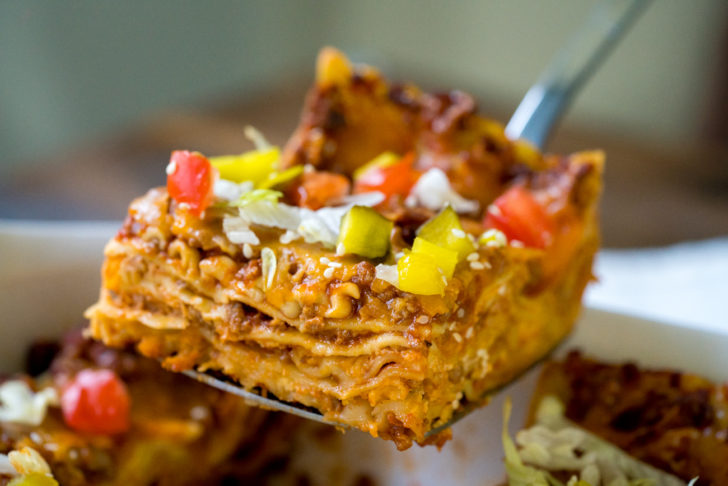 Traditional lasagna will never go out of style, but what about putting a spin on it that builds on the original flavor, yet modernizes it and makes it new and delicious, perfect for a family dinner or for having friends over. Starting with basically the same base as the classic, we turned our lasagna into a cheeseburger lasagna – and everyone absolutely loved it! If you're entertaining anytime soon and need a dish that packs a punch and has a ton of flavor, this is the one for you – it doesn't disappoint. Get the recipe here!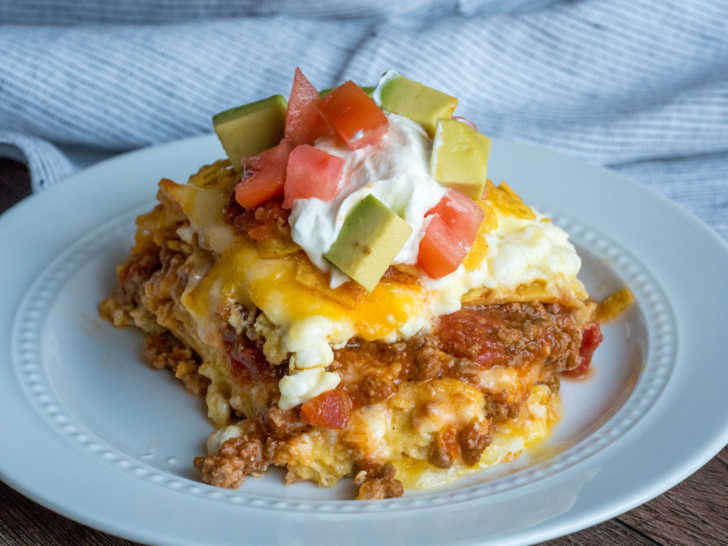 What's the difference between Tex-Mex lasagna and regular lasagna, you ask? For starters, the meat sauce is a delicious mixture of tomato sauce, taco seasoning, and chopped green chilis. The other main difference is that the noodles are replaced by layers of corn tortillas. This is basically a taco in lasagna form, and I, for one, love it. Get the recipe here!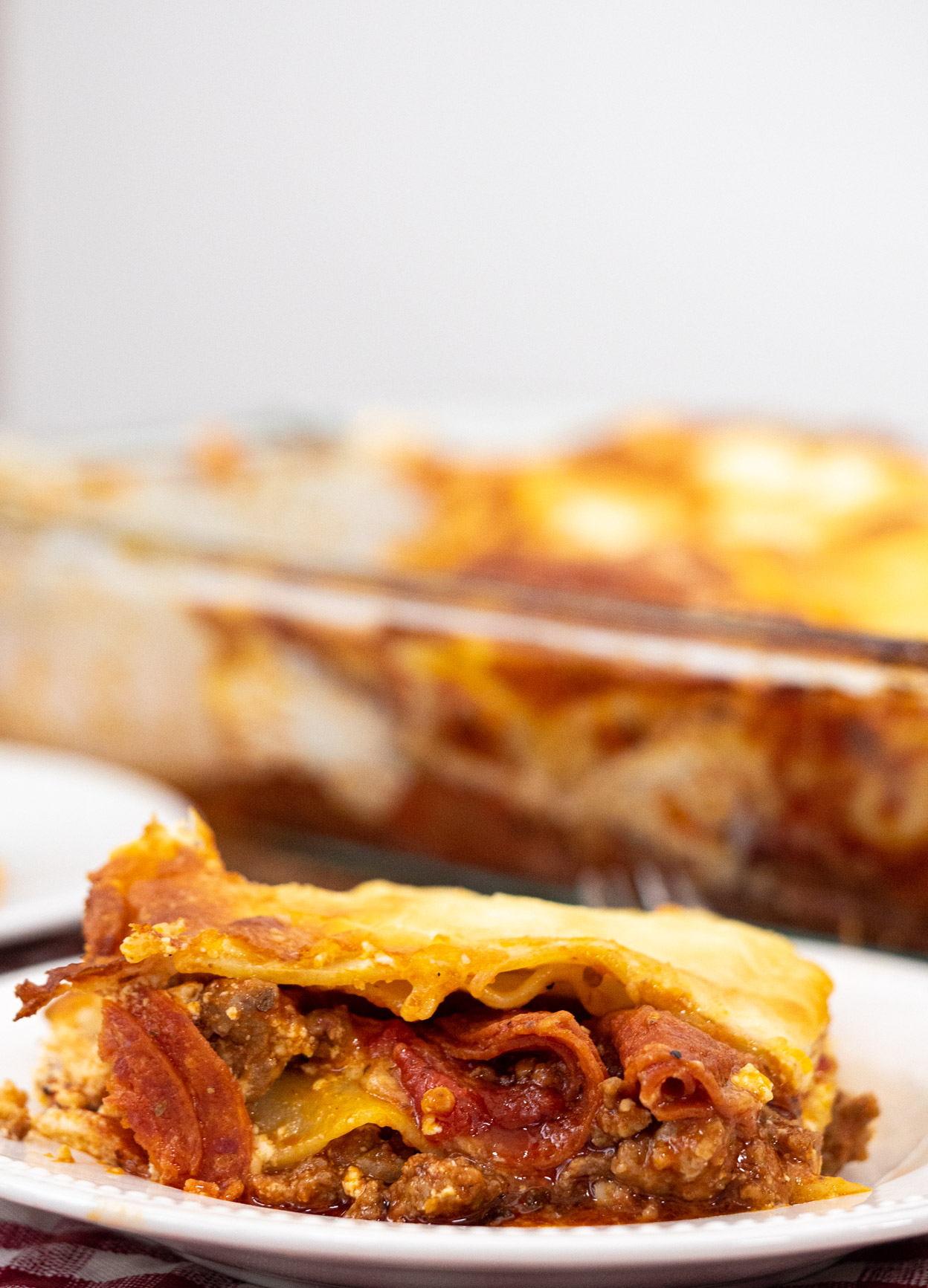 Lasagna is a favorite at family dinners because nearly everyone loves it and it does feed a lot of people. Not only that but the presentation is quite fun as well. To make this staple dish even more exciting, there are few special ingredients in Trisha Yearwood's lasagna. Get the recipe here!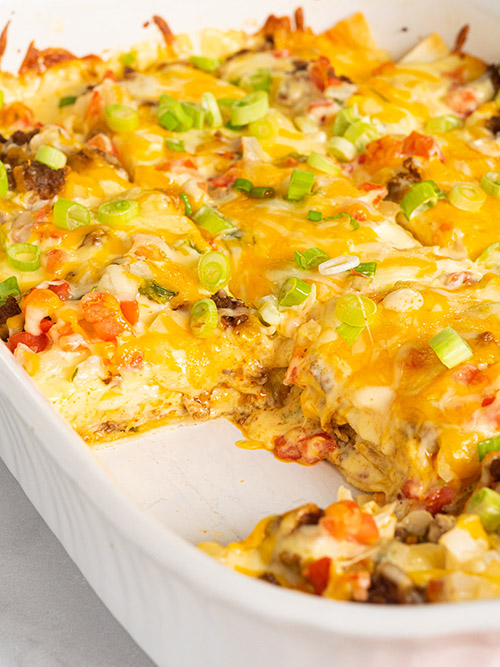 Tacos, or lasagna? That's a difficult choice! On one hand, you have spiced beef and cheese rolled up into a soft tortilla. On the other hand, you have layers of cheese, meat, and carbs. Why, oh why must we decide between the two?
Now, you don't have to. Presenting: Cheesy Taco Lasagna. This dish leans more on the taco side with its seasonings and flavor profile, but that doesn't mean it's not overflowing with delicious cheese! This layered taco dish will satisfy your taco night craving while keeping things interesting. Get the recipe here!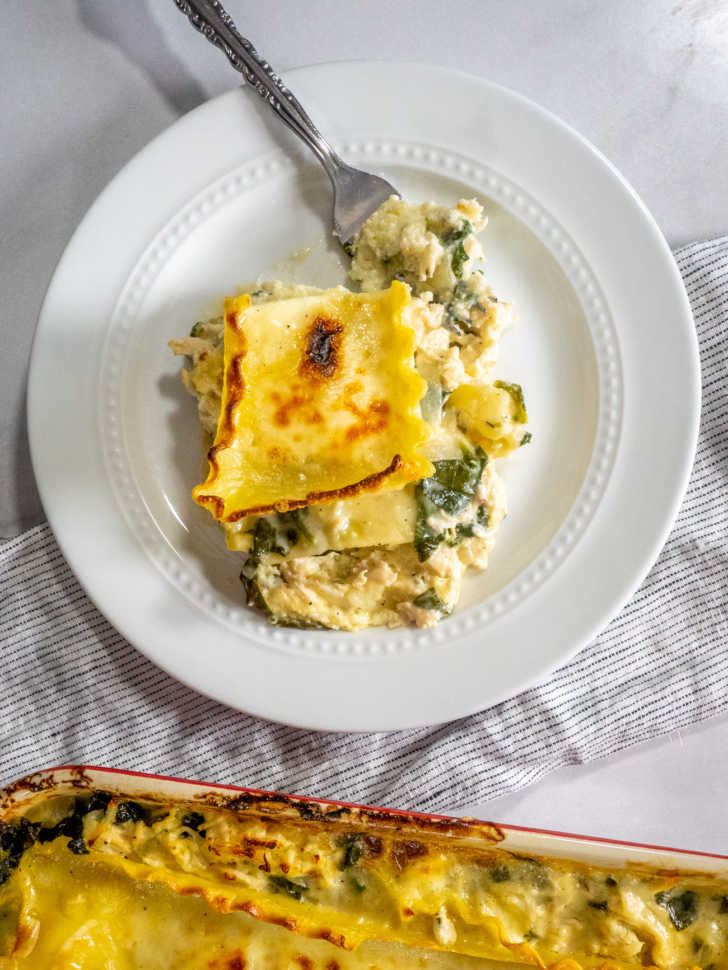 Classic red-sauced lasagna is… well, classic, but when you're looking for something a little more unique but just as cheesy and comforting and delicious, this White Chicken Lasagna is the recipe to turn to. Instead of the usual marinara, it's made up of an oh-so-creamy, garlicky white sauce that's studded with spinach and layers upon layers of cheesy ricotta, mozzarella, and Parmesan. And trust me – it's divine. It's one of those dinners that the whole family devours every time, without fail. Get the recipe here!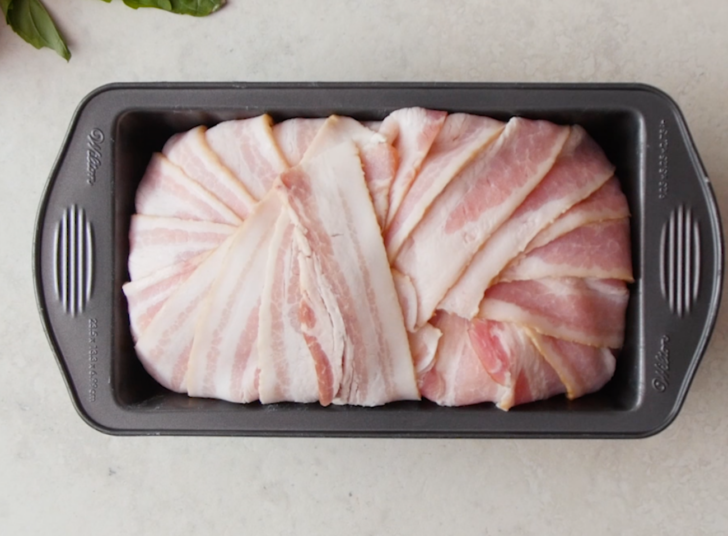 Lasagna is one of our favorite comfort foods, all those layers of pasta, meat sauce, and cheese baked together into one warm and satisfying meal. Now, imagine if that rich and delicious pasta were wrapped in a layer of bacon. Yes, bacon, and yes, it's as good as you can possibly imagine. Of course, anything wrapped in bacon is going to be amazing, so naturally, this little bacon trick instantly makes our lasagna a thing of magic. This is a next-level indulgence and a must-try for any lasagna or bacon lover. Get the recipe here!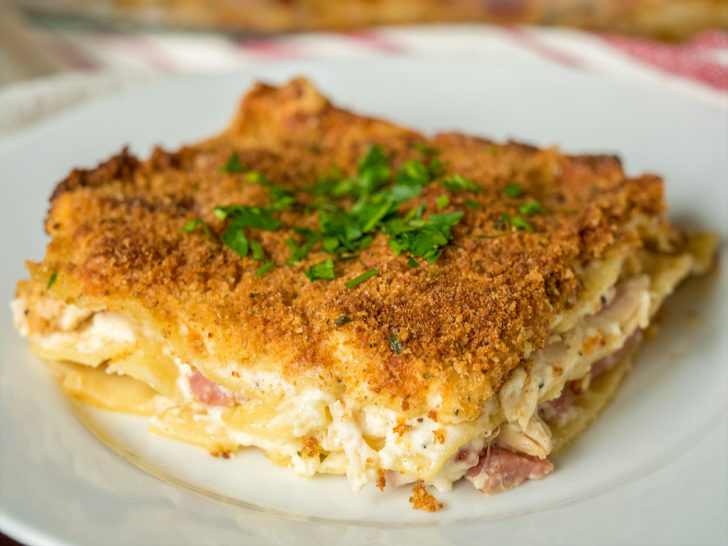 Fusion food is all the rage right now, and we thought we'd jump on board by trying a fusion recipe of our own. We've took two of our favorite comfort foods and combined them into a twist on the originals. Our chicken cordon bleu lasagna blends all the goodness of these two dishes in the best possible way. We're still able to keep the comfort food status of both recipes, but in a way that is sure to satisfy a tableful of hungry folks. This also works as a casserole, but we love how the layers of flavor come together with lasagna noodles. Get the recipe here!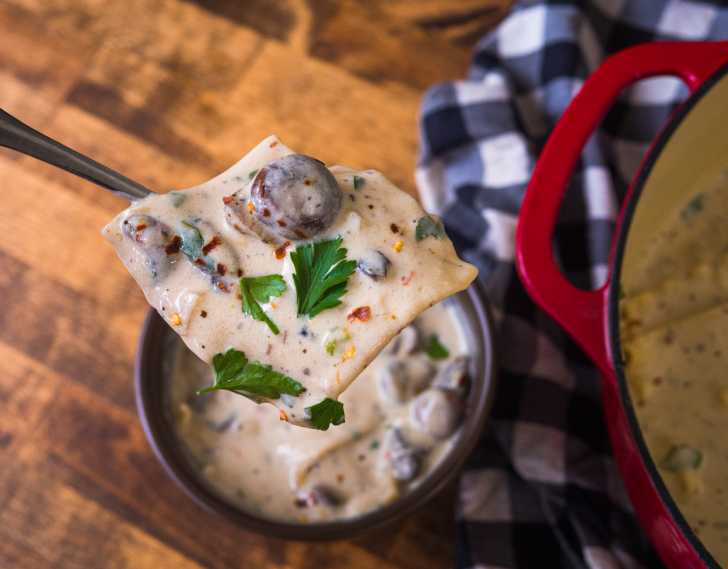 I love garlic. So much so, that when I see a recipe call for 2-3 garlic cloves, I'll often throw in an extra clove or three. For those who are in the same, garlic loving boat, this recipe is for you.
This lasagna soup recipe is a bit of a twist on the traditional, red meat sauce lasagna, opting instead for alfredo sauce and veggies. Don't let this meatless meal deter you! I promise it's plenty filling on its own. But, if you really want that added protein, go ahead and throw some chicken in there. Get the recipe here!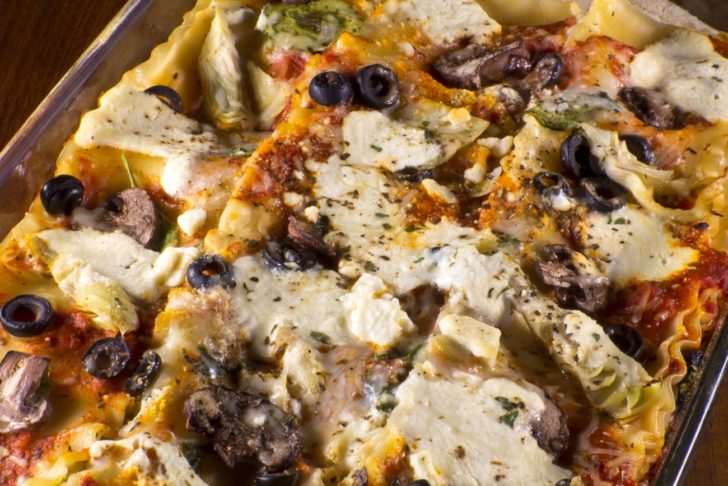 You really can use any vegetables you like when topping this lasagna, but this is how we made ours and it turned out spectacular – not to mention downright pretty! The no-boil noodles really make this dinner simple to throw together, even though it'll taste like you slaved over the stove for hours. Get the recipe here!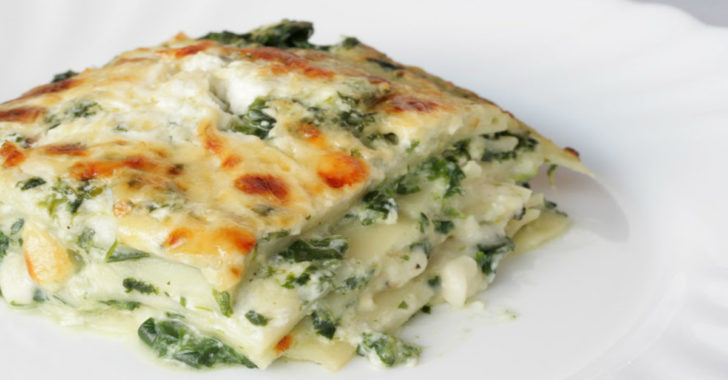 We absolutely love lasagna, but it can be kind of a hassle to make when you've got to cook the pasta, brown the beef (if using), make the sauce and put it all together. Due to its time-consuming nature, we didn't make it that often, but that was before we realized we could make it in our slow cooker! Get the recipe here!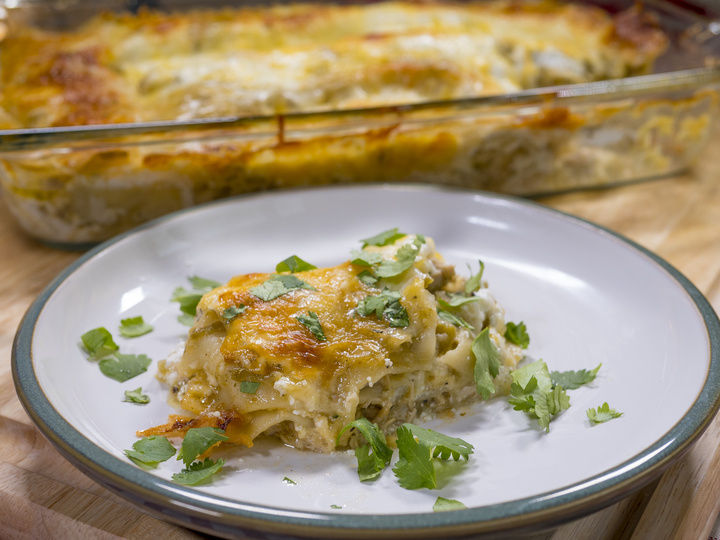 We knew it would be possible to tweak the traditional lasagna into something new and exciting, but we had no idea just how good it would be! Instead of sausage and red tomatoes, this baby's filled with chicken, green chiles and salsa verde; it's spicy (without being overly so), cheesy and seriously delicious. The Italian classic will always be a staple in our household, but this southwestern-inspired lasagna is about to get a lot more play in our dinner rotation…we can't get enough of it! Get the recipe here!
SKM: below-content placeholder
Whizzco for 12T