Risotto is way easier to make than you might think!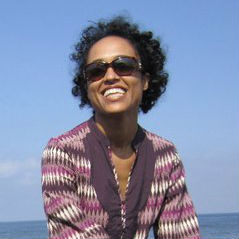 Sarah Cool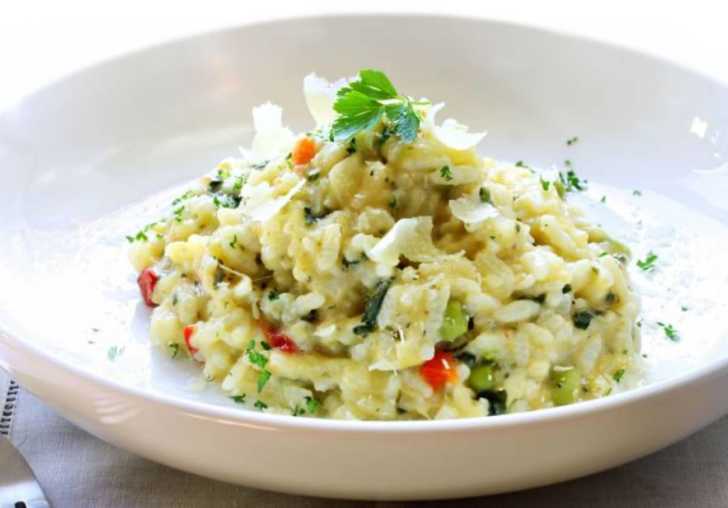 Risotto could be described by some as a labor of love, but all we know is we love risotto so much, we don't even notice the labor! Perfect for those times when you want something creamy and comforting, with a touch of elegance, risotto is a great choice for any nice lunch or dinner. While you do have to spend your time stirring this dish into creation, it's something that doesn't require too much concentration, so it won't zap you of your already dwindling energy at the end of the day.
Risotto is also a really nice option because you can customize it so easily! You can put anything you want in it, so if you've got leftover or half-used veggies or meats in the fridge, now you know what to do with them! Definitely check this dish out–so cheesy and still packed with some great nutrients!
Creamy and Cheesy Veggie Risotto
4-6
10m prep time
1h 10m cook time
Ingredients
4-5 cups vegetable broth or stock
4 cups water
2 1/2 cups Arborio rice
1 cup Parmesan cheese, shaved, plus more for garnish
3/4 cup dry white wine (Pinot Grigio)
1/2 cup fontina cheese, grated
1/4 cup fresh parsley, chopped
8-10 florets broccoli
1 onion, chopped
1 red bell pepper, seeds removed, diced
2 tablespoons butter, divided
2 tablespoons extra-virgin olive oil
1/2 teaspoon herbes de Provence
kosher salt and freshly ground pepper, to taste
Preparation
Place vegetable stock and water in a large saucepan over low heat. It's best to add warm liquids to the rice, as it helps with the absorption.
n a large sauté pan or Dutch oven, heat olive oil over medium-high heat and sauté onion and bell pepper until tender and season with salt and pepper. 5-7 minutes.
Remove onion and pepper to a separate plate, cover and set aside.
Add butter to Dutch oven and, once melted, add rice. Cook until toasted, but not burned. 1-2 minutes.
Reduce heat to medium and add white wine and cook, stirring frequently, until liquid is absorbed.
When you've reached the point that you can leave a track through the middle of the rice with your wooden spoon, add a 3/4-1 cup of vegetable broth.
Continue with 1/2 of remaining liquid, stirring until broth is mostly absorbed, then add broccoli florets with remaining liquid.
Taste risotto to test doneness; rice should be tender, but still have some bite to it.
When you add the final 1/2 cup of liquid, return veggies to the rice. Once mostly absorbed, remove pan from heat and season with herbes de Provence and extra salt and pepper, if necessary.
Stir parmesan and fontina cheeses into the risotto, transfer to serving plate(s) and top with more cheese and parsley.
Recipe adapted from My Recipes.
SKM: below-content placeholder
Whizzco for 12T