Even my kids love this dish!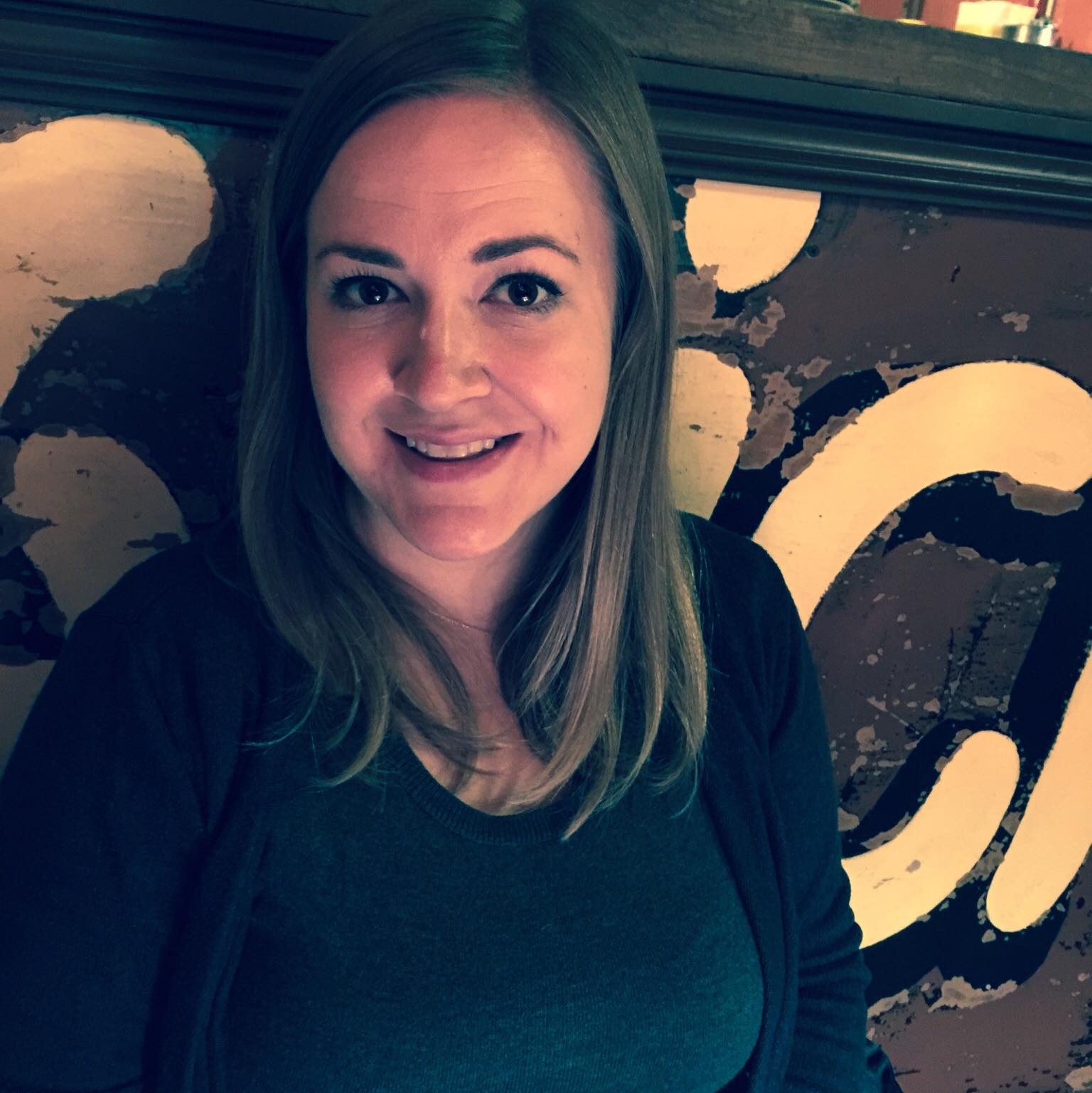 Kristy Norrell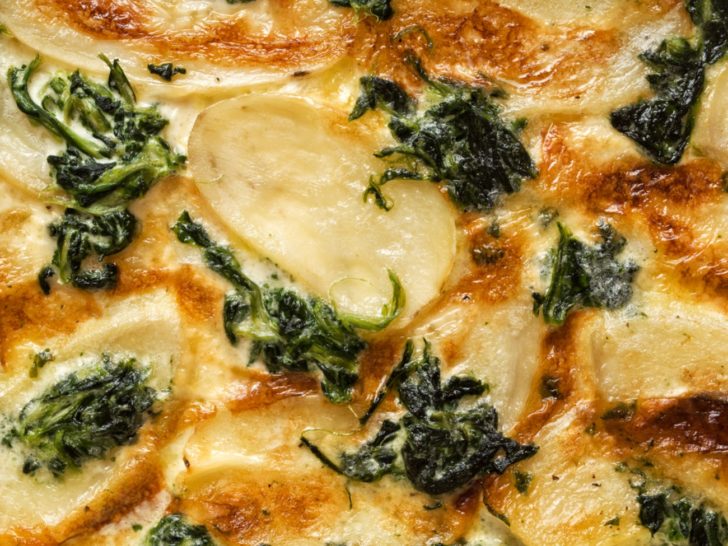 There are some things in life that have a way of cheering you right up and, at least for us, a few bites of a perfectly cooked potato is among them. This delightful bake has that and so many other things about it that are easy to fall in love with: cream, just the right amount of cheese, and a subtle herb and garlic aroma running throughout. Some of the ingredients here are certainly rich, but it doesn't taste heavy at all. This dish takes its inspiration from a classic potato gratin, but we love adding a bit of spinach to it; it helps lighten it up a bit and adds that unique flavor that only spinach can. It's still comfort food, but it's comfort food that would make Popeye proud!
All the ingredients here come together beautifully, but our favorite part might be the delicately flavored cream. By boiling the herbs and garlic in the cream ever so briefly, it just infuses the liquid with their essence and gives the whole dish an understated touch of those flavors rather than a sharp bite of rosemary or garlic. For this recipe, it's always a good plan to use a waxy potato like a Yukon gold. While we love a good ol' russet potato for so many other applications, they are more floury and tend to fall apart when baked in a dish such as this. You'll love this lovely potato bake. It's hearty but not heavy, and the flavors are classic and absolutely scrumptious!
Spinach and Potato Bake
Serves 6-8
1 hour 20 minutes
Ingredients
2 lbs waxy potatoes (like Yukon gold), peeled and sliced very thin, about 1/8 inch thick
6 cups baby spinach, chopped
1 1/2 cups heavy cream
1 cup Gruyere or Swiss cheese, grated
1 sprig rosemary
1 sprig thyme
1 garlic clove
kosher salt and freshly ground pepper, to taste
butter for greasing dish
Repeat, layering another third of the potatoes, more salt and pepper, and the rest of the spinach and cheese. Top with the last third of the potatoes and season with salt and pepper again.
Preparation
Preheat oven to 375°F and liberally grease a 9x12-inch casserole dish with butter.
In a large pan, cook spinach over medium heat, stirring frequently, until it becomes wilted and cooks down, 2-3 minutes. Set aside.
Bring cream, garlic, rosemary, and thyme to a boil in a medium saucepan over medium heat, removing it from the heat as soon as it reaches a boil.
Now that spinach has cooled, place spinach in a paper towel or kitchen towel and squeeze out excess liquid.
Arrange 1/3 of the potatoes in the prepared casserole dish, overlapping slightly. Season liberally with salt and pepper and top with half of the spinach and 1/2 cup of cheese.
Strain the cream from the saucepan to remove herb sprigs and garlic and pour liquid over potatoes.
Cover dish with foil and bake until potatoes are tender when pierced with a knife, about 45 minutes. Remove foil and continue to bake until golden and bubbly, about 15-20 more minutes.
Let rest 10 minutes before serving. Enjoy!
Adapted from Williams Sonoma.
SKM: below-content placeholder
Whizzco for 12T