So gross, and yet also awesome…?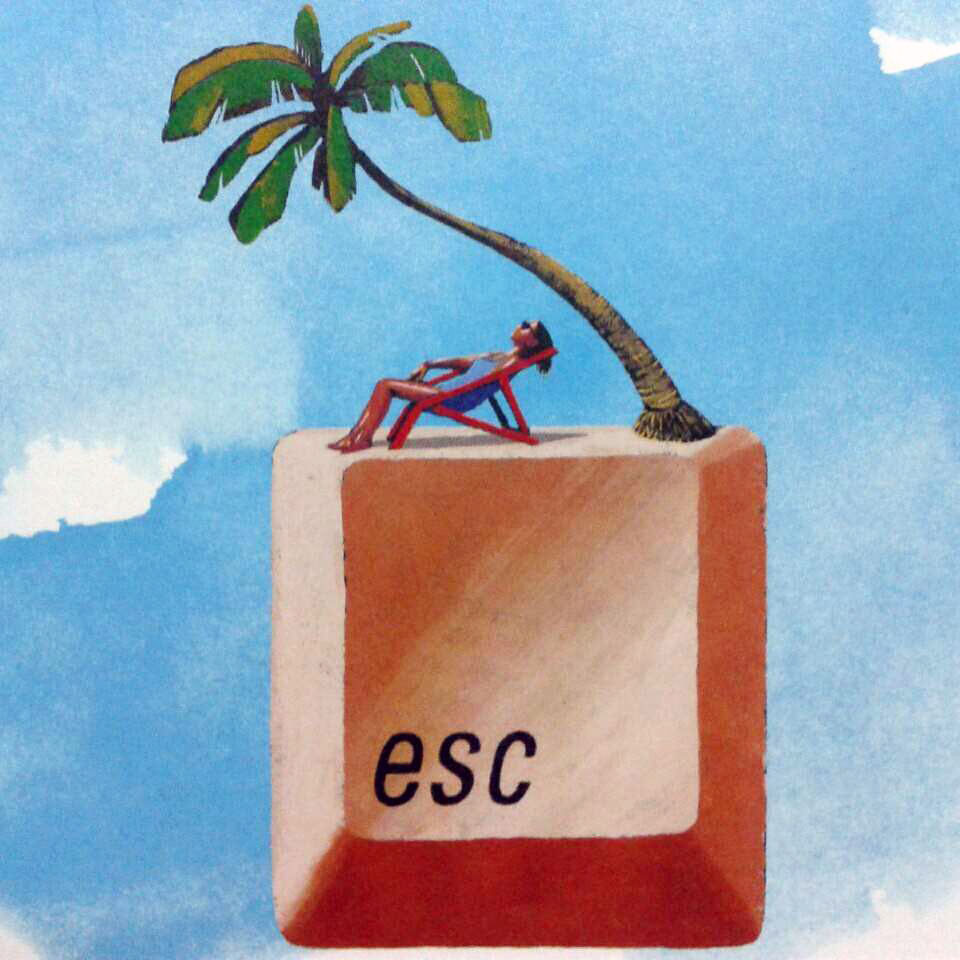 Great Life Publishing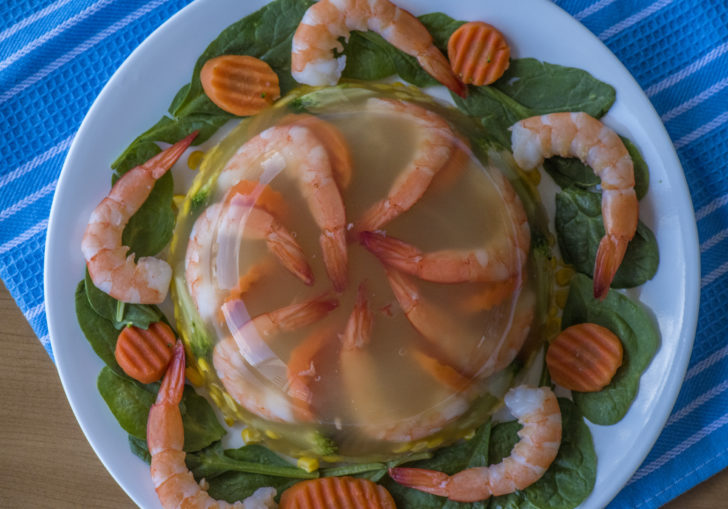 Oh 1950s, how you dazzled us with your strange recipes, most of which in encased in some form of savory jello. Some of the aforementioned jello dishes were sweet and pretty tasty-looking, others…not so much. It wasn't strange to find any number of savory ingredients floating in tomato aspic; molds in the shape of fish, containing fish, were actually considered commonplace! Yes, the '50s was the age of young Elvis, malt shops and jiggly dinners – and we really wanted to try our hands at recreating one of those awesome(ly disgusting!) vintage jello recipes…check it out!
Shrimp Jello Salad
Ingredients
10 oz. cocktail shrimp (2 cups)
1 (8.75 oz.) can corn, rinsed and drained
2 cups frozen mixed vegetables (broccoli, carrots, peas, etc.), cooked according to package directions
1 (1 oz.) box unflavored gelatin (2 tablespoons)
3 1/2 cups chicken broth
1/4 cup water
Preparation
Heat chicken broth in a large saucepan over medium-low heat and bring to a simmer.
Sprinkle gelatin in a small bowl filled with 1/4 cup water and let rest 5 minutes until softened, then pour into simmering chicken broth.
Once fully combined and dissolved, remove broth from heat and refrigerate until chilled and syrupy, about 1 hour.
Pour into a 2-quart mold, then add cocktail shrimp, corn and mixed vegetables to syrupy gelatin mixture.
Refrigerate until fully set. 2-4 hours.
When ready to serve, unmold and invert jello salad onto serving platter.
Recipe adapted from Vintage Recipe Cards
SKM: below-content placeholder
Whizzco for 12T