From the depths of an old recipe tin…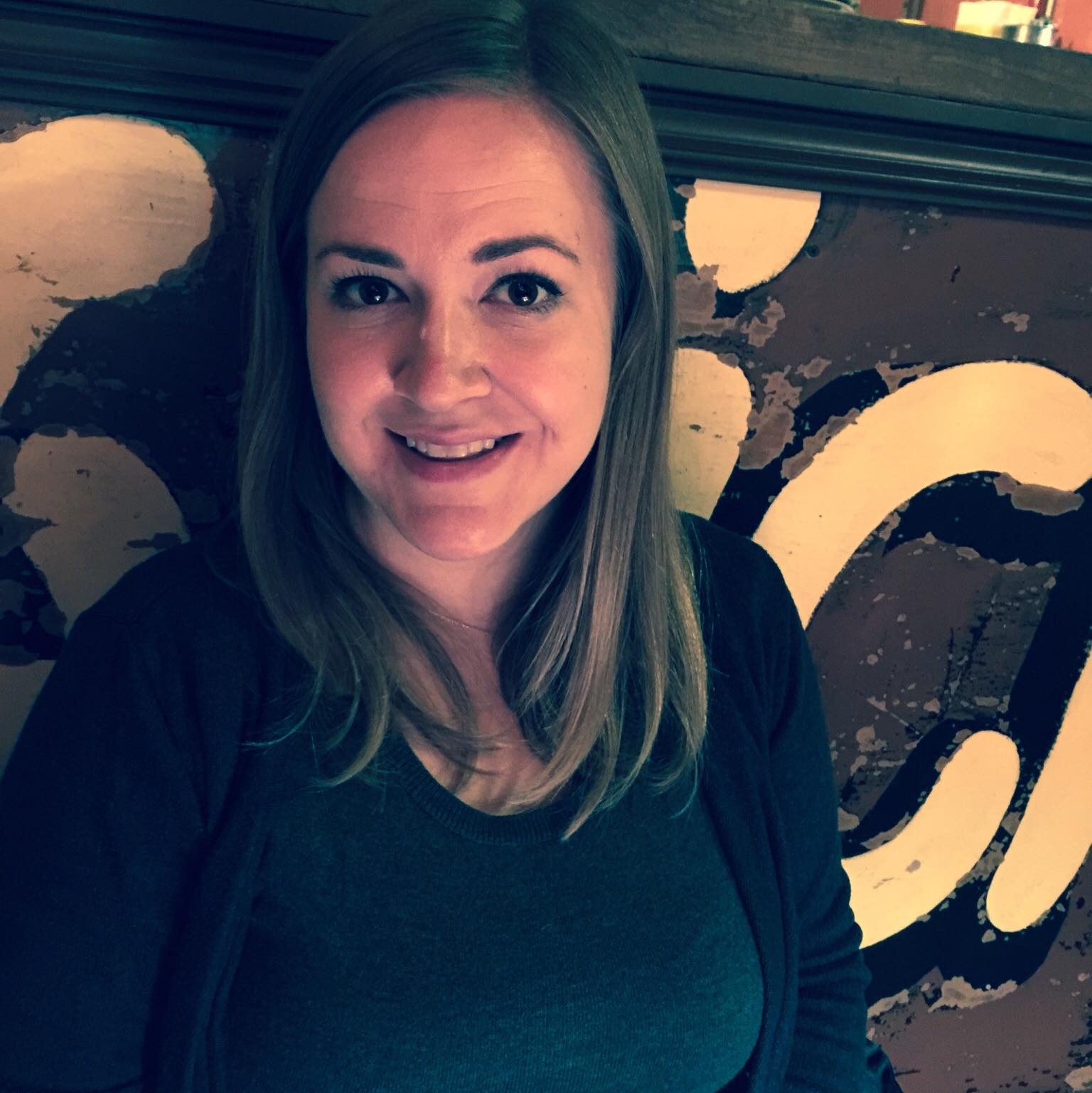 Kristy Norrell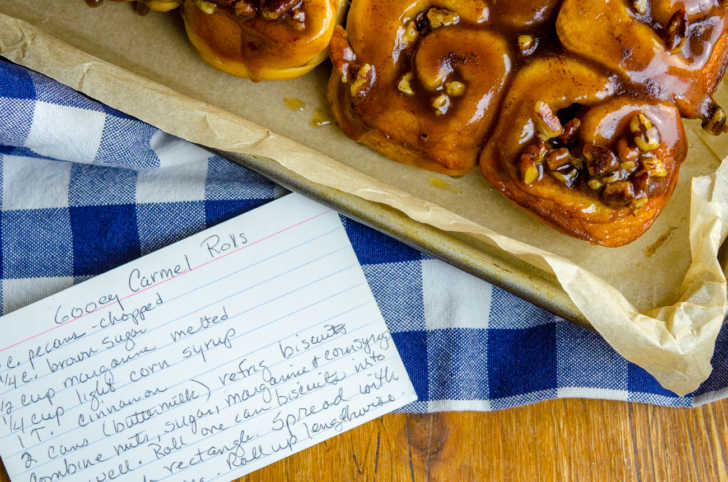 When I came across this particular recipe card, I felt pretty hopeful about the results. Because, one, who can argue with something named Gooey Caramel Rolls? That's just bound to be good. Two, I found the misspelling of 'carmel' super endearing. And three, a glance at the ingredients list revealed that this was going to be a very easy undertaking – there are only six ingredients involved! The results were just as I had hoped – a simple baking project that gives you rolls with all the sweet and sticky flavor that a name like 'gooey caramel' indicates.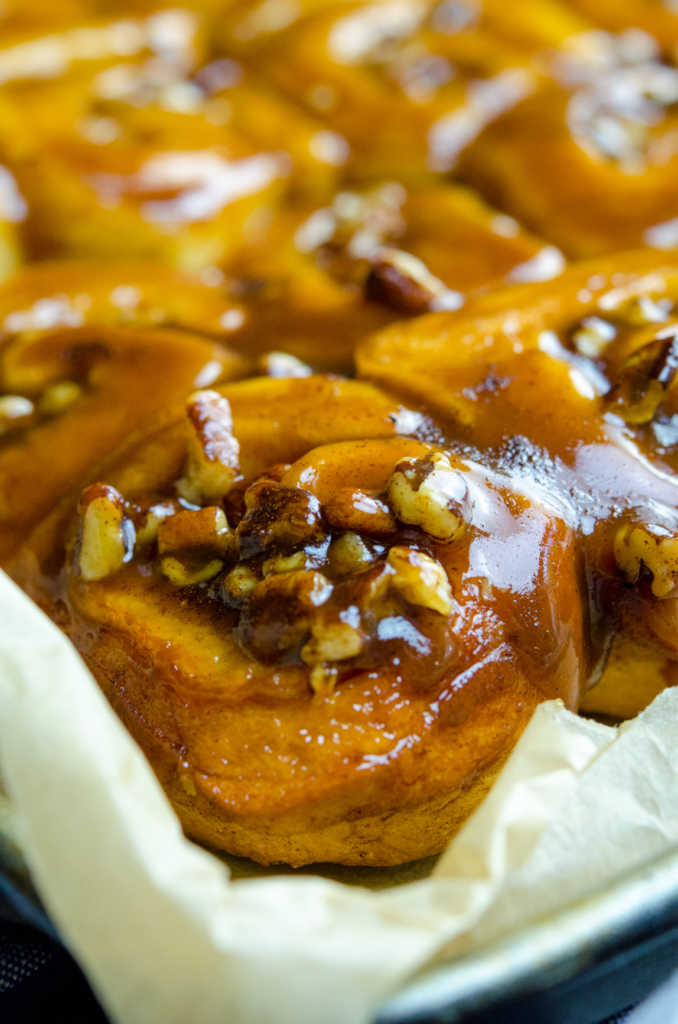 This recipe card came out of an old recipe tin that I recently found and started cooking my way through. I call it the Recipe Tin Project. It's chock full of old recipe cards, most of which seem to be from the '60s and '70s. I love food history, and the idea is to breathe new life into these recipes from the past and maybe learn a technique or two from them along the way. There are everlasting classics in there like Carrot Cake and some not so timeless creations like Jellied Chicken Gumbo.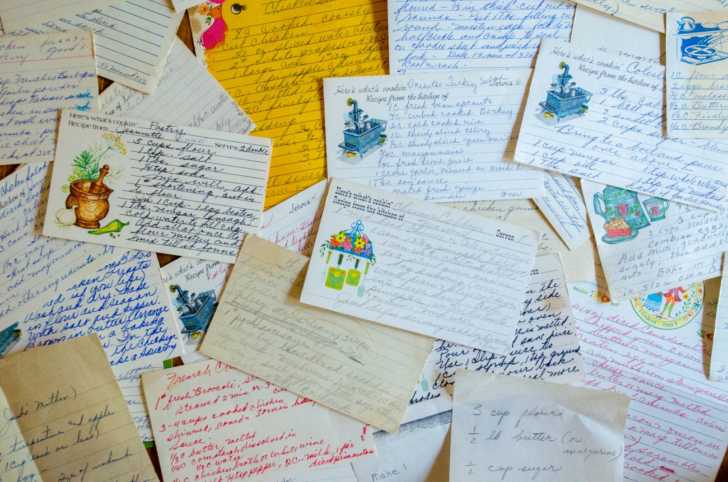 This recipe is jotted down on a plain index card, and is probably newer than most of the others in the bunch. The handwriting is a kind of cursive-printed combo and is a more modern scrawl than many of the other ones in there. Judging by that and the ingredients called for, I'd say it's a couple of decades newer than some of the earlier recipes in the tin.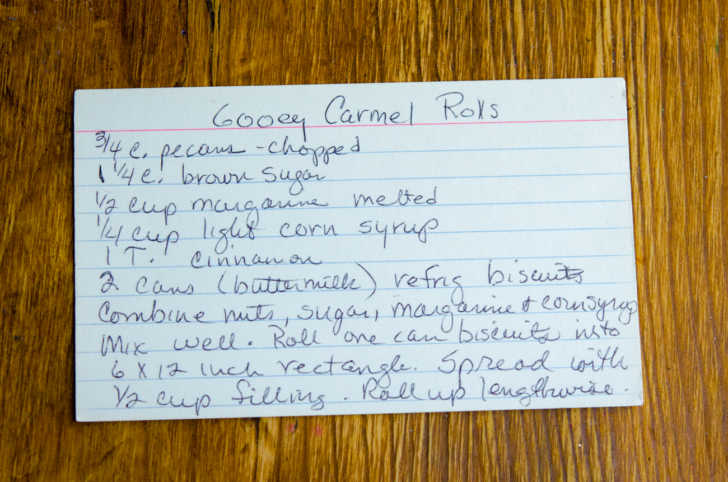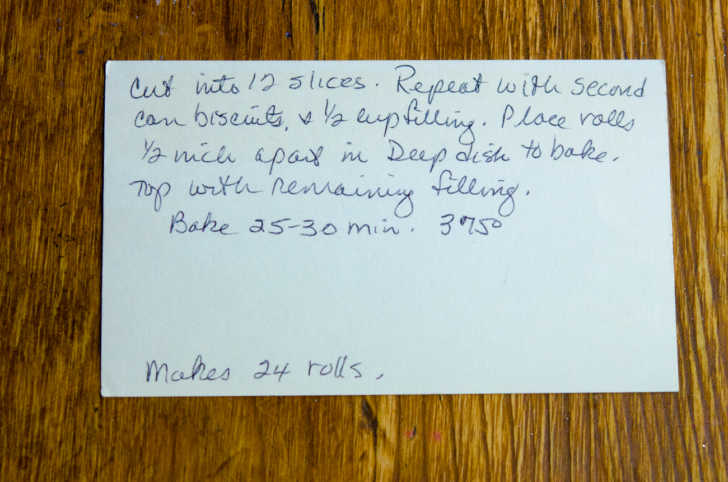 It starts with two cans of refrigerated biscuits, so there's no actual dough for you to make. The instructions state to roll out one can of biscuits into a rectangle, but it does actually take a little bit of smooshing with your hands to get them to hold together.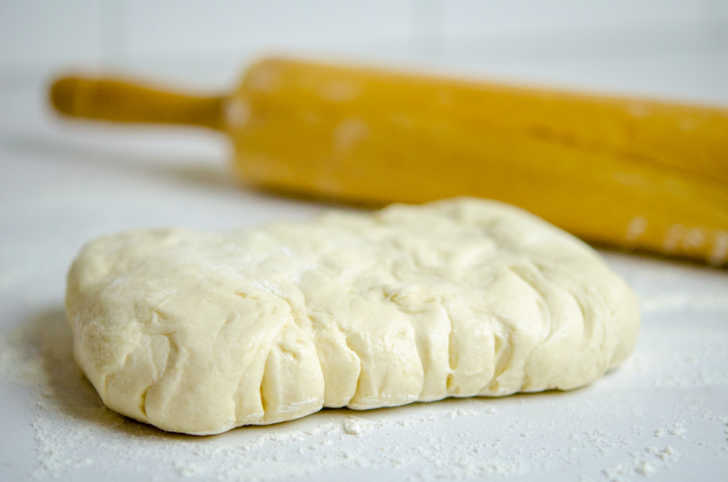 Once that's a nice and cohesive rectangle, you spread the dough with a mixture of corn syrup, margarine, cinnamon, brown sugar, and pecans…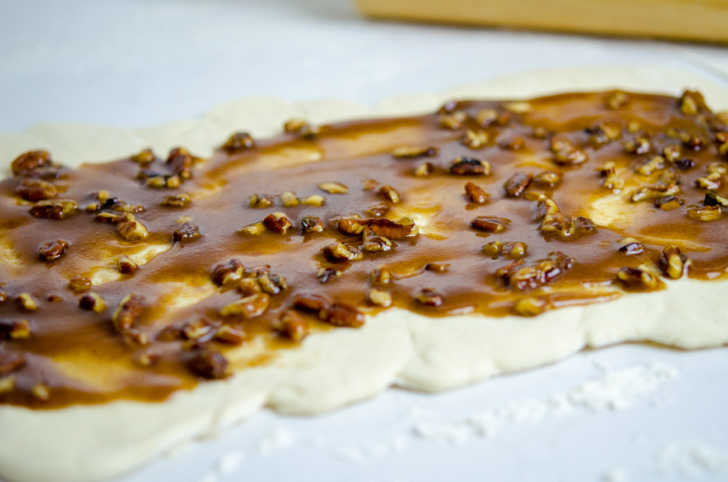 … and you roll it right up and slice it into rolls.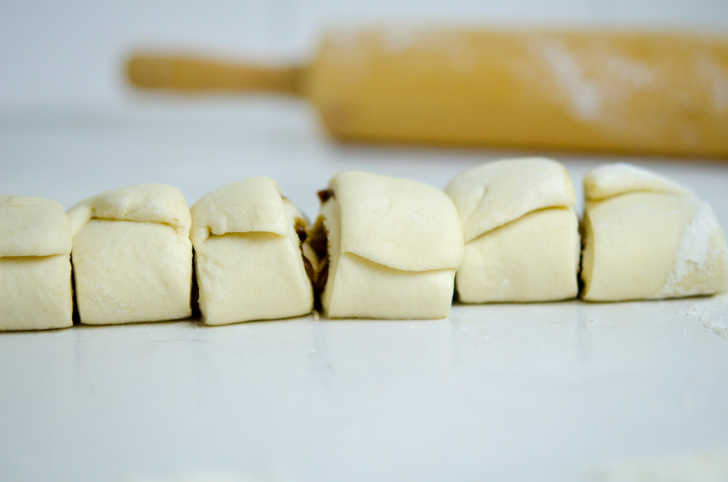 (And, um, they look delicious even before they're baked.)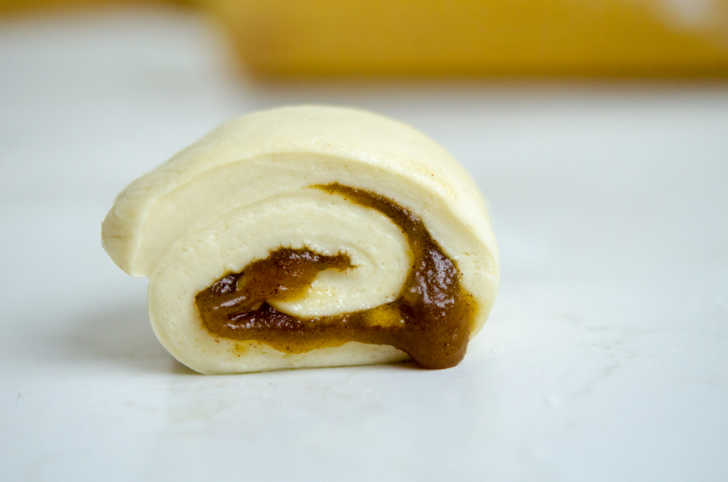 They snuggle up next to each other in a pan and any extra filling gets spread over the top.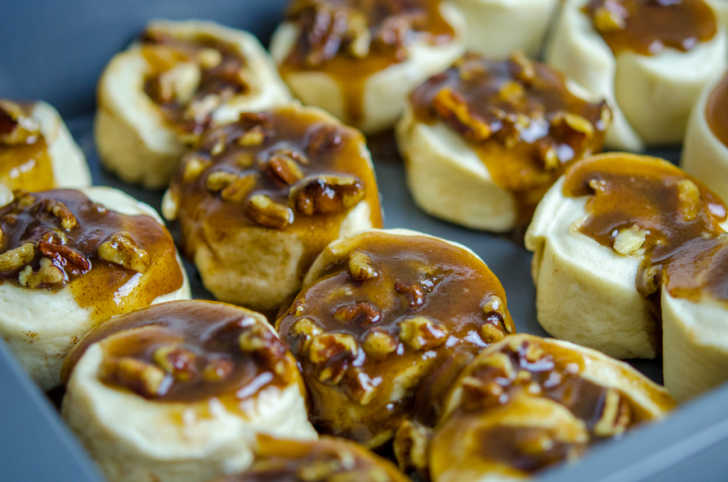 When they come out of the oven, they've risen up into puffy, golden brown pillows that are lined with all kinds of sticky sweetness…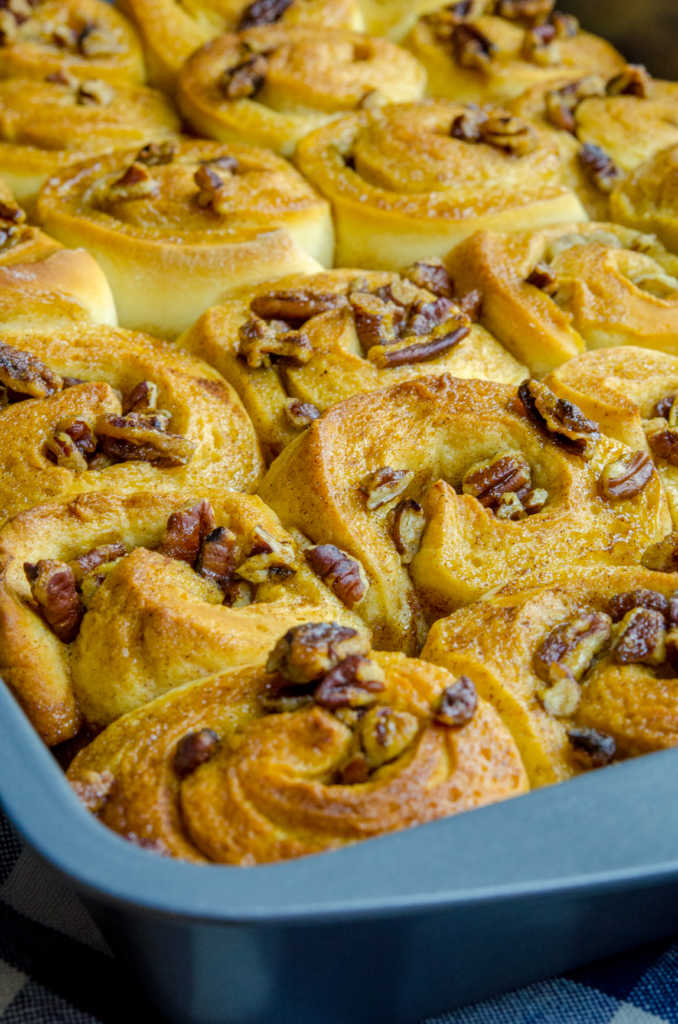 But the magic happens when you flip them over, to reveal all of the caramel glory that has gathered in the bottom of the pan.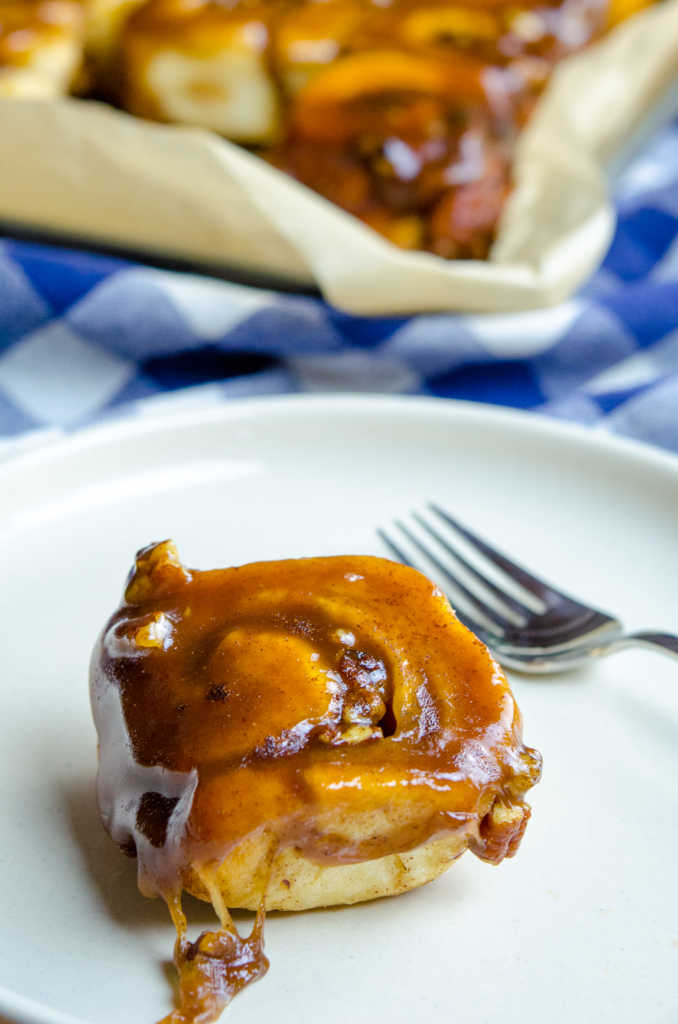 The caramel will harden into a stickier, candy-like state, but as long as the rolls are warm the sauce will find a way to travel down across each roll. The rolls themselves remain doughy and soft beneath all that caramel. They're messy… but in the best kind of way.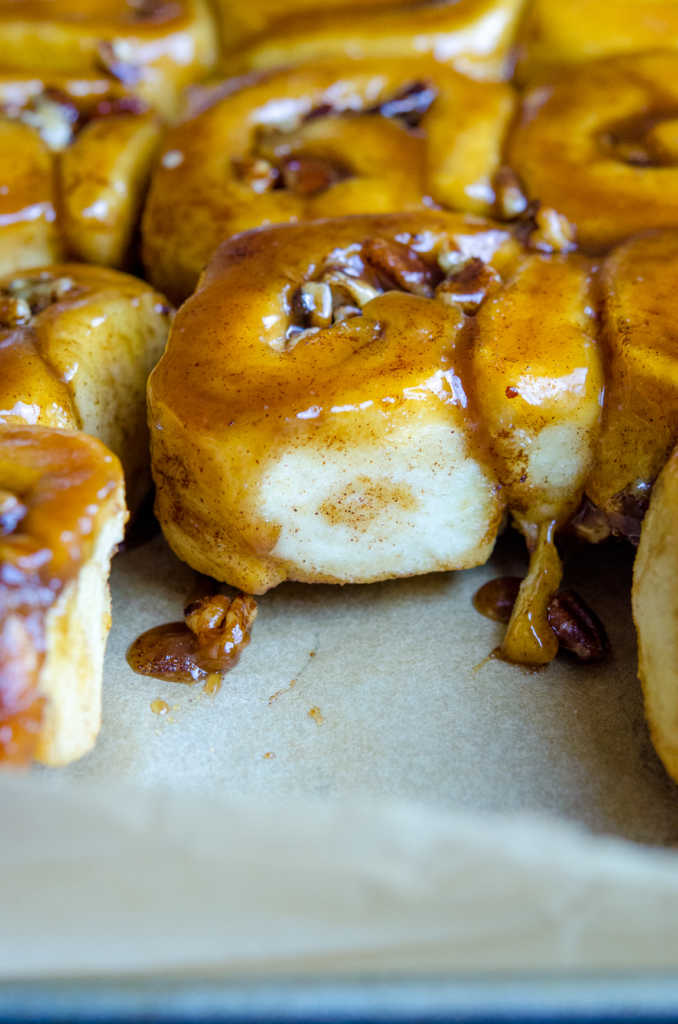 This Recipe Tin Project has brought some great things into my life: some sharpened cooking skills, Grapenuts Custard, an appreciation for the modern interpretation of a salad… but these sweet and sticky rolls are right up there with the best of the bunch.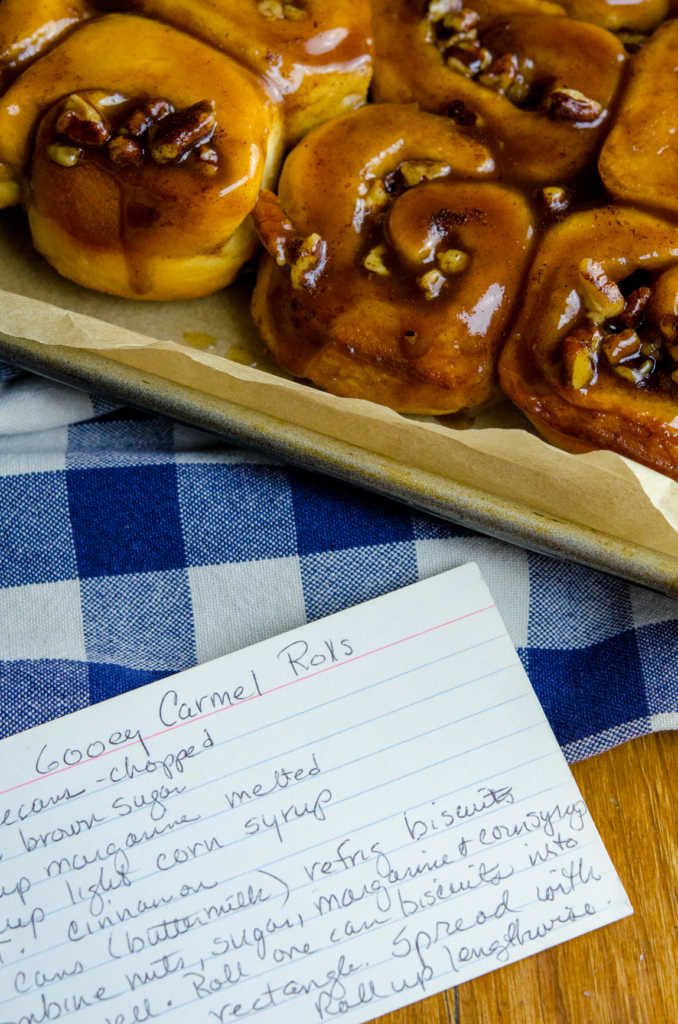 Gooey Caramel Rolls
Serves 24 rolls
45 minutes
Ingredients
3/4 cup pecans, chopped
1 1/4 cup brown sugar
1/2 cup margarine, melted
1/4 cup light corn syrup
1 tablespoon cinnamon
2 cans refrigerated buttermilk biscuits
Preparation
Preheat oven to 375°F.
In a medium bowl, combine nuts, brown sugar, margarine, and corn syrup, and mix until well combined.
Remove dough from one can of biscuits and roll dough into a 6x12-inch rectangle. Spread evenly with 1/2 cup of the filling. Roll dough up lengthwise and slice into 12 even slices.
Repeat with second can of biscuits and 1/2 cup of filling. Place rolls 1/2-inch apart in a large baking dish. Top with remaining filling and bake for 25-30 minutes. Enjoy!
SKM: below-content placeholder
Whizzco for 12T