This is an exceptional recipe from an exceptional woman.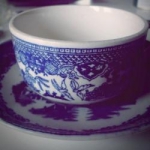 Rose Heichelbech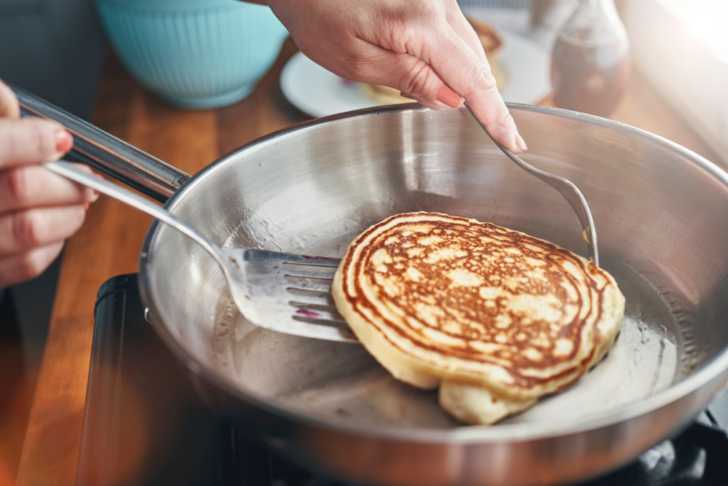 This recipe is not your average pancake recipe, written by a very above-average woman: Rosa Parks. Today Rosa Parks is a household name, mentioned in most U.S. history textbooks- but definitely not for her pancake recipe. However, you can most certainly add her cooking to the list of memorable accomplishments, if these pancakes are any measure at all.
When we think of Rosa Parks we are reminded of the great struggle for equality that began with some very simple, yet extremely brave acts.
In 1955 in Montgomery, Alabama, the rules of segregation were very rigid. Something as simple as a bus ride was imbued with the danger of getting it wrong and the futility of going against the grain. These facts make what Rosa Parks did on December 1st, 1955, all the more courageous. She refused to give up her seat to a white rider in the "blacks only" section of the bus, setting in motion a chain of events which would result in a city-wide bus boycott by those fighting for social justice and eventually aid in the end to prejudiced Jim Crow laws.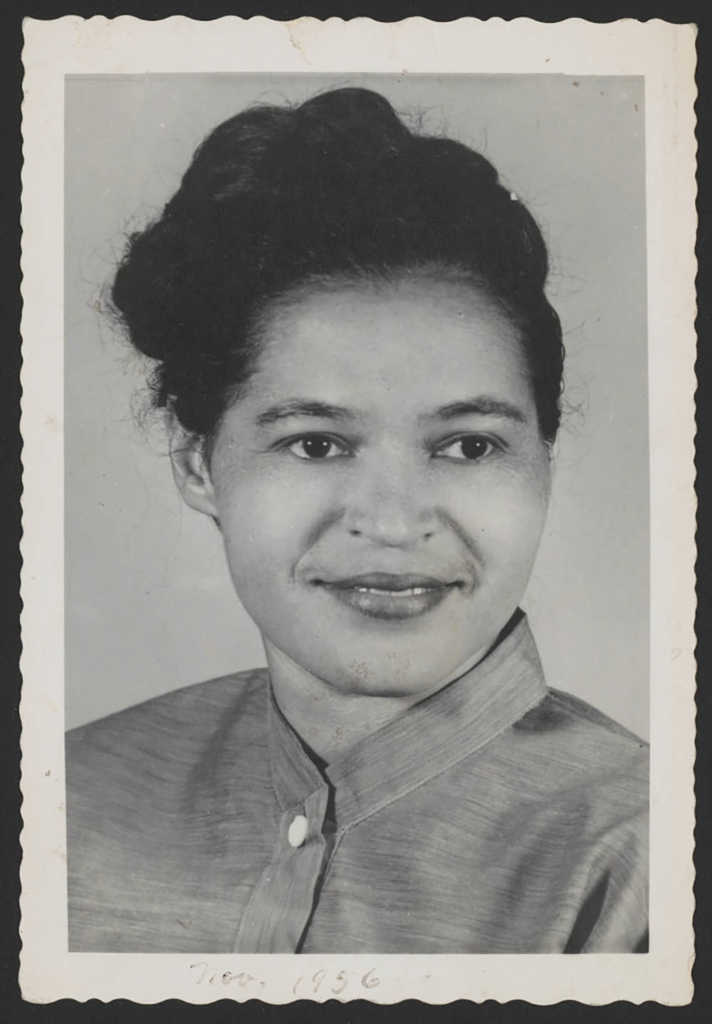 Parks became a very public face of the civil rights movement, a role she was willing to play. However, in the annals of history, many us might forget that she was a regular person.
For instance, did you know that she practiced yoga in the 1970s? She even went on to teach yoga. Well, this week I learned that she also made a mean pancake.
The recipe for these pancakes was found among her papers, written in her handwriting on the back of a vertical envelope, titled "Featherlite Pancakes". This exceptional recipe uses peanut butter in the batter for a lovely texture and flavor that is sweet, but isn't too peanut buttery.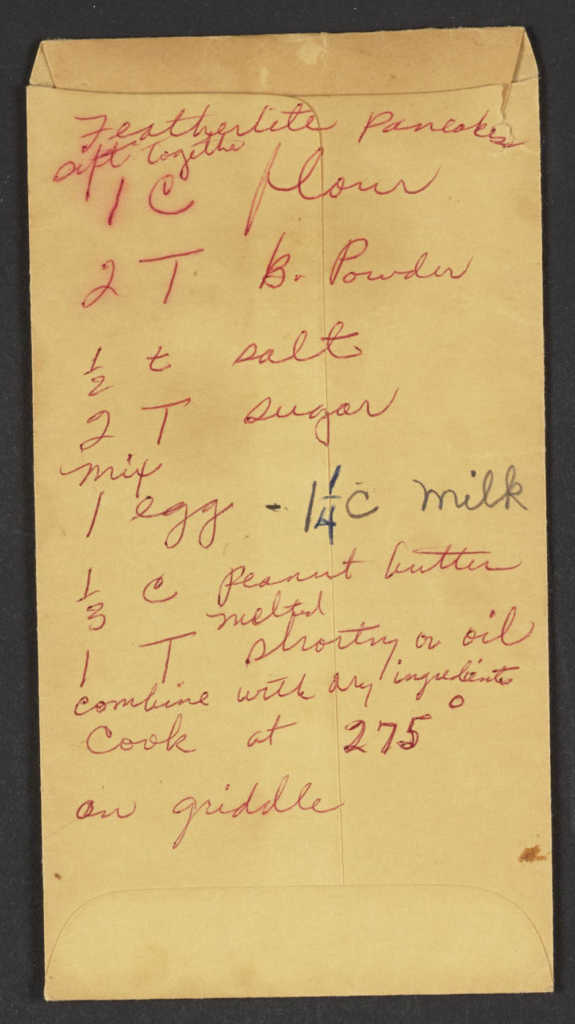 The recipe is now part of Rosa Parks' papers, some of which were put on displaybeginning in 2019 to commemorate her activism, her daily life, and her legacy. And, what better way to celebrate her than to make this wonderful pancake recipe!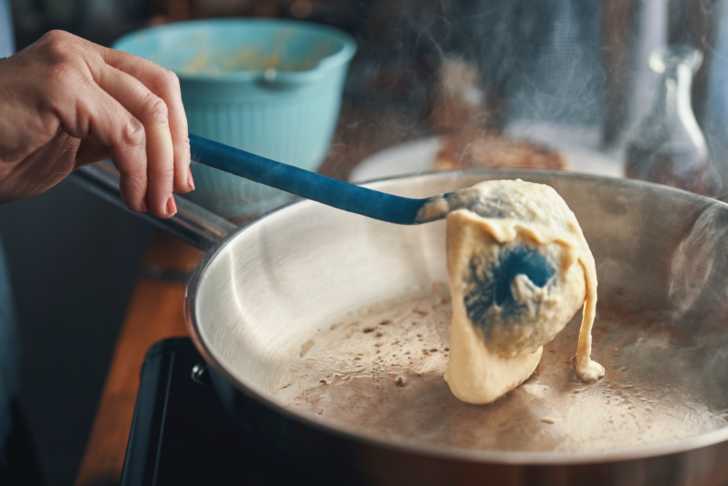 The batter comes together easily and the end result is truly a "featherlite" pancake with a subtle peanut flavor. Once you try this recipe, you might not go back to your old recipe (or boxed pancake mix) ever again.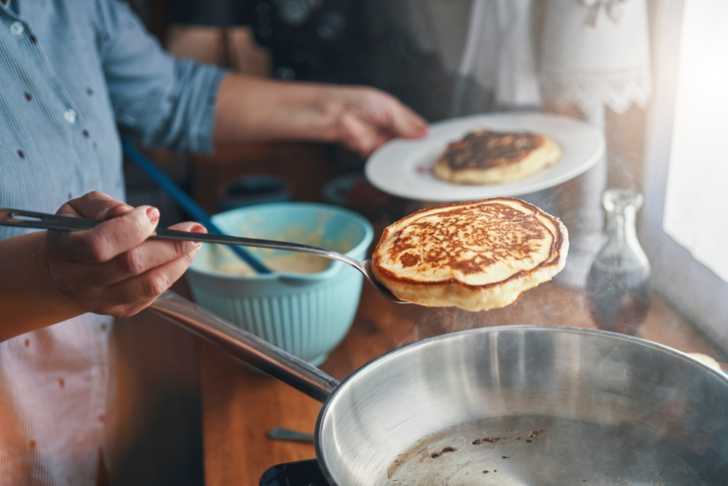 Here's to remembering an instrumental figure in the Civil Rights movement with an amazing recipe of hers!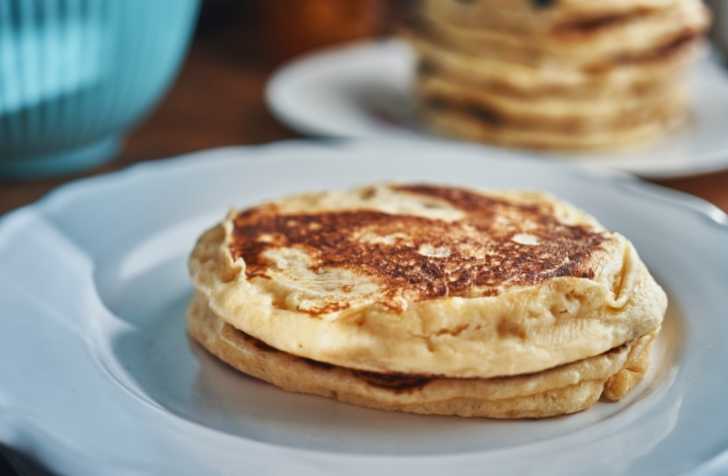 Rosa Parks' Pancakes
Ingredients
1 cup flour
2 tablespoons baking powder
1/2 teaspoon table sat
2 tablespoons sugar
1 egg
1 1/4 cup milk
1/3 cup creamy peanut butter
1 tablespoon shortening or oil
Preparation
Sift together dry ingredients in and set aside.
In a large bowl mix together wet ingredients, all except the oil.
Combine dry ingredients into wet ingredients. Do not stir too much, as pancake batter can become tough if overworked.
Heat pan or griddle to 275° on low to low-medium heat. Pan is ready when droplets of water flung at center of pan sizzle and dance.
Pour batter into pan by 1/3 cup portions, cooking on first side until bubbles form (but do not pop) in the center of the pancake. Flip pancake and cook another 2 minutes or until golden in color.
Recipe adapted from Library of Congress.
SKM: below-content placeholder
Whizzco for 12T