Where there's turkey, there must be gravy.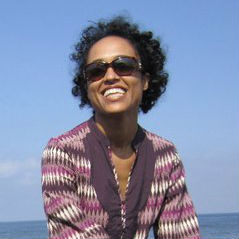 Sarah Cool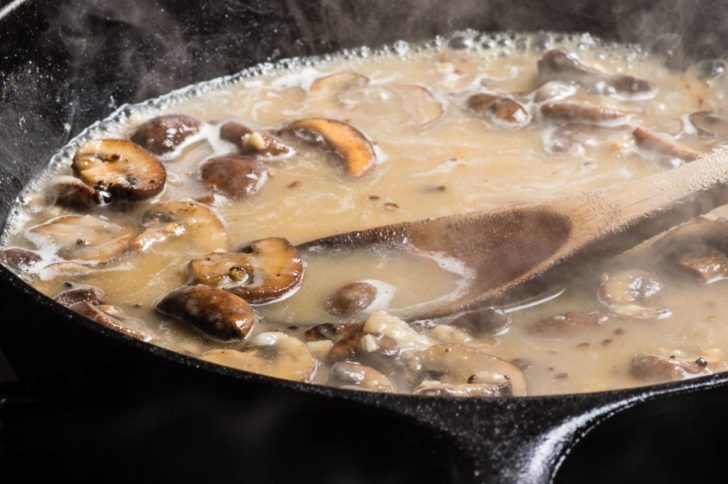 If there's one essential ingredient to a successful holiday dinner, it's got to be gravy, and we love a good scratch-made gravy to pour over top of our meat and potatoes. It's the final piece to the all the beautiful, colorful food that we've carefully placed on our dinner plates. A generous swirl of rich brown gravy and we're ready to dig right in. One of our favorite gravy recipes, other than one made with the turkey drippings, is this absolutely amazing mushroom gravy. As simple as it is to make, it does offer a nice complexity of rich flavor that we think enhances our meal.
A good mushroom gravy starts out with mushrooms. You can choose pretty much any mushroom here. We like baby portabellas or crimini mushrooms, thinly sliced, that are sautéed with onions, garlic, and beef stock. A low-sodium stock is a good choice here; it gives you control of the amount of salt in the gravy while still giving you all that hearty flavor that is just so good. Depending on your preference, you can add half-and-half or a heavy cream to your gravy. It adds a silky creaminess that is a nice way to balance the richness of the beef stock. Once the cream has melted into the gravy, it's ready to transfer it to your favorite gravy boat!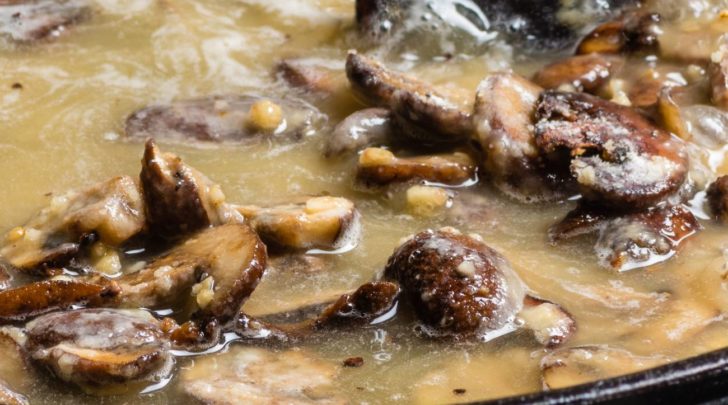 A scratch gravy is one a good recipe to have in your repertoire if you don't already have one. And if you need more motivation to make this gravy, here's another tip: it can be made the day (or two) before, saving you a little time on the big day, and it gives the gravy time to really develop its flavor. We love this recipe because it's not one that's limited to the holiday season, so a weeknight steak dinner, for example, becomes extra special with a generous drizzle of this amazing mushroom gravy. This mushroom gravy is so good, you'll practically want to drink it straight from the gravy boat!
Real Mushroom Gravy
Ingredients
3 cups mushrooms, thinly sliced
3 cups beef stock, low sodium
½ yellow onion, finely chopped
3 cloves garlic, minced
3 tablespoons unsalted butter
¼ cup half-and-half or heavy cream (optional)
Kosher salt and black pepper, to taste
Preparation
In a large skillet, heat butter of medium-high heat. Sauté onions and mushrooms until both are light brown.
Add garlic and stir until fragrant, about 1 minute.
Add flour and whisk until flour has "melted" into sauce. Whisk in beef stock and reduce heat to low.
Simmer for a few minutes before adding ¼ cup half-and-half. Stir until well combined.
Transfer gravy to a serving dish or store in an airtight container and refrigerate, 2-3 days. Reheat on a stovetop to serve.
Recipe adapted from Countryside Cravings.
SKM: below-content placeholder
Whizzco for 12T