There are so many wonderful flavors to love during the holidays. Pumpkin spice, caramel apple, maple, sugar cookies, chocolate oranges, cranberries… the list goes on and on. My favorite wintertime treat usually involves peppermint of some kind. Candy canes, peppermint patties, mint mochas, I love it all! I decided to round up a few of our favorite peppermint desserts to kick off the Christmas season. Check out the list below and try one out this week!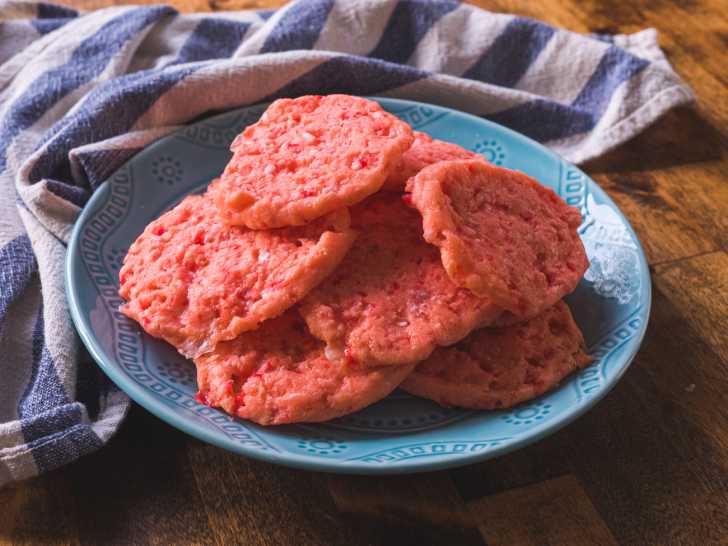 Every holiday season the baking bug is strong at my house, and a lot of wonderful recipes come out that we've enjoyed time and again. Each year shortbread cookies always seem to make the list and it has become something of a tradition in my family. And, if you thought regular shortbread was something special then you might consider baking these peppermint shortbread cookies. They bring an added holiday twist to a truly classic cookie. Get the recipe here!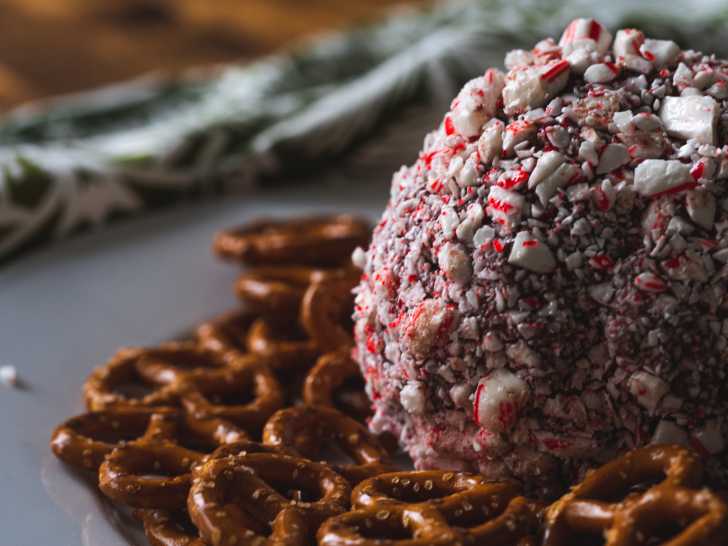 When you think of a cheese ball, you probably think of something savory… something with at least a little bit of cheddar involved. Well this particular cheese ball caters more to those with a sweet tooth. It's equally as great set out for a party spread as the savory versions, but with its chocolate cheesecake filling and crushed candy cane coating, it represents the sweeter side of the holiday season. Get the recipe here!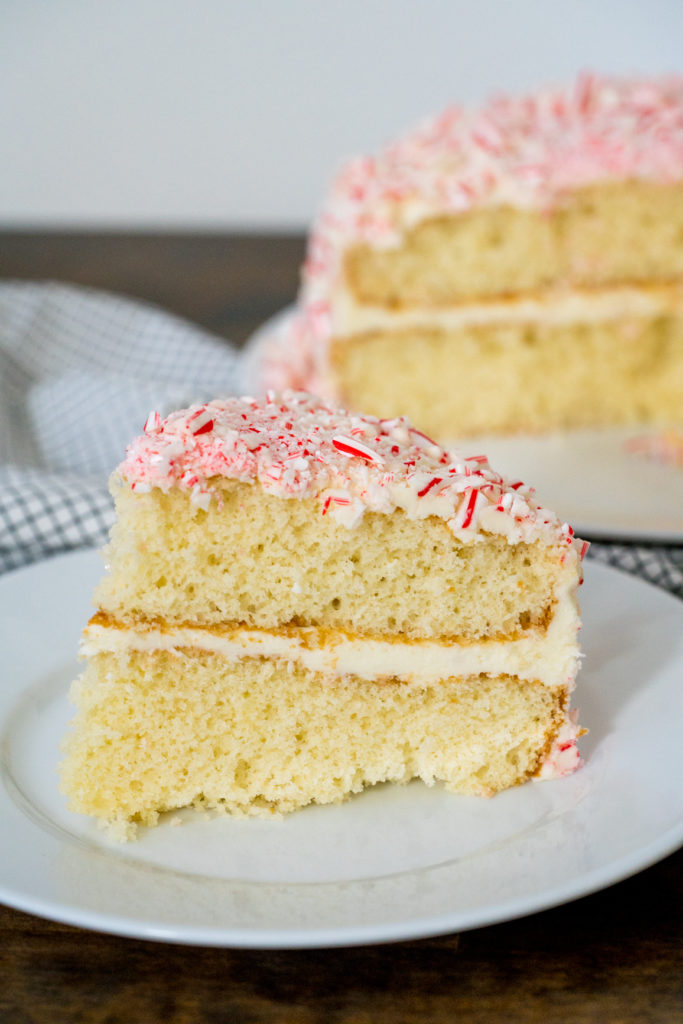 Are you in search of a show-stopping holiday dessert that's actually easy to make, but packs a huge punch in terms of flavor and looks? We were on the hunt for a recipe that fit the bill and then we created this cute little number. A triple peppermint cake not only tastes amazing, but basically shouts "Festive!" from the rooftops. So what makes this a triple peppermint cake, exactly? Well, we really doubled (read: tripled) down on the peppermint, using peppermint syrup in the cake batter, peppermint extract in the buttercream frosting and straight up, crushed peppermint candy canes to garnish the whole thing. Get the recipe here!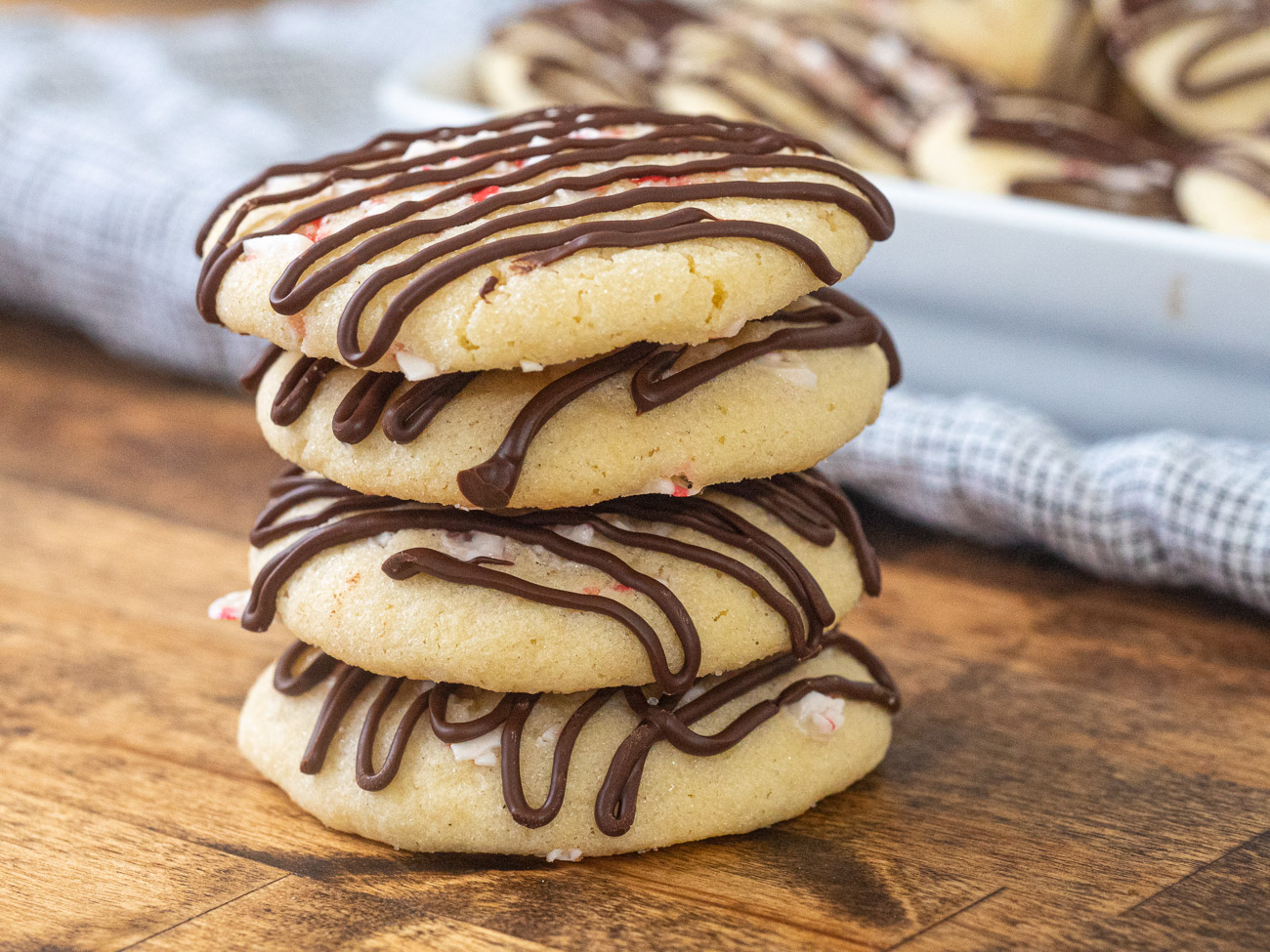 Growing up in my family, the holidays always meant a lot of baking was happening. Every kind of of sweet treat -from fudge to fruitcake to pfeffernusse- might be in the works in the lead up to Christmas. But, one of the simplest cookies was always the biggest hit: sugar cookies. This year we've got a new take on this classic recipe that is also incredibly yummy. With the addition of a few extra ingredients, regular sugar cookies are transformed into really gorgeous wintertime treats worthy of any gift basket or holiday spread. Get the recipe here!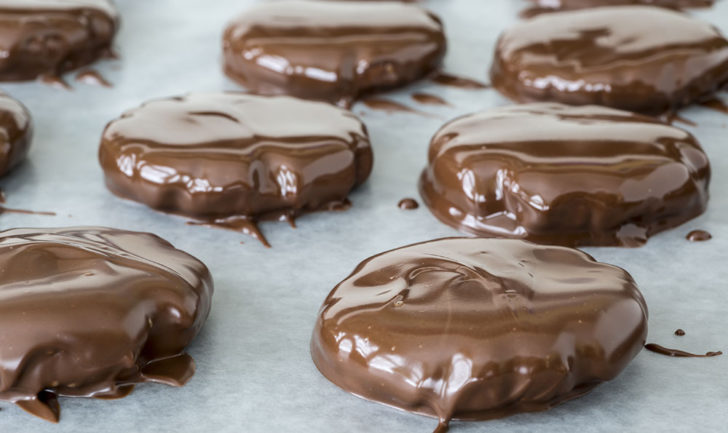 When it comes to candy, we love all kinds, but have a soft spot for any chocolate mint combo. There's something about the indulgence of the chocolate and the refreshing coolness of the mint that gets us every time…. Generally, we save said minty candies for the movies, but we got a super strong craving for peppermint patties the other day and decided to make our own version of them at home – and they were great! They're easy to make and taste even better than the ones we know and love from the store! Get the recipe here!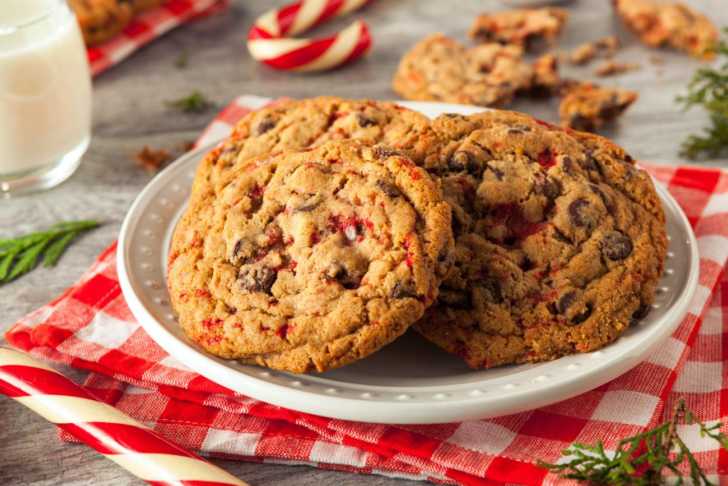 'm a firm believer in the power of a good chocolate chip cookie. For the holiday season, I like to put a little pep into the step of my chocolate chip cookies by adding a flavor that tastes like Christmas, peppermint. Chunks of the distinctive red-and-white candies softened just enough in the baking process, will put a holiday twist on my beloved chocolate chip cookies. Of all the cookies I make for Christmas, these are the ones my family prefers to set out for Santa Claus, as they've proven to be quite a bit hit with Jolly Old St. Nick. Get the recipe here!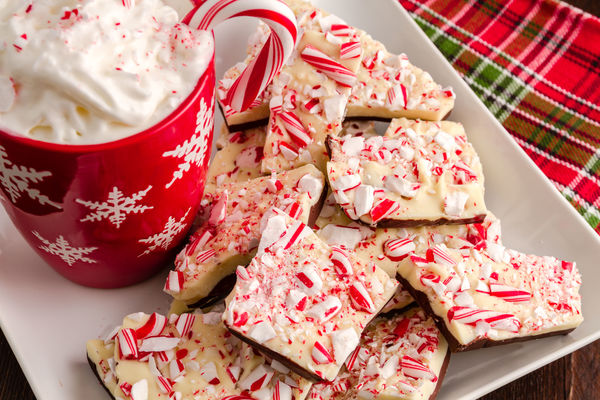 So what's the easiest way to make this treat? We wanted to make it in as few steps and with as little cleanup as possible. It's so easy to get melted chocolate everywhere, and trying to wash all those dishes can be a pain. One very simple way we found to avoid a big mess was to line our baking pan with parchment paper. And forget using a double-boiler to melt the chocolate, we instead opted to use the microwave to melt the chips. Get the full recipe here!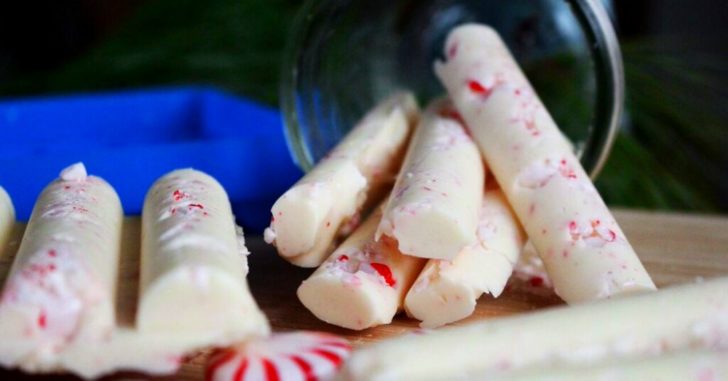 This recipe is perfect for upcoming holiday parties with your family or at the office. These peppermint sticks also make great presents for the special people in your life. All you have to do is put your ingredients into the ice tray and freeze them. After they've hardened you can put them in a jar, wrap them with ribbon, or simply eat them till they're gone! Get the recipe here!
Want more holiday recipes? Check out this article on crowd-pleasing desserts!
SKM: below-content placeholder
Whizzco for 12T