Sweet, savory, and utterly addictive.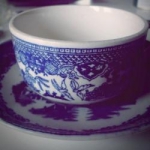 Rose Heichelbech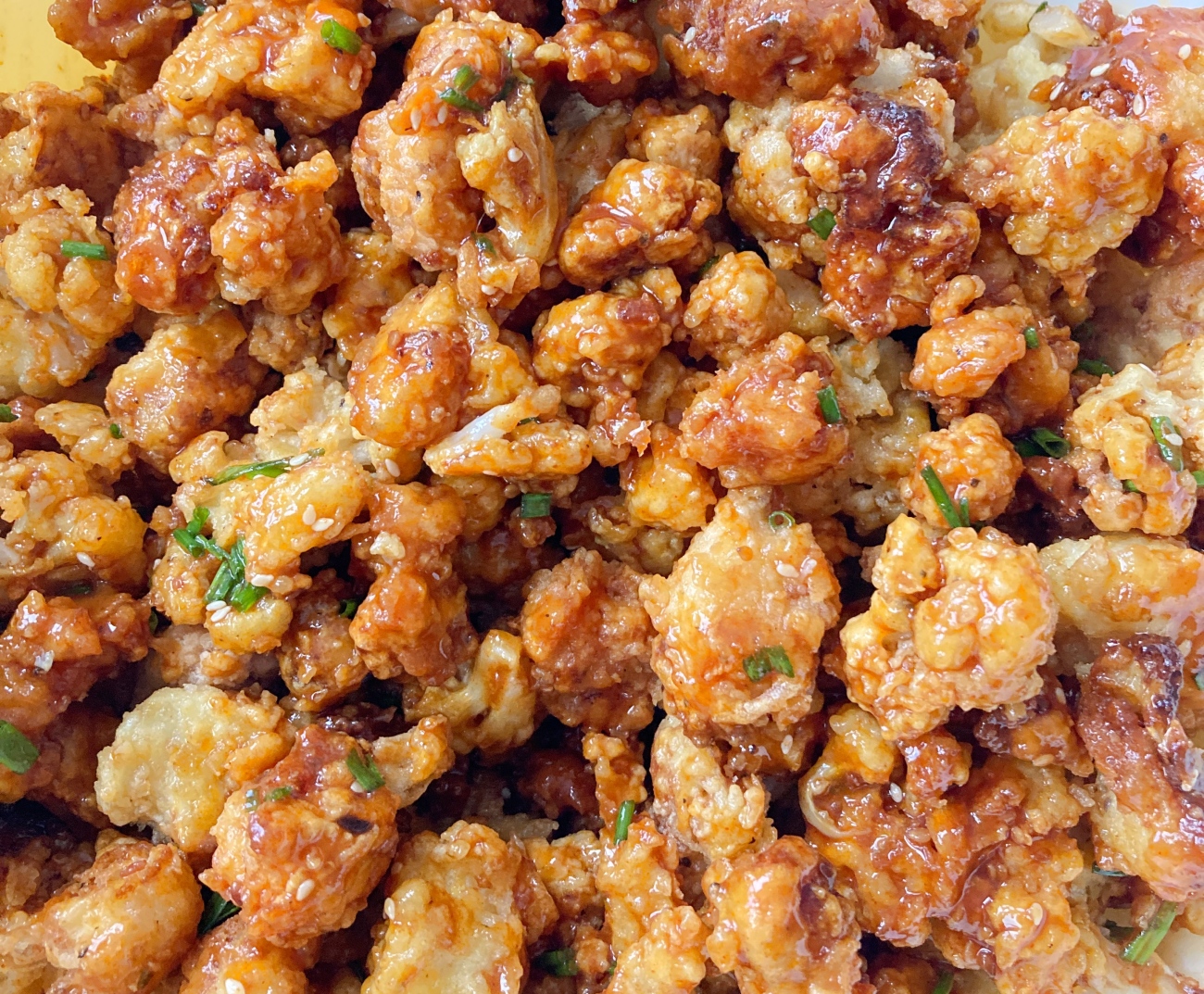 One of my favorite veggies to make a meal out of is cauliflower. The firm texture softens to just the right tenderness when it's cooked and the flavor, while distinct, goes well with most sauces and spice mixtures. And when you bread and fry cauliflower it becomes the ultimate healthy junk food. And, this Korean popcorn cauliflower recipe has all the crunch and flavor you'd expect from what the name implies. It's every bit as delicious as it sounds and it's well worth the effort to fry up.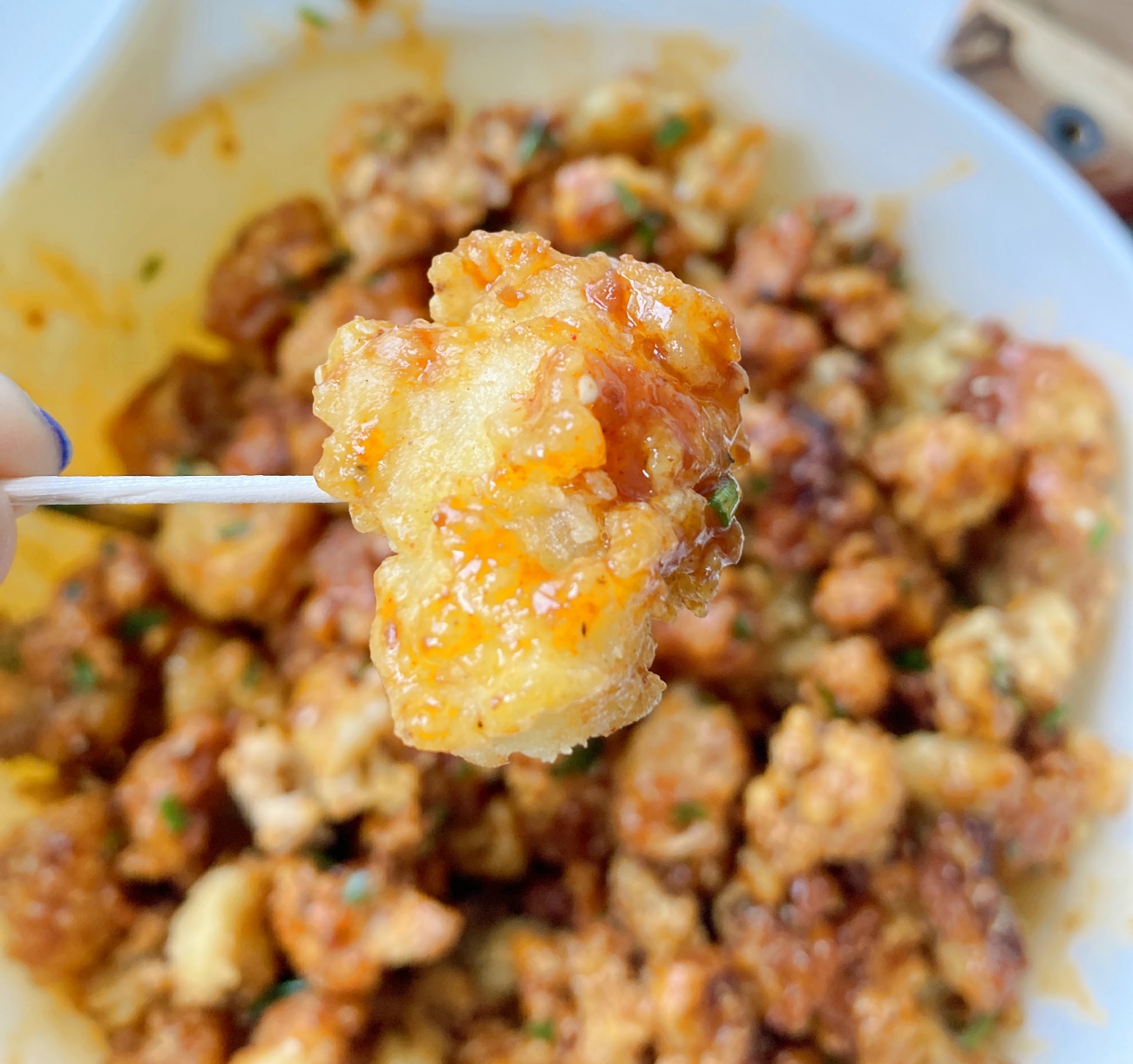 Before you start frying make up the flavorful sauce. The main ingredient is gochujang sauce, which is a Korean fermented chili pepper paste. Don't let the description fool you if you've never cooked with it before, it's not an overpowering heat- especially when mixed with soy sauce and water as it it here. It's a warm, sweet, slightly peppery concoction that envelopes each crispy piece of cauliflower in extra flavor.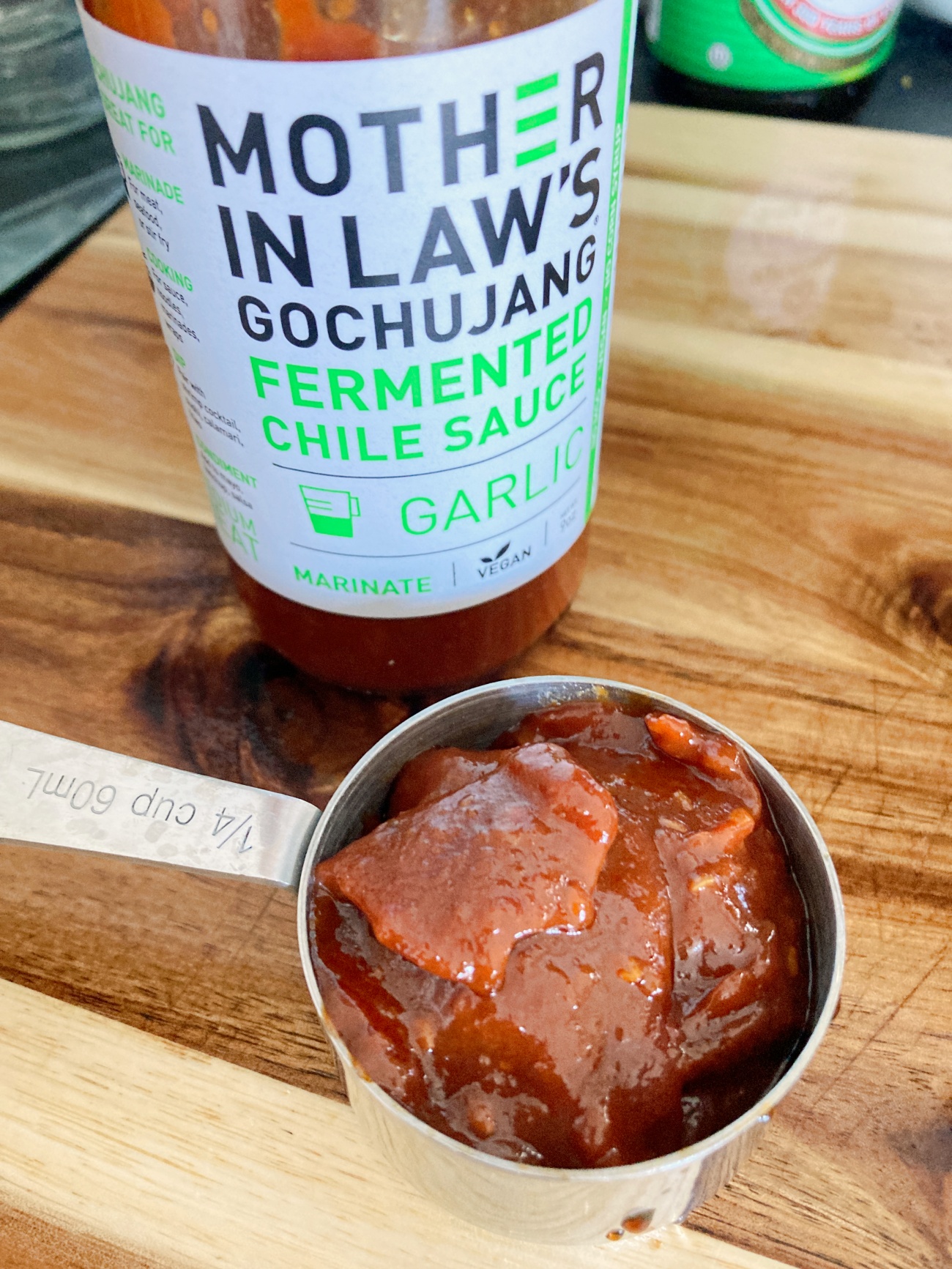 Since there are some spices in the breading for the cauliflower as well it almost doesn't even need the sauce. As you fry these little pieces of heaven in batches I dare you not to steal a bite here and there. They're so good on their own, but would work well with just about any sauce you could think of.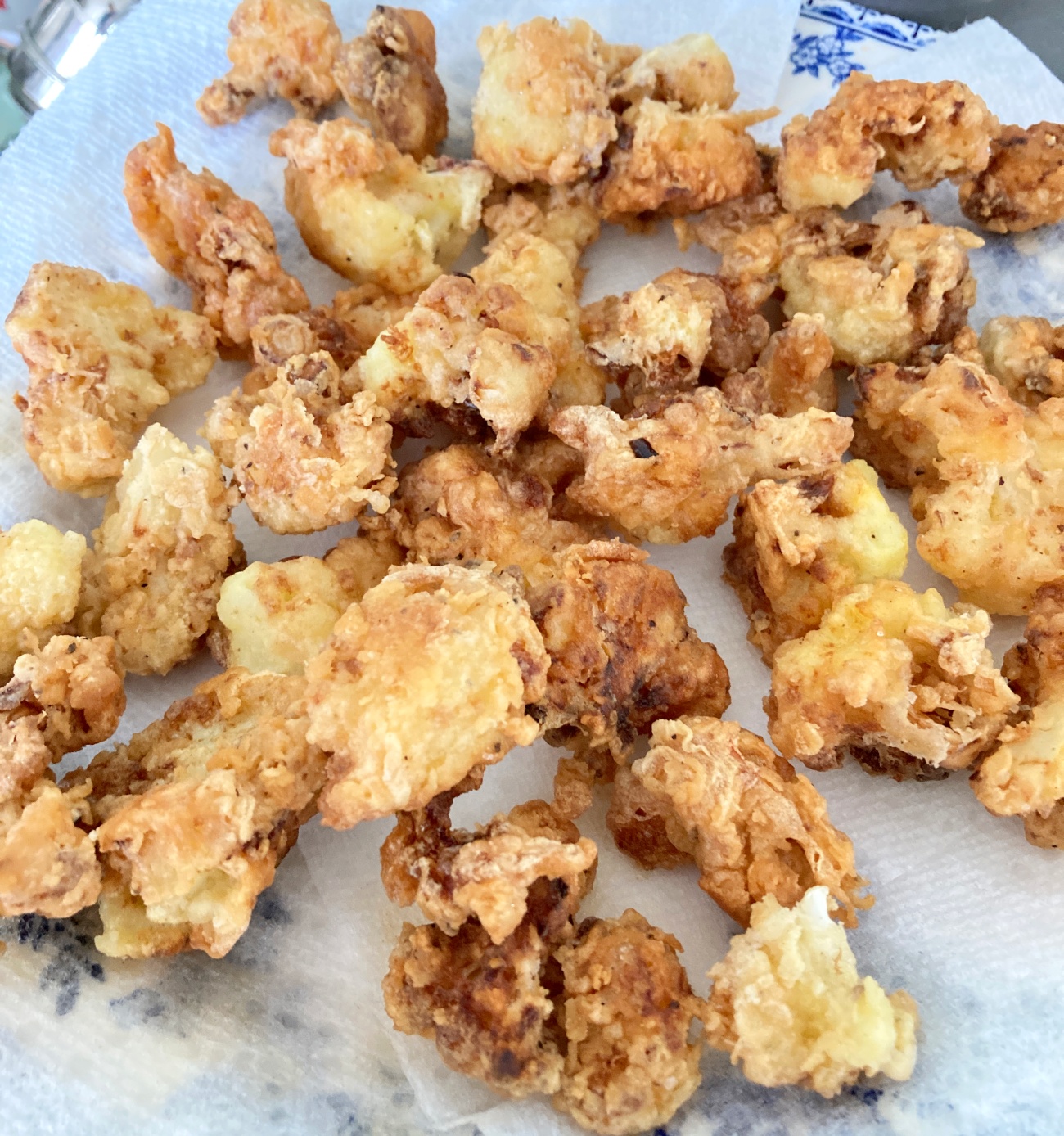 The last step is to combine the sauce with the cauliflower and sprinkle some sesame seeds and chives in as well.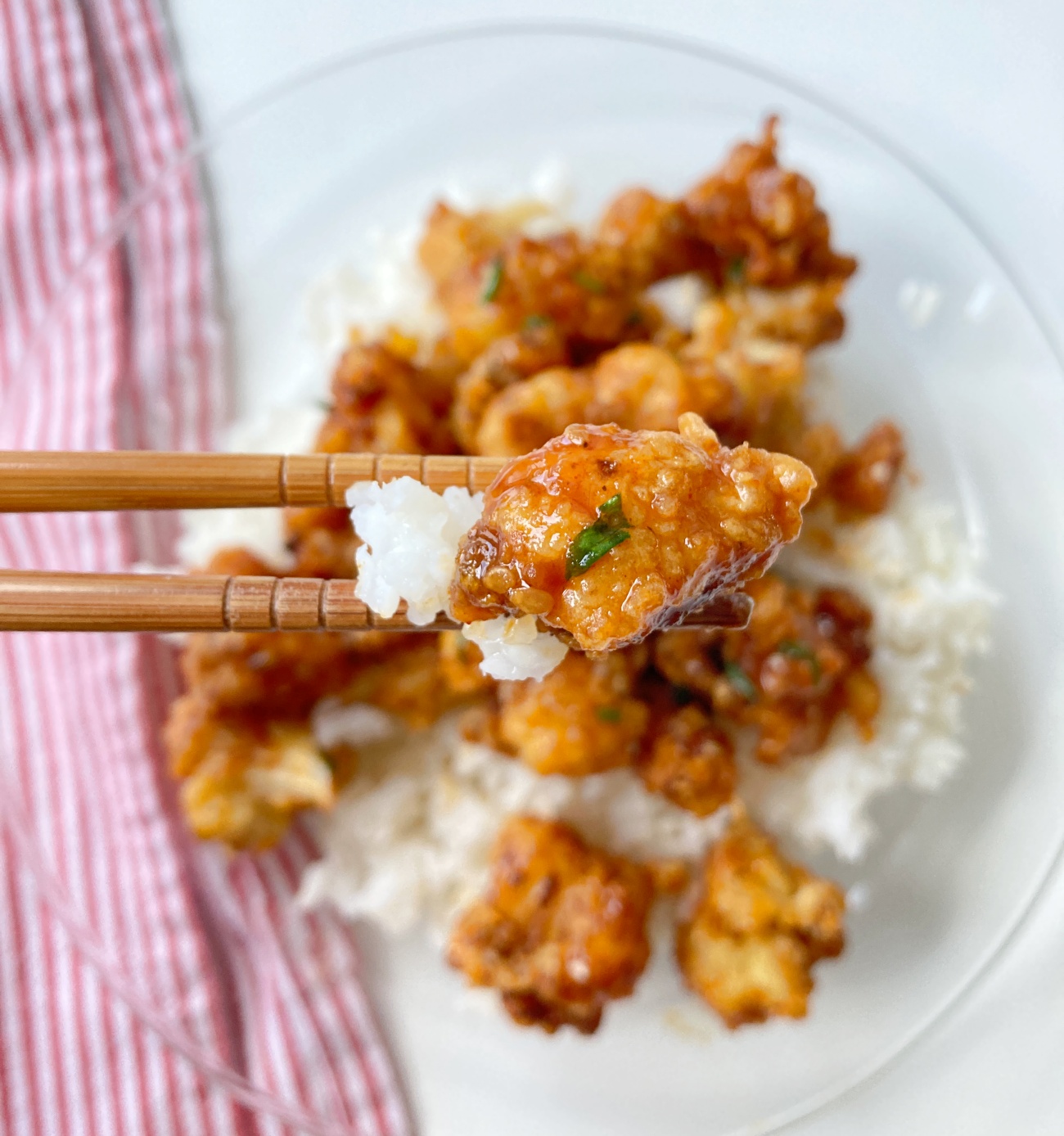 You can serve these with toothpicks as an appetizer or serve over rice or noodles as the main dish. This recipe makes a very generous amount so it's definitely a good one to make for dinner. Serve the cauliflower immediately for the best flavor and crunch. If you do need to reheat the fried cauliflower after being refrigerated just lay the pieces out on baking sheet and heat for 20 minutes at 300˚F.
Korean Popcorn Cauliflower
Serves 4-6
25m prep time
30m cook time
432 calories
For the sauce:
1/2 cup gochujang
1/4 cup soy sauce
2 tablespoons honey
2 tablespoons cool water
For the cauliflower:
1 cup vegetable oil
4 eggs
4 tablespoons milk
3 cups all-purpose flour
2 teaspoons salt
1 teaspoon freshly ground black pepper
pinch of red pepper flakes
1 head cauliflower, cut into bite-size florets
sesame seeds, for garnish
1 tablespoon minced chives, for garnish
Preparation
Combine sauce ingredients on a small saucepan and heat on low. Cover and keep warm while you prepare other ingredients.
Add oil to a large skillet and heat over medium high to a temperature of 350˚F. Whisk in egg and milk together in medium bowl. In another medium bowl combine flour, salt, black pepper, and red pepper flakes. Dip each piece of cauliflower first in the egg mix, then into the flour mixture.
Drop breaded cauliflower pieces into hot oil and fry until outsides are golden and crispy and insides are fork tender, about 6-8 minutes. Place fried pieces on paper towel lined plate and work in batches to avoid the oil cooling down too much.
In a large glass or metal bowl combine cauliflower with sauce, sesame seeds, and chives. Serve as an appetizer with toothpicks or over rice as a main dish.
Recipe adapted from Pure Wow.
SKM: below-content placeholder
Whizzco for 12T