And you can customize it however you like!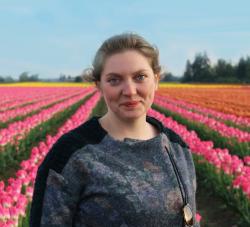 Decatur Macpherson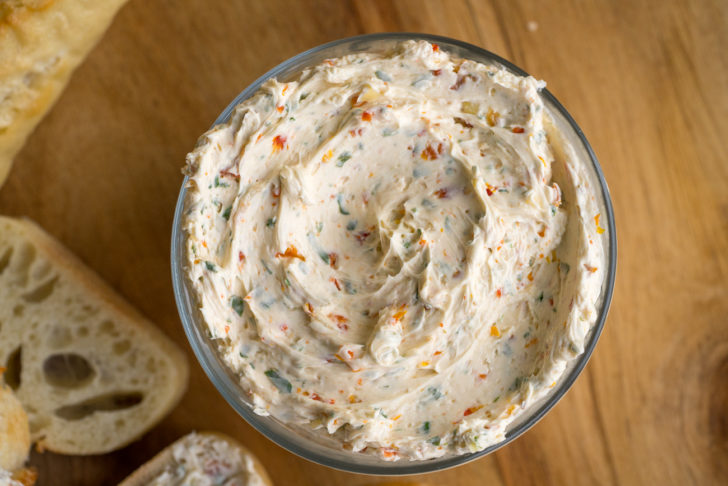 So what exactly is compound butter? Though it may sound complicated or fussy, truthfully, it's anything but. Compound butter is butter that's had additional ingredients added to it, in this case we went with an Italian vibe and added juicy sun-dried tomatoes, fresh basil and garlic, and a lovely pinch of salt that brings out all the flavors and makes this truly addictive. Seriously, we thought we like butter before, but it was nothing compared to how we felt after having a slice of baguette with this shmeared on top…so, so good.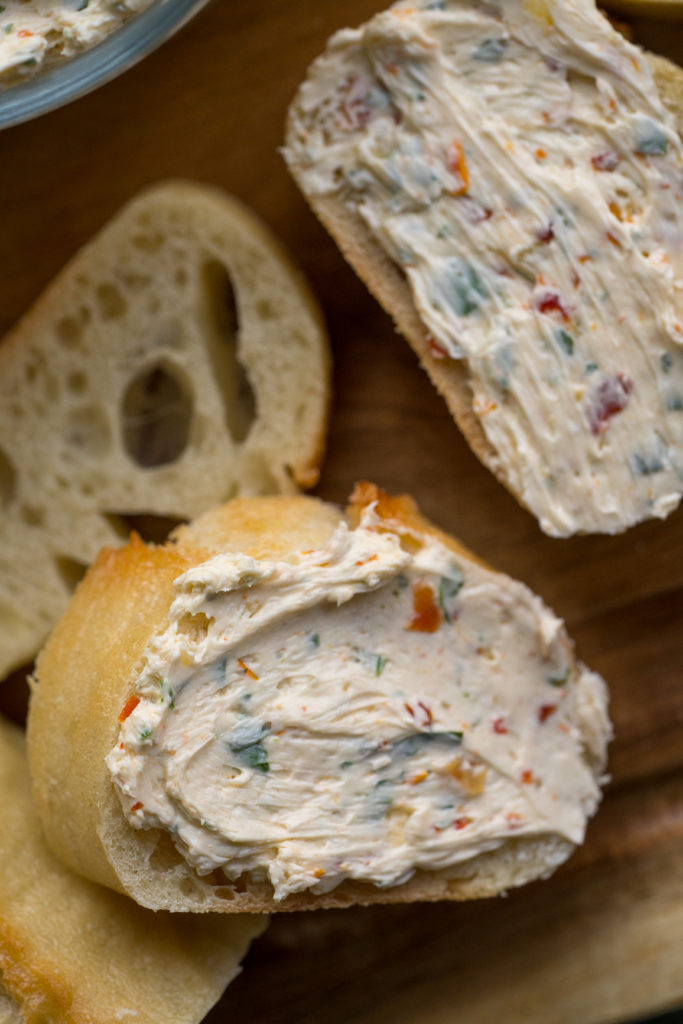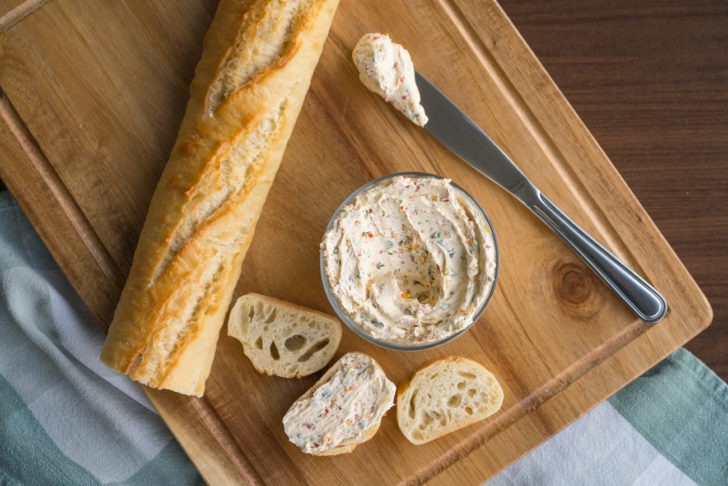 Alrighty, so how to go about making this as good as it can be? The key is to make sure your butter is truly softened and at room temperature. You don't want to melt it if it's not totally there yet, since that will change the consistency of the finished product, so if your butter isn't quite soft enough yet, we've got a little trick for you; instead of putting it in the microwave, boil some water in a heatproof bowl or glass. Let the hot water sit in the glass for at least 5 minutes, then discard the water and place the warmed vessel over the butter. Let that sit for a few minutes while the residual heat from the boiled water softens the butter without melting it. Now you've got perfectly softened butter and are good to go!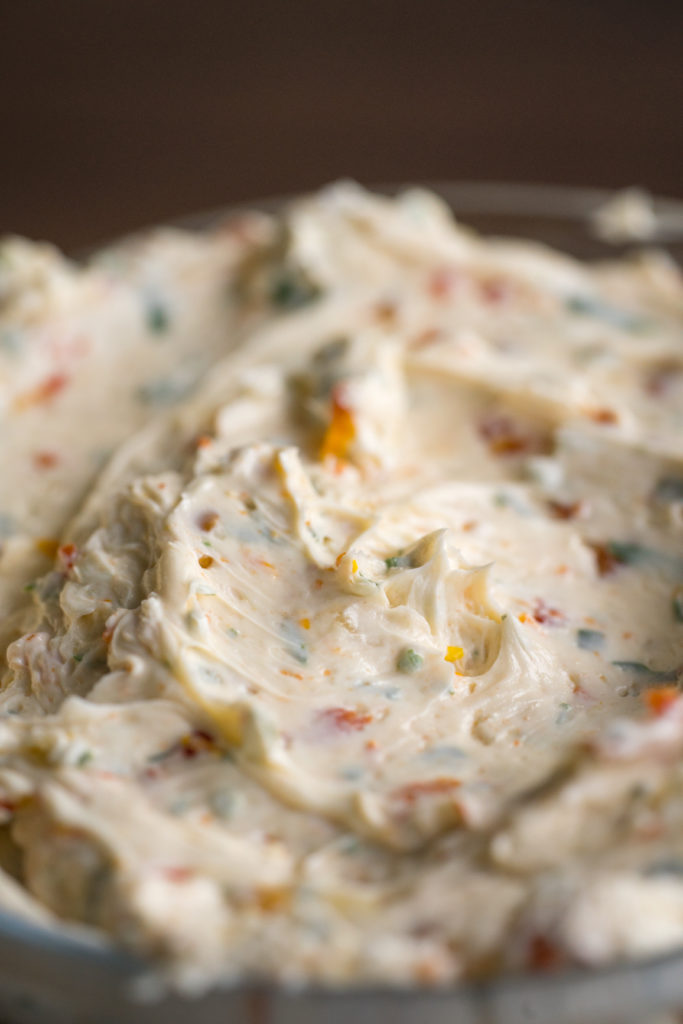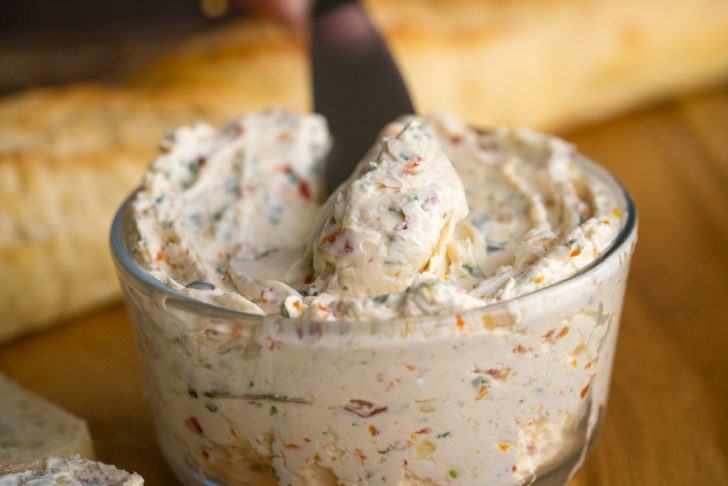 Once it's ready, you'll just want to whip the butter until it's nice and fluffy, then mix in your sun-dried tomatoes, basil and garlic, sprinkling the salt in bit by bit until you've got it just the way you like it. We don't know about you, but we basically resign ourselves to eating straight butter while we make this – you don't know if you've got the measurements just right unless you taste it along the way! One thing's for sure though: this is a sure-fire hit that will have everyone talking about and requesting the recipe. You can't go wrong with butter and this Italian compound butter is no exception!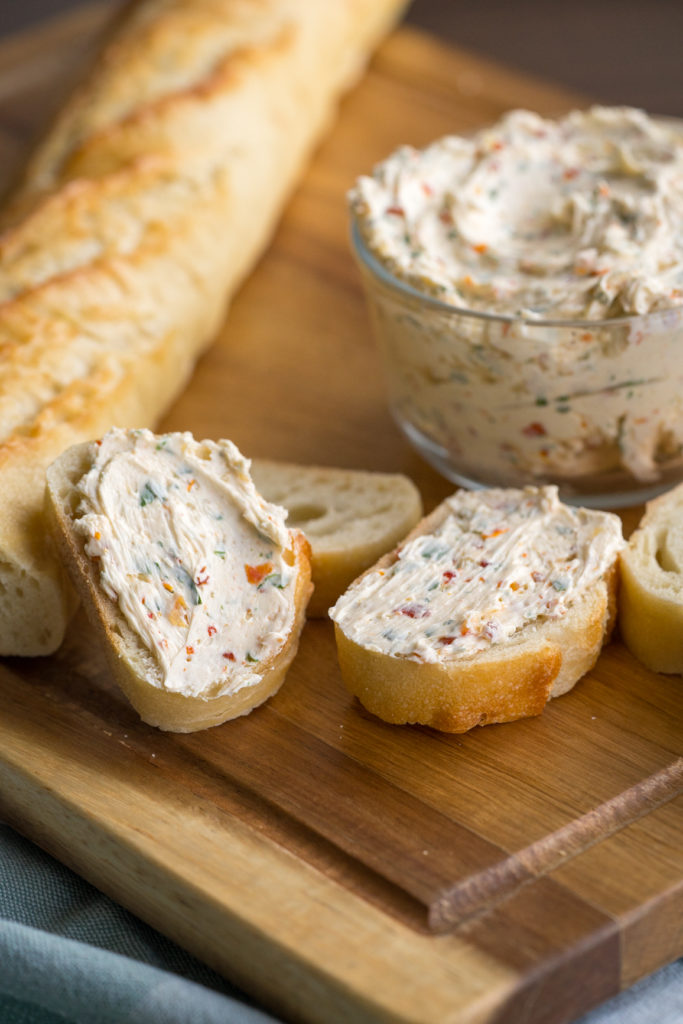 Italian Compound Butter
Ingredients
1 cup (2 sticks) unsalted butter, room temperature
2 tablespoons sun-dried tomatoes, drained and finely chopped
2 tablespoons fresh basil, finely chopped
1/2 tablespoon garlic, minced
1/4 teaspoon salt
baguette or French roll
Preparation
Beat butter in a large bowl or mixer until fluffy, then beat in tomatoes, basil and garlic.
Sprinkle in salt a bit at a time, adding more if needed.
Transfer butter to a mason jar or air-tight serving container spread on sliced baguette or French roll.
Recipe adapted from My Sequined Life
SKM: below-content placeholder
Whizzco for 12T