You'll never go back after you make them like this!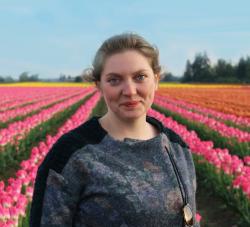 Decatur Macpherson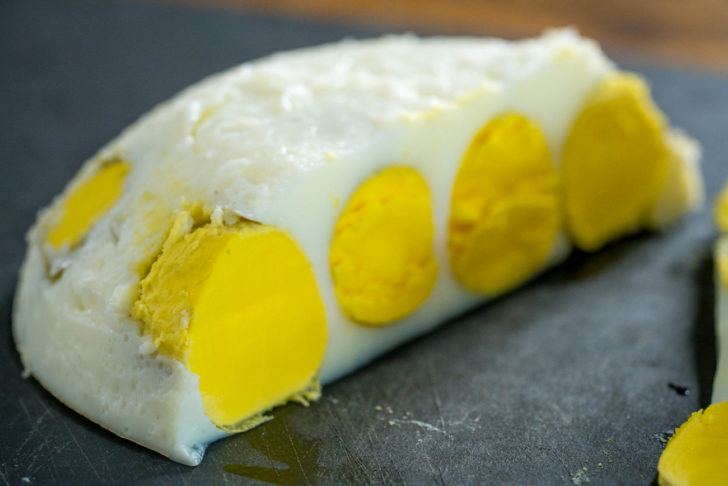 Okay, we know that egg salad isn't for everyone, but it's something we grew up with and we absolutely love it. The creaminess of the sauce with the bite from the mustard and lemon juice, along with the smokiness of the paprika and freshness of the green onion? It's so good, you guys! But you know what we didn't always love about making this classic sandwich? Hard-boiling a dozen eggs at a time and then having to peel them all by hand. Of course it's easy to use an egg slicer or masher once they're already peeled, but oh man, having that perfectly-peeled egg immediately followed by one where basically all the white comes off with the peel is just. so. annoying.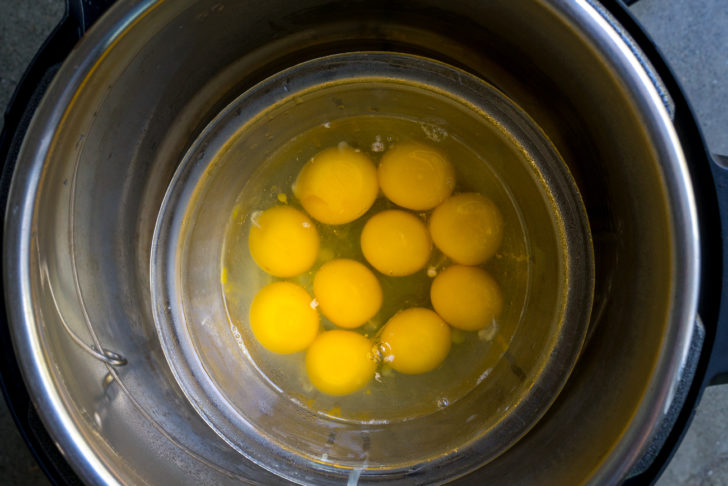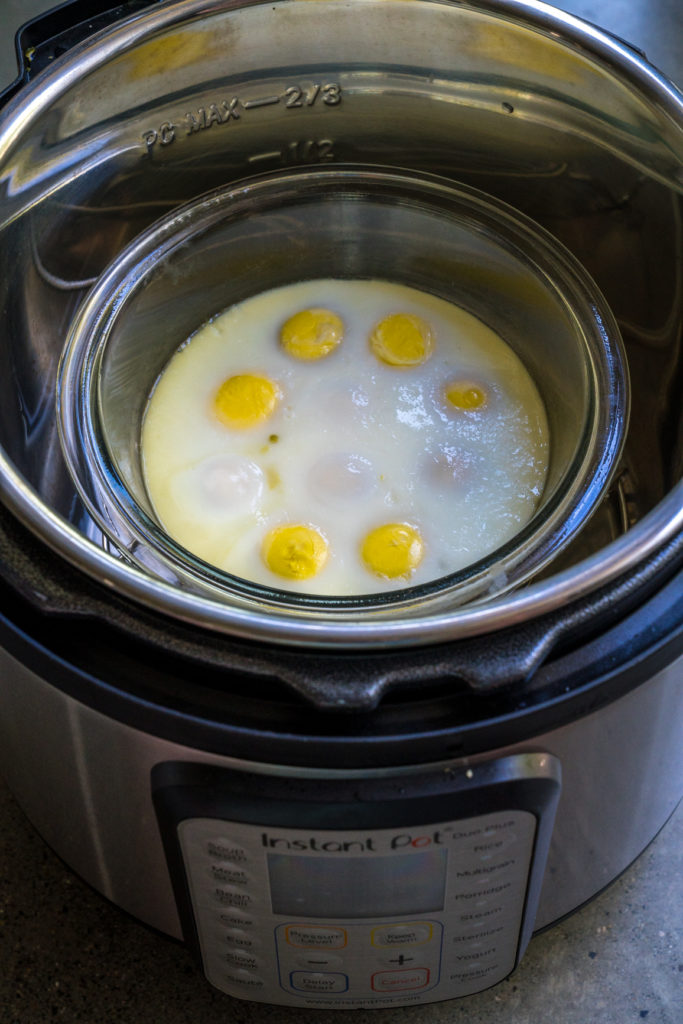 But with this trick, the whole process is WAY easier. Like, so much easier it's insane. Forget the boiling water, forget peeling off tiny bits of shell. Grab your Instant Pot pressure cooker and prepare yourself for an efficient, streamlined process that'll have you making egg salad all the time! Crack all your eggs into a heat-proof bowl – yup, we think we can handle that – then put that whole bowl directly into the pressure cooker. You heard right! The whole bowl goes in and all you have to do is close the lid, making sure the pressure release valve is sealed, then let it cook for 5 minutes. Release the pressure and voilà, you just hard-boiled a batch of eggs in under 10 minutes!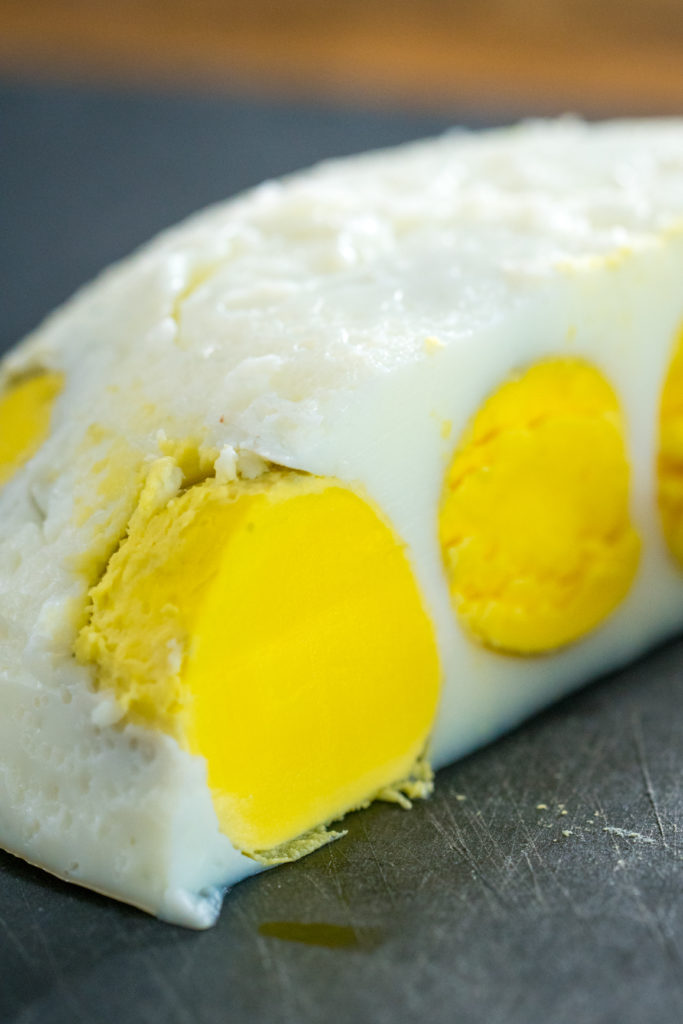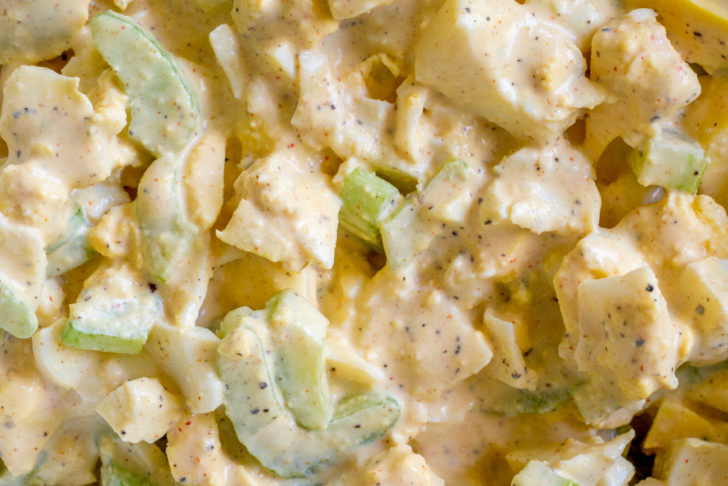 Seriously, this is so handy, and it doesn't just have to be used for making egg salad sandwiches. Whether you want to have a batch of hard-boiled eggs that you can cut into single servings that are perfect for on-the-go snacks, or maybe you just want to have a batch of sliced up eggs that you can sprinkle into salads, either way, this is one of those genius hacks that actually succeeds in making things easier for you. And that's something we can definitely get on board with.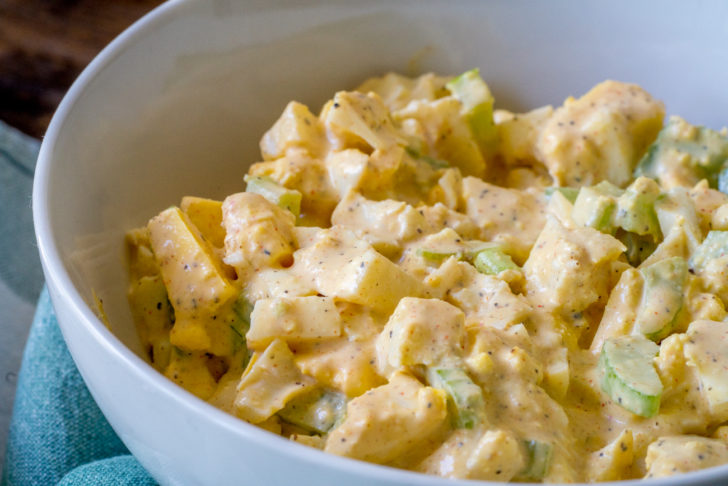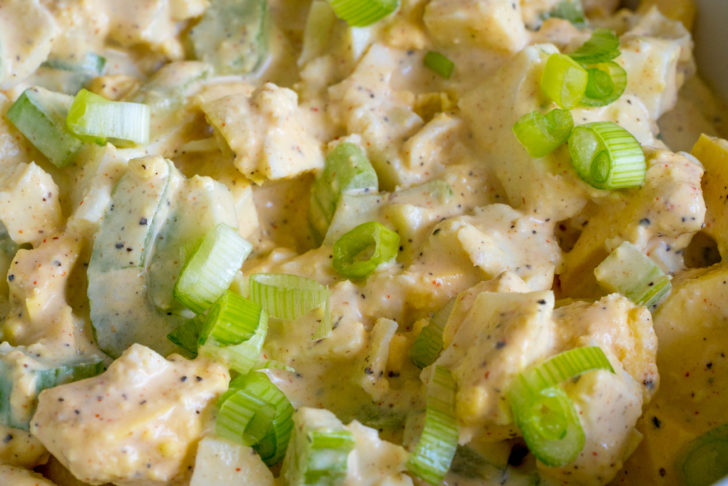 So. Once you've got your hard-boiled eggs taken care of, we've got yummiest egg salad recipe for you. It steals the show every time we make it, converting even the most ardent egg salad haters into egg salad lovers with just one bite. It's so good and we promise you it'll have everyone hooked, you'll see!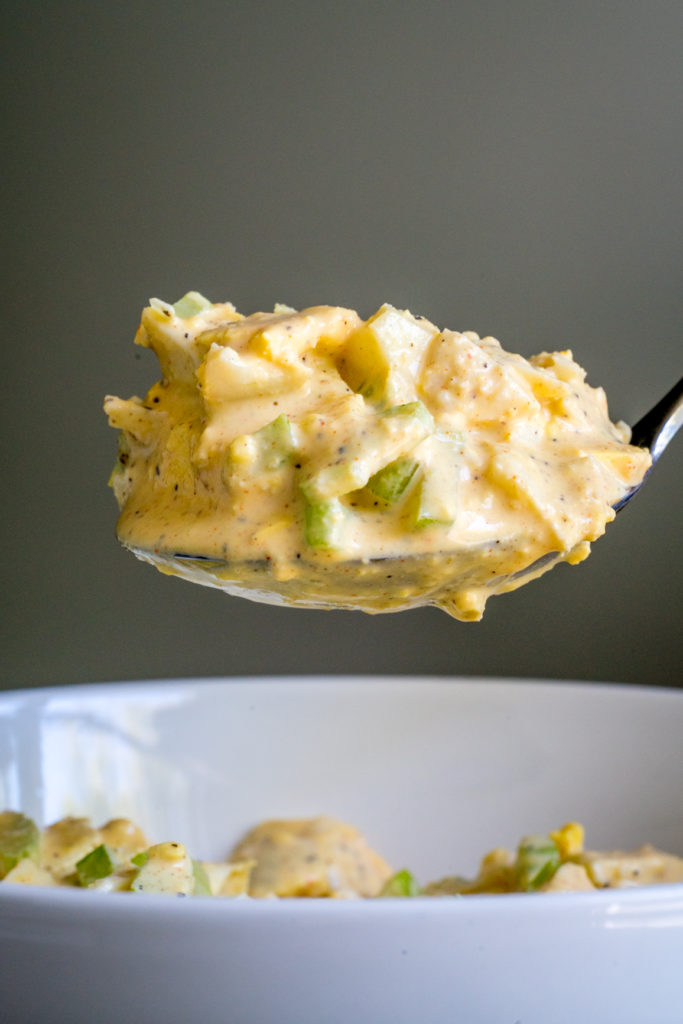 Instant Pot Hard-Boiled Eggs and The BEST Egg Salad
Ingredients
10 eggs
1 cup water
Egg Salad:
1/3 cup mayonnaise
2 ribs celery, finely diced
2 tablespoons Dijon mustard
1-2 teaspoons lemon juice, or to taste
1 teaspoon salt
1/2 teaspoon garlic powder
1/4 teaspoon paprika
freshly ground pepper, to taste
fresh chives or green onion, finely chopped, garnish, optional
Preparation
Lightly grease a medium, heat-proof bowl with non-stick spray, making sure bowl can fit inside Instant Pot. Place steam rack or trivet inside Instant Pot.
Crack eggs into greased bowl, then place bowl on steam rack.
Pour 1 cup water into Instant Pot (not into the bowl of eggs) and close lid, making sure pressure release valve is sealed as well.
Cook on manual or high pressure for 5 minutes, then naturally release pressure for 5 minutes before releasing the rest.
Carefully remove bowl from pressure cooker and slide hard-boiled eggs onto cutting surface. Cut into pieces and transfer to a large bowl, along with diced celery, if using.
In a medium bowl, whisk together mayonnaise, mustard, lemon juice, salt, garlic powder and paprika, then season with fresh pepper.
Once combined, pour mixture over diced egg and toss together. Top with fresh chives or green onions.
Recipe adapted from Domestic Superhero
SKM: below-content placeholder
Whizzco for 12T