Brussels sprouts get a bad rap. I didn't always like the leafy veggie myself, but that's mostly because I only had them one way; steamed. Some people might enjoy steamed Brussels sprouts, but I was not a fan. They often turned out mushy, bland, and disappointing.
Not these recipes! Nope, these are not your grandmother's Brussels sprouts. We've tried out dozens of variations over the years, and I've collected our top 10 favorite recipes. We've got everything from crispy parmesan Brussels sprouts to creamy Brussels sprout casseroles. Bacon? You bet. Cheese? Absolutely. Brussels sprouts coleslaw? Sure, why not? Take a look at the recipes below and try one out tonight!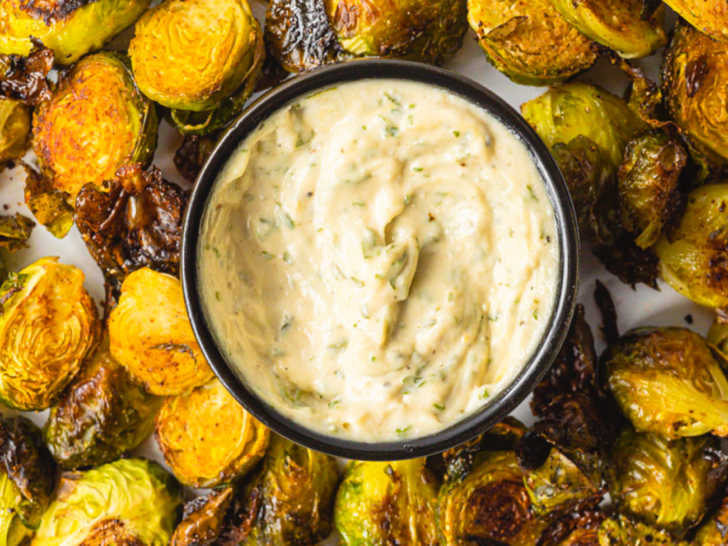 Don't these crispy little toated Brussels sprouts look amazing? And honestly, even if they don't turn out exactly how you want, the secret to success is in the Dijon Aioli. I firmly believe this dipping sauce can make any vegetable drool-worthy. Get the recipe for both here!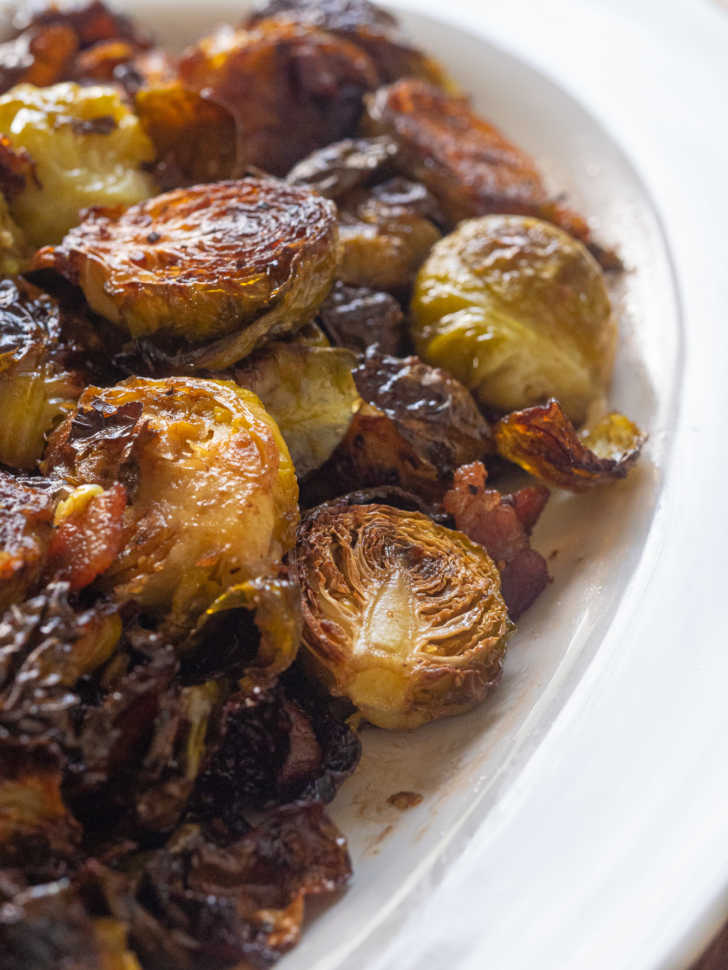 Basic roasted brussels sprouts are delicious just as they are but this Balsamic Bacon Brussels Sprouts recipe really brings things to a new level. Smoky, tangy, and both crispy and tender, it's a side dish that'll wow even the pickiest person at your table. It also happens to be super easy to throw together. Get the recipe here!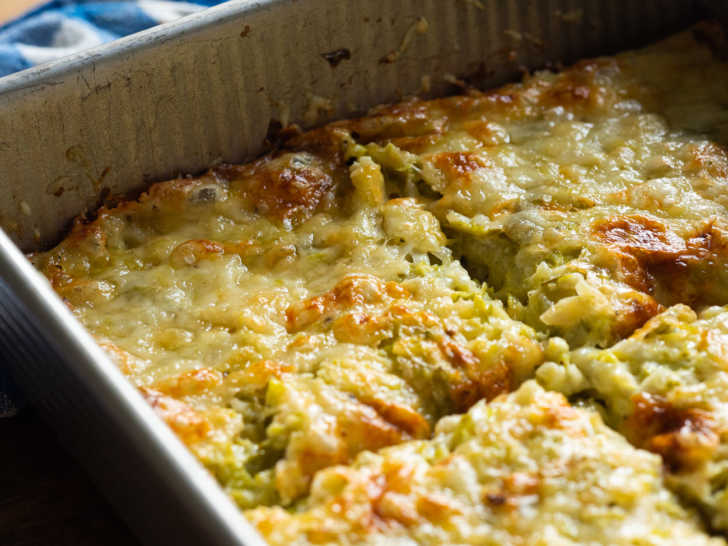 When prepared correctly, Brussels sprouts are at the top of the list of my favorite vegetables and while roasting them all by themselves is my go-to method, this creamy and indulgent Shaved Brussels Sprouts Gratin is hard to beat when you have a little more time on your hands. The nuttiness in both the sprouts and the Gruyere make them perfect companions in this epic creamy, delicious side dish. Get the recipe here!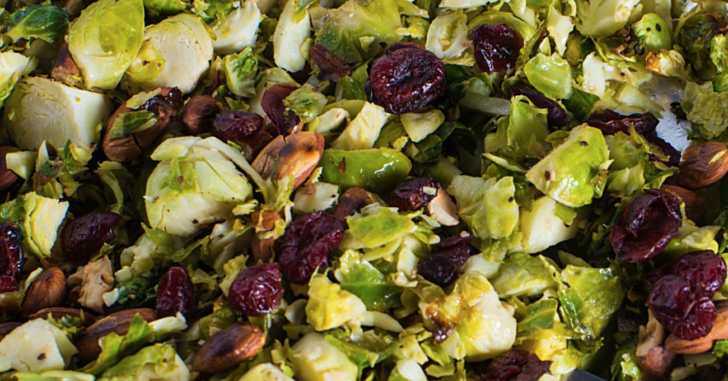 We love easy side dishes, which is why we're crazy about this recipe for autumn Brussels sprouts. The ingredients are simple – sprouts, cranberries and almonds – but the flavor combination is complex. Roasting the sprouts brings out their natural sweetness, which cuts the tartness of the cranberries just enough, and the almonds provide a great nutty crunch. Get the recipe here!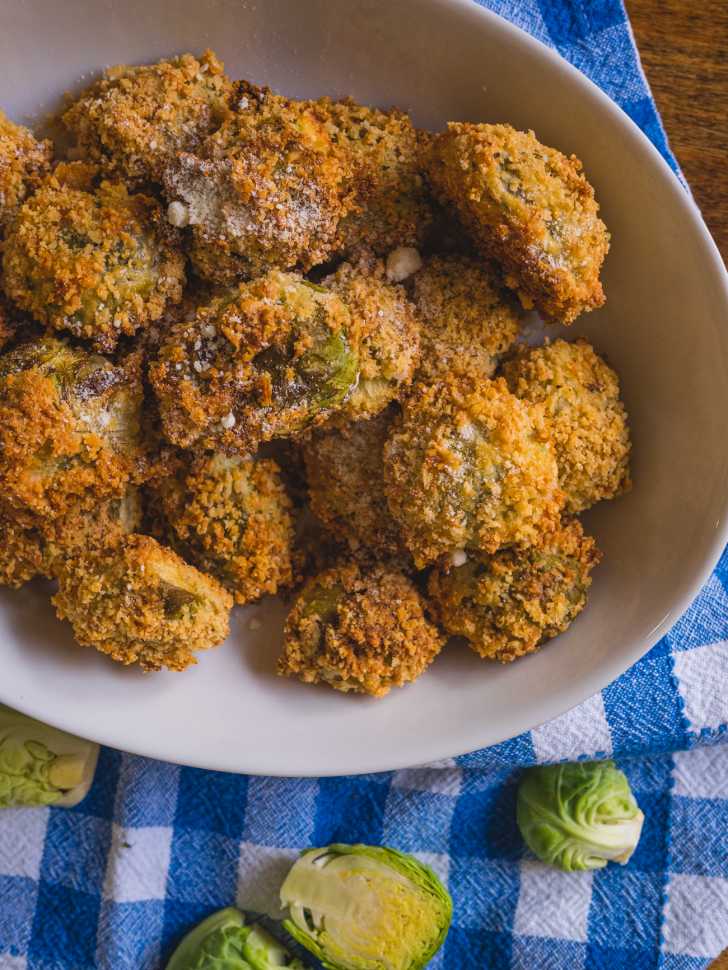 Some people swear they don't like brussels sprouts. But I promise you you could serve these brussels sprouts to just about anyone and get rave reviews. See, these aren't the steamed stinky-gym-sock-scented-sprouts of your youth… Nope. These are blanketed in breadcrumbs and Parmesan and baked until they're irresistibly crispy on the outside and tender on the inside. They're more reminiscent of a bar snack than a dinner side, but I don't think anyone will be complaining when you set these out for a family meal. Get the recipe here!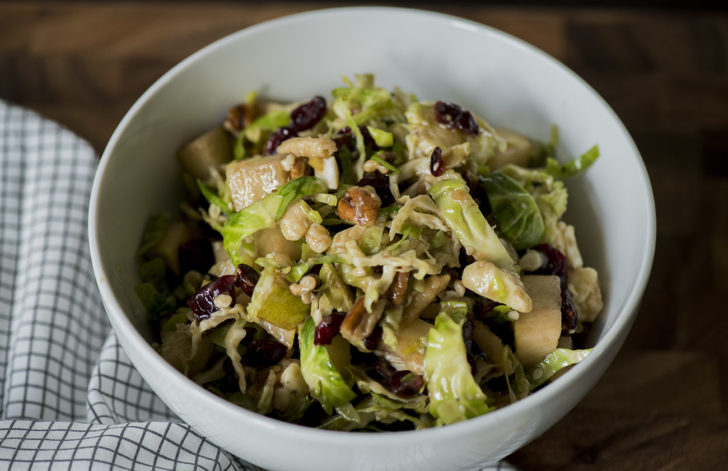 When it comes to salad, it's hard to stay motivated about eating our greens if we know we're just going to eat the same leafy green mix with olive oil and balsamic vinegar…we need there to be something (way) more interesting going on than just a bowl of lettuce. So given the cooler temps, we ended up grabbing a bag of brussels sprouts to use as the base for one of our side dishes last week. Trust us, even if you think you don't like brussels sprouts, it's only because you haven't had them like this yet: thrown together with dried cranberries, bleu cheese, pear and fried onions. Yes, fried onions. Get the recipe here!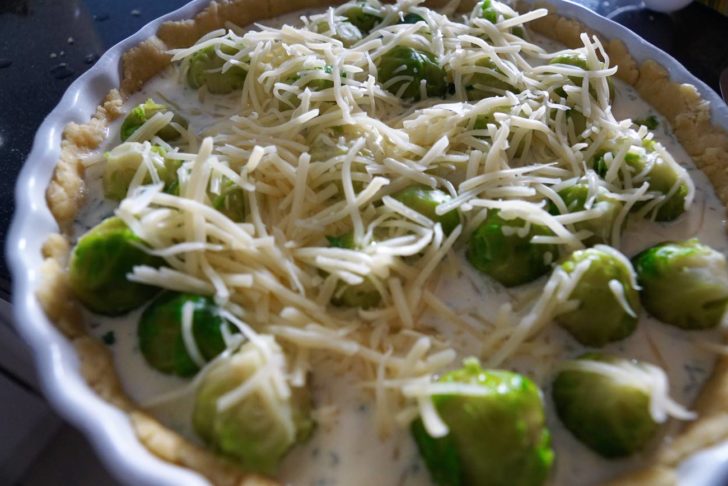 Spinach and Brussels sprouts have spent far too many years as loathed vegetables so now it's time to bring them out to shine in all kinds of delicious dishes. This Brussels sprout and spinach pie is a great way to bring a fresh perspective to critics (our family members!). Our Brussels sprouts and spinach pie is perfect for brunch or even as a weeknight dinner. It's fairly simple to prepare – especially if you're using a pre-made crust – and it's filled with all kinds of goodness, making it easy to get everyone to eat their vegetables! Get the recipe here!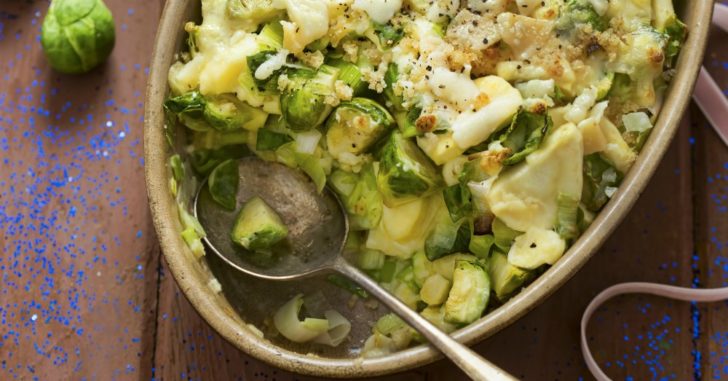 Around here, we know that everything is better when bathed in a rich cheese sauce. We like it on everything from crispy potatoes to baked chicken, but especially on vegetables. That's why we love this recipe. Sautéed Brussels sprouts and parsnips are combined with a creamy cheese sauce to make a rich side dish that our whole family enjoys. Sometimes we even add chopped cooked chicken or ham to make it a complete meal on its own. Get the recipe here!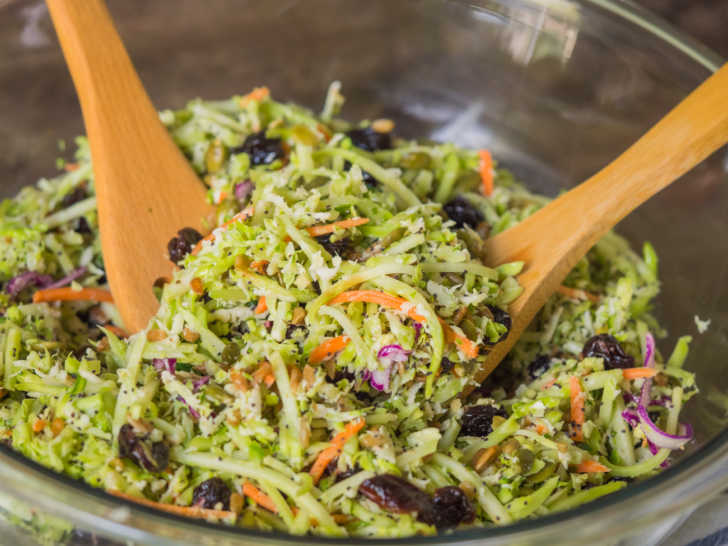 This slaw uses Brussels sprouts and broccoli, so it's a celebration of all things cruciferous. The sprouts are left totally raw, but you use your food processor to shred them into delicate shaved morsels, and this allows their crisp nuttiness to really shine through. Paired with sunflower and pumpkin seeds, there's a whole lot of crunch going on here, but that's backed up by some chewy sweet dried cherries (or cranberries, if you'd prefer). Get the full recipe here!
We've served these for dinner on several occasions and so far, they've been a hit! Brussels sprouts are a hearty vegetable that can be prepared a number of ways, but we particularly love a roasted Brussels sprout. Roasting brings out great flavor and softens what is a firm, tightly wrapped leafy green. Get the recipe here!
SKM: below-content placeholder
Whizzco for 12T