I don't know about you, but growing up we only had veggies one of two ways – from a can or steamed. As I got older, however, I discovered there are dozens of ways to prepare vegetables, and most of them are far better than anything you'd get from a can. Check out some of my favorite ways to prepare and serve veggies. Even the pickiest of eaters will have to give these a try!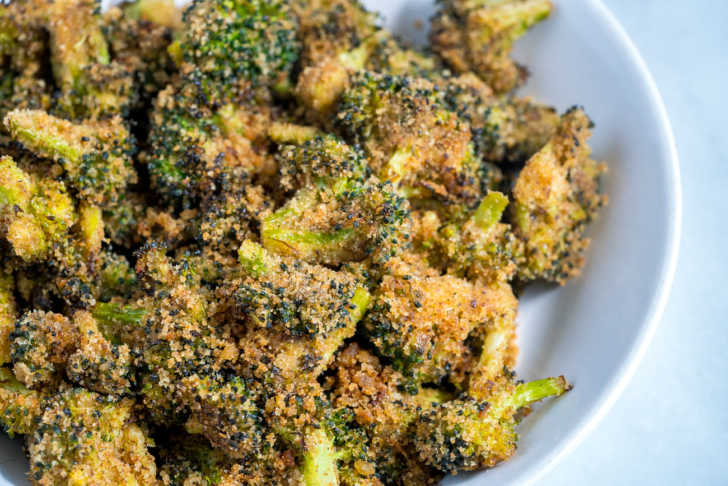 I am a big fan of roasted broccoli because it's just as easy but so much more interesting (and tasty) than steamed broccoli. But Crunchy Pepperoni Baked Broccoli? Well that's like a whole 'nother level of vegetable side. See, with this it's not just about the broccoli, it's also about the flavor of salty, spicy pepperoni, tangy Dijon mustard, and crunchy Panko breadcrumbs and just trust me that it's a combination not to be missed. Get the full recipe here!
Maple syrup brings out the sweetness of the carrots without overdoing it, and the sea salt (if you use it) balances it all out these orange root veggies are amazing! This dish is perfect for any family meal, and will be just another little touch that brings people together and keeps them at the table for a little longer; what's not to love?! Get the recipe here!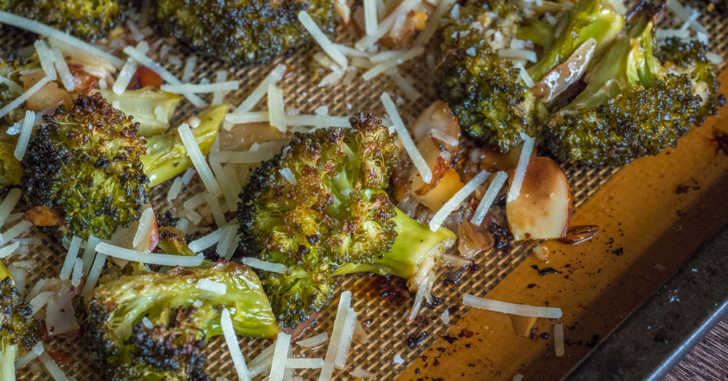 This recipe has a bit of everything – sliced almonds, parmesan cheese, garlic, lemon zest, and even a sprinkling of ranch dressing powder! Yum… What's not to love about all that? You'll never look at broccoli the same way again. With just a few ingredients and fifteen minutes in the oven, even the most skeptical broccoli hater will want a second helping! Don't say we didn't warn you… Get the recipe here!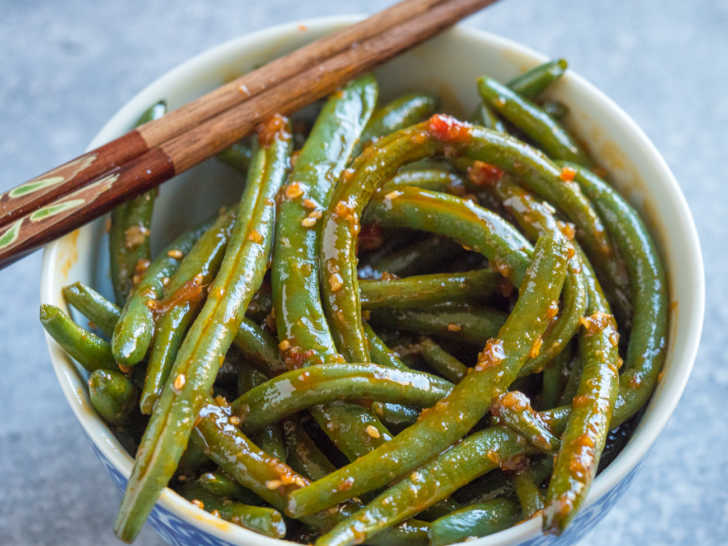 Like most veggies, green beans don't have a ton of flavor on their own, but they are great when mixed with sauces or dips. Well, have I got a sauce for you to try out next time you're in the mood for green beans! This Sriracha sauce would go great with any veggie, really, but I particularly enjoy it with green beans. With garlic, sweet chili sauce, Sriracha, and toasted sesame seeds, you'll have people begging for seconds and thirds! Get the recipe here!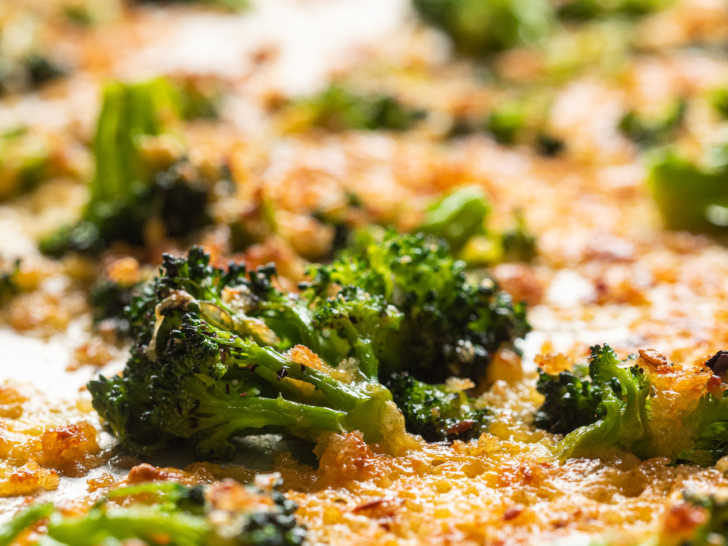 Basic, boring steamed broccoli can go ahead and step down now. This Crispy Cheesy Baked Broccoli will make you forget all about it. Thanks to some crispy panko breadcrumbs, crunchy, melty cheddar, and an easy baked preparation, it's a far cry from the bland and mushy broccoli your parents might have forced on you. No, this right here is broccoli you'll look forward to, I guarantee it. Get the recipe here!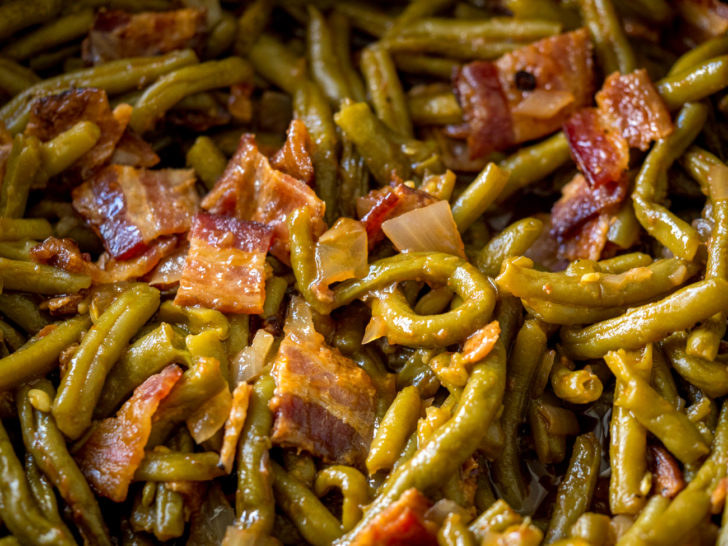 If you're looking for an easy, flavorful side dish to get you through summer, these barbecue green beans are for you. Fresh green beans are one of the ultimate summer veggies, since they're in season from May through September, so it's no wonder we like to use them as much as possible in our summer cooking routine. That being said, no one wants to turn on the oven to whip up a heavy casserole in the middle of July, so we skipped the oven completely and only use our stove top (briefly) and slow cooker for this yummy dish. Get the recipe here!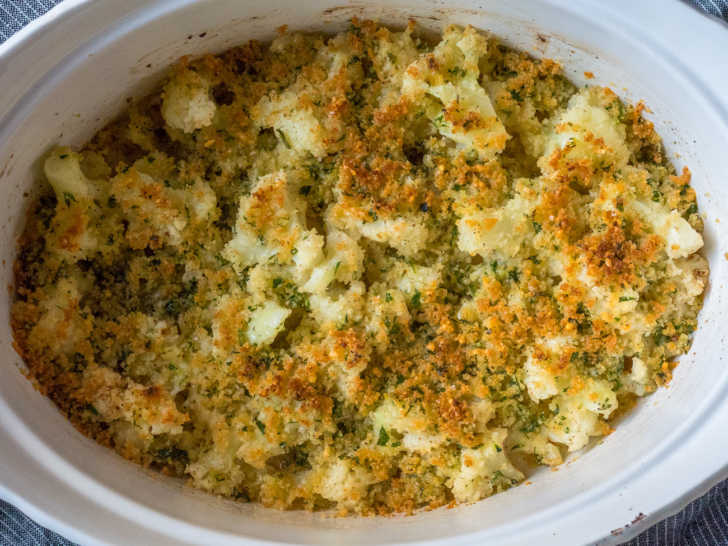 Cauliflower is one of those veggies that often gets a bad rap. And, if you've been served plain steamed cauliflower for years then we could certainly see why. But, baked in the oven with a hearty helping of seasonings and rich buttery bread crumbs, the finished dish is much more delicious than most people give cauliflower credit for. Get the recipe here!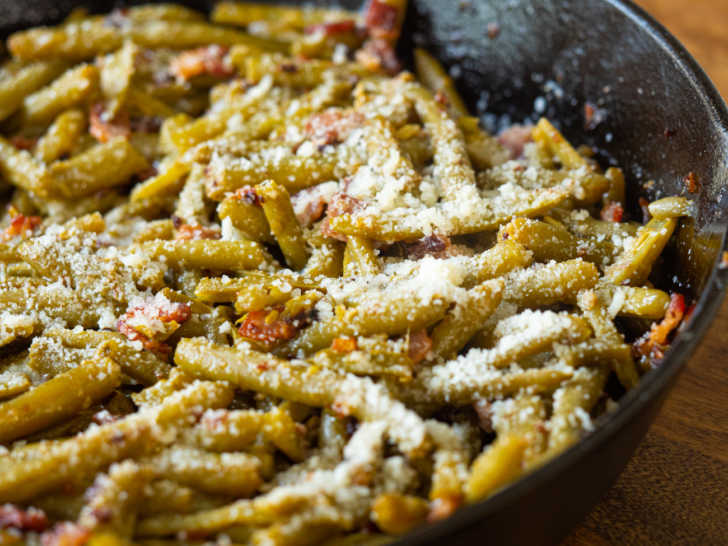 Looking for an easy and delicious side dish that won't take you more than ten minutes? I think the answer to that is always. Well, Firehouse Green Beans are all those things and more. This recipe dresses up a couple of cans of green beans in a seriously yummy way (think bacon and garlic and parmesan cheese), so it comes in handy when you don't want to run out to the store but still want to get your veggies in. (And it doesn't hurt that those veggies happen to be totally delicious.) Get the recipe here!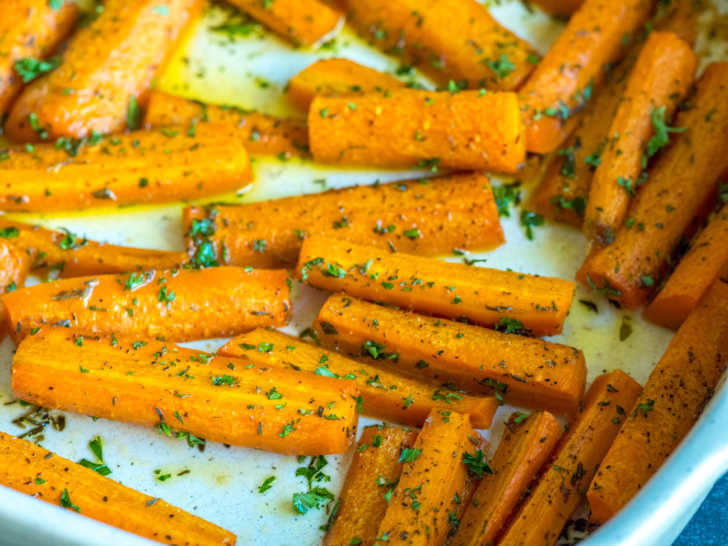 A carrot is a wonderful thing just as it is without any alteration, but roasting them sure has a way of teasing out their sweet side and making them extra delicious. We are big on roasted carrots in my household – we always seem to have the cheery orange root veg on hand anyway, they go with pretty much any meal, and we just can't get enough of their caramelized sweetness. And these Honey Butter Roasted Carrots, with their sweet and buttery thyme-kissed coating, are one of our very favorite ways to prepare them. Get the recipe here!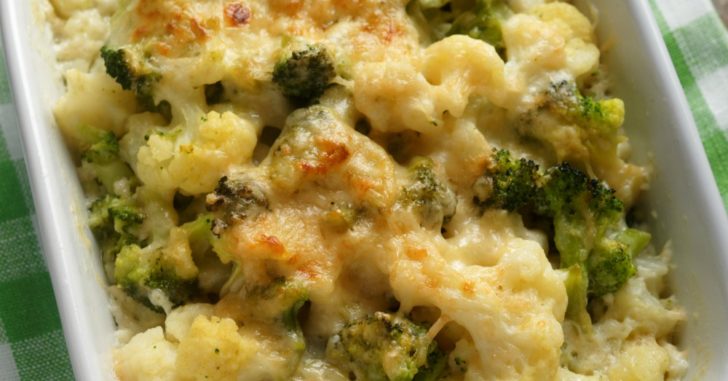 We know that it can be tricky to get kids to eat their vegetables, but we have a tried-and-true remedy: cheese. We love this broccoli and cauliflower bake because it's got all the nutritional benefits of these powerhouse veggies, but bathed in a thick and crave-worthy garlic cheese sauce that's hard to pass up. This is the recipe that gets kids to like broccoli. Really. Get the recipe here!
SKM: below-content placeholder
Whizzco for 12T