I'll admit to ordering my fair share of takeout on those nights when I just don't feel like cooking. However, with wallets thinning and waistlines expanding, I decided to try and eat out less this year. I wasn't quite ready to give up on some of my favorite takeout meals, though – pad thai, orange chicken, Mongolian beef, and not to mention wonton soup and fried rice.
It was time to get creative in the kitchen, and I'm so happy to report that these recipes are amazing! My family enjoys these homemade versions just as much if not more than our usual takeout orders. I hardly miss takeout anymore (except maybe for the easy clean-up). Check out this list of takeout-inspired favorites!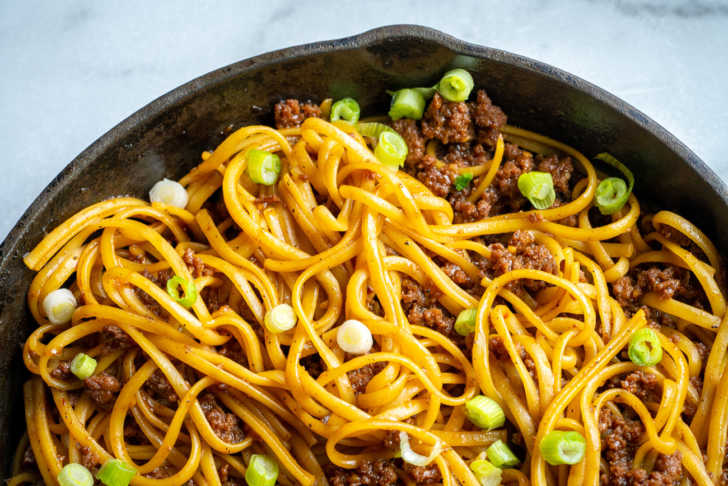 When we're ordering Chinese food, Mongolian Beef is always on our list. You just can't beat the flavor of that sweet and savory sauce! But good news – you don't need to order takeout to get it. These Mongolian Ground Beef Noodles take just fifteen minutes to throw together (which is far quicker than any takeout) and you get that same delicious flavor but in the form of a comforting noodle dish. That's like a triple win! Get the recipe here!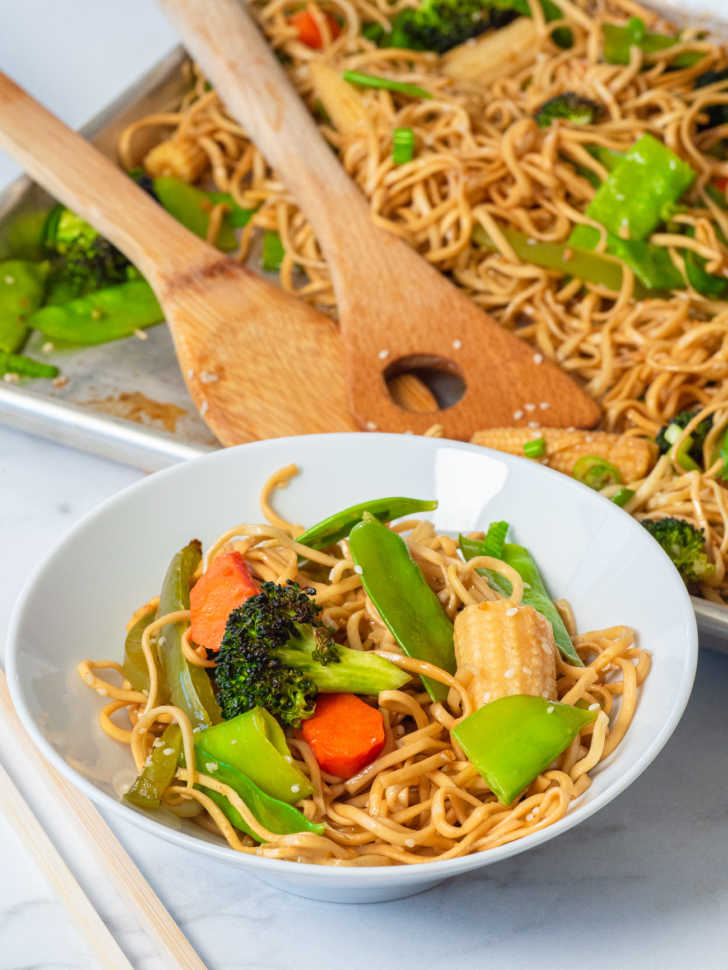 I think we all know Chow Mein as a stir-fried dish, and one with incredibly tasty slippery, saucy noodles at that, but this recipe has a genius twist up its sleeve – you bake the whole thing on a sheet pan. That means that there's no stir-frying at all with this Chow Mein, but the oven method turns out a combination of crispy and soft noodles that you just don't get out of a wok. It's as versatile, easy, and delicious as your usual Chow Mein but it has a little extra crunch for you. And trust me, it gets gobbled up fast. Get the recipe here!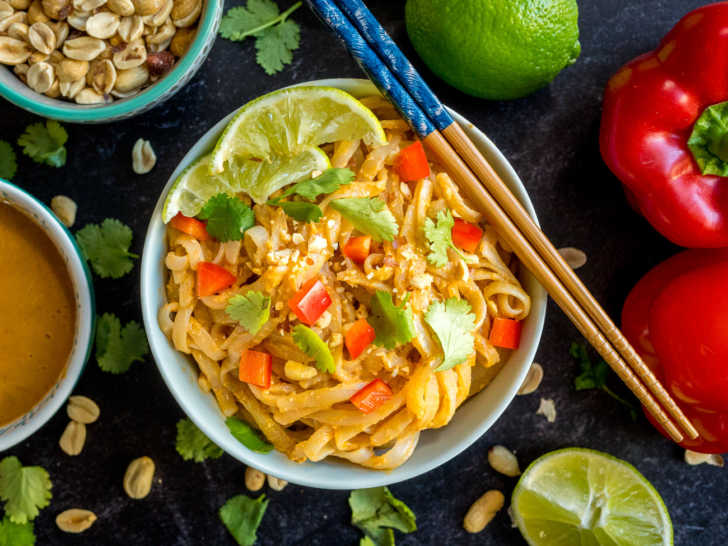 I was skeptical at first about how this incredibly easy meal would turn out. It doesn't seem possible to have a delicious, from-scratch dinner on the table so quickly. However, I'm happy to report these Thai noodles have the perfect balance of spice, creamy peanut butter, and sweet honey. This is one dish I'll for sure make over and over again! Get the recipe here!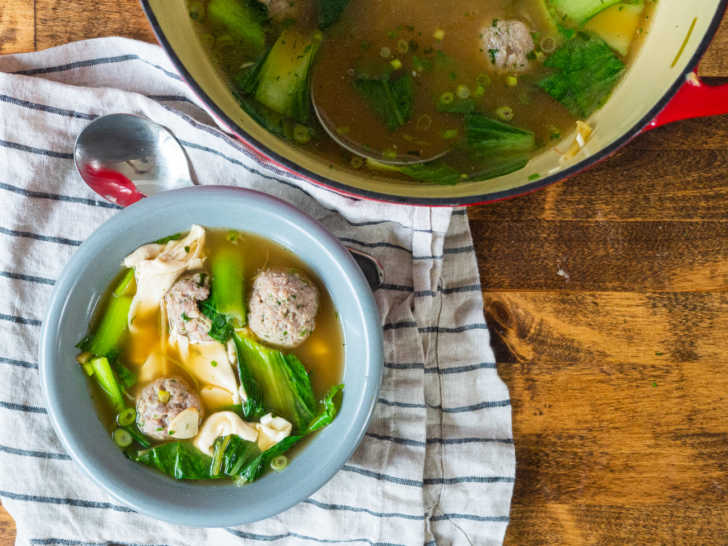 Whenever I'm feeling under the weather or even when I just need a big brothy bowl of comfort, Wonton Soup is the soup I crave. But I don't make it often. See, there's always takeout to turn to and it's just not the most convenient soup to make at home what with the wonton filling and wrapping… But sometimes you really just need a dose of home-cooked comfort, and that's where our Broken Wonton Soup comes in. There's no filling and no fuss, but you get the exact same brothy, salty, savory flavors you know and love. You just get it in thirty minutes, right out of your home kitchen. Get the recipe here!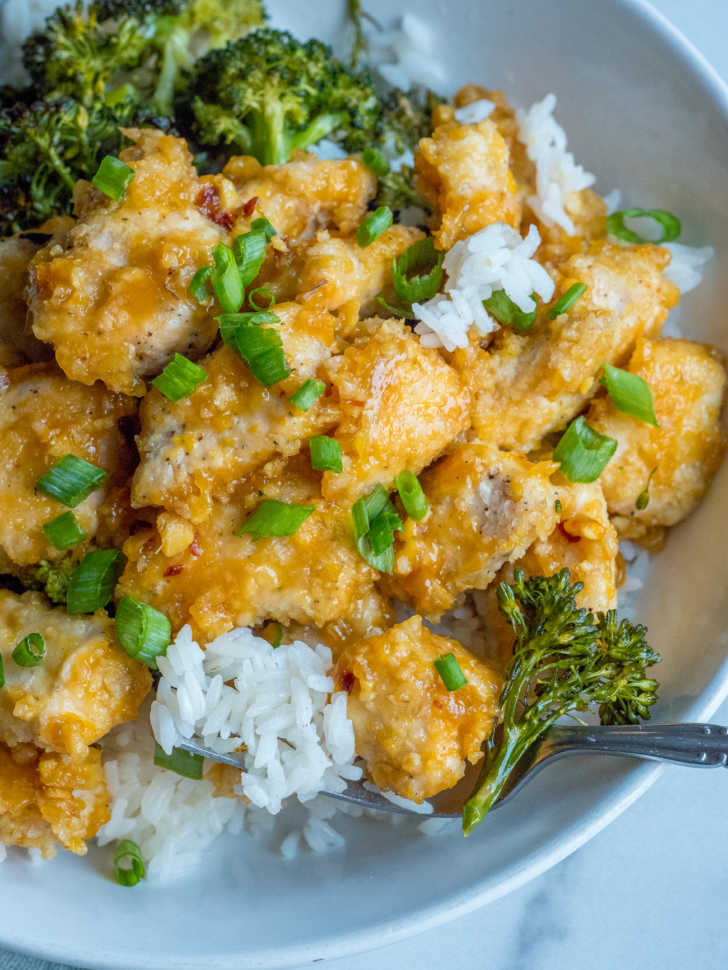 I'm a sucker for takeout. It's quick, delicious, and requires almost no work on my end. However, ordering Chinese every night certainly isn't good for my waistline or my wallet. That's where this Sheet Pan Orange Chicken & Broccoli recipe comes into play! It's not quite as easy as picking up the phone, but it's pretty close.
Sheet pan dinners are just what they sound like – everything cooks on a sheet pan at the same time, so dinner comes together in a snap. This orange chicken is no different. Not only is this a simple meal to make, but it's much healthier than takeout and definitely cheaper. Get the recipe here!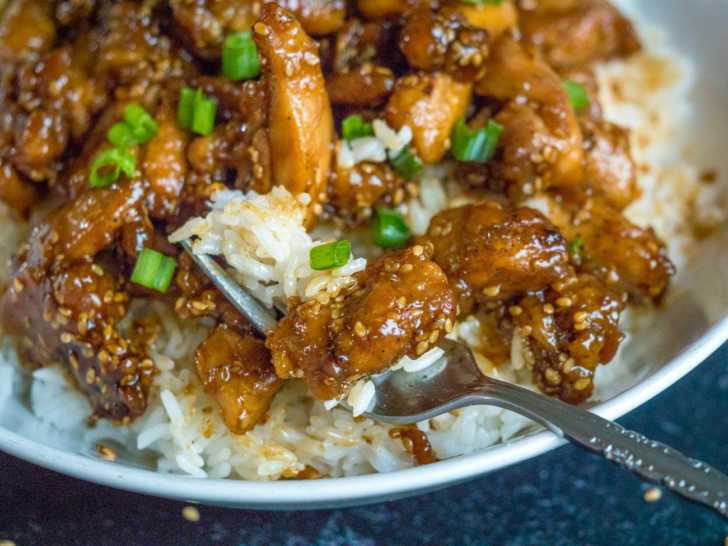 Whatever your work or life schedule, we all have those nights when what we really need is a super quick dinner solution that also happens to be reliably delicious. Well, that's exactly what we've got here with our Honey Sesame Chicken. It's incredibly quick to come together – if you make some white rice and steam some broccoli at the same time, you can have a full meal done in just twenty minutes. And thanks to the tasty sesame-accented sweet and savory sauce, it's a dinner you won't hesitate to rely on again and again. It's quicker than takeout, and it's tastier too. Get the recipe here!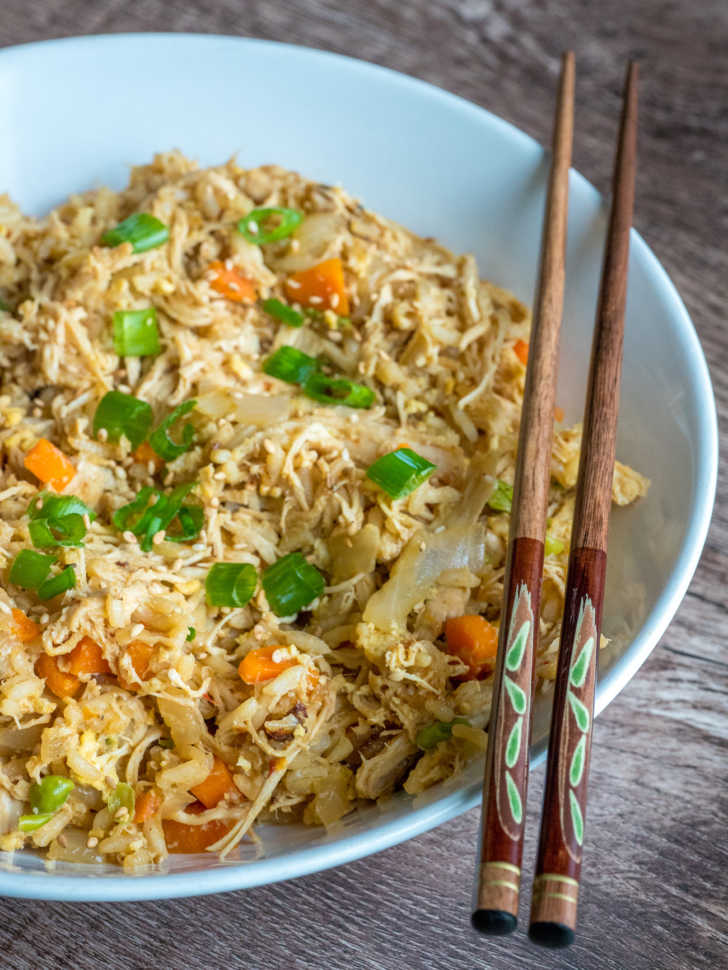 We're big fans of easy dinners around my house, especially when it comes to busy weeknights. What's easier than takeout? While it's great to order every once in a while, my waistline and grocery budget don't love having greasy Chinese food too often. That's where this Easy Chicken Fried Rice recipe comes in handy!
It's got all the flavors you love without the grease and added preservatives. Plus, this recipe makes enough to feed the whole family for way less than it would cost to order takeout for everyone. Get the recipe here!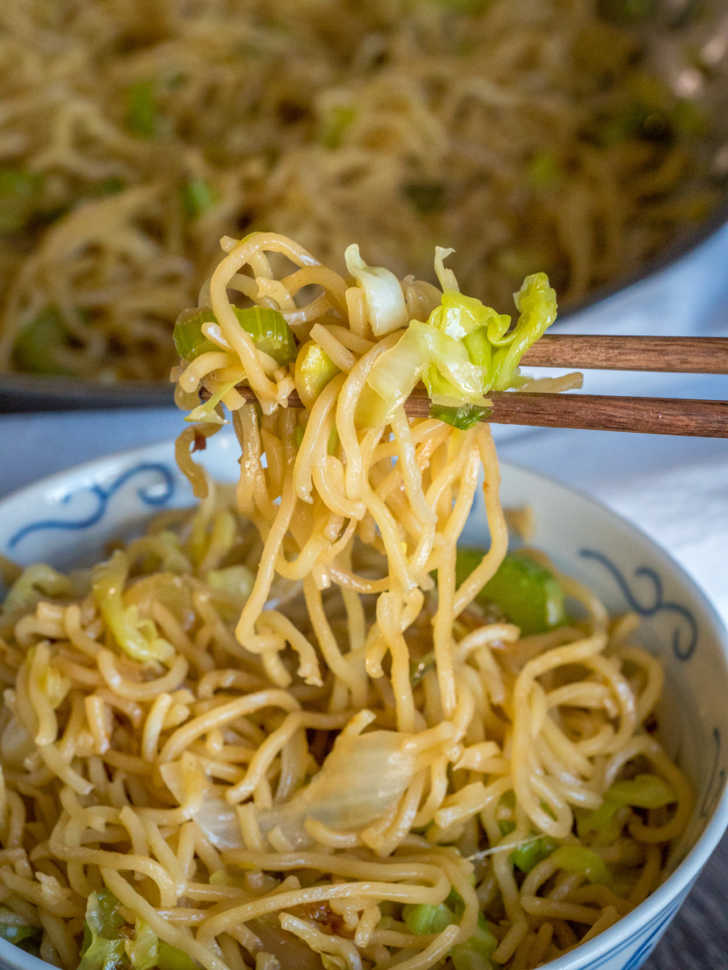 There are plenty of occasions when takeout is a great option – after all, it's quick, it's convenient, it's (usually) tasty. But for many restaurant favorites, you can create a version at home that's a pretty close replica and you get to control the quality of the ingredients. In the case of Panda Express Chow Mein, we have a perfect copycat for you and it is unbelievably quick to throw together. As in, you could definitely be sitting down to eat this in less time than it would take you to get out of your driveway. Get the recipe here!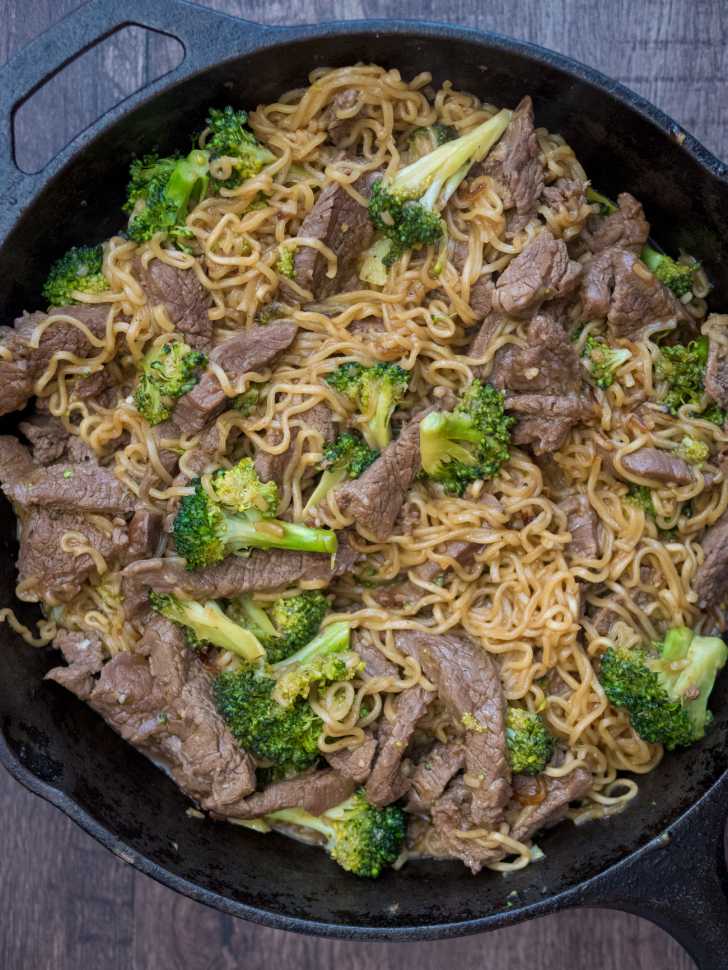 Whenever I get Chinese takeout, my go-to dish is beef broccoli. There's just something about the tender, juicy beef coupled with the snap of broccoli that is so satisfying! Typically beef broccoli is served with rice, but the switch-up in this recipe is noodles that are cooked right in the same pan, making this meal not only quick and easy to cook, but easy to clean up as well. That's a win-win in my book. Get the recipe here!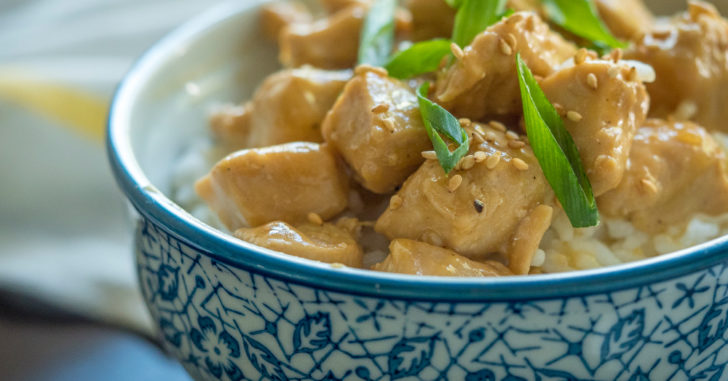 Lemon and honey make us happy. Together they are so sweet and cheery, and when paired with soy sauce they create an out-of-this-world flavor combination that rocks our tastebuds, and that's why we absolutely love this recipe! This chicken is also awesome because even though it's loaded with flavor, it's sautéed, not fried, making it much more waistline-friendly than the kind you'd get from Chinese takeout. Get the recipe here!
I hope you found a few new recipes to try this week!
SKM: below-content placeholder
Whizzco for 12T